In this South African Netflix crime drama show, titled 'Fatal Seduction,' created by Steven Pillemer, viewers are taken on a thrilling journey exploring the treacherous consequences that arise from a tangled web of lies and infidelity. In this story, Nandi Mahlati (Kgomotso Christopher), a woman trapped in an unhappy marriage, embarks on a weekend getaway to visit her best friend. Little does she know, her path intersects with Jacob Tau (Prince Grootboom), a younger man, igniting a passionate extramarital affair.
But as the weekend comes to a close, tragedy strikes when Nandi's best friend, Brenda Grootboom (Lunathi Mampofu, meets a mysterious demise, thrusting Nandi into the heart of a gripping murder investigation. In a gripping tale of love and betrayal, Nandi finds herself torn between her husband, Leonard, and a passionate affair with Jacob. As her life spirals into chaos, she becomes entangled in a web of lies, deceit, and haunting memories from her past.
In this thrilling show, the focus revolves around Brenda's murder, gradually revealing the truth until the very end. Meanwhile, numerous other secrets come to light, adding to the intrigue surrounding Nandi and her family's lives. For those seeking the truth behind these secrets, (tvacute.com) here's the complete lowdown on the season one finale of 'Fatal Seduction.'
[Netflix] Fatal Seduction Season 1 [Vol.1] Recap
Fatal Seduction Season 1 Plot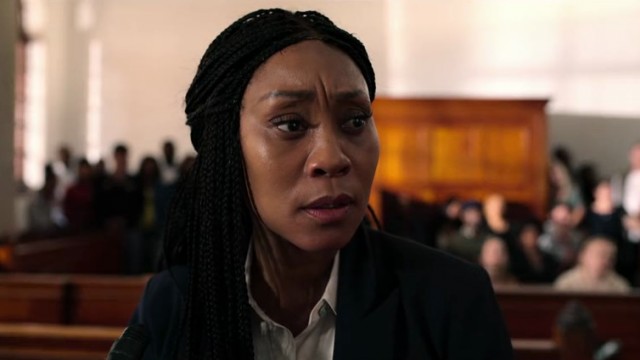 In the story, we meet Nandi Mahlati, a college professor who has been married for 20 years. However, Nandi begins to suspect that her husband, Chief Justice Leonard, may be involved in a romantic relationship with his secretary, Ameera Naidoo (Rizelle Januk). In a heartfelt conversation, Brenda, her trusted confidante, encourages her to make the brave decision of leaving her unhealthy marriage behind and embarking on a journey to discover a new and fulfilling path in life. And as fate would have it, when Nandi's path intertwines with the captivating and youthful Jacob, she succumbs to temptation and finds herself in his embrace. In a dramatic turn of events, plagued by guilt over her infidelity, Nandi makes the difficult decision to abruptly end her trip and hastily make her way back home.
Nandi may have thought her acts were behind her, but the next week she finds out that Jacob is one of her new students. In a shocking turn of events, the police make a grim discovery as they find Brenda lifeless in her own home, tragically having taken her own life. The police report the death as a suicide, but Nandi strongly believes that Brenda would never take her own life. Brenda's family members are deeply affected by the news, particularly Nandi and Vuyo Mahlati (Nat Ramabulana), Brenda's secret boyfriend, and her brother-in-law.
Nandi attempts to keep herself away from Jacob, but their efforts to stay apart prove futile, resulting in a clandestine affair that unfolds unbeknownst to Leonard (Thapelo Mokoena).  In a shocking turn of events, Leonard's brother,  Vuyo stumbles upon a revelation that links Jacob to none other than Benjamin Jiba. This notorious criminal was found guilty of the heinous crimes of murder and rape, specifically targeting the young daughter of a prominent minister, Busi Vilakazi. In light of this revelation, Vuyo comes to the realization that Jacob may have been involved in Brenda's untimely demise, considering her status as the eyewitness and her crucial involvement in the case.
In a stunning revelation, Nandi comes to the realization that her husband's alleged affair with Ameera was nothing more than a misunderstanding. Determined to mend their relationship and salvage their marriage, she embarks on a journey to make things right. In addition, Vuyo discovers Jacob's scheme to dismantle Leonard, the judge who sentenced his father, Jiba, whom he firmly believes is innocent. Tensions rise as Nandi attempts to end her relationship with Jacob. However, Jacob's infatuation with her intensifies, causing him to resist her decision. Stay tuned to witness the escalating drama unfold.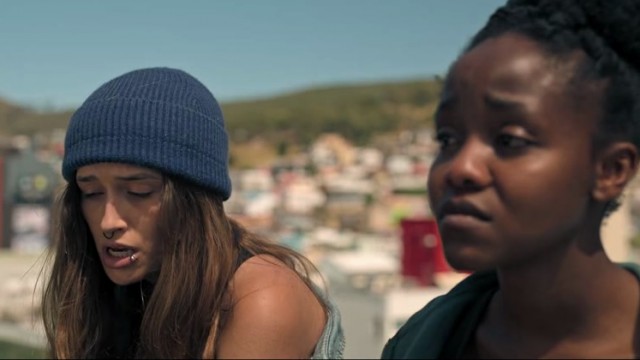 Vuyo, a former cop turned PI, embarks on a relentless investigation into Jiba's case, convinced that a compelling link exists between it and Brenda's tragic demise. In a surprising turn of events, Jacob decides to seek revenge on Nandi by embarking on a romantic relationship with her daughter, Zinhle (Ngelekanyo Ramulondi), also known as Zee. It's worth noting that Zinhle and Jacob are of the same age, adding an intriguing dynamic to this unfolding storyline.
Zinhle mysteriously vanishes after spending a night with Jacob. This leads Nandi to jump to a shocking conclusion – she believes Jacob has taken Zinhle against her will. Overwhelmed with guilt, Nandi decides to come clean about her affair with her husband. In addition, Jacob's lineage as Jiba's son adds another layer of complexity to the situation for Leonard. In the next episode, we see that the pair is relieved to find their daughter safe and sound the following day. However, the lingering issues caused by Jacob's presence continue to haunt Leonard. Stay tuned to see how this situation unfolds!
Meanwhile, in a shocking turn of events, Vuyo uncovers a crucial piece of information. It has come to light that Leonard paid a visit to Brenda on the fateful night of her murder, ultimately becoming the last person to have a glimpse of her vibrant presence before tragedy struck. However, just as Leonard is about to confront his brother, a dramatic turn of events unfolds.
Leonard suddenly experiences a heart attack, resulting in his urgent hospitalization. In a shocking twist, Zinhle, already overwhelmed by her father's situation, discovers that Jacob's true feelings lie with her mother, leaving her feeling used and betrayed as she realizes that she was merely a pawn in his pursuit of Nandi. The situation takes a turn for the worse as law enforcement officers make their way to the hospital to apprehend Leonard in connection with Brenda's murder.
The mystery surrounding Brenda's death serves as the central narrative of the show, propelling various crucial plot points forward. In the series, Brenda is portrayed as a troubled partygoer who remains haunted by her past. In a tragic incident from a decade ago, Minister Vilakazi's daughter, Busi, was the victim of a heinous crime, resulting in her untimely death. The local mechanic, Benjamin Jiba, was subsequently identified by the police as the perpetrator responsible for this shocking act. In the courtroom, Brenda delivers a compelling eyewitness statement that solidifies Jiba's case.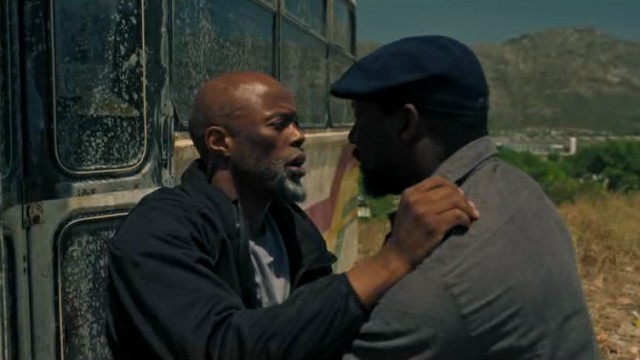 In the aftermath, Jiba, a character portrayed as innocent, tragically takes his own life in the presence of his wife and son, as he becomes painfully aware that even his own family now perceives him as a monster. Jiba's demise has a profound impact on Brenda, leading her on a tumultuous path of indulging in alcohol and engaging in intimate encounters as a means to suppress her guilt. In a dramatic turn of events, Vuyo's deep affection for Brenda compels him to delve into the mysterious circumstances surrounding her untimely demise. This newfound determination is ignited when he uncovers the shocking truth about Jacob's true lineage.
Fatal Seduction Season 1 Part 2 [Finale] Who killed Leonard?
In a shocking turn of events, our protagonist's investigation takes an unexpected twist as he uncovers a decade-old plot against none other than Benjamin Jiba himself. The mastermind behind this sinister scheme is none other than his very own brother, Leonard. Jiba's case served as a catalyst for Leonard's burgeoning career, propelling him to his esteemed position as the Chief Justice. In a high-stakes trial, the Minister, driven by his own agenda, resorts to manipulating Leonard into framing Jiba by exploiting the vulnerability of his family. In this scene, Leonard successfully persuades Brenda, a teacher at Busi's school, to provide a false statement on record in order to support his case against Jiba.
Leonard attempts to persuade Brenda of his unwavering belief that Jiba is the one responsible for the tragic demise of the girl. However, Brenda hesitates to fabricate an eyewitness statement, expressing her reservations. In a surprising turn of events, Leonard skillfully leveraged her deep affection for him, ultimately persuading her to enter into a relationship. In this dramatic turn of events, Brenda, fully aware of the consequences, chose to engage in a forbidden affair with Nandi's husband. Despite the betrayal, Brenda persisted in her actions and even went as far as fabricating false information on record, all in an attempt to appease Leonard.
Brenda, initially persuaded that she made the right decision and that Jiba deserved imprisonment, finds her belief shaken when Jiba tragically takes their own life. To maintain Brenda's silence, Leonard persists in maintaining a physical relationship with her, but ultimately ends their connection after a span of nine years. In a shocking turn of events, Brenda comes to a startling realization that she has unknowingly been manipulated like a mere pawn in someone else's elaborate game. As this revelation sinks in, Brenda finds herself overwhelmed by an intense wave of guilt that threatens to consume her entirely.
She summons Leonard to her residence on the fateful night of her demise. With an air of anticipation, she confides in him her intention to unveil the long-awaited truth surrounding Jiba's case. In a dramatic turn of events, Leonard, who has long relied on his established reputation, attempts to dissuade her from pursuing her decision. However, their conversation takes an unexpected twist, resulting in them rekindling their intimate connection once more. However, Brenda comes to the realization that she will never truly be able to capture Leonard's affection, as his heart belongs to Nandi. Similarly, her happiness with Vuyo would never compare to her happiness with Leonard.
Fatal Seduction Season 1 Vol 2: Ending Explained!
In a tragic turn of events, Brenda, overwhelmed by her guilt and unhappiness, makes the devastating decision to end her own life. In a shocking twist, Vuyo discovers the truth about Brenda's secret affair with Leonard, leading him to suspect his own brother's involvement in her untimely demise. In a stunning turn of events, the police uncover Leonard's questionable connection to Brenda's witness statement and discover his DNA samples at the crime scene.
In the final moments, Vuyo comes to the realization that Brenda's tragic demise was indeed a result of her own actions. This revelation occurs when he uncovers a poignant message from her, concealed within his voicemail, essentially serving as her heart-wrenching farewell. However, at that point in time, Vuyo is engrossed in a different game of his own and opts to withhold the information for personal gain.