The penultimate episode of Snowfall Season 5 brought a lot of changes. The most significant is that Franklin discovered that his Aunt Louie and Uncle Jerome had duped him and gone straight to Teddy, the family's plug, to receive their cocaine. Louie informs Franklin that she and Jerome have struck a deal with Teddy.
In the Snowfall Season 5 Episode 10 Finale Recap, Franklin was in difficulty because all of his money was taken. Louie cut out his drug business by dealing directly with the plug, and he no longer does business with Teddy. Wanda was invited to move away with Leon after he confessed his love for her. Meanwhile, Jerome and Louie return from their honeymoon to find themselves in perilous circumstances. The fact that Franklin didn't want to kill Teddy when he made his father Alton disappear is both unsettling and fascinating. We're still unsure if the patriarch is living or dead. Stay right here for the complete Finale Recap of Snowfall Season 5 Episode 10.
Snowfall Season 5 Episode 10 Recap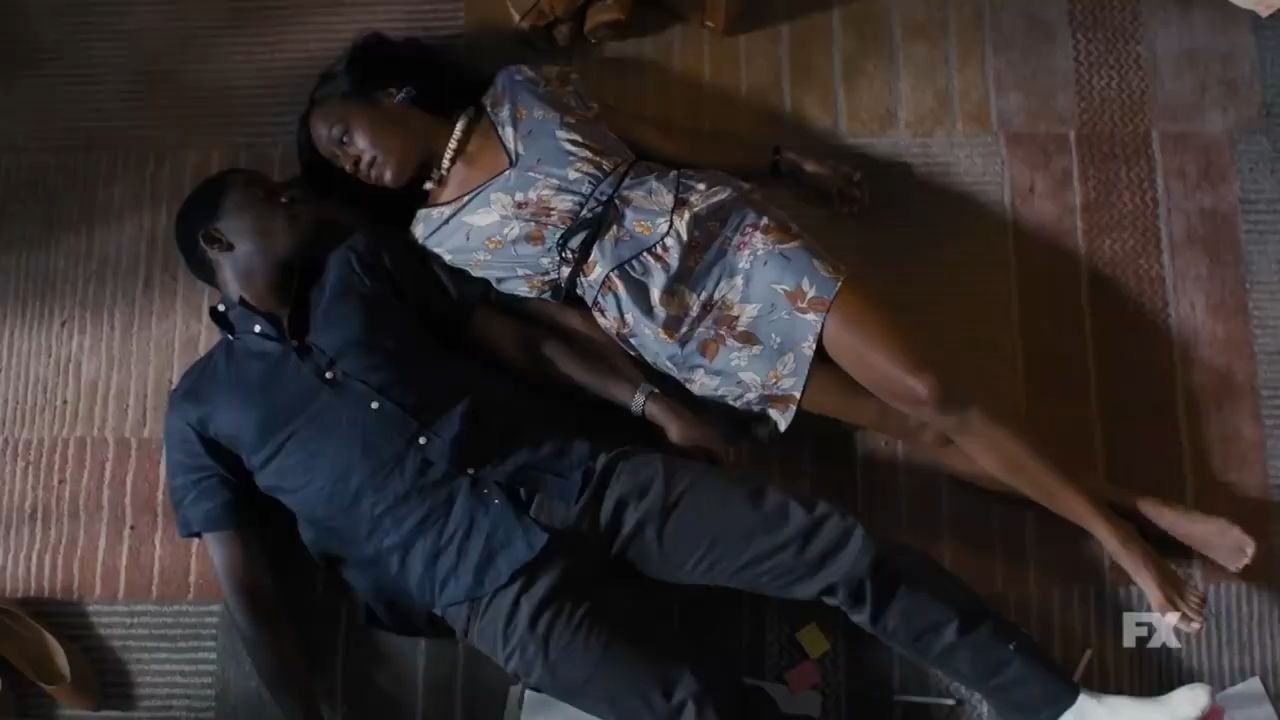 Franklin and Veronique had stars in their eyes as they taste post-coital euphoria and fantasize aloud about a future in the finale episode. While they enjoy this other reality, their dreams for marriage and banality are abruptly shattered when Franklin's silent grab of assets eliminates their future possibilities. When Teddy spied on him, the drug lord turned the other cheek and eventually negotiated a deal with Louie behind his back. Saint, on the other hand, wanted Teddy's head the moment he realized the former CIA agent stole the $73 million he'd stashed in various bank accounts around the world. The only difficulty was that he had no idea where Teddy was.
Franklin enlists the help of his buddies to track down Teddy and reclaim his money. Gustavo is empathetic, yet his relationship with Teddy makes him vulnerable. He also doesn't believe Franklin has a shot. As he hangs up the phone, Gustavo gives Franklin grace and wishes him success. Teddy has also boxed Gustavo into a corner, which Franklin is unaware of. When the boys damage a lamp and a listening device slips out, Gustavo finds that Teddy has bugged his home after receiving a call from Xiamara. Xiamara prepares to flee with the boys by packing their belongings as Gustavo heads to his old storage facility to retrieve the $10 million in cash he has stashed. It is evident that his arrest was staged when a fleet of police cars and the D.A. himself arrive at the storage facility.
Who killed Avi in Snowfall Season 5 Finale?
Avi is still alive, but Rubén's squad is in charge of him. Ruben meets with another contact and gains entry to a safe house where he plans to torture Avi. We learn that Rubén is the son of a Cuban woman and a Russian diplomat and that Avi's ancestors were Russian Jews before settling in Palestine after hours of talking and exchanging stories. Rubén kills Avi after realizing that Avi's most valuable files are in his home, not his workplace and that Teddy is not a CIA agent, but a newly demoted contractor. As he shoots the old guy in the stomach and then the skull, Rubén replies, "Sorry, Avi." Rubén overhears Teddy entering Avi's residence as he tries to raid his safe for documents, drops his lantern, and flees. He overhears Teddy's walkie-talkie and observes Parissa in the car as he escapes, so he kidnaps her to use as leverage. Teddy tells his CIA contact, There might be a problem. when he returns to his car and discovers that his Persian queen has vanished.
Louie's honeymoon is disrupted by calls from Teddy and Franklin, and she can't seem to get away from work. Teddy calls to inform Franklin of her resignation and to confirm that he can count on her in the future.  The tension between them is immediately reestablished when the two eventually meet. Franklin went to Louie and requested a heads-up on the location of the next heroin deal between her and Teddy, but his aunt refused. She also stated that she was unconcerned about Teddy because she had frozen her accounts after learning of what he had done to Franklin. Franklin, surprised and enraged, pulled a gun on Louie, and Buckley, Louie's new bodyguard stepped up behind Franklin and pulled a gun on him. Buckley was told not to pull the trigger out of respect for his Uncle Jerome, and Louie threatened to murder Franklin herself if she ever saw him again. Franklin became even more enraged by her statements, and in vengeance, he gathered his henchwomen for an epic revenge spree.
While Phil Collins' "In the Air Tonight" serenaded their steps, Dallas and Black Diamond shot and murdered the guards at Louie's nightclub and then helped Franklin wipe out his aunt's stash of money and drugs inside.
Franklin built this shit, brick by brick, now he's burning every fucking thing down to the ground #SnowfallFX pic.twitter.com/zP6vWrfBBB

— Askari✊🏾 (Dick Gregory burner account ❤🖤💚 📚🌱) (@Askari_Shujaa) April 21, 2022
Soon after, the trio raided a warehouse where Louie and Jerome kept more drugs and cash, and Franklin shot and murdered two more security officers, allowing them to steal even more cocaine and cash. Franklin's final and most heinous act of vengeance was to visit Kane at the hospital and personally inform him that Louie was the one who had ordered the attack on him. Franklin's plans for all that cash and blow were unknown until his mother Cissy arrived to question him about the robberies at Jerome and Louie's stash sites.
Snowfall Season 5 Episode 10 Ending
Franklin said that he and his new team were responsible for all of the murders and thefts, and Cissy inquired about Teddy. Cissy said that the KGB may assist them if her son still wanted to kill him and now had the means to do so. Cissy's new information startled and enthralled Franklin, who declared that he was ready to go to war, and Cissy promised to assist him in destroying everything. Franklin responds, "We're gonna have to burn all that asshole, Mom," Mom." "So let's go," Cissy declares. Franklin's lover and the mother of his unborn child placed a call for help, presumably to her con mother, to free Franklin's money from the authorities, just before the finale ended. At the very least, Veronique is alive and well. KGB spy Ruben assassinated Avi and kidnapped Teddy's girlfriend Parissa. In the end, the only individuals who remain by Franklin's side are those who are still in his pocket, Black Diamond and Dallas, and his mother, Cissy. Gustavo, on the other hand, was set up by Teddy to be apprehended by the DEA just as he attempted to flee. Leon and Wanda were the luckiest couples of all, as they jumped on an aircraft and flew away just before Franklin's world devolved into a war zone.
The season ends with a pledge of family commitment but this time Franklin's circle has dwindled and only a select few remain in his orbit. But, as the season draws to a close, the Sun of South Central prepares for another confrontation with the truth. Although In Snowfall season 5, Franklin's narrative has not a happy ending, the drama series has been renewed for a sixth and final season by FX. Franklin, who is determined to pull everything and everyone down with him, will return in the season's final six to wreak even more havoc. Season 6 will be interesting to see how Veronique fits into the Saints' war. Saint is a supernova that will explode right in front of our eyes because he is fueled by the state and worn out by his own desire.