For the first time in a long time, the second season of the spy thriller Slow Horses finishes on a cliffhanger. A small jet with an unknown and potentially fatal purpose is heading towards London as protests erupt in the streets below, and the discredited MI6 agents of Slough House are being thwarted by a Russian operation using sleeper spies. Jackson Lamb (Gary Oldman), the team leader and resident grump, is known for always having the final word. It ends with nearly as good as the Mick Herron novel series that inspired it. Slow Horses Season 2 comes to a close with betrayal, revelations, and heart. .(nearly as good as the Mick Herron novel series that inspired it.)  (tvacute.com) Here is all you need to know about the conclusion of the Slow Horses Season 2 Episode 6 Recap, in case you missed any of the exciting moments.
Slow Horses Season 2 Episode 6 Recap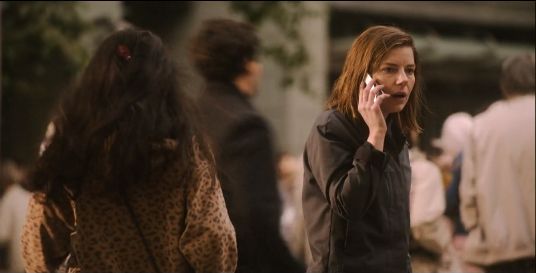 Nikolai Katinsky (Rade Serbedzija) is called out by Jackson Lamb, who mentions Catherine and how she is currently working with him. Jackson Lamb proposes they meet to prevent any awkwardness. Jackson calls Catherine first to get an update on Glasshouse. Louisa and Marcus are still within the structure, being held at gunpoint by Pashkin and his allies, despite the mayhem outside. Of course, the fact that Alex is involved and traveling aboard the bomb-laden plane makes everything much more frightening. Webb is bleeding inside Glasshouse, but he is also unconscious in a nearby corner. He appears to be in good condition… Much better than Pashkin's goon, who Louisa interrogates and gets some answers after opening up his wound. It turns out that Glasshouse has been shut down because Pashkin wants to infect Nevsky's PCs with a virus. They were able to obtain his password under less-than-ideal circumstances, and his "prize" was a swift demise. Louisa releases the tourniquet and lets him bleed to death as a result.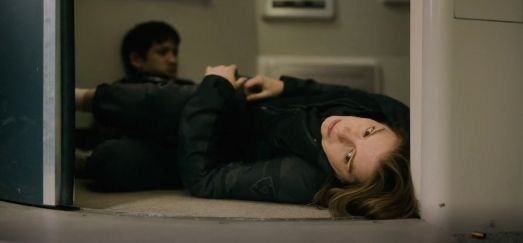 Shirley calls Ho from outside the structure and discovers that he is indeed riding the same train as Andrei Chernitsky, closely following him. While the train travels toward Tunbridge Wells, he remains calm for the time being. River Cartwright (Jack Lowden), meanwhile, knows that he has been duped. The storeroom where he discovered Chernitsky playing about still contains the liquid-filled containers and the electrical equipment. He suddenly becomes aware of what has happened. River put in a bomb threat for no apparent reason while Alex has left and is now serving as a ruse. Naturally, this was always the plan—so Victor could keep running the business and Pashkin and his thugs could be left alone. The purpose of this ruse was to draw attention away from Glasshouse, and because Alex isn't halting the plane, Diana must decide whether to shoot her down or not. Thankfully, Alex speaks up and makes the decision for them, to go away to an airbase. As they exhale a sigh of relief, Roddy finds himself in trouble as Chernitsky runs after Roddy after realizing he is being followed.
Shirley arrives as the two are engaged in combat, and despite her best efforts to assist, the two end up in the train restrooms. Thankfully, Chernitsky, who is simply walking away, misses numerous shots. The severed thumb sits on Nevsky's desk in Glasshouse, where the accounts also seem to have been cleared out. Louisa keeps looking for information, but sadly she stumbles into Pashkin's trap while he is still within the structure. The man is still inside, and Catherine is pacing breathlessly up the stairs to warn them. In actuality, he has dispatched an air ambulance as part of his evacuation plan, and is currently standing on the roof. Louisa confronts Pashkin and challenges him as to why he murdered Min. Pashkin shrugs, "He saw something he shouldn't have. Simply put, it was the wrong place at the wrong moment. But Marcus appears from behind and shoots Pashkin before he can shoot Louisa. The diamonds from Nevsky's safe pour onto the ground as the man collapses.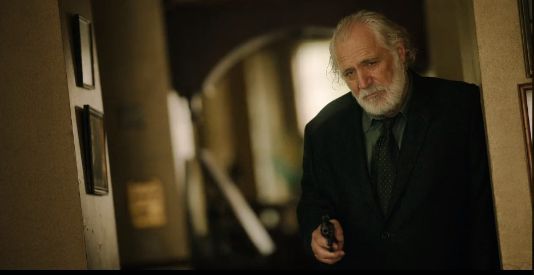 When Nikolai arrives, Jackson Lamb is waiting with a packet of ready-salted chips and a revolver pointed directly at him because all the agents are out in the field. As Lamb explains that he was taken advantage of by Nikolai, who is truly Popov, the two put their weapons down. Popov now desired retribution for the murder of Charles. Popov's strategy in this case was to avenge himself by spreading false information about the bombing to Jackson Lamb and Slough House in an effort to make them feel "professionally humiliated" after the same was done to him. They already are, says Lamb, which is why they are on his squad. Popov snorts in response, saying he'll kill Jackson after getting a call. Popov demanded two names from the FSB linked to Charles' demise in exchange for aiding in having Nevsky assassinated and returning the money he took. Of course, River's dad is the other, along with Jackson Lamb.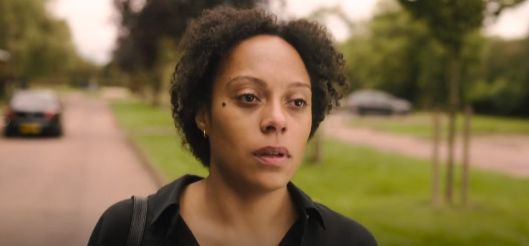 As a gunshot reverberates through the air, Chernitsky arrives at the door holding a revolver. River catches up to him and takes Chernitsky's phone. As it turns out, River Cartwright's father, David Cartwright (Jonathan Pryce), killed Chernitsky after his son had already warned him that it might happen. Popov's strategy has failed, Lamb takes up the gun and starts firing continuously into the ground while choosing not to murder the man. Instead, Nikolai puts a bulldozer to his head and kills himself because he realizes he is at his wits' end and has no other option. Diana urges Peter Judd (Samuel West) to make a TV announcement to explain this evacuation nonsense. specifically to announce to the world that the city was closed due to a radar malfunction. The truth that a Russian sleeper agent was used and managed to elude detection isn't going to be well received, is it?
Slow Horses Season 2 Episode 6 Recap: Ending Explained!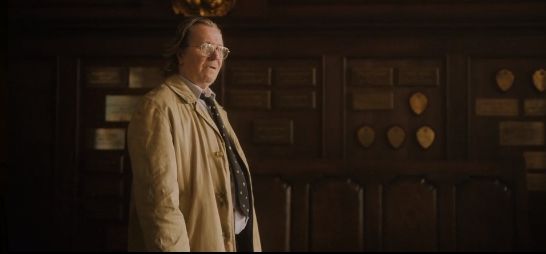 After some time, Diana (Kristin Scott Thomas) returns to her office, where she discovers Jackson Lamb waiting for the debrief. As it turned out, Webb had made it through his struggle with Pashkin, but Min Harper ( Dustin Demri-Burns), as we all know, had not. Louisa attends Harper's funeral to pay her respects, and the Slow Horses get together to honor Min by hanging a placard in the chapel in his honor.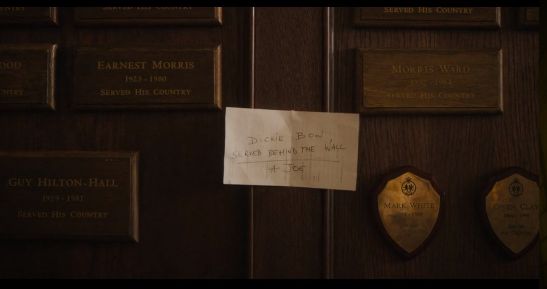 While Lamb hangs something on the wall that is held together by his nicotine gum, Catherine pays her respects at the spot where Charles' name is inscribed. That note, too? Richard Bough received only an honorable mention along with the phrase "Dickie Bow served behind the wall, A Joe." Unfortunately, as the show comes to an end, it collapses shortly after.