In She-Hulk episode 2, Jennifer Walters (Tatiana Maslany) was sacked from her last firm for being the She-Hulk and then employed by GLKH. This had advantages and disadvantages. She got a beautiful office and a big income. She had to symbolize Emil Blonsky (Tim Roth), who destroyed Hulk/Bruce (Mark Ruffalo) and Harlem. Jennifer represented Emil after great consideration. That, however, came with its own complication, namely the secret fight that Blonsky engaged in with Wong (Benedict Wong).   www.tvacute.com provides a comprehensive recap on this page.
She-Hulk: Attorney At Law Episode 4: What to Expect  
She-Hulk: Attorney at Law Episode 4 Recap
She-Hulk Attorney at Law Episode 3 Recap
Emil Blonsky is stormed by Jennifer Walters in the cell housing. Video showing him, not in jail and dressed as the Abomination?! It s making the rounds in the news and is undoubtedly going to discredit the defense Jennifer has been putting up for him. Any possibility he may have had of receiving parole is completely destroyed by this new offense. He reveals that leaving his cell was not his option; he was forced to do so. Nikki informs Jennifer that she is on the case and attempting to cyber-stalk. only Wong can do it. He either resides in Nepal as a librarian or in New York as a sorcerer. she sent him a thirst trap so so he'll contact her soon. The issue, though, is not Wong. It deals with the growing media attention (and outrage) surrounding the She-Hulk, the Hulk's cousin, standing in for one of his foes, the Abomination.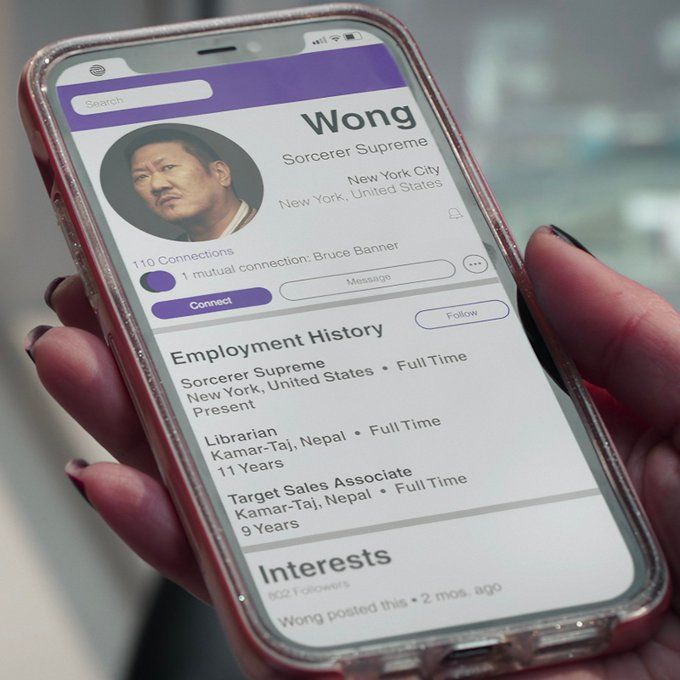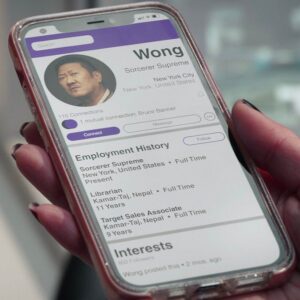 Nikki reads Jennifer-related news articles at GLK&H. the press hasn't been kind to her. even though she has a tonne of interview requests coming in on her phone line. Jennifer won't talk to them because they're distracting her from work. Dennis Bukowski (Drew Matthews) greets Jennifer as she enters Holliway's office. Jennifer protests working with him because they've worked together before. Mallory Book is also fired because Dennis won't describe his difficulties. As a result, Pug is made the target of an elimination procedure. He's been conned, as Dennis explains. But why is it listed under Super Human Law? It turns out that Runa, the woman he's dating, is a light elf from New Asgard who can change her shape. He did believe he was dating Megan Thee Stallion, to be honest.  Jennifer laughs uncontrollably when somebody appears via a portal. It's Wong.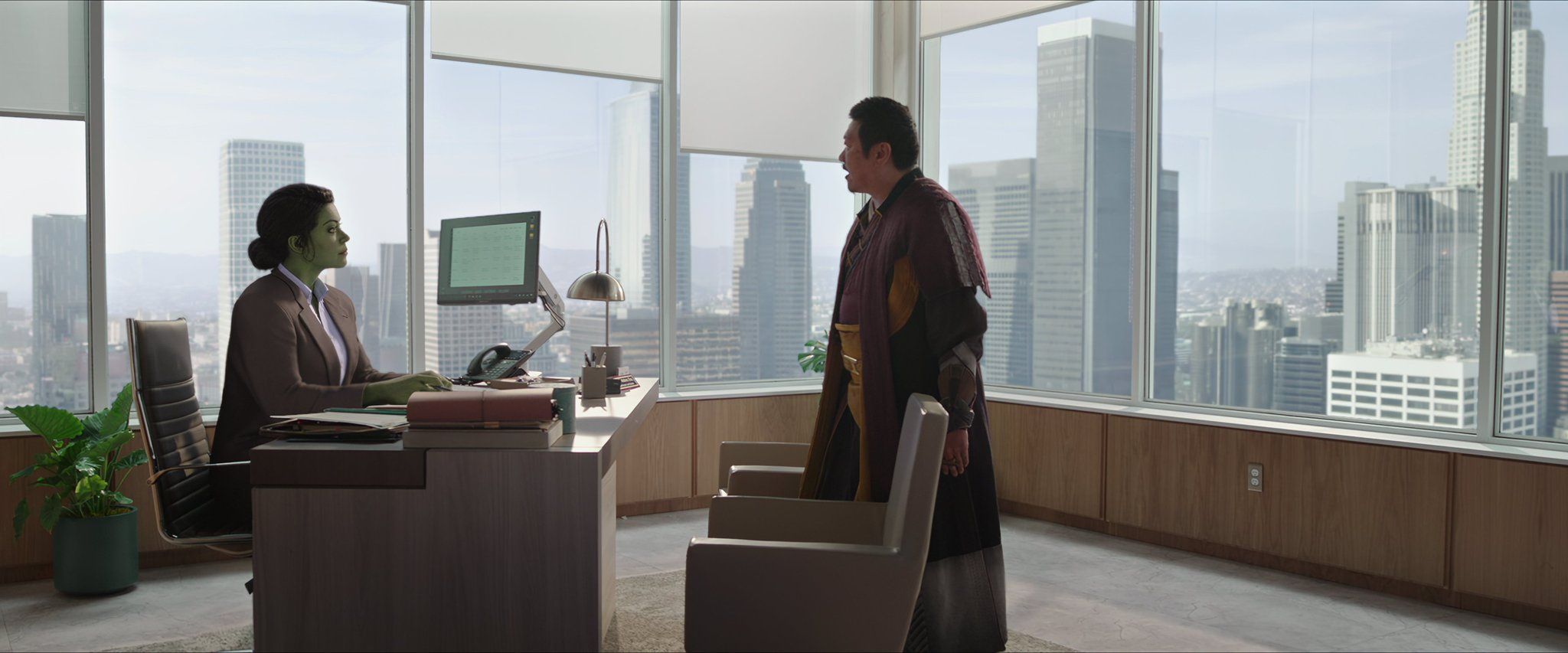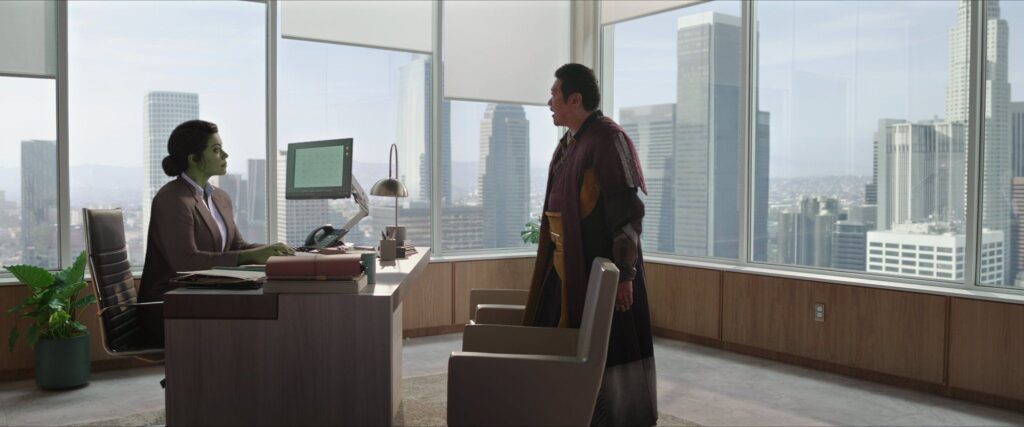 Jennifer and Wong return to her office, where he admits that yes, he did manage to get Emil from jail. He wanted a worthy opponent because this was all part of his preparation for becoming Sorcerer Supreme. Jennifer tells him that the parole boards won't release Emil if they watch the film of him battling as the Abomination. Pug has been entrusted with attempting to work on Dennis' case in the meanwhile. Dennis spent a lot of money on this fake light elf, and Pug knows this won't be easy. Dennis changes his mind after leaving the office and advises dropping the lawsuit. Fortunately, Pug spots this trick, and the light elf, Runa, soon reveals herself before bolting from the office. Jennifer prepares to plead her case before the parole board, Emil, and Emil's seven soulmates. She tells them she has a witness to Emil's misdeeds, but Wong is late. In order to save time, Jennifer advises that Emil speak before the parole board on his own behalf. Resuming, Emil aims to start a meditation centre and has a place to live if he is allowed to leave prison. He is depending on his seven soulmates for financial support.
Pug is also pleading for assistance, so let's check up on him for a moment. It turns out that the light elf is a New Asgardian diplomat's daughter, therefore she is entitled to diplomatic immunity. The judge notes that they are not in New Asgard, and Runa quickly clarifies that New Asgard is a people and not a location. Unfortunately, Thor's testimony cannot be used in court. In order for the court to support Pug, he will need to demonstrate that Dennis could have been deceived by Runa.
Wong arrives just in time (he was lost!). Emil didn't choose to flee, but he chose to return to prison, Wong says. Wong offered him asylum in Kamar-Taj, but he refused and returned to prison to repay his due. When Jennifer learns about this, she uses it to help her get Emil released from prison. The parole board looks pleased with the information, but they are still uncertain as to what will happen if Emil is taken over by Abomination. He quickly disproves it because Emil has complete control of Abomination.
Now that Jennifer is testifying in court, she accuses Dennis of being self-absorbed, chauvinistic, and egotistical, among other things. Pug is attempting to make the following argument. Absolutely. This unexpectedly seals the case, and the judge sides with Pug and Dennis, sentencing Runa to 60 days in jail for impersonating a judge.  There is only one Megan Thee Stallion, you're right! From the side of the court, Megan Thee Stallion speaks.  Dennis laments that he wishes there was a way to prevent Runa from using her powers so that she doesn't hurt other people as he leaves the courtroom.   This does provide Jennifer a suggestion for what to do with Emil, despite the fact that she despises it. To prevent him from transforming into the Abomination, she suggests that he wear an inhibitor similar to the one Bruce Banner invented.
// #SheHulk spoilers
.
.
.
.
.
megan thee stallion saying that's right there's only one megan thee stallion … ah in she-hulk attorney at law pic.twitter.com/BzBrHYucyy

— mcu reactions & clips (@reactmcu) September 1, 2022
In his cell, he changes into the green monster, although he still uses Emil's gentle voice to talk. He does so after being instructed to shrink back down, demonstrating to everyone inside the jail that Abomination isn't actually a threat. It stands to reason that Emil would have the same power over his alter ego that Bruce and Jennifer do over their Hulk identities. The parole board is sold, and Emil is granted his freedom but is prohibited from transforming into the Abomination again. He's also forced to wear an inhibitor at all times, which will prevent him from doing so. Perhaps, but at least we know Emil is happy living his life with his seven wives.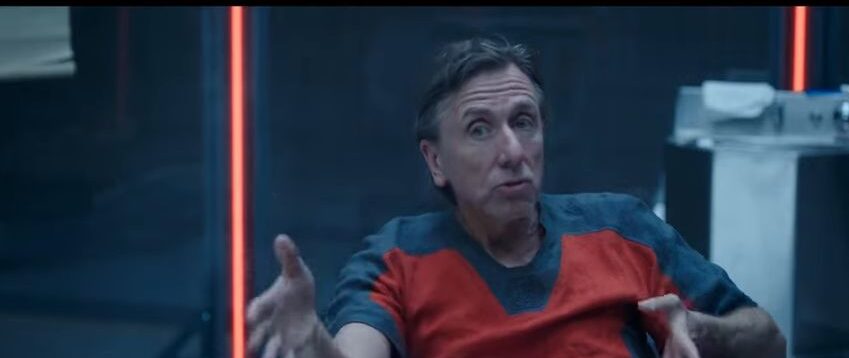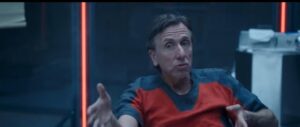 She-Hulk: Attorney at Law Episode 3 Recap: Ending Explained
This sounds excellent to the parole board. He is grateful for his liberty, and Jennifer is eager to resume her original identity. On her way home that evening, Jennifer  is assaulted by a group of rough guys known as the Wrecking Crew, who each jump out at her Asgardian weapons. Even attempts are made to inject her with a needle and draw blood from her. She then recalls her ability to transform into She-Hulk. Even though they all brandish their upgraded weapons, Jennifer, is more than up to the task of eliminating them one by one. She gives herself a long, hard look in a car window as they flee. That essentially proves that there is a person out there who has begun to plan an attack against her.
She-Hulk: Attorney at Law episode 3 Post-Credits Scene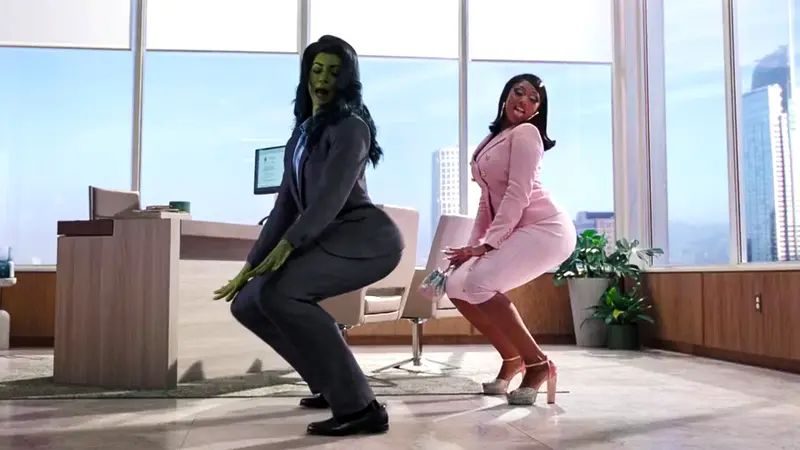 The well-known rapper reappears in the post-credits scene of She-Hulk: Attorney at Law episode 3 and appears to have hired Walters as her new attorney. Megan Thee Stallion is Jen's new favorite client as she enters her office. Megan Thee Stallion then signs a few documents, putting everything in writing and, I suppose, making it official. Next, in She-Hulk episode 3, we see Holden Holliway (Steve Coulter), a partner at GLK&H, Walters' new boss, strolling towards her office. However, he pauses in his tracks when he discovers the two begin the real work: twerking.  In the She-Hulk episode 3 post-credits sequence, Megan tells Jennifer, "Oh, you are lot more fun than my last lawyer." Megan Thee Stallion, I would die for you!" "Ok, dial it back," Jen yells in the middle of a dance, before the program returns to the credits with one of Megan's most well-known songs, "Body" from her 2020 debut album Good News.
MEGANS AN MCU IT GIRL #SheHulk pic.twitter.com/rwP6q0wCLa

— que (@falcxns) September 1, 2022