Denise Ream and Pete Sohn, who is most known for directing the Pixar movies Soul, Up, and Inside Out, among others, produce the upcoming movie Elemental. It is also not a prequel, sequel, spin-off, or continuation of a franchise. Instead, it wants to draw people in with a unique story. The movie was inspired by Sohn's childhood in New York. Pixar Announces 'Elemental's' First Look And Release Date. Fans seem to be in for a wild journey based on the hinted scenario. (tvacute.com) Here is a detailed guide to 'Elemental'  including plot, release date, and photos.
'Elemental's' First Look [Photos]
Elemental, a new movie from Pixar, won't be published soon, but promotion is already underway to pique fans' interest. The first image to be revealed features the movie's two major protagonists. Wade (Mamoudou Athie) and Ember (Leah Lewis), who are pictured together in the just published photo, appear to be quite thrilled about something. In the picture, Wade appears to be pointing upward to Ember. Wade appears to be laid-back in the picture, while Ember appears to be a little more thoughtful. As a result, it is well suited for the well-known odd duo cast that is included in many animated films. The two characters' beautiful romance was teased at the Disney Pixar presentation at D23, giving those of us who enjoy romance something to look forward to.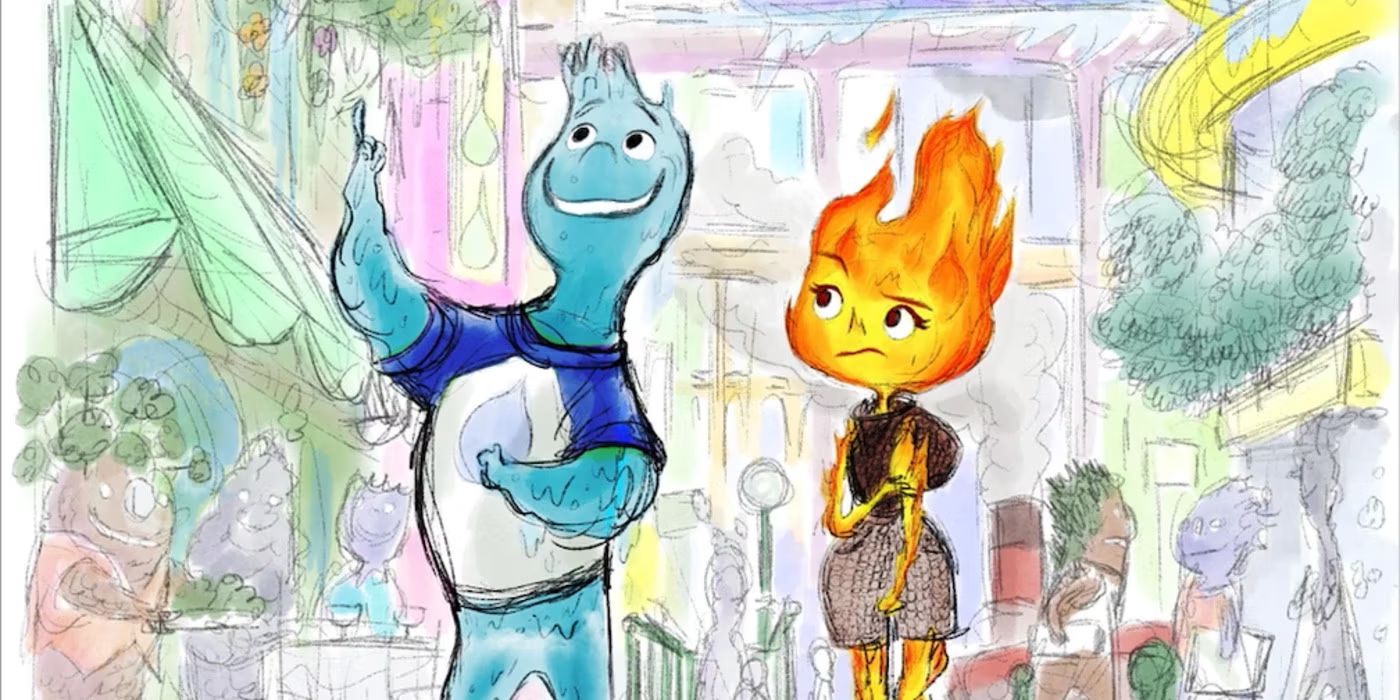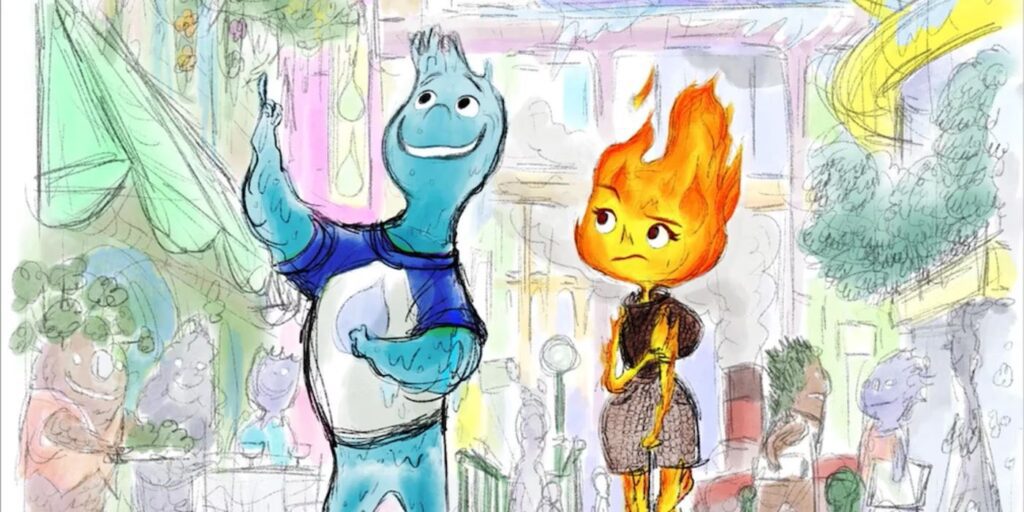 What about Elemental Movie?
The future film will be set in a metropolis where the four elemental personifications reside. Wade and Ember, a fire and water odd couple, will be followed by Elemental. After touring their city together, the two learn they have a lot in common throughout the course of the movie. Elemental, like many family movies, will go beyond pointed comedy and seek to develop distinctive sensitivities that aid its audience in better comprehending the world they live in. According to the official synopsis of the movie, "The fiery young woman and the go-with-the-flow guy are about to discover something elemental: how much they actually have in common."
"My parents came up with the concept for Elemental. They had nothing when they came to the United States from Korea in the 1970s—not even a family. However, they were able to establish a life in New York "In introducing the movie to the audience at D23, Pete Sohn noted. "And just like them, a lot of people have moved to a new country with aspirations and goals, mixing with the locals there in a huge salad bowl of cultures, languages, and neighborhoods."
Elemental Release Date
The release date for Elemental is June 16, 2023. As the director of The Good Dinosaur and the voice of Sox in the Pixar picture Lightyear, which also starred Chris Evans, Uzo Aduba, Taika Waititi, Keke Palmer, Bill Hader, Isiah Whitlock Jr., and James Brolin, Peter Sohn is well-known in the industry.
🔥and💧come together in this FIRST LOOK at Ember & Wade played by Leah Lewis and Mamoudou Athie, from Disney and Pixar's Elemental, coming to theaters June 16, 2023! pic.twitter.com/X9lsXU4LcB

— Pixar (@Pixar) September 9, 2022
Where Can I Stream Elemental Movie (2023)?