Only Murders in the Building Season 3 Episode 8 Recap – Hello there, fellow TV enthusiasts! Are you hooked on "Only Murders in the Building" and its suspenseful charm? Well, if so, prepare yourself. Today, we will dive deep into Season 3, Episode 8, entitled "Sitzprobe," of this hit Hulu series. But before we dive too deeply, allow me to set the scene quickly:
"Only Murders in the Building" has taken streaming audiences by storm for all the right reasons. This quirky yet gripping show follows three true-crime podcast enthusiasts played by comedy icons Steve Martin, Martin Short, and Selena Gomez, who stumble onto a real murder mystery in their upscale Manhattan apartment building – unleashing laughter, intrigue, and suspense along their journey!
Now let's dive into Season 3, Episode 8, and uncover its events, from twists to revelations and murder-mystery drama! Get ready for an incredible recap filled with twists, surprises, and plenty of suspense!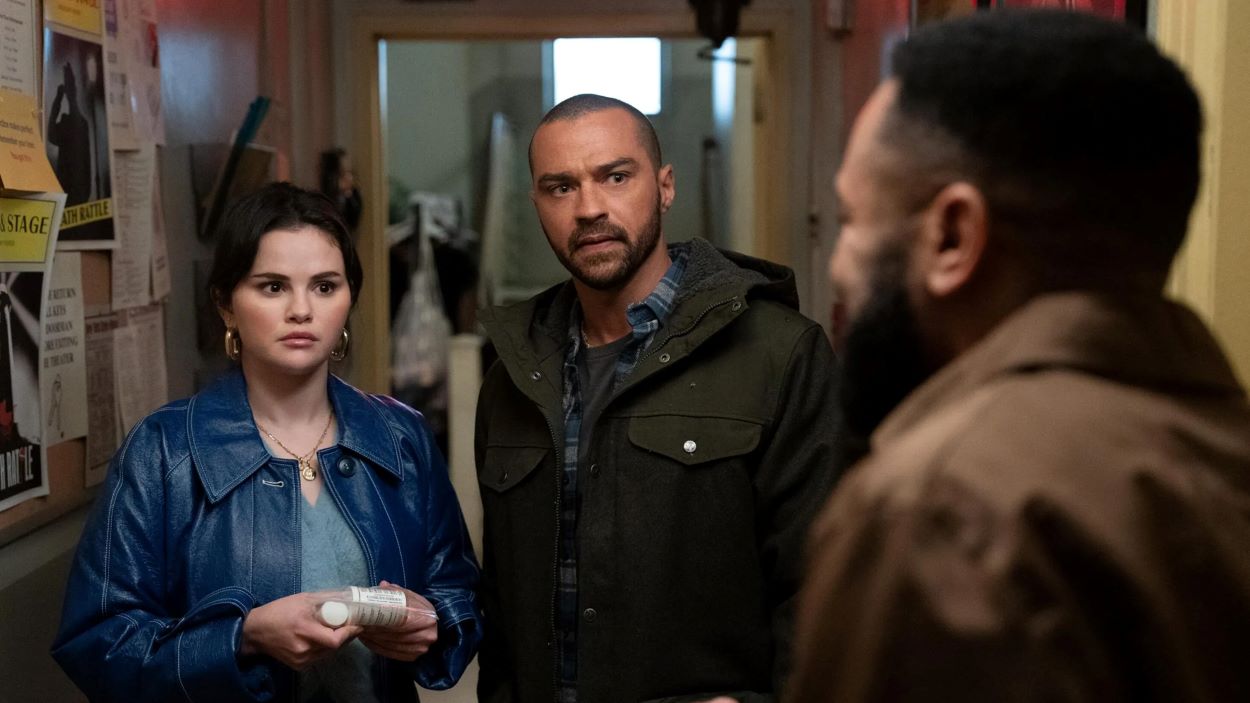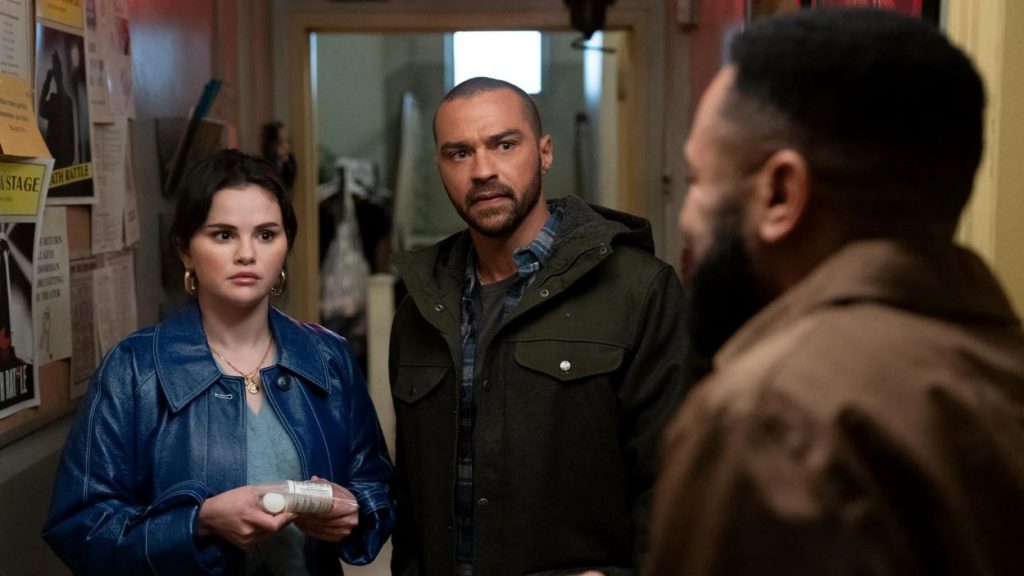 Only Murders in the Building Season 3 Episode 8 "Sitzprobe" Recap
Start exploring this gripping episode by learning more about Loretta, one of our main characters. She used to dream of stardom as an actress, but her plans changed when she became pregnant unexpectedly and made the heartbreaking decision to place her baby for adoption in order to pursue her acting career goals further.
At last comes the bombshell – that baby turned out to be Dickie! Loretta has secretly followed Dickie through newspaper clips, and her interest has grown for him as opposed to Ben, whom she initially seemed more attracted to.
Loretta finds her emotions swinging once again as she discovers that her treasured clippings book has gone missing, leading to a heated confrontation with Oliver from her trio of friends.
"Sitzprobe," as we learn in this episode's title, refers to rehearsals with live orchestras. As Oliver develops his plotline, he masterminds an elaborate Sitzprobe rehearsal, bringing together all members of the cast and crew for an incredible performance – but this rehearsal takes an unexpected turn when police interrogate all involved, opening new avenues in his murder investigation.
Mabel, our third podcast-loving trio member, unexpectedly arrives to wreak havoc on Oliver's schedule and throw him off course. Regrouping, the trio discusses recent developments – such as Mabel's suspicion that Dickie may be responsible for murder.
As tension escalates, an unexpected twist occurs – Gregg, previously accused of murdering Rosemarie, is freed from jail as the case reopens. Things escalate even further when Detective Williams makes an unannounced entrance and insists upon interrogating all cast and crew on site immediately.
However, our trio manages to negotiate with Detective Williams and persuade her to conduct interrogations inside the theater. Charles attempts to listen in but quickly gets kicked out; Oliver makes similar attempts but is unsuccessful as well.
Howard discovers a crucial piece of evidence when he realizes someone has been shredding documents at KT's office on opening night, adding another layer to this mystery. Meanwhile, Mabel unearths a box of rat poison and further deepens it.
Loretta confronts Oliver about Loretta's missing clippings book. Oliver admits to taking it out of curiosity, promising not to suspect Loretta of killing Dickie as Mabel has suggested previously.
Loretta becomes increasingly distressed as she contemplates the possibility of her son being wrongfully accused of murder. For guidance, Mabel presents various motives which might implicate Dickie in Ben's killing. When Loretta has an intimate conversation with Dickie herself, she becomes persuaded by these theories and begins doubting herself and starts having second thoughts about Dickie being responsible. Mabel then shares more theories as Loretta begins second-guessing herself further due to Mabel's ideas.
Charles and Oliver devise an ingenious plan, planting a hidden camera in Detective Williams' interrogation room in order to monitor her remaining interrogation sessions without her knowledge. Mabel is impressed by their ingenuity, leading them back together again as collaborators.
As Oliver apologizes to Loretta privately for mistrusting her and declares his love, Loretta becomes emotional and takes to the stage for her solo performance. Oliver later publicly expresses his feelings toward her as well.
As Loretta belted out her tunes, Charles and Mabel decided to explore her bag, where they found a clippings book as well as an invitation from Dickie.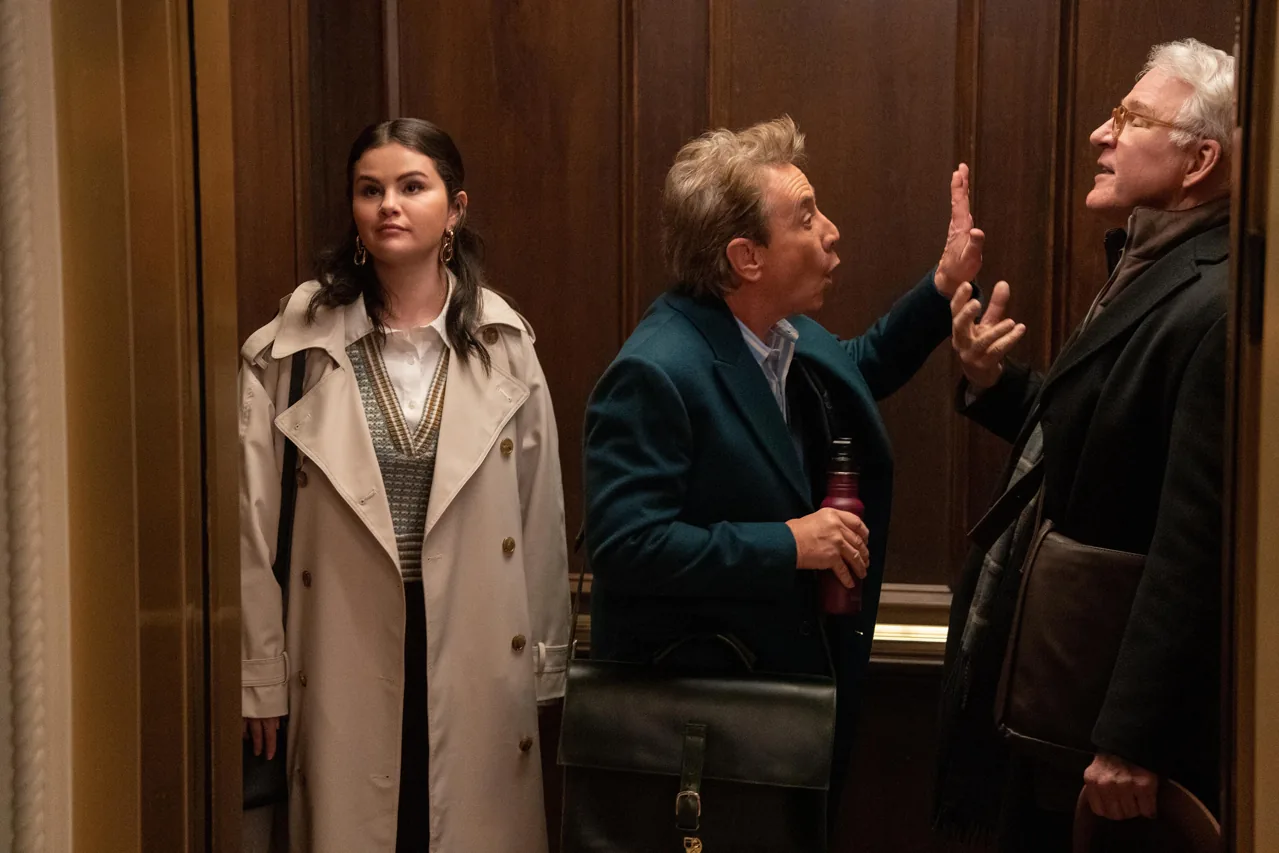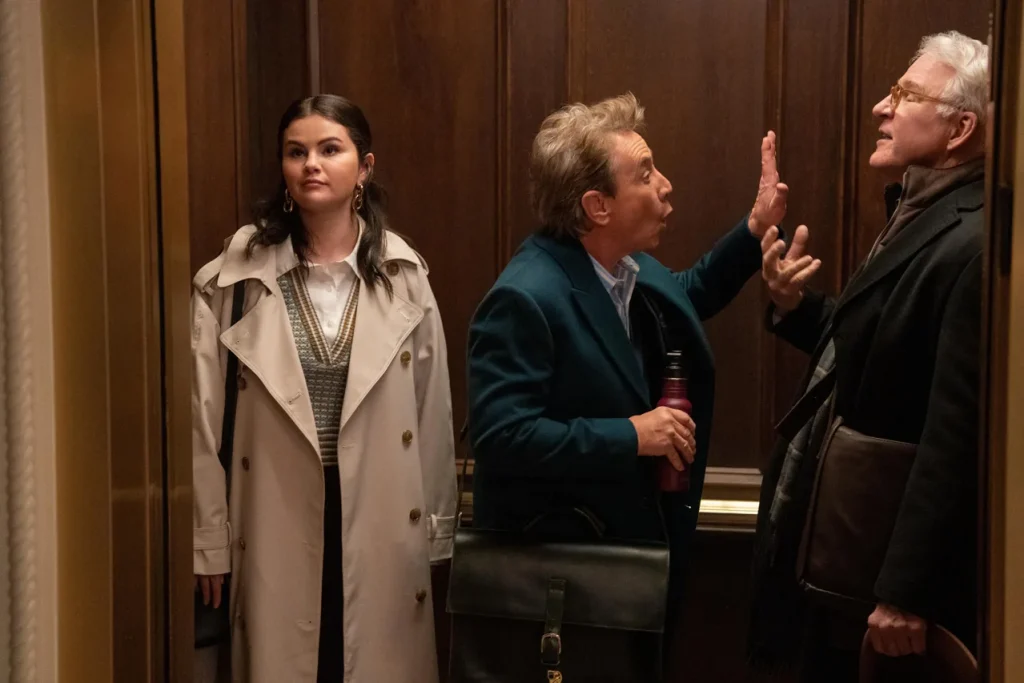 Only Murders in the Building Season 3 Episode 8 Ending Explained
Now, let's examine this unforgettable episode's conclusion in more depth. When Charles and Mabel begin combing through the evidence collected, an unexpected truth surfaces: Loretta is Dickie's mother! This revelation causes significant ripples through the plotline, altering relationships and motives.
Dickie was arrested shortly after that by police for questioning; however, Loretta suddenly took center stage to claim she was responsible for poisoning Ben and pushing him down an elevator shaft. They quickly arrested Loretta while freeing Dickie.
Oliver was shocked and taken aback at this unexpected turn of events, which led him to suffer a heart attack, adding further suspense and drama to the story. Cast and crew immediately rush to his aid as quickly as they can, calling out for assistance as soon as they can.
But here's the rub – is Loretta's confession genuine, or could there be more going on than meets the eye? With two episodes remaining in this season, it remains possible that Dickie may still be hiding key secrets or someone else could be pulling the strings behind-the-scenes; and how did those mysterious Schmackary's cookies factor into all this?
As we eagerly anticipate the final episodes of "Only Murders in the Building," viewers remain riveted as its creators balance humor, suspense, and unexpected twists seamlessly into an unforgettable series.
Who Is Dickie's Mother?
In Season 3, Episode 8 of "Only Murders in the Building," Loretta emerges as Dickie's mother – adding an intriguing dimension of complexity and raising questions regarding her possible involvement in the murder mystery.
"Only Murders in the Building" continues to draw viewers with its compelling combination of comedy and mystery. Season 3, Episode 8 offers viewers a rollercoaster of emotions – from shocking revelations to heart-stopping moments! As Ben's murder is far from solved, we cannot wait for what twists and turns lie ahead! Stay tuned for exciting updates from the Upper West Side!
Also Read: Only Murders in the Building Season 3 Episode 8 [Sitzprobe] Loretta's Past