Only Murders in the Building Season 4 – Are you an admirer of intriguing mysteries and humor? Then chances are, "Only Murders in the Building" by Hulu will likely keep your interest. Since its debut in 2021, viewers have been riveted by its unique blend of crime fiction and comedy as portrayed by Martin Short, Steve Martin, and Selena Gomez – keeping us on our toes until each unsolved murder is solved!
"Only Murders in the Building" has quickly become one of Hulu's most-watched original comedy series, earning critical acclaim and garnering an avid following – including winning multiple award nominations, including Golden Globes and Primetime Emmys. Now as Season 3 concludes and fans prepare to say their final goodbyes, Hulu has officially confirmed renewal for Season 4.
We will explore all the latest details regarding "Only Murders in the Building" Season 4, such as its release date, plot details, cast members and whether there is an official trailer available to satisfy our curiosity.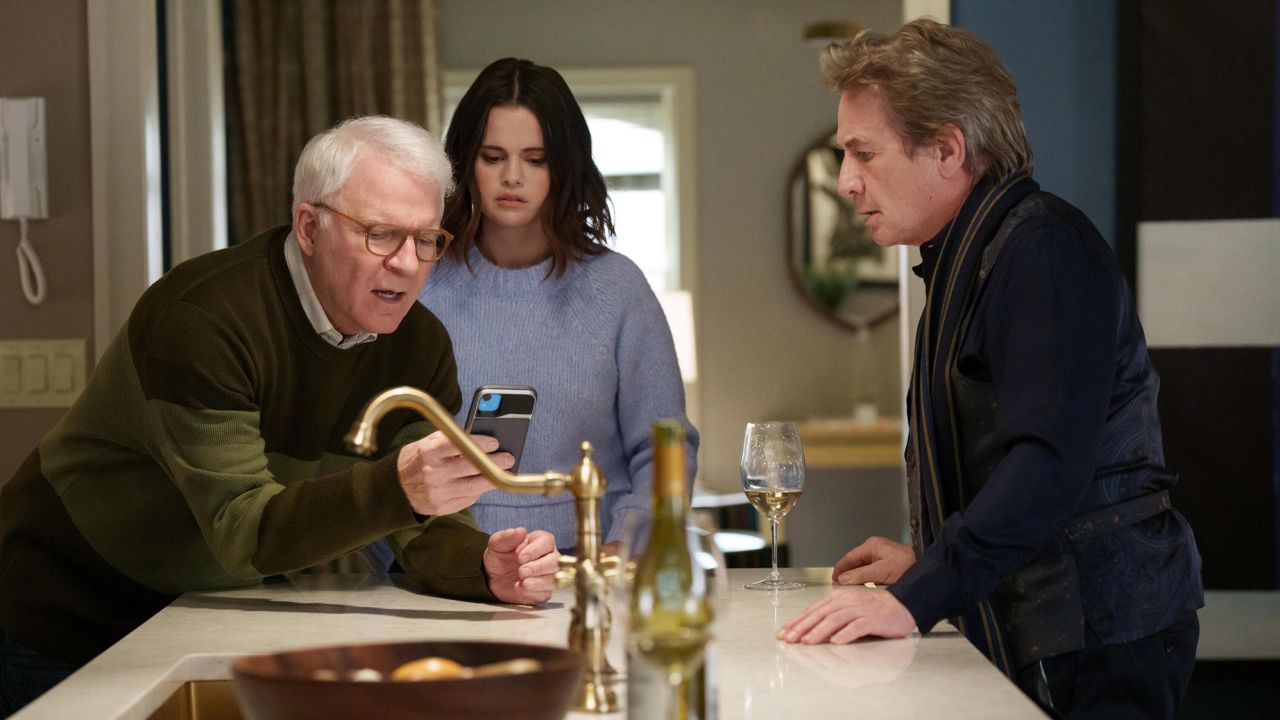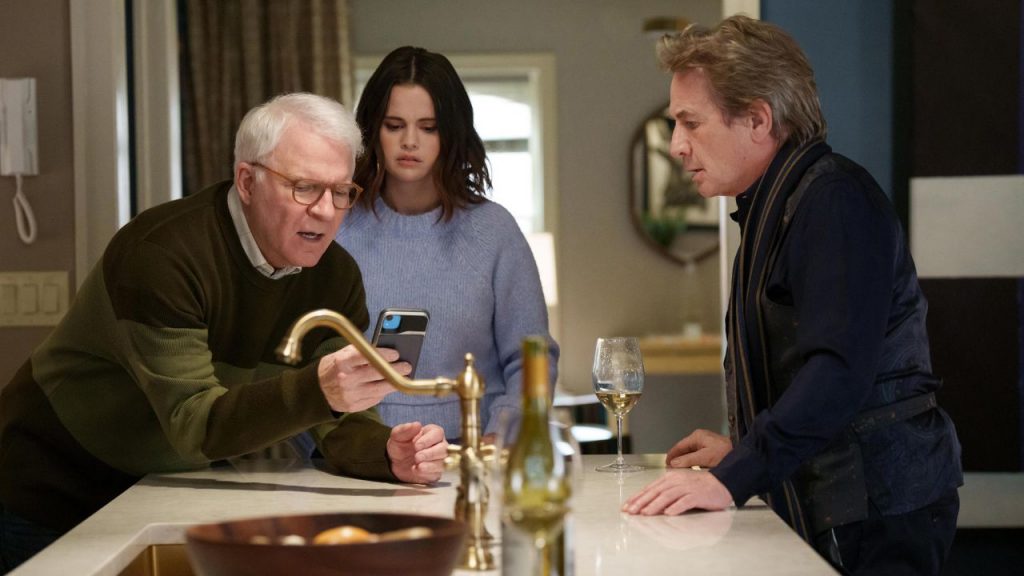 Only Murders in the Building Season 4 Release Date
Every fan wants to know when we can expect Season Four of "Only Murders in the Building." While no official date has been given yet, we can make educated guesses based on past seasons' performance.
Previous seasons of "Only Murders in the Building" have followed a consistent schedule on Hulu. The inaugural season debuted in August 2021 and weekly episodes continued airing until October 19, 2021; season two premiered earlier than its counterpart, beginning June 28, 2022, and concluding August 23 2022; while Season three's premiere occurred August 8, 2023 and final episode released October 3, 2023 coinciding with its renewal announcement.
Given this pattern, it seems reasonable to speculate that Season 4 might follow a similar schedule. As per history, if writing and production remain on schedule without any unexpected delays, fans could anticipate its return in late August/early September 2024.
Unfortunately, we'll have to wait for official confirmation to know what's coming our way – part of the fun in following such an entertaining show!
Only Murders in the Building Season 4 Plot
"Only Murders in the Building"'s third season brought us the resolution of an intriguing mystery: who killed Ben Glenroy? With that question finally answered, Season 4 should provide plenty of surprises and twists that keep viewers engaged with this series. So what can we expect in Season 4?
Season 3's storyline focused on Martin Short's Broadway play, which was directed by his character, which experienced an unexpected turn with an unanticipated murder on opening night. While solving yet another murder, they also embarked on their creative journey by writing a musical with Tony Award-winning composers as aid.
Season 4's plot remains unclear, as its creators have chosen not to reveal specifics. What can be sure, though, is that "Only Murders in the Building"'s writers have an incredible talent for crafting intricate mysteries with humor woven throughout. Fans should expect more brain-teasing puzzles and humorous anecdotes while taking an even deeper dive into Charles, Oliver and Mabel's lives.
Season 3's dramatic ending sets up Season 4 to be an action-packed ride; its murder of Jane Lynch's character Sazz Pataki leaves us with unanswered questions; was she meant as the intended target, or is someone else involved? Season 4 promises viewers even more nail-biting suspense and laughter!
Season 4 could take an interesting detour from its traditional New York setting, with Tobert and Loretta possibly moving to Los Angeles after investigating Sazz's murder; this opens up new storytelling avenues with some surprising turns and turns in store.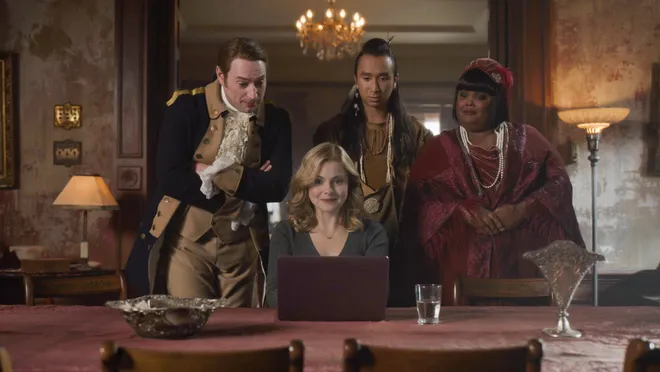 Only Murders in the Building Season 4 Cast
Hulu has yet to officially announce the cast for Season 4, so we can only speculate who might return. Certain characters such as Ben Glenroy (played by Paul Rudd), Jane Lynch's Sazz Pataki, Donna (Linda Emond), and Cliff (Wesley Taylor) won't make an appearance, though.
Fans should anticipate that Season 4: All In will see the core trio return as protagonists.
– Steve Martin as Charles Haden Savage, a semi-retired actor.
– Martin Short as Oliver Putnam, a Broadway director.
– Selena Gomez as Mabel Mora, an artist.
These three actors have been the cornerstones of the series, contributing their distinct chemistry to every episode and captivating viewers with their dynamic. It is undeniable that they will play an integral part in Season 3.
"Only Murders in the Building"'s appeal extends far beyond its central trio. Season 3 introduced us to new characters such as Detective Williams (Da'Vine Joy Randolph), Howard Morris (Michael Cyril Creighton), and Will Putnam (Ryan Broussard). These individuals may play integral parts in season four's plot, adding depth and intrigue.
"Only Murders in the Building" has long been beloved for attracting guest stars and celebrity cameos, from Sting to Amy Schumer – adding yet another dimension of intrigue and surprise for viewers. Now in its fourth season, viewers should expect even more surprises from its creators!
How Many Episodes Will the Fourth Season of "Only Murders in the Building" Contain?
One question fans frequently pose to themselves about Season 4 is its episode count. Although no definitive answer has been provided as yet, previous seasons all featured ten episodes each and this suggests that Season 4 may follow suit with its counterpart having 10 episodes as well.
The good news is that Season 4 was announced relatively early, meaning its writing and production will likely not be affected by recent strikes. Fans can therefore hope for a full season without any reduced episode count; something which should please those who enjoy getting lost in its intricate mysteries and humor.
Is There a Trailer For 'Only Murders in the Building' Season 4?
Unsurprisingly, No trailer for Season 4 exists yet at this early stage. Fans are eager to catch a glimpse of what lies ahead; however, creators have chosen not to reveal too many details to maintain the element of surprise and maintain suspense among viewers by not providing promotional material or sneak peeks yet.
Staying updated and being among the first to catch a glimpse of Season 4 requires keeping an eye on reputable sources and entertainment news outlets, who will be first to share any new trailers or announcements related to the show.
As we eagerly anticipate Season 4, fans can keep themselves engaged by revisiting "Creatures of the Night," the song featured in Oliver's in-universe play "Death Rattle Dazzle". Reliving some of its key moments from Season 3 can bring back the thrills and keep enthusiasm at an all-time high!
In conclusion, "Only Murders in the Building" Season 4 promises to continue the tradition of captivating mysteries and hilarious antics that have made the series a fan favorite. Though we still don't have all the answers yet, Charles, Oliver, and Mabel's journey is far from over; we can only wait with anticipation to witness what new puzzles and laughter this next season brings! One thing's certain – The Arconia will become home for unforgettable moments in true crime podcasting!
Read Also: Only Murders In The Building Season 3: Who Is the Killer? Explained!