New Amsterdam has wrapped up the fourth season. The hurricane generated a horrible storm that destroyed the hospital and triggered other unfortunate events that had no stakes. We spent the majority of the hour with a small group of patients, Wilder, and Agnes. New Amsterdam wouldn't be New Amsterdam if there weren't a cliffhanger. The Wedding of Sharpwin takes an unexpected turn. Do Max and Helen marry? Let's find out below.
New Amsterdam Season 5 Episode 1: Max Without Helen
Are Max and Helen Married in New Amsterdam Season 4?? Explained!
Helen informs Max that she will be at Heathrow in an hour and that she is packing her belongings. He assures her that this is true and that they would have a private ceremony at the botanical gardens with a few of their friends. He takes her flight number and expresses his eagerness to see her. Meanwhile, a massive hurricane is on its way, according to the news. Then the hurricane that was expected to slam the Carolinas shifts its path to New York. Helen does not respond to Max's anxious text messages inquiring if her flight has been rerouted. His monitoring software also shows no flight history. Max finally receives a message from Helen the next morning after the hurricane passes: "Today has been… I'm speechless. I'll call you right away."
Meanwhile, now that the botanical garden is unavailable, Reynolds offers to hold the wedding on the hospital rooftop. Max calls Helen and tells her that it's ideal for them since "this place has always been magical for us." He says, "It feels like the ideal spot to start their forever because it's where they met and fell in love." At the end of episode, Max receives a call from Helen while standing in his suit, surrounded by their pals. She remains in London. She was never able to board the plane. She sobs, "I can't." Max is left standing at the altar, staring at everyone. "She's not coming," Max informs his worried friends, shocked and disappointed.
What Does Iggy's and Martin's Future Hold?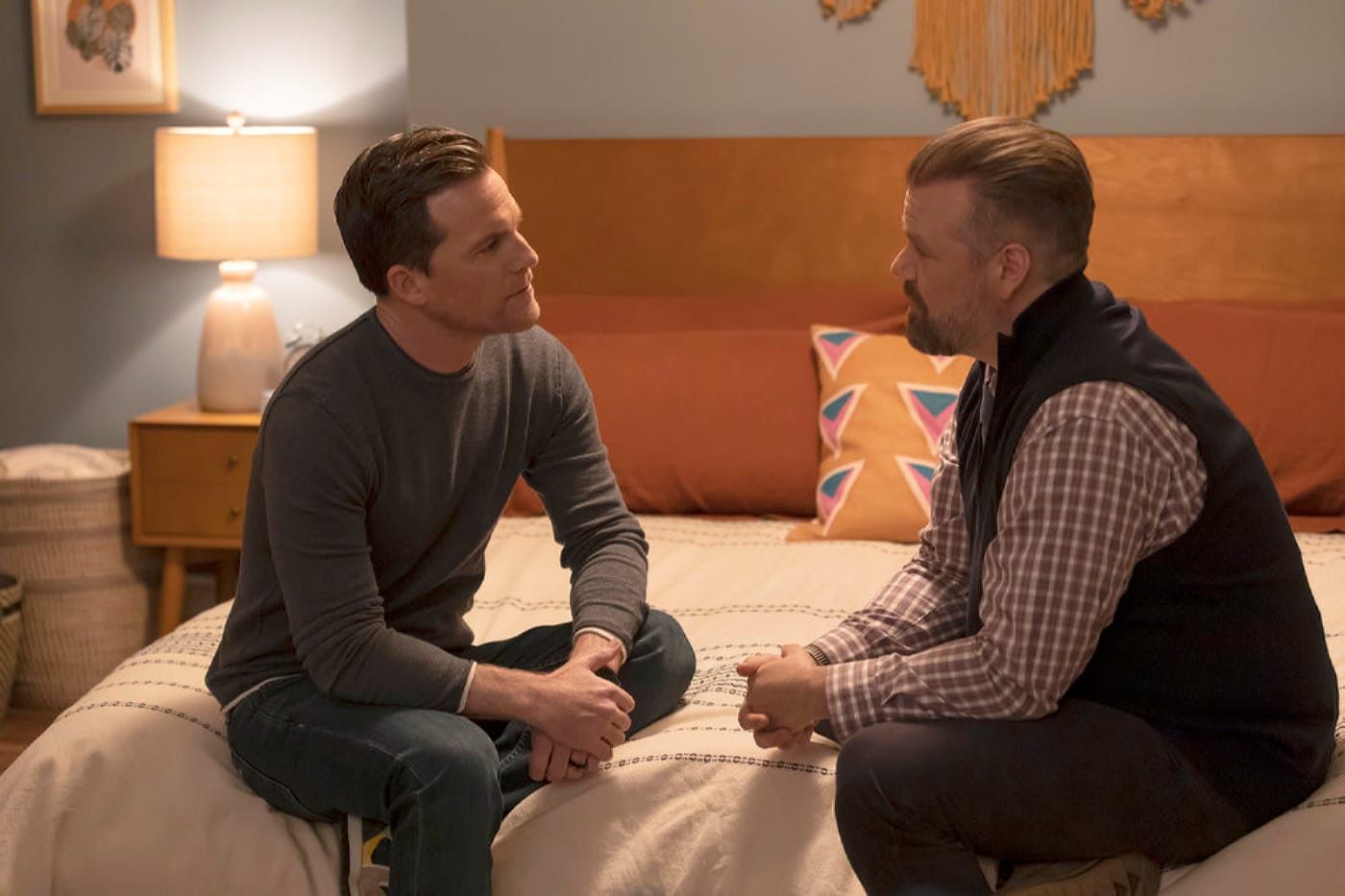 In New Amsterdam Season 4 Finale, When Iggy returns home with Martin, he explains why he feels the need to be the strong one, which requires him to be weak, and he doesn't want to be a broken bird. Iggy remembers the first time he saw Martin when this stunning man approached him. "Why me?" Iggy is awestruck. Martin is enraged that Iggy's default position is to play the victim, and he shows no signs of changing. When no one else wants to lead the hospital's emergency reaction to the storm, Iggy steps in to prove his worth. Everything that could go wrong does: the hurricane breaks an ICU window, forcing Iggy to evacuate staff and patients to a stairwell for safety, where they begin to pass out from carbon monoxide poisoning, and then a light fixture drops into a pool of water, trapping them in a hallway. Iggy is able to shut off the backup generator and safely evacuate everyone. The next day, Iggy informs his husband that Martin's voice in his thoughts was the only thing holding him back during the crisis. "With you, I can't be who I want to be," Iggy says. Martin replies that he should leave now.
Floyd  and his father; there is still hope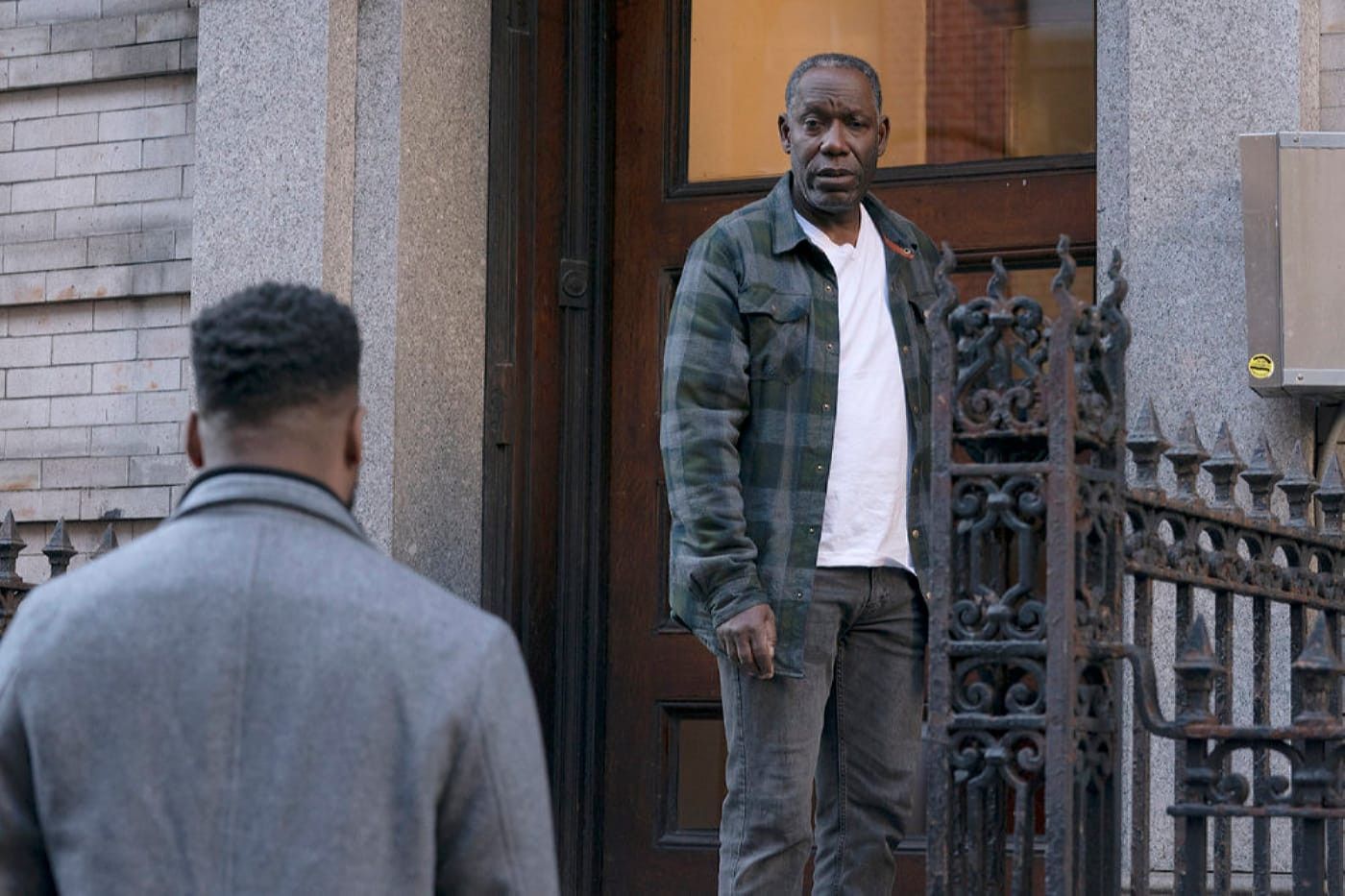 Dr. Floyd Reynolds (Jocko Sims) is on his way to confront his father. he has come to assist him with some sandbags. Horace instructs him on how to better pack them. Horace assures him that he does not require any assistance and that he can complete the task on his own. A section of the roof suddenly collapses. When the roof caved in, Horace's wife was injured. Floyd's father appears to have kept up with his medical practice. He denies Floyd's request for explanations after helping his son push a woman's rib back inside her. However, there is still hope: Horace then informs him that he injured his shoulder while shifting the beam and requests that he be referred to a shoulder doctor. Floyd agrees.
Are Bloom and Leyla together?
"I can't be with you." 😭🥺 #Leyren #NewAmsterdam pic.twitter.com/yMVLWVgFGP

— LostNovember (@LostNovember) May 25, 2022
Bloom makes a decision concerning her and Leyla's future after helping a sex trafficking victim together. Bloom explains that money started their relationship and is there in everything they do. Everything is tainted. Bloom tells Leyla to take her flat until she gets her Visa, but she won't be able to live with her.
Who is the Medical Director?
The position of Associate Medical Director in New Amsterdam is vacant. For now, when that vacant position is, "Typical Max.