The new Lionsgate film Mindcage, directed by Mauro Borelli, tells the story of a search for a serial killer.  It depicts the journey of two police officers as they piece together baffling facts in an effort to learn the truth and identify the offender. Detectives Jake Doyle and Mary Kelly turn to "the Artist," an imprisoned serial killer, for assistance when a copycat killer attacks. Mary and Jake are drawn into a perverse game of cat and mouse as they struggle to keep one step ahead of both crooks as they dive deeply into the bright but perverted mind of the Artist. This narrative is confusing for the characters more so than it is for the audience. (tvacute.com) Here is all you need to know about the conclusion of The "Mindcage" Movie in case you missed any of the exciting moments.
"Mindcage" Movie Plot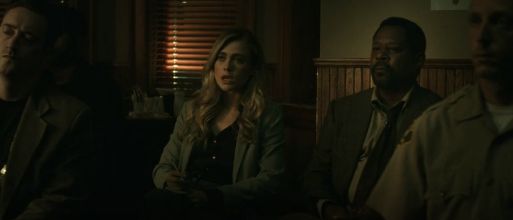 Three days later, the serial killer killed three. The first body found in a church was adorned. Jake Doyle
(Martin Lawrence)
and Mary Kelly (
Melissa Roxburgh)
, who are feuding detectives, arrive. They were assigned to this case despite not communicating. Sheriff Owings
(Robert Knepper)
discussed the case and how these bodies were maintained. Castor bean ricin poisoned and preserved Arnaud Leferve's victims. He then placed the corpses in lifelike stances in metal frames and left them around the city. His "masterpieces" Jake and other top investigators apprehended Arnaud after careful planning. Sheriff Owings proposed evaluating and questioning Arnaud to clarify this matter. Kelly wanted to attempt it as the lead, but Jake was against it. Kelly, a psychology major, thought she could solve this problem. This inquiry was meant to inflame Arnaud's ego because someone was stealing his work and taking credit.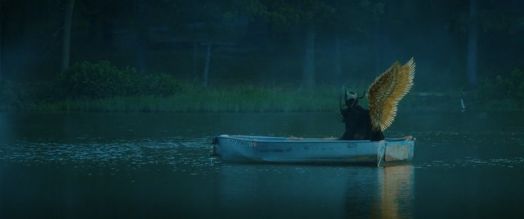 Arnaud is a superb swindler. Stolen work doesn't bother him. He sought additional information. Arnaud requested a life sentence two weeks before his execution. He rejected every offer Kelly made. Kelly pledged a draught. Jake gently requested that Kelly leave the files for him to examine. Arnaud and the killer followed all afterlife, archangel, and biblical notions. Kelly returned Arnaud's art equipment. After looking at the images all day, he called Kelly to ask if the coroner clipped the wings of the latest victim. Kelly ran to the medical team to confirm and found a nail paint brush adhered to her wings. Kelly's detailed knowledge of this brush astonished Jake. Kelly used this discontinued colour in high school. After the next body was recovered, they took notice. Kelly recovered an antique compass needle after the serial killer put her on a boat. Kelly discovered that Jake's ex-partner Zeke had the same compass, making things creepier. His wife recovered everything to save the compass the day after he died.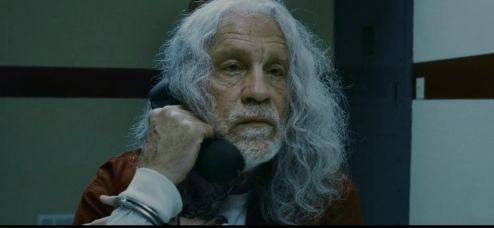 The Artist was famous for murdering six women and killing seven. Jake and Zeke were after Arnaud in a patrol car on the night of his arrest when Jake lost control and their cars collided, flipping. Jake couldn't compute Zeke's exit from the car. He just noticed Zeke standing with Arnaud, looking at Jake, and laughing maniacally. Zeke immediately doused himself in gasoline and burned to death. Kelly saw in Jake's papers that Arnaud's case severely impacted his mental health. After Zeke's death, Jake underwent considerable counselling. Jake snapped during questioning and shot Arnaud. He urged that Zeke pick the path to the afterlife. Jake thought Arnaud made Zeke murder himself. However, the entire team of detectives believed that Zeke died when the truck caught fire. Kelly knew Jake was odd. However, she is focused on the case. Arnaud told Kelly about his followers, who wrote him letters and followed his instructions, and he suspected one was a serial killer.
Kelly often wondered what Arnaud's afterlife questions meant. Kelly was attacked by the same individual she met days previously, changing the tale. He approached Jake's automobile alone. Kelly didn't care till he broke into her home. The murderer slaughtered another victim and put her body in a gallery the same night. Security also reported five hours of missing footage. Kelly found Zeke's compass, and Jake inserted a needle. Jake altered the artwork to read "Het hele landscape," Dutch
(Jacob Grodnik )
for "the inferno landscape." Zeke had emailed Jake a photo of a book with the same name, and everything occurred before he died that night. Jake was horrified. The officers located Lieutenant Governor Diaz's
(Nellie Scuitto)
truck containing chloroform, dove feathers, and images of the latest victim. Kelly was disturbed by Jake's superstitious behaviour, which was hindering the investigation. All of these images were couriered to the psychiatric facility and sent to Arnaud Lefeuvre. Officials believed Arnaud was using codes to link the deaths. They sent Arnaud for a physical check and searched his cell to learn more. Kelly and Sheriff Owings believed Diaz was trying to prove he was superior than the victims.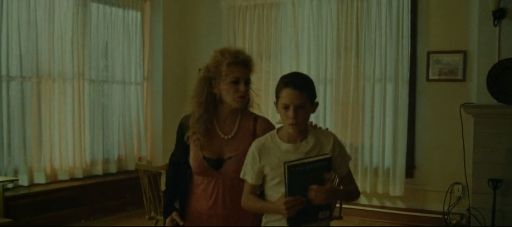 Kelly was upset that officials searched Arnaud's room and apologized. Arnaud deleted his lovers' letters but recalled everything about them. He ignored Kelly's request for copycat murder details. Arnaud recounted his horrific past, when his mother, a sex worker, beat him for his religious convictions. This fall caused a brain clot and wheelchair confinement. He's had episodic seizures since. This time, Arnaud discovered that the murderer was a Renaissance picture forger. Kelly and Jake ran to Langdon & Sons antique store for additional information. Arnaud mentioned that Kelly and Jake found a Jesus Christ picture in the same store. The store manager wouldn't share the painter's identify because he wanted to stay anonymous. Kelly and Jake were accosted by her housebreaker as they left the store. After firing at them, Kelly followed him, but he committed suicide before she could capture him.
Officials identified him as Javier Salazar. He communicated with Arnaud as an institutional nurse. Kelly removed Salazar from the institution because he had acute bipolar disorder and couldn't commit the murders. However, officials wanted to compare his DNA to the saliva in Diaz's photo envelope. The forensic experts detected a print in the picture, but it belonged to a woman, not Salazar. Kelly visited her after finding her in a trafficking file years before. The murderer used the prostitute's house as his headquarters and killed all the ladies there. To measure decomposition, he made the apartment his studio. Kelly discovered Arnaud's home and his mother's deteriorating body. Salazar's DNA was unmatched. Kelly wanted an explanation from Arnaud. Arnaud needed Kelly to know him better. He heard Archangel Samael. Arnaud said Samael revealed him his true purpose, and he was waiting for the opportune moment to reveal the killer.
"Mindcage" Movie Ending Explanation
Arnaud refused to discuss Diaz. Kelly needed the address to help Arnaud avoid execution. Arnaud kept Kelly waiting because he was shaping her. Kelly waited fifteen minutes and demanded the address from Arnaud. He agreed and kept sculpting. Kelly was grilled by Arnaud about her God-hatred. Kelly loathed her father and never believed in God because of his wounds. Arnaud told her her father merely wanted to say farewell. His statements astonished Kelly because he knew all the personal information. Arnaud kept probing her. Kelly told Arnaud he didn't know her father's abuse. Kelly's father never assaulted or abused her. He routinely burned his hand on the stove to show Kelly that everyone in hell did it. Her father often blamed her for his pain. Arnaud wondered about her frequent nightmares. Kelly described her dreams as sinking into flames and feeling the scorching through her skin. He asked about Dale (Aiden Turner). Arnaud wondered if Kelly loved him or if she chose him to harm her father because he believed in hell.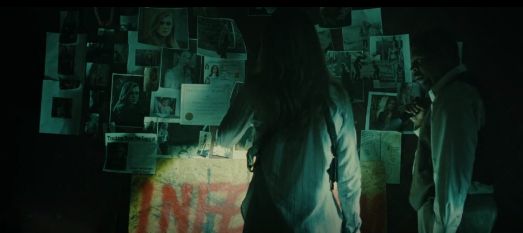 After these queries, Arnaud gave her the sculpture and the address. He told her the truth resides inside us in a secret message. Jake stayed behind. He drove Kelly. Kelly told him she was surprised by Arnaud's familiarity with her life. Kelly suddenly broke the sculpture and found a note with the address within. Jake instantly reversed and drove to the location. They entered a house. Kelly's images and details covered a wall. Jake left to call the other cops to the scene. Kelly saved Diaz after hearing her voice. Diaz stated the murderer was in the residence. Kelly caught Jake, surprising her. He went unconscious and fell like a different person. Jake spoke like Arnaud and appeared possessed. Jake (Arnaud aka 'The Artist') recounts his childhood. Arnaud's mother made him draw non-religious subjects. He realized his power then. Arnaud could invade his subjects' minds and bodies.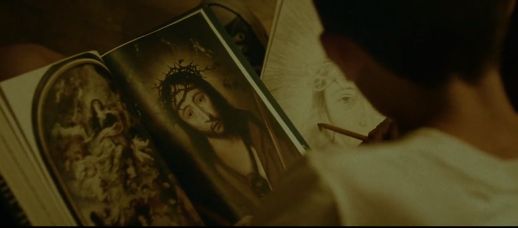 After many years, Archangel Samael told him it was a blessing. Arnaud believed he was born a death angel. Kelly had to shoot him, and Jake woke up. She apologized and accused Jake of copying. Jake demanded her stop Arnaud. Arnaud quickly burnt Jake's sketch. Jake's identity-type psychosis was sparked by Zeke's death, according to officials. Thus, Jake imagined he was "The Artist." Kelly said goodbye to her father and attended his burial.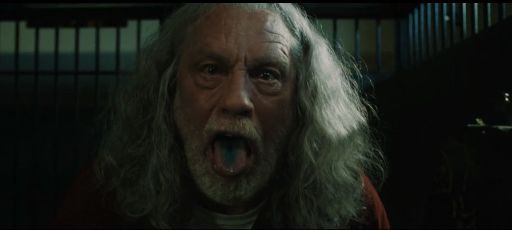 "Mindcage" finished with Kelly and Dr. Loesch  (Neb Chupin) talking. Arnaud again. He claimed Dr. Loesch's body and told Kelly she was next. Arnaud wanted to work, not flee the prison. When Arnaud realized Kelly had lied, the tale changed. Arnaud always chewed pencils. She poisoned the pencils as he did. As the poison took over, Arnaud collapsed. As it leans religious, "Mindcage" will toy with your mind with its psychological features. Arnaud clearly abused his influence and manipulated others to do his work. The premise remains unclear. Arnaud was the Angel of Death, but his intellect developed following the fall and gave him manipulating powers. John Malkovich as "The Artist" nailed Arnaud's complexity.