American mystery movie
Glass Onion: A Knives Out Mystery
aka
Knives Out 2
was written, directed, and produced by
Rian Johnson and Ram Bergman
in 2022.
Daniel Craig
returns as the great detective
Benoit Blanc
in this follow-up to the 2019 movie Knives Out as he takes on a fresh case. In the follow-up, Detective Benoit Blanc, played by Craig, journeys to Greece to investigate a case involving a fresh group of interesting suspects.  (tvacute.com) In case you missed any exciting scenes, here's how the
"Glass Onion: A Knives Out Mystery"
movie ends with what you need to know.
Where was Glass Onion: A Knives Out Mystery Filmed?
Glass Onion: A Knives Out Mystery Movie Ending!
Helen Brand played by
Janelle Monáe
appoints Detective Benoit Blanc
(Daniel Craig)
to look into the passing of Cassandra "Andi" Brand, her twin sister, during the COVID-19 epidemic. Andi was the CEO of Alpha, a tech business that she and billionaire Miles Bron
(Edward Norton ) 
co-founded. Andi refused to allow Miles to release Klear, a potentially hazardous alternative fuel based on hydrogen, so Miles forced her out of the business and prevailed in a case she had brought against him. The testimony of former friends of Andi and Miles, including Alpha chief scientist (for Miles's company) Lionel Toussaint
(Leslie Odom Jr.)
, Connecticut governor Claire Debella
(Kathryn Hahn )
, a former Supermodel who is now a fashion designer Birdie Jay
(Kate Hudson)
, and men's rights activist Duke Cody
(Dave Bautista )
, contributed to Andi's case's failure.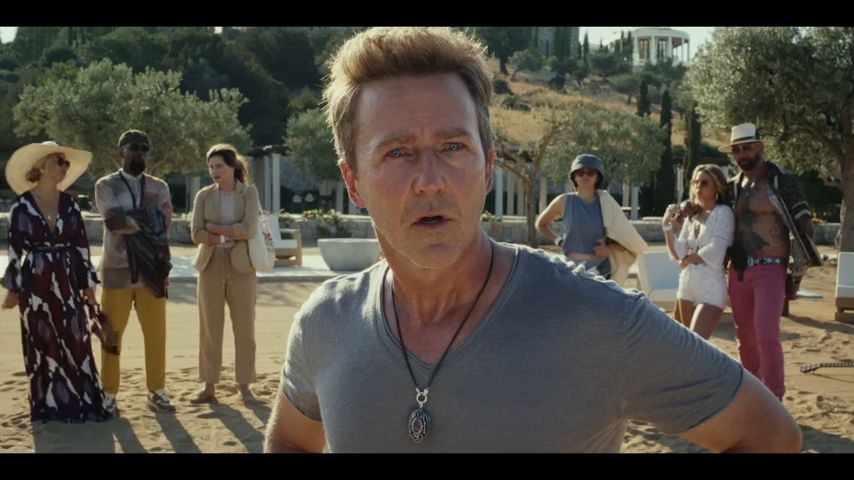 Following the discovery of the cocktail napkin on which Andi had jotted down the concept for Alpha, which would cast doubt on Miles and demonstrate that all five of them had lied under oath during the litigation, Helen believes that one of the five killed Andi.On his private island in Greece, Miles is holding a murder mystery weekend at his mansion, the Glass Onion. Blanc asks Helen to masquerade as Andi over the weekend so he can conduct an investigation because Andi was invited and the news of her death has not been made public. They travel to the island with Lionel, Claire, Birdie, and Duke.
Jessica Henwick's
Peg, Birdie's assistant, and Whiskey
(Madelyn Cline )
, Duke's lover, also travel with the gang. When they get there, Miles wonders why Blanc is there, but he lets him stay because he thinks the other guests invited him as a prank.
Helen looks for information that can help identify Andi's killer, but instead learns reasons why Lionel, Claire, Birdie, and Duke would prefer to kill Miles. Lionel and Claire have put their careers on the line to support Klear, only to learn later that it may be dangerous; Birdie is being pressured by Miles to accept responsibility for hiring a sweatshop in Bangladesh to produce her clothing line; and Duke is trying to use Whiskey to seduce Miles into giving him a job at Alpha News. Miles's planned "death mystery" is purposefully ruined by Blanc by solving it right away, giving Helen more time to concentrate on the visitors. Duke unexpectedly passes away later that night as the group is out having fun after drinking from Miles' glass by accident. Before realising that Duke's weapon is missing, the group goes into a frenzy and believes that "Andi" is the murderer.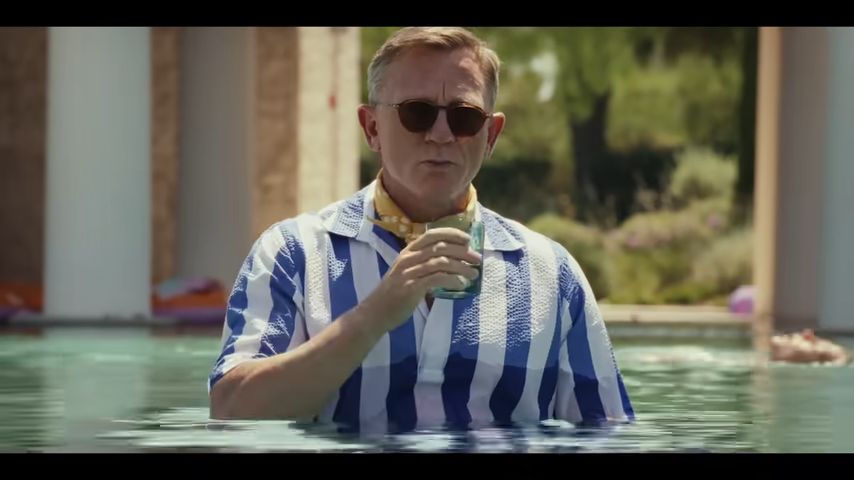 The group disperses amid the ensuing confusion. Helen is discovered by Blanc while looking for Andi's cocktail napkin, and she is given the assignment to search Miles' office. Unknown person shoots Helen in the heart, but Andi's journal in her coat pocket deflects the bullet. Blanc meets the rest of the cast in Miles' art studio after helping to stage Helen's demise and declares that Miles was responsible for both killings. Miles killed Andi to stop her from disclosing the existence of the napkin to the public after learning about it from Lionel. Duke observed Miles leaving the house shortly after the murder, and when word of Andi's death was posted online during the party, Duke came to the conclusion that Miles was responsible. Miles poisoned Duke with pineapple juice, which Duke was allergic to after Duke tried to extort money from him. Miles then used Duke's firearm to shoot Helen.
Glass Onion: A Knives Out Mystery Movie Ending!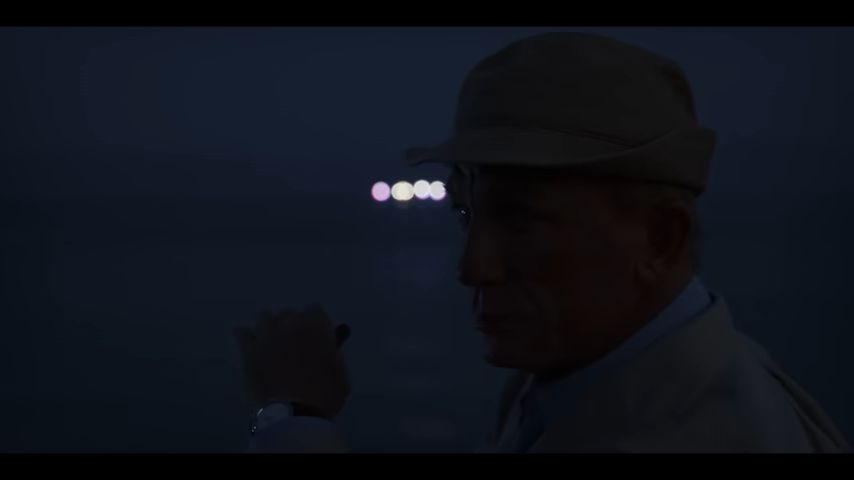 In Miles' office, Helen finds the napkin and tells the group who she really is. Miles, however, fires the napkin and boasts that there is no proof against him. Helen shatters Miles' glass sculptures before setting off the Klear-powered mansion's explosion because Blanc is powerless to assist and the group is hesitant to support her. The Glass Onion and the Mona Lisa, which Miles had borrowed from the Louvre, are destroyed as a result. The gang resolves to testify against Miles since the artwork's destruction has damaged his reputation and because Klear has been shown to be dangerous. Blanc and Helen are on the sand observing the police as they approach.