Who Are the Real Parents of Violet McGraw? The sci-fi horror flick M3GAN is slated for release in January as the second picture of the year. It includes Allison Williams, who acts as the lead and serves as one of the executive producers. M3GAN was created by director Gerard Johnstone. The protagonist of the story is Gemma, a roboticist employed by a toy company who unintentionally obtains care of her niece Cady, who is eight years old. Cady is sad after losing her parents in an accident. Gemma considers doing something charitable when she observes the young girl's misery. She's never worked with kids before, and she hates to see the little girl so lonely and miserable. In order to learn about her pals, she develops M3GAN, a life-size, lifelike AI doll. Gemma believes the doll could be the perfect friend and protector for her. Only that M3GAN takes it a bit too far. The bot begins to transform into a more sentient person as the story goes on, going from talking back and disobeying orders to vicious bloodbaths. As she goes above and beyond to protect her new human companion in true Chucky form, M3gan becomes dangerous. In the movie, Cady, an orphan, is portrayed by a young actress by the name of Violet McGraw. (tvacute.com) we will answer all of your questions about Who are her parents in real life?
Is M3GAN (2023) Available to Stream?
Is M3GAN's Doll Played by a Real Person?
Who Are Violet McGraw's Real-Life Parents?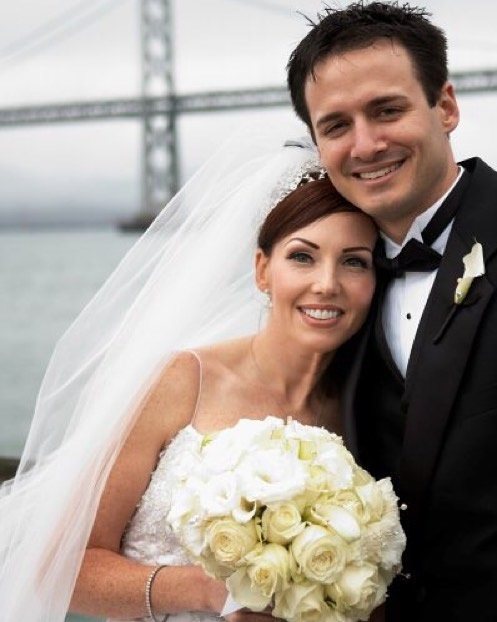 Colin and Jackie McGraw welcomed Violet into the world on April 22, 2011. With her family, Violet McGraw resides in Santa Clarita, California. Violet is an actress who has made appearances in a variety of television programs and films. Young Violet had a penchant for acting, and she landed her first credit role in the 2016 television series Love, where she played the recurring role of Nina. Later, she appeared in a number of additional television shows, and in the 2018 movie Ready Player One, she made her feature film debut (2018).
In addition to her work in television and film, she has been in countless commercials for various companies and brands. She was cast as Young Eleanor "Nell" in the 2018 season of the Netflix series The Haunting of Hill House (2018). She was selected to portray Violet in the 2019 film Doctor Sleep (2019). Her older siblings include Madeleine McGraw, an actress, and Jack and Aidan McGraw, an actor. The part of Violet Pierce in A Christmas Mystery (2022), according to author John Ducey and producer Ali Afshar, was created especially for her.
M3gan isn't the first role Violet has been able to land so far, proving that her parents have been highly supportive of her acting career. Black Widow, Dr. Sleep, Ready Player One, The Haunting of Hill House, and Separation are just a few of the projects Violet has worked on over the years. Given her young age, her parents' encouragement of her work has certainly played a big part in her ability to get as far as she has. In addition to having a passion for acting, she likes spending time with her family and playing with toys. She enjoys playing with Ruby, a Purple Bunny toy she owns. According to Violet's Instagram bio, her parents oversee the account. Her profile is littered with pictures of her hanging out with her family, friends, and co-stars.
Meet Violet's Parents, Colin and Jackie McGraw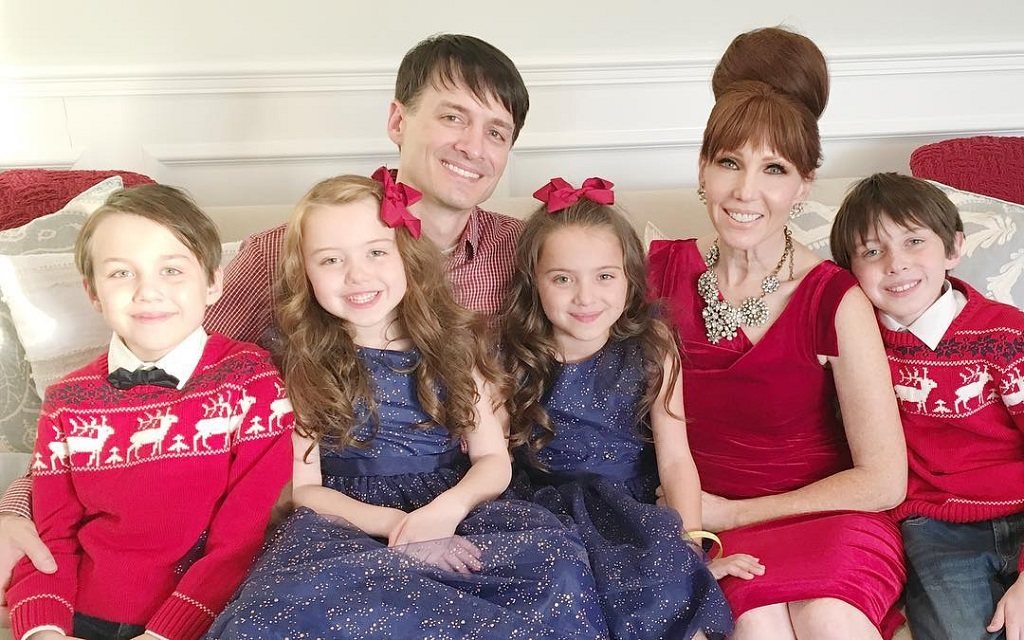 Colin McGraw and Jackie McGraw's youngest child is named Violet McGraw. Jack, Aidan, and Madeleine McGraw, actors, have a younger sister named Violet. The connection between Colin and Jackie as a pair is strong. It had been 18 years since they started dating. On October 23, 2004, they exchanged vows. According to Violet's Instagram, the couple celebrated their 11 years of marriage in 2015. As co-producers and actors in the film Grummy, they both previously had careers in the entertainment industry (2021). The couple is not active on Instagram under their own names, but Jackie frequently posts photos to Facebook using his account.
Her older sister Madeleine is well-known for playing Zoey Campbell in the Disney films Secrets of Sulphur Springs and The black Phone. His older siblings are also well-known in the entertainment sector at the same time. In 2022, Colin and Jackie will be living in Santa Clarita, California City, which is located north of Los Angeles.
Working as a Financial Service Advisor is Colin McGraw
Colin, Violet's father, was born in December 1972 and will turn 50 in 2022. As of right now, Colin is a financial services advisor. He joined FwdThink as an advisor in June 2020. The business assists clients in positioning their assets for life insurance, maximizing their savings for retirement (income) and wealth building (legacy), and benefiting themselves and their families. He previously worked for himself as a sales and business development specialist while looking for telecommuting alternatives. Additionally, he has contributed as a co-producer and actor to films including Grummy and Vessel. According to his Linkedin page, he attended the United States Military Academy at West Point from 1991 to 1995 to pursue a bachelor's degree in management.
Meet Jackie McGraw Handel Has Several Social Media Accounts for Her Children
Jackie McGraw, Violet's mother, manages all of her children's social media profiles. There are occasional appearances by Jackie herself. Jackie, who was born on March 10th, 1971, has a strong relationship with her kids because she manages their Instagram account and makes a brief cameo appearance. Additionally, Jackie has been the proprietor of a company operating under the name Jack and Kate since October 2012 and providing party styling services to its customers. The celebration for Maddy and Aiden's fifth birthday was held at her company. She has also worked as a consultant in marketing and advertising for her own private business. She is adored by everyone and is a huge supporter of their children's performing endeavors. Given their youth, their commitment to their work is probably a major factor in how far they have advanced.
Movie Release Date for M3GAN
M3GAN will be released in the US on Friday, Jan 6, and January 13, 2022 (she beat you too, Freddy and Jason!).