Kathleen Marie "Kathy" Stabler, who has been portrayed by Isabel Gillies, is a significant recurrent character in the "Law & Order" Universe. She was the wife of Elliot Stabler, played by Christopher Meloni. She was the mother of their five children: Maureen, Kathleen, Elizabeth, Dickie, and Elliot, Jr.  The gruesome manner in which Kathy Stabler passed away is one of the primary motivations behind the establishment of the Organized Crime unit. Stabler had PTSD as a result of it, and it motivated him to seek revenge. The following provides all of the information that you require regarding the passing of Stabler's wife. (tvacute.com) Here is all the information you require.
Kathy, a devoted Catholic, first came into contact with Elliot before he enlisted in the Marine Corps. Eliot joined the police force not long after he got back from the war, while the family continued to expand in size. He disliked bringing work into the house. He didn't want to work in an environment where he was constantly exposed to the outside world. He is very concerned for his kids   Elliot had an extremely hard time opening up, which made him difficult to live with and caused issues in their marriage. Kathy was likewise concerned about Elliot's preference for spending time with Olivia over his family. Kathy was worried that she would lose her husband because Olivia Benson (Mariska Hargitay) was a beautiful single lady. At one point, Kathy started to feel concerned about the relationship that Elliot had with Olivia, and at the same time, she and Elliot were going through their fair share of marital issues. Despite this, Kathy eventually began to regard Olivia as a trustworthy friend.
What happened to Kathy Stabler?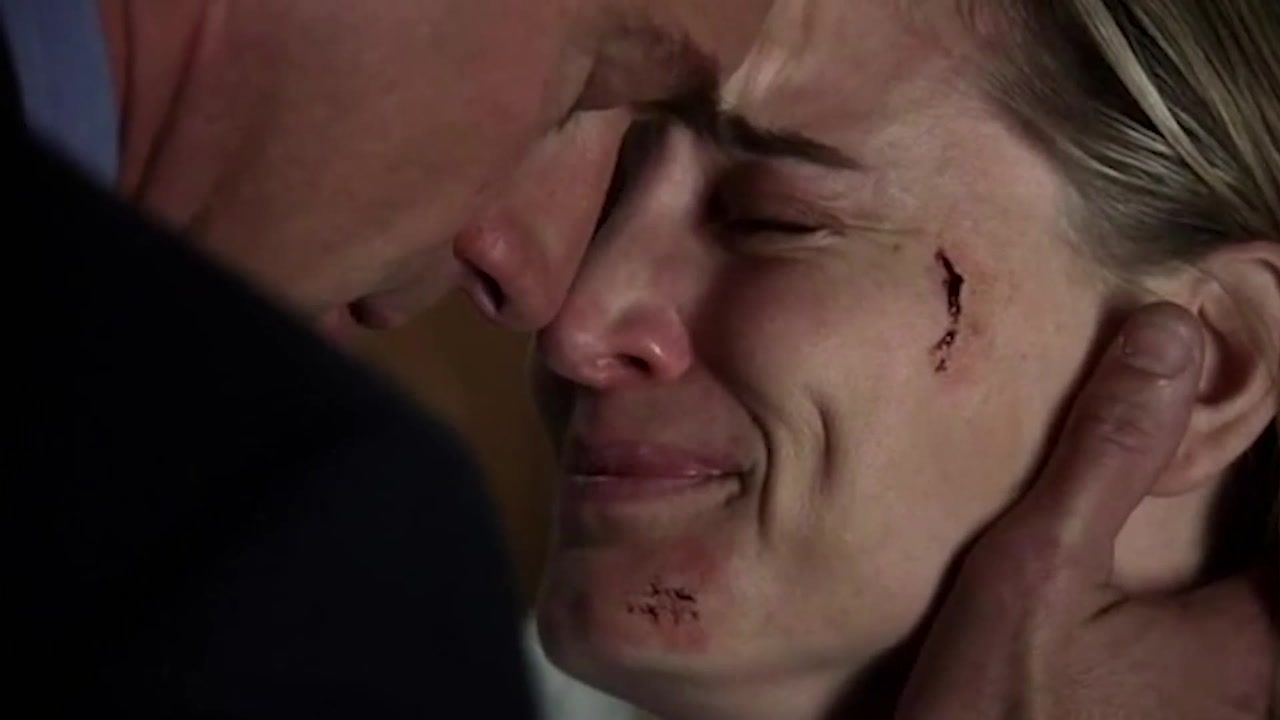 She and Elliott remained in New York after Elliott's retirement while he worked security. But in 2017, he joined the police service once more. Due to Elliot's new position as an NYPD liaison, Kathy and Elliot lived in Rome with their son Eli. She and Elliot traveled back to New York in 2021 after learning that Benson had won an award. Kathy was injured in a car bombing and was left comatose as a result of her injuries while Elliot was on the phone. When she came to, she apologized for making her miss the ceremony and was happy to see Benson again. Benson was unconcerned and worried about her, though. It was nice to see Benson and Elliot together again, Kathy said, adding that she couldn't believe they hadn't spoken in ten years or that Benson didn't know he was back at work. Elliot was concerned as she began to sleep, but Kathy reassured him that she was okay and informed Benson of what she could recall. In the final episodes of "Special Victims Unit," season 22 episode 9  Kathy was stabilized following a cardiac arrest, however, she later developed a spleen rupture and passed away.
After Kathy passed away, there was a funeral attended by her husband, her kids, and Benson. Out of all the family members, Elliot and Eli were most affected by Kathy's passing. Eli experienced astonishment and broke down in tears at the conclusion of the funeral, and Elliot soothed and hugged him. Elliot also made the decision to remain in New York in order to apprehend Kathy's murderers, and he was able to join the brand-new NYPD Organized Crime task team. What Takes Place in Puglia (OC)
Additionally, Olivia's death left Elliot with PTSD, which worried his children, who tried to intervene with Olivia, but Elliot was determined to find the people who had killed Olivia. In the end, it was discovered that Sacha Linski was responsible for setting up the bomb in the automobile Kathy was in, and he did it intentionally, making her the real target. "The Stuff That Dreams Are Made Of" is an OC. It was discovered that Angela Wheatley was the one who gave the order to kill Kathy since her ex-husband had to lead her to believe that Elliot was to blame for the death of her son Rafiq. Elliot was told by Angela that she wanted to make him suffer in the same way that she was. Rafiq's adoptive father, Richard Wheatley, killed him for stealing and replicating his drug Purple Magic, Elliot and the crew discovered.