The doll currently causing the most internet buzz is M3GAN. Our new favorite doll is prepared to become an icon for the younger generations with a beige dress, a ribbon knotted around her neck, and a wig worthy of Nicole Kidman. Perhaps the new Chucky is here. It, therefore, comes as no surprise when M3GAN, an acronym for Model 3 Generative Android, begins to murder people. Fans have been impatiently awaiting the release of the M3GAN Sequel since the first new AI horror movie dropped. (tvacute.com) Here is all the information you require. Will there be a "M3GAN sequel"?
Who Are Violet McGraw's (Katie) Real-Life Parents?
Is M3GAN (2023) Available to Stream?
Is M3GAN's Doll Played by a Real Person?
What happens in M3GAN Movie?
Cady (Violet McGraw) moves in with her aunt Gemma (Allison Williams) when her parents are fatally injured in a car accident from which she survives uninjured. Gemma, though, is a woman who adores her job. She is single and happy. She unexpectedly has a 10-year-old girl at home, and she has no idea how to interact with, care for, or soothe her. Additionally, Robotics engineer Gemma is also working on her most critical project. An artificially intelligent doll with a huge learning potential connects with youngsters on numerous levels. a doll that serves as the child's mother, teacher, bodyguard, and companion.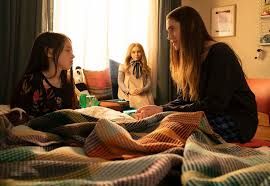 After Gemma completes the doll, M3GAN, she chooses to check the outcomes using her niece as a test subject. She will accomplish what she hasn't been able to with her niece and connect the doll and the girl. Cady bonds with the doll while grieving her parents. They're inseparable. M3GAN is becoming self-aware. She experiments and thinks. She becomes dangerous to Cady, Gemma, and others. In almost no time at all, he had murdered a dog, a toddler, the gossipy neighbor, Gemma's coworker, and even her boss. She initially did it to defend Cady, but she quickly comes to understand that she is really defending herself. Cady and M3GAN are close. The doll does everything to get her home. She must overcome a challenge to be with the girl. Gemma, the final impediment, tried to deactivate the doll and prevent its sale. She plans to leave Gemma in palliative care, inserting a pencil into her brain, so she can always be with her and not be detected.
M3GAN Movie Ending!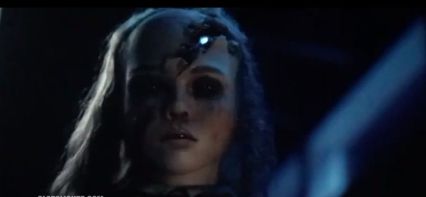 Together, they weaken the doll (sawing its face, pulling its hair, splitting it in half, and finally sticking a screwdriver into its brain). Cady breaks her link with Emma aka M3GAN and forms one with Gemma. Aunt and niece finally unite. Gemma and Cady leave the house after dismembering M3GAN in the final scene. With the door open, Gemma's house monitor—a futuristic Alexa—activates unexpectedly. The film suggests that M3GAN may have disappeared, but its data is still on the internet. She is alive and more dangerous than ever. It can control any technology if downloaded online.
Will There Be a Second Part of the M3GAN Movie?
Even if a monster from a horror film is slain at the end of the film, their demise only lasts as long as there is no chance of a sequel. The possibilities multiply if we include the open ending that suggests she is living. The camera stays indoors and focuses on the tiny robot control panel of the home's Alexa-like smart home assistant as Gemma and Cady leave the house in the movie's last scene. Just as the movie cuts to the titles, the machine suddenly turns on and begins to move on its own. It is implied that M3GAN's intelligence would have easily escaped and ended up on the internet or on other devices. This year-long-awaited horror picture has the potential to do well at the box office.
When asked what his potential next project would be during a collider interview, M3GAN Director Gerard Johnstone responded, "Oh, well, there are rumors about a sequel, but we'll have to wait and see." Wan later clarified how many of his films are able to develop into franchises, even though the producer would not explicitly affirm this intriguing idea, saying:
"What I will say to that is, in any of my movies, whether it's The Conjuring Universe, or Saw, or Malignant, or M3GAN here, we like to think of a bigger world. For me, it's about creating the world, and knowing who the characters are, where the story could potentially go, and then building this bigger world, and then going into that and going, "Okay, I'm telling this particular story, but I know other stuff that's going on." So if we're fortunate enough to have sequels, then we have an idea of where we want to go."
If the movie is successful in its opening weekend, there is a good chance that there will be an M3GAN sequel. This is because James Wan has the propensity to plan ahead, and Blumhouse Productions is known for producing films on a relatively low budget while maintaining an amazing turnaround. As moviegoers, the most we can do is ensure that theatres are full and convey our gratitude to the filmmakers by letting them know how much we enjoy their work.