Luck, a brand-new animated family film, is available on Apple TV+. Making its first 3D animated feature film in collaboration with Skydance Animation, Apple aims to take on Pixar for the coveted title of best-in-class animated film. A sizable ensemble cast, including Simon Pegg, Eva Noblezada, Jane Fonda, John Ratzenberger, Whoopi Goldberg, and others, lend their voices to Luck. The actors portray a variety of figures, including flying pigs, leprechauns, and an eye-catching pink dragon. Let's read what happened to unfortunate Sam who enters the enchanted Land of Luck by accident after being helped by Bob, a "lucky Scottish black cat."
To the sorrow of her younger friend Hazel, who is short to be adopted, Sam Greenfield, an awkward 18-year-old orphan whose life has been rife with disaster, has just recently started to live freely. She finds a penny one evening after eating a panini with a black cat and intends to give it to Hazel for her collections of other good luck charms to aid in her adoption. Sam realizes the penny has considerably improved her luck the following day. She unintentionally flushes the penny down the toilet, though, and quickly loses it.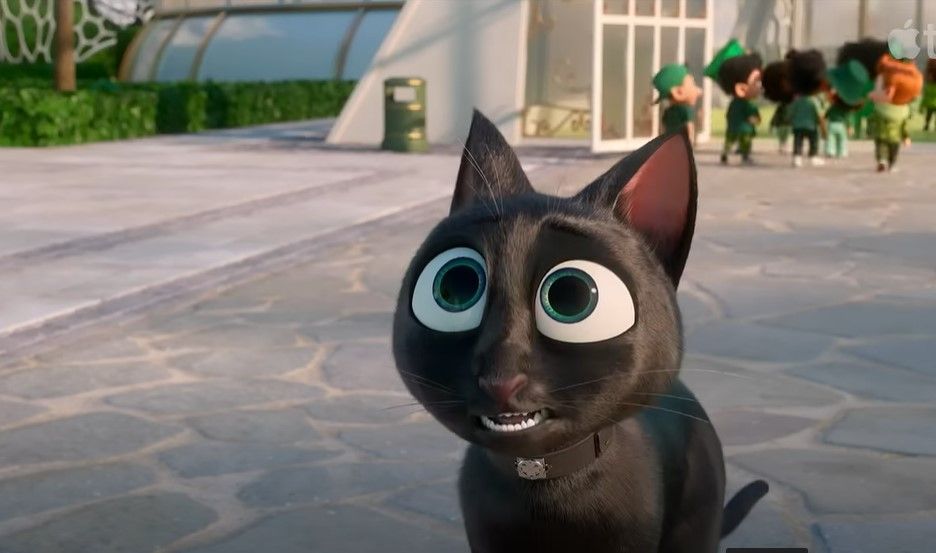 Sam finds the cat again and tells him what occurred as she laments her mistake. The cat then chastises Sam for losing the penny. Sam is shocked and follows the cat into the Land of Luck, where leprechauns and other creatures bring luck to people on Earth, through a gateway. The cat, Bob, informs Sam that he needs the penny to travel and that if anyone finds out he lost it, he will be exiled. Before giving it back to Bob, Sam and Bob agree to acquire another penny for Hazel from the penny depot. While she enters the Land of Luck wearing Bob's personal leprechaun, Gerry's, attire, Bob uses a button from Sam to pass off as a penny. Sam discovers along the way that a dragon controls good luck and that the Land of Luck's underworld controls bad luck.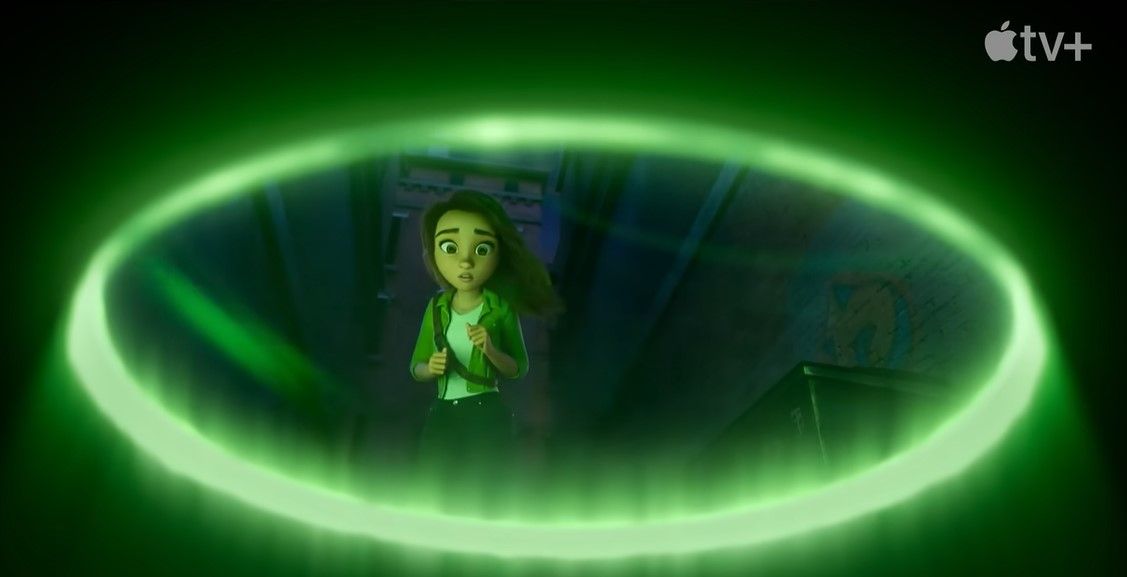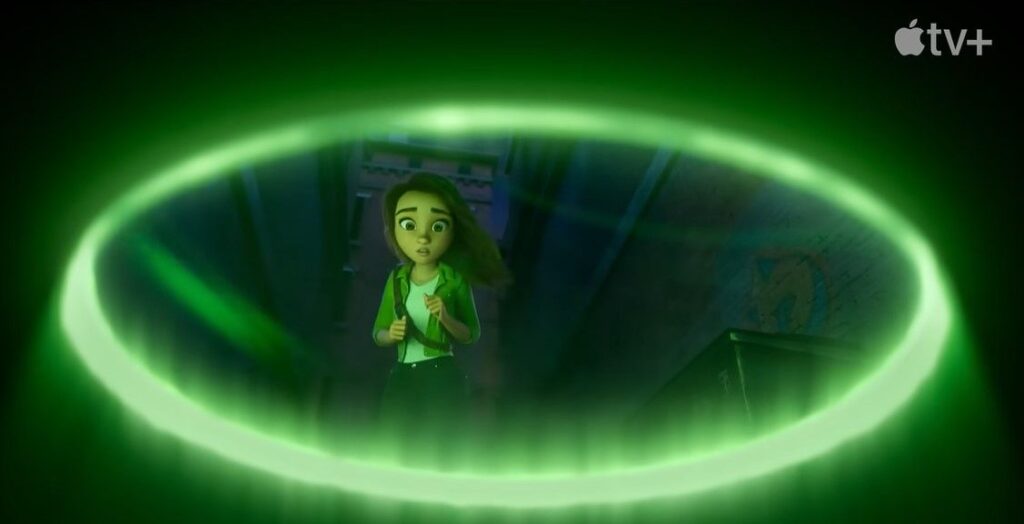 In order to help Hazel find a forever family, Sam wants the penny. Even those with luck don't keep the penny they find when they find it. Gerry employs a unique drone to find the missing penny on Earth after a tragedy at the Penny depot reveals Sam's identity to him. The In-Between, a region between the Good and Bad Luck regions, is where the drone gets lost. Sam and Bob visit the In-Between, where Jeff, a unicorn, lives. Jeff is in charge of the Randomizer, another device that sends both good and bad luck into Earth, which feeds the Bad Luck Apparat, a device that prevents bad luck specks from staying. The penny has been returned to the depot, Jeff informs the two, having been recovered. However, Sam chooses to go see the dragon in the hopes of getting a second penny. Before handing Sam a new coin, the dragon, who goes by the name of Babe, spends a brief period talking with her about how much better things would be for everyone if there was luck for everyone. After learning that Bob lost his penny, she is forced to give up the penny in order to keep Bob from being banished.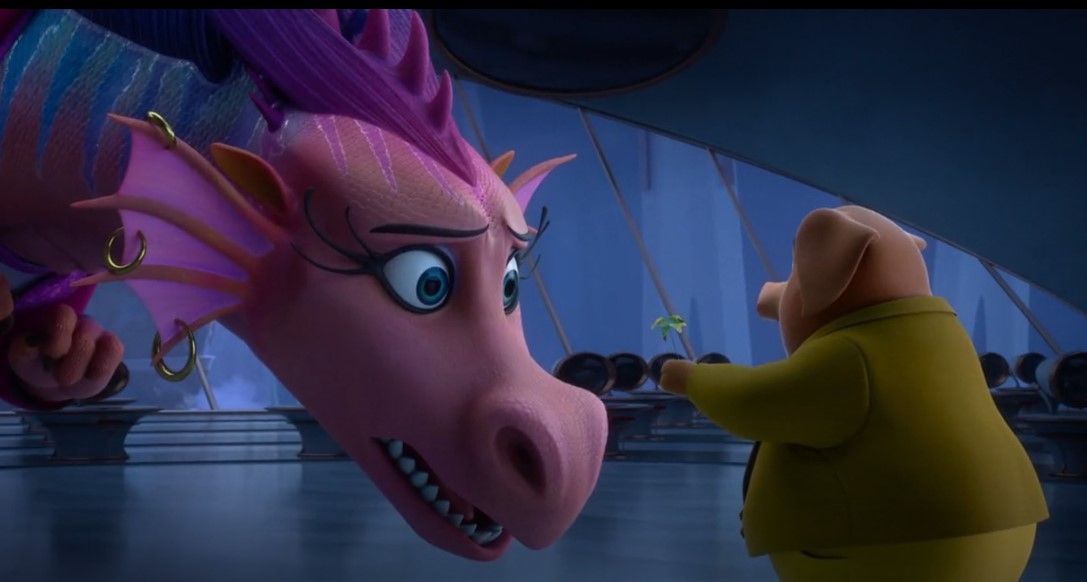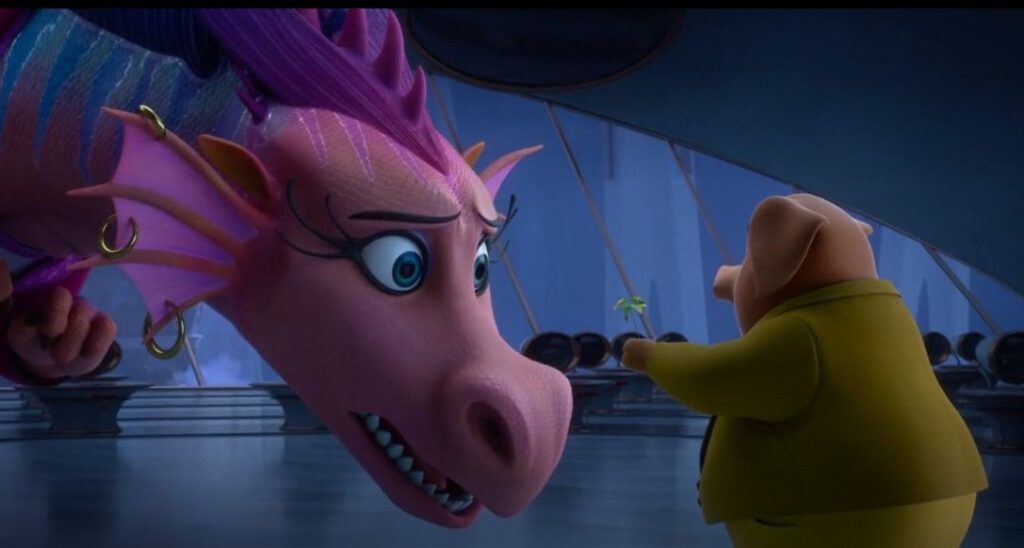 Sam and Bob, who still want to assist Hazel, decide to turn off the Bad Luck Apparat for a while in order to stop bad luck from entering the Randomizer and give Hazel the luck she needs to be adopted. The bad luck specks, on the other hand, begin to clog Jeff's machine, seep into the Land of Luck, ruin the good luck and bad luck stones in the Randomizer, and ultimately bring terrible luck to both the Land of Luck and Earth. Sam pouts in regret after realizing Hazel was not adopted as a result of his actions. Sam is told by Bob that, with or without luck, Hazel is the luckiest girl since Sam is on her side. Sam learns that problems can be solved thanks to the good fortune she encountered in Bad Luck Land while traveling to the In-Between.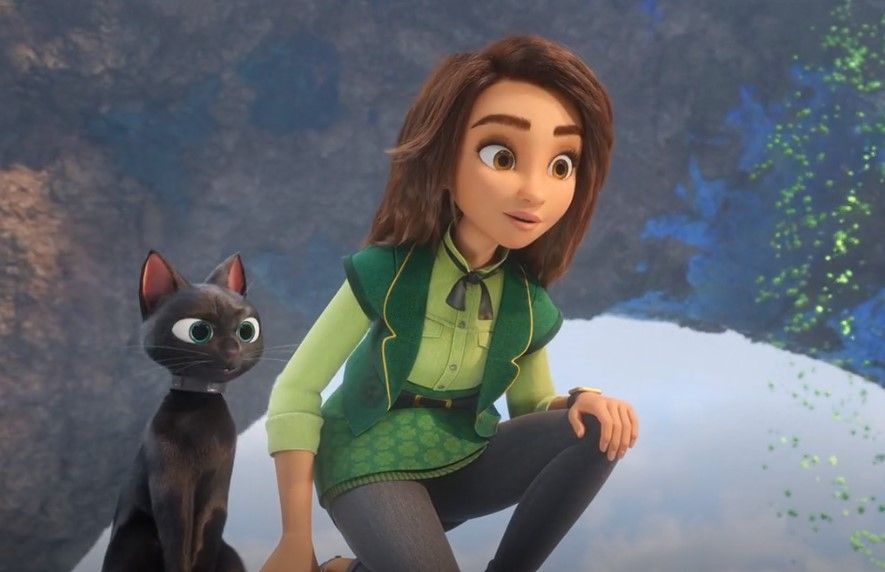 She and Bob proceed to the source, a tavern, where they are given a jar of good luck they have been utilizing by the bartender, a huge root named Rootie. To create fresh good and bad luck stones, they bring it to Babe. Babe makes two good luck stones instead of one bad luck stone because she wants to make the world full of only good fortune. Sam informs Babe that people need terrible luck just as much as good luck before she has a chance to place them. When she admits her error and lets Sam set the unlucky stone, both the lands and the luck return to normal. After a year, Bob makes the decision to leave the Land of Luck and stay with Sam. Hazel finds her new parents as the movie comes to a close. She maintains her relationship with Sam. As Sam has finally come to terms with her poor luck, she spends time with Bob and the newly adopted Hazel at home. They have thus discovered their "forever family."