In Law and Order SVU Season 24 Episode 11,Benson speaks with the child who assaulted her. He wished she had murdered him. Finally, he confesses to her that he is 15 years old, an immigrant from El Salvador, and that he is looking for his mother in New York. However, she refused to speak to him because BX9 had raped her and had threatened to do it again if he didn't stand his ground. Benson's empathy is interfering with Duarte's case, something he doesn't like. She wants the child's mother and father to be reunited. She sees his mother and him as victims. Are you curious to learn more about Law and Order SVU Season 24 Episode 11 Recap? Allow www.tvacute.com to supply you with all of the information.
Law and Order SVU Season 24 Episode 11 Recap
One of the members of BX9 was now under the custody of Captain Olivia Benson. He behaved more like a child than a soldier at the time named Fugazi. He was in the fifteenth year of his life. The only reason he became a member of BX9 was that they sexually assaulted his mother and promised to do it again if he did not join their gang. Since then, his mother has not communicated with him in any way. But Fugazi certainly needs her. Benson believed that his mother's participation in the conversation would at least provide him with the peace of mind that she was secure, despite the fact that the man was not talking because he is aware that if he betrays the gang, neither he nor his family will ever be safe. Benson delegated some of her employees to go and get Fugazi's mother. After that, she embarked on a short excursion with Captain Duarte.
The rape tree was demonstrated to her by Duarte. BX9 hung the underpants of the girls and women they raped from a tree in the park that was nearby. The victims were both girls and women. The tree served as their prized possession. Benson had the intention of destroying it. Duarte cautioned her that even if she did it, it wouldn't make a difference in the situation. He had been aware of the tree for around one to one and a half years at that point. Because he intended to get intelligence on the ground, he kept the information from the Bronx Special Victims Unit. But we can no longer consider it an option. At this point, Benson is aware of the tree. She requested the assistance of a forensics team. They were carefully removing every pair of underwear in order to do a DNA test on it. She desired that every single rape be brought to justice.
Benson was required to disclose this surge of 100 instances. She informed her employer about it. He objected since the Bronx SVU team had been mismanaged for years and he also had the FBI on their tails. To complicate things worse, it became out that they hadn't connected rapes to gang initiation. Even among Duarte's teammates, not everyone was in the loop about it. Detective Muncy was unaware of the existence of the rape tree. After she witnessed it, she approached Duarte, and he explained that he was just being cautious about the situation. However, BX9 would talk to children while they were at school. They make them an offer to join the gang, and if it is declined, they will rape a female relative of a people they were hoping to recruit into their group.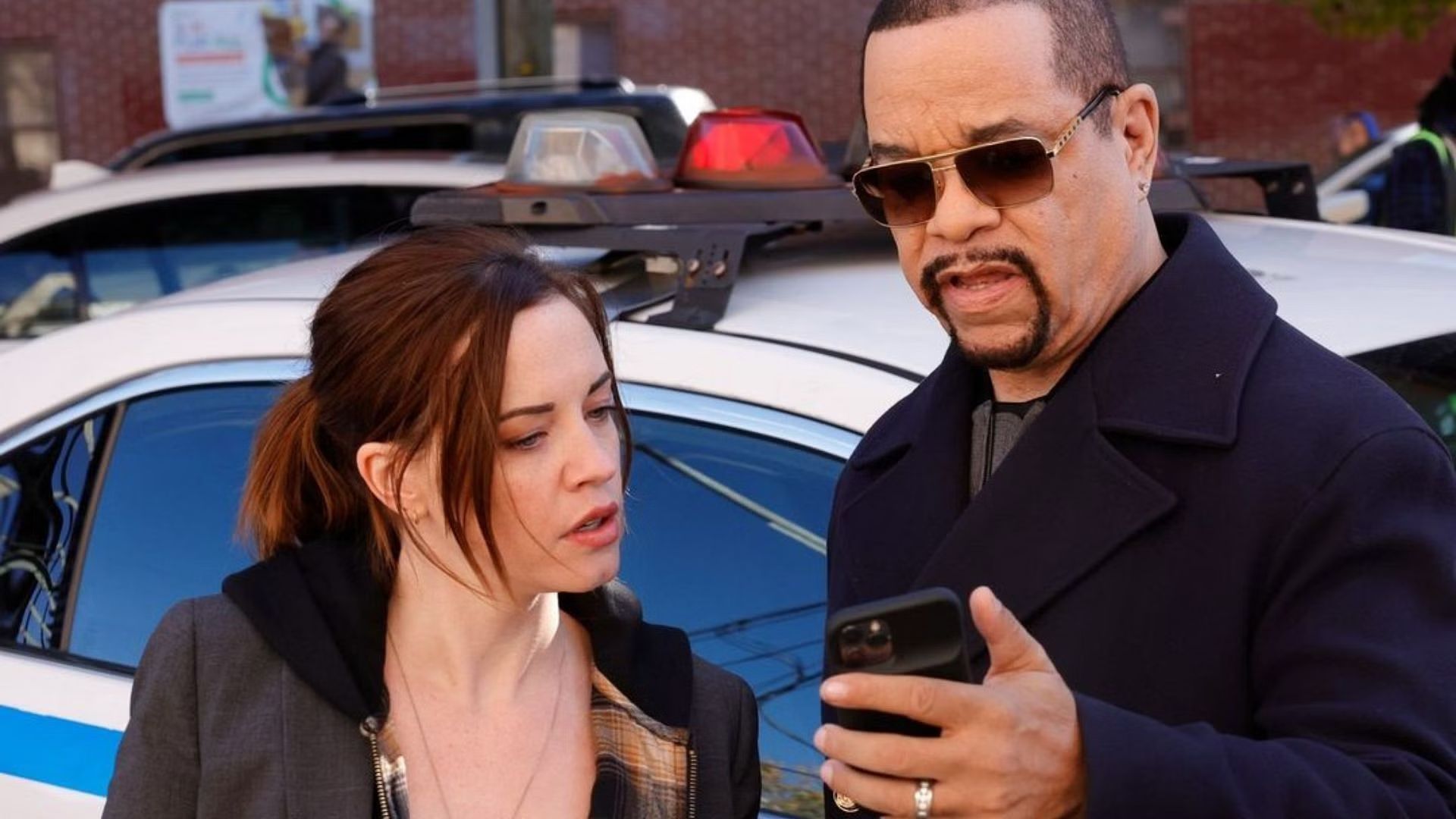 The occurrence described above took place with Maria Garcia and her brother. Her younger brother was thirteen years old. He did well in school and his favorite thing to do was to play with his cat. After that, some potential recruits spotted him. They made the invitation to him to participate. He said no. After that, they raped his sister, and the next day, he joined in as well. Sexual assault was a kind of gang violence. The brother was ultimately gunned down as a result of a conflict between two opposing gangs. Maria decided not to pursue her case, although she is aware of what took place and was willing to reveal her rapists to Muncy. Muncy was only granted permission to utilize the information under the condition that Maria would not be required to testify. Maria's parents were never informed of what had transpired. And she wished for them to maintain the impression that her brother was a respectable young man.
Maria stated that Lindsey Del Toro and Hector Suarez were the individuals who sexually assaulted her. Bug and Sacrilege were the names people called them. They were known as the "recruiters" for BX9. They were placed under arrest, and while one of them consulted a lawyer, the other began talking. They weren't getting much from him, but the boss must have heard that they were growing closer to him since he went out to them. This must have prompted the boss to take action. Oscar Pappa went to the restaurant that was run by Mara's family. He was very rough with Maria. Muncy, he was on the phone with her. When Muncy got the call, she was already extremely busy as she had just reconnected Fugazi with his mom and was in the process of driving him to a secure location. After that, she informed her captain about what had happened.
Benson was in the company of Duarte. They made the joint decision to go and check on Maria at the same time. When they arrived at the restaurant, Oscar was already there waiting for them to arrive. It would appear that Oscar was interested in conversing. He said that he had no knowledge whatsoever of the tree. The rape tree was described as an embarrassment by him. He also claimed that he was innocent of any involvement in the rapes. Simply put, he was a businessman. According to him, the reason he founded BX9 when he was a senior in high school was that he wanted to establish a fraternity among southern and central Latino Americans. He went so far as to say that the sexual predators who coerced people into joining will be punished. And after he finished speaking, he made it possible for Duarte and Benson to leave the area.
As it turned out, elderly Oscar went on to have the speaking rapist killed while he was behind bars. which caused the other one to remain silent out of fear. Oscar was putting the finishing touches on his plan, and if he was successful in intimidating someone like Maria into doing what he wanted, then no one else was safe. In that predicament, Fugazi was the one guy the police could consult for assistance. They were able to get back together again. He was honest with her and told her that the person who forced him to do it was maestro. Whoever it was that instructed him to pursue Benson. Benny, Oscar's driver, was revealed to be the person behind this brilliant performance. This guy was so astute that he made sure to film Oscar on his phone every single time they rode together in the car. As a result, he was prepared to testify about Oscar in return for some form of protection. And this was ultimately Oscar Papa's undoing as a businessman. He was arrested for the crime of raping Benson as well as the attempted murder of Benson. After that, Detective Bruno extended a warm welcome to the new addition to the Bronx Special Victims Unit.