The first season of 1883, created by Taylor Sheridan, followed James and Margaret Dutton and their children as they moved to Montana in 1883, eventually settling on what would become the Yellowstone Ranch, which would later become the setting for the hit television series Yellowstone. With sorrow and rejuvenation, the 10-episode first season finished out the first chapter of the Dutton family saga. However, it looks that the year 1883 has more stories to tell, as Sheridan declared that the series would be continued, but with a new protagonist: real-life lawman Bass Reeves. In The Bass Reeves Story, David Oyelowo will play Bass Reeves. It's unclear whether any of the original cast members will return for the future season.
Reeves is one of the most well-known individuals from the Old West, and you've probably heard of him. His character was introduced in many TV series and movies. On Wynonna Earp (played by Adrian Holmes) and DC's Legends of Tomorrow (played by David Ramsey), he appeared as a character, and he was mentioned in Around the World in 80 Days (played by Gary Beadle), Watchmen, and Justified. In They Die by Dawn Movie, Reeves is played by Harry Lennix.  Delroy Lindo plays Reeves in the film The Harder They Fall (2021). After all, who was this Bass Reeves? And whether Lawmen: Bass Reeves is inspired by a true story, tvacute.com has everything you need to know.
Is 1883 Season 2 Based On a True Story?
Yes! The Bass Reeves Story is inspired by a true story. Bass Reeves was an American law enforcement agent who served as the first black deputy United States marshal west of the Mississippi River. He mostly worked in Arkansas and Oklahoma Territory – the "most deadly" region. He had over 3,000 arrests of violent criminals on his record over his long career, and he shot and killed 14 of them in self-defense. Reeves was famous for his deadly skills with a revolver and a Winchester rifle. Bass Reeves, the famed lawman who may have inspired The Lone Ranger. Reeves had two marriages and eleven kids. In 1864 he married Nellie Jennie and after her death Winnie Sumter. Paul L. Brady, the first black person to be appointed as a federal administrative law judge in 1972, was his great-uncle. His great-great-great-grandson is NHL player Ryan Reaves.
Who Was Bass Reeves in the real-life story?  what was he known for?
Bass was born on July 12, 1838, to slave parents in Crawford County, Arkansas. He was given the name Bass Washington after his grandfather. He was owned by William Reeves, from whence he derived his surname as was common in those times. Reeves grew to be a tall, powerful man with a sharp wit and a decent reputation, eventually joining his owner William Steele Reeves's son, George Reeves, in the Civil War.
Reeves sought refuge with numerous Native American tribes, learning their language, customs, and tracking skills, and eventually becoming a frontiersman. Isaac Parker was named a federal judge for the Indian Territory in 1875. At that time, Reeves and his family were farmers. Parker made James F. Fagan the U.S. marshal and told him to hire 200 people to help him do his job. Fagan had heard about Reeves, who knew the Territory and spoke several Native languages. He hired him as a deputy. Reeves was the first black deputy to work west of the Mississippi River.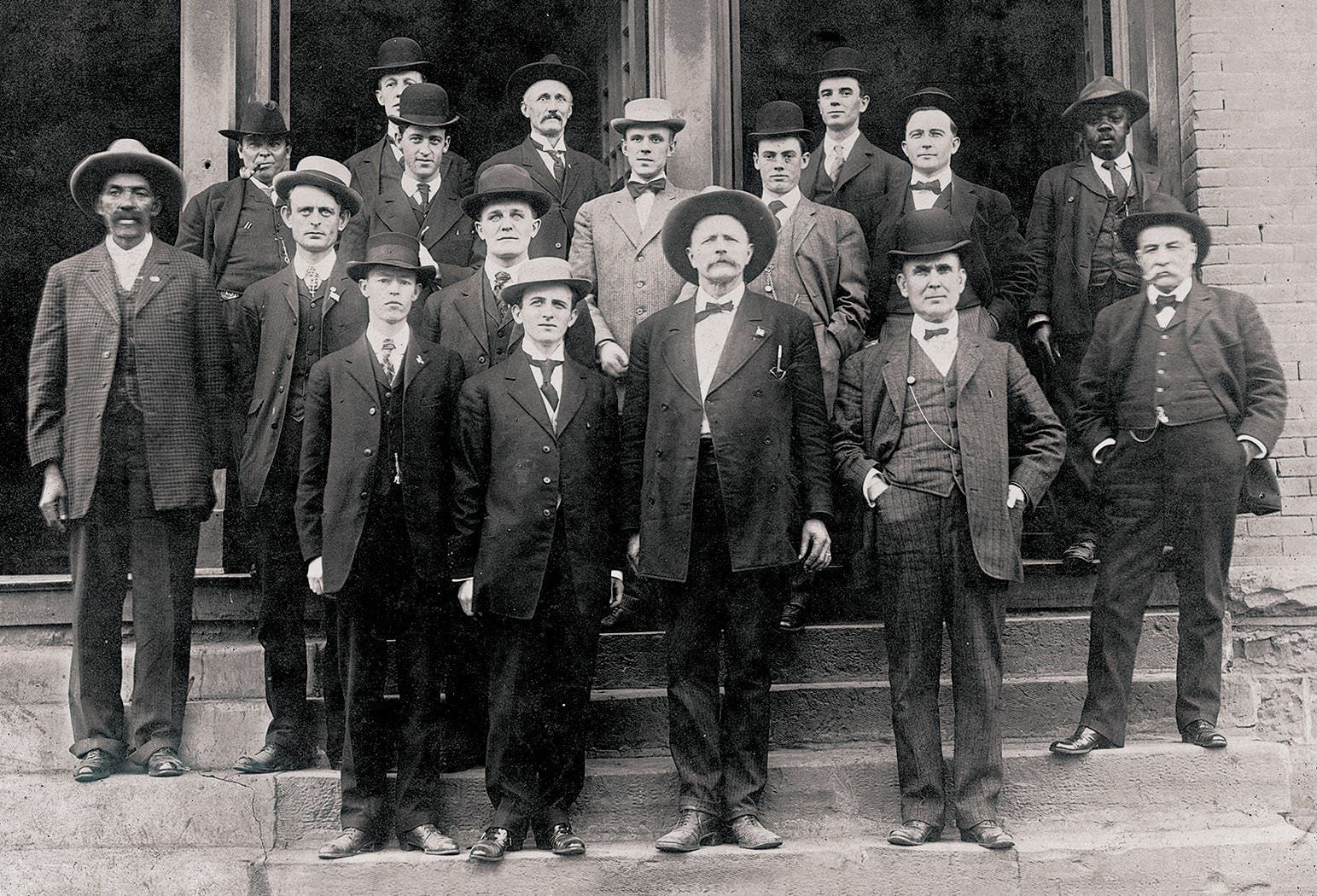 This happened during the Westward Expansion when settlers followed routes such as the Oregon Trail, which took them through the wilds of what was then known as Indian Territory, which had become a lawless haven for outlaws looking for a haven from the law. As a result, Reeves was never short of work.  Reeves was well-dressed, with a large hat and polished boots, and he cut a dashing figure on his white horse. Reeves was known for being a quick draw, and he carried two Colt revolvers with pistol grips facing out. He was also recognized for being a master of disguises, which he employed to aid in the capture of his targets.
Reeves was a federal peace officer in the Indian Territory for 32 years. He became one of Judge Parker's most trusted deputies during that time. Reeves caught some of the most dangerous criminals of the time. Even though his hat and belt were both shot off, he never got hurt. He often traveled with a Native American companion and had a long list of daring, dangerous, and spectacular captures throughout his career, including Bob Dozier, the Tom Story Gang, a Seminole outlaw named Greenleaf, and a Cherokee outlaw named Ned Christie.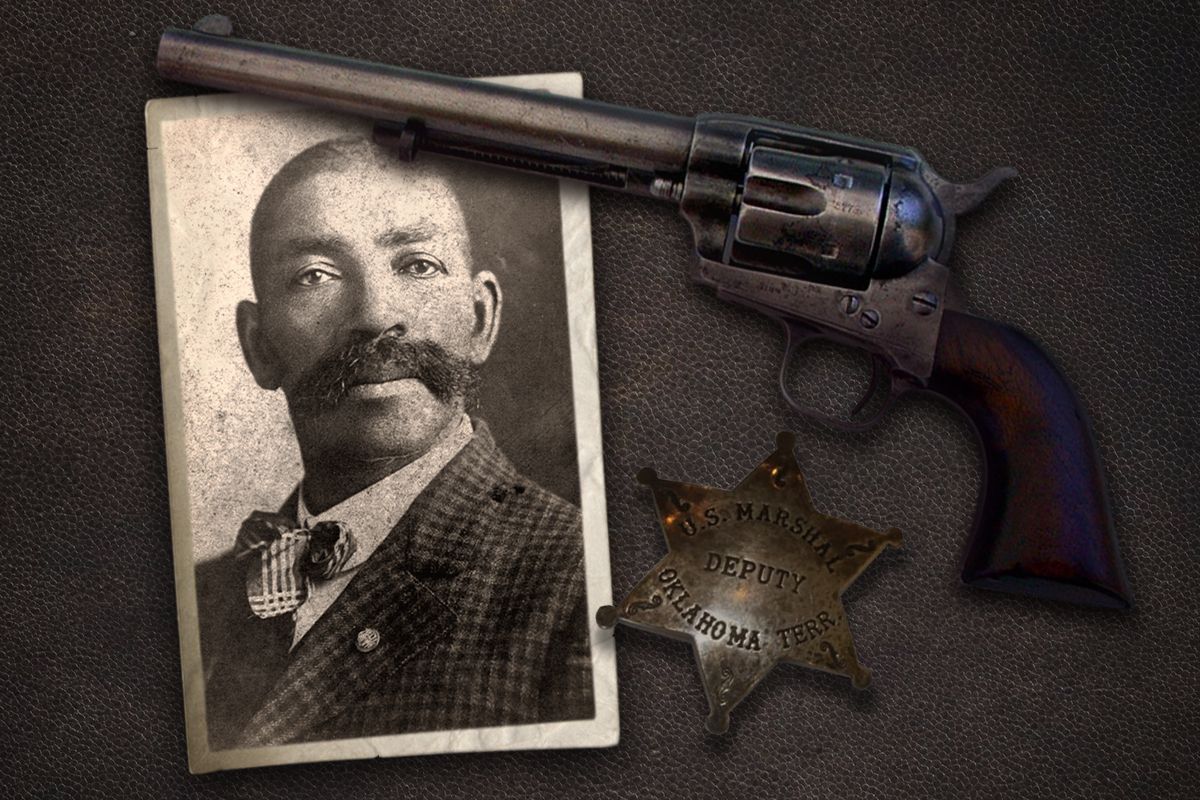 Even Reeves had to put his own son in jail for murder, and Benjamin "Bennie" Reeves was accused of killing his own wife in a jealous rage. Even though the event had upset and shaken Reeves very much, he insisted that it was his job to bring Bennie to justice. But Bennie was caught, put on trial, and found guilty. He did 11 years at Fort Leavenworth in Kansas before his sentence was changed. From what people say, he was a good citizen for the rest of his life. During his tenure, Reeves apprehended almost 3,000 criminals and shot and killed 14 men in the line of duty, always in self-defense. Reeves left his position as a federal marshal in 1907 and went to work as a police officer in Muskogee, Oklahoma.
He left the police force in 1909 and died of Bright's Disease in 1910.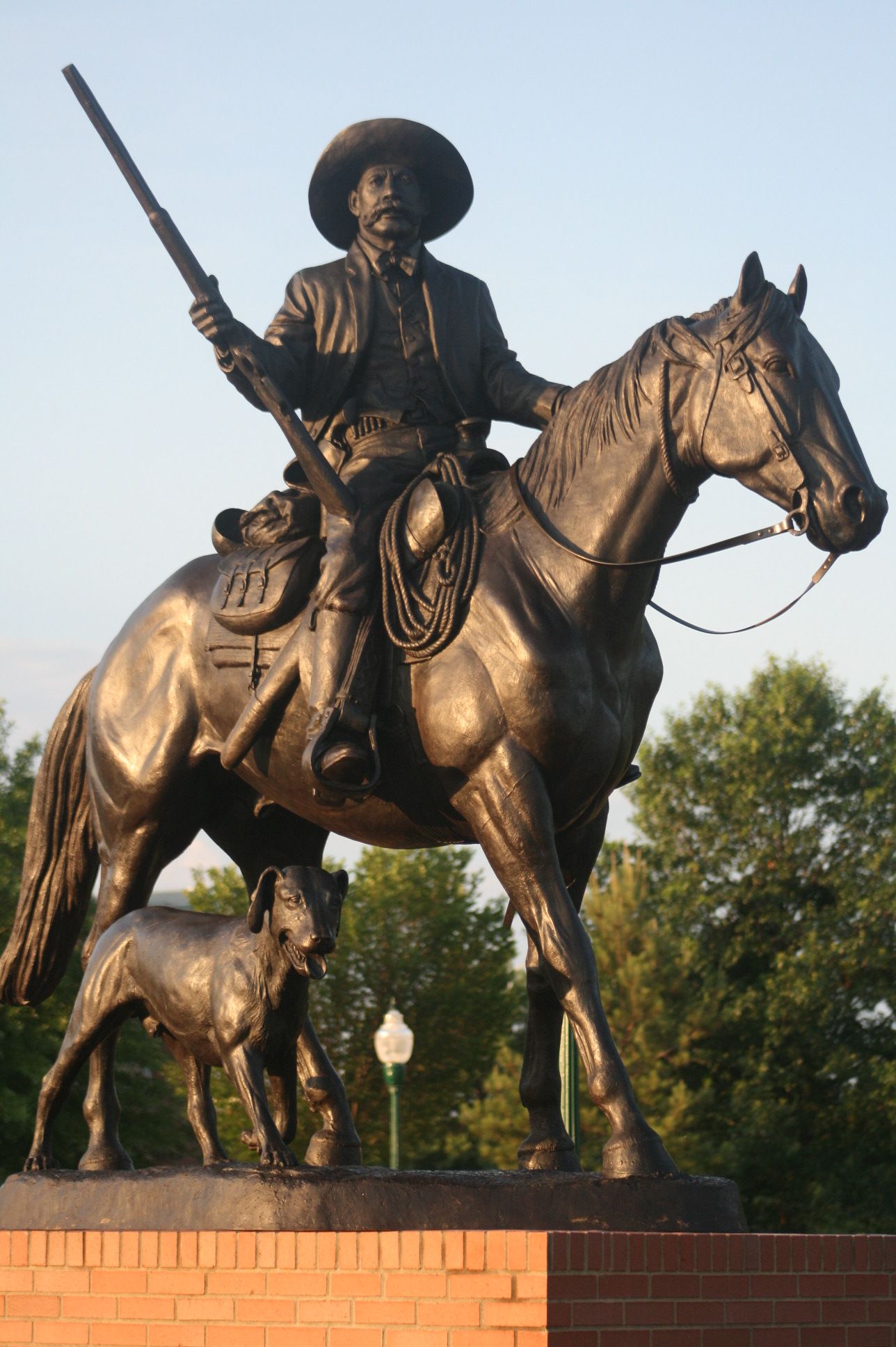 In May 2012, an Oklahoma sculptor Harold Holden constructed a bronze statue of Reeves in Pendergraft Park in Fort Smith, Arkansas. He was honored with the Texas Trail of Fame in 2013. The US-62 bridge, which connects Muskogee and Fort Gibson, Oklahoma, and spans the Arkansas River, was christened the Bass Reeves Memorial Bridge in 2011. Art Burton says Reeves inspired the Lone Ranger. Burton argues this claim based on the number of people Reeves apprehended without serious injury and the fact that many of them were detained at the Detroit House of Correction, where WXYZ played Lone Ranger radio plays. This is disputed.
"Lawmen: Bass Reeves" – Yellowstone Spinoff's Exciting First Look, Cast and Storyline