Is Joe Goldberg Based on a Real Serial Killer? – Throughout the Netflix thriller series "You," serial killer Joe Goldberg (Penn Badgley) falls in love with many women. Joe Goldberg is a fictional character, although he has many characteristics with some of the most horrible serial killers in history. And when he does, he does whatever it takes to make them happy, including eliminating impediments and individuals he perceives as a burden on their happiness. Although he initially looks to be on their side, by the end of the novel he has become their worst foe. Joe Goldberg begins the season yearning for love, but he always ends up causing havoc on the lives of the women and people he falls for. We have answer below if you want to know whether Joe Goldberg is based on a real-life serial killer.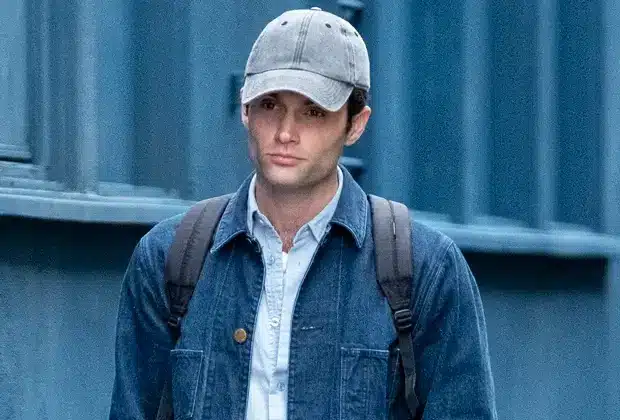 Is You's Joe Goldberg Based on a Real Life Serial Killer?
It is incorrect that an actual serial killer inspired Joe Goldberg. Caroline Kepnes created this character for her novel 'You,' which inspired this series. Goldberg has become one of the most notorious serial killers on television, although this was not Kepnes' objective when he created him. Caroline modeled him after a man who "feels he has incredibly bad luck" and whose "holier-than-thou" attitude justifies his murders. Caroline did not realize that Joe fit the characteristics of a serial killer until much later.
During a difficult period in her life, Caroline sought solace in a series of romantic comedies, which ultimately inspired the creation of her character Joe Goldberg (Penn Badgley). The male protagonist followed the female protagonist about obsessively enough to be classified as stalking in real life. Caroline is "One critic described the film as "taking the standard romantic hero and essentially stripping away the sheen and gloss and John Cusack with the boom box and pursuing it to its natural end." Showrunner Sera Gamble once stated, "Romantic comedies are stalker films if you remove the gooey music and replace it with a David Fincher theme."
Goldberg is intended to be lovable and charming to the novel's female target audience, per Kepnes. She utilized literary examples of serial killers and narcissists to illustrate this personality feature. Caroline has stated that 'American Psycho' by Bret Easton Ellis greatly influenced her work since, like in 'You,' the reader experiences the entire tale through the eyes of the protagonist, Patrick Bateman. Both of their talks contain a consistent theme. Arnold Friend from Joyce Carol Oates's Where Are You Going, Where Have You Been? and Hannibal Lecter from 'The Silence of the Lambs' inspired Joe Goldberg's character, according to Caroline Kepnes.
Caroline said that Joe Goldberg is a modern guy and emphasized the ease with which stalkers can discover and hunt down their victims through social media. The author intends readers to analyze the contradictory aspect of Joe's character, as he habitually gaslights the women he murders by acting like a pleasant person while harboring murderous inclinations.
As Caroline stated, "That was my whole drive for doing this. How did these men get through the day? How does it work in their head? I feel like our culture overall is very hard on women who love the wrong men, but strangely not as hard on the men for being wrong. I think it's because the assumption is that he's a monster, and you should have gotten away."
Even if Joe was not modeled on a real-life serial killer, the novel accurately depicts the dangers of modern life and the relative ease with which Joe and other criminals can get away with murder.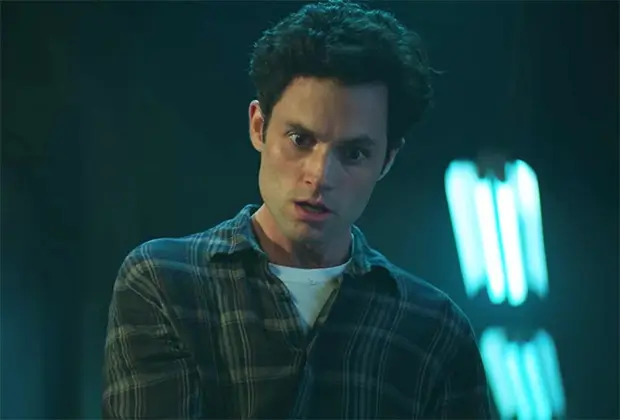 What Kind of Serial Killer is Joe Goldberg?
Joseph commits homicides from numerous cultures. His determination to conceal his murders and his ability to pass himself off as a normal member of society is hallmarks of a serial murderer. In the first season of You, after murdering Beck's friends, he is seen cleaning up the crime scene.
Joe murders individuals on purpose, and while monitoring them, he devises a technique for doing so. He is charming, kidnaps people, and appears to be a normal guy at first glance.
Joe is not always the most organized person; he does not always plan out all of the steps necessary to cover up his murders in advance. Additionally, he retains evidence from his victims as "trophies" in the event that the law ever catches up with him. Remember when he visited Peach and left a jug of his urine on her doorstep?
You can watch "You" season 4 episodes on Netflix.
Read Also: What Happened to Joe Goldberg's Mother Sandy in You [Netflix], Explained!