Chicago, the first feature picture from a seasoned stage director and choreographer Rob Marshall, debuted in theaters on December 27th, 2002. The focus of Chicago is on Roxie Hart and Velma Kelly, two killers who are imprisoned beside one another in 1920s Chicago while awaiting trial. A housewife named Roxie and a vaudevillian named Velma compete for the renown that will spare them from the hangman's noose. Billy Flynn, a showy lawyer who has never lost a case, promises to help them.  Renée Zellweger (Roxie), Catherine Zeta-Jones (Velma), Richard Gere, Queen Latifah, John C. Reilly, Christine Baranski, Taye Diggs, and Lucy Liu were among the actors who appeared in the film. The film broke box office records and won the best picture for the first time in more than 30 years.
The most radical element in this film is the story, which follows the thrilling up-and-down fame rollercoaster of two cold-blooded assassins. The script is incisive and funny, Catherine Zeta-Jones, Renee Zellweger, and Richard Gere give fantastic performances, and there are fantastic song and dance numbers. Astonishing detail brings 1920s Chicago to life.  Does Chicago (2002) Refer to Real Events? As a result, audiences must be interested in finding out whether the film is based on real-life events. Here is what (tvacute.com)we know about the inspiration for "Chicago (2002)" in case you were wondering the same thing.
Is Chicago (2002) based on True Story?
Yes, Chicago (2002) was inspired by true events. Even though Chicago is a work of fiction, it was based on real crimes that happened a lot in Chicago in the 1920s. Whereas the play and musical include a lot of truth, not every detail exactly corresponds to what actually happened during the trials. The 1975 musical of the same name, which was also adapted from a 1926 play, served as the inspiration for the movie.  Maurine Dallas Watkins' play Chicago replicated Annan and Gaertner's lives in 1926. Hollywood made a 1927 film starring Phyllis Haver, Julia Faye, and Robert Edeson as Roxie Hart, Velma Kelly, and Billy Flynn after Watkins' play's success. Bob Fosse adapted the extraordinary incident into a Broadway musical over 50 years later. Rob Marshall's 2002 feature debut recreated Fosse's legendary musical again. Chicago earned $300 million worldwide and six Academy Awards, including Best Picture.
True Story of  Beulah Annan, and Belva Gaertner  Story
The modern Wild West was Chicago in 1924. Ironically, Prohibition increased crime and bootlegging, gambling, and prostitution-based underground economies. Chicago's Roxie and Velma, Beulah Annan, and Belva Gaertner, were caught up in this illegal enterprise. On April 3, 1924, Kentucky 24-year-old Annan shot and murdered Harry Kalstedt. In Annan's apartment in the early morning, the drunken lovers argued. Annan said Kalstedt went into the bedroom and grabbed a gun on the bed, forcing her to shoot him first. She later said she danced and listened to music while the hapless man gasped his last breaths on the floor.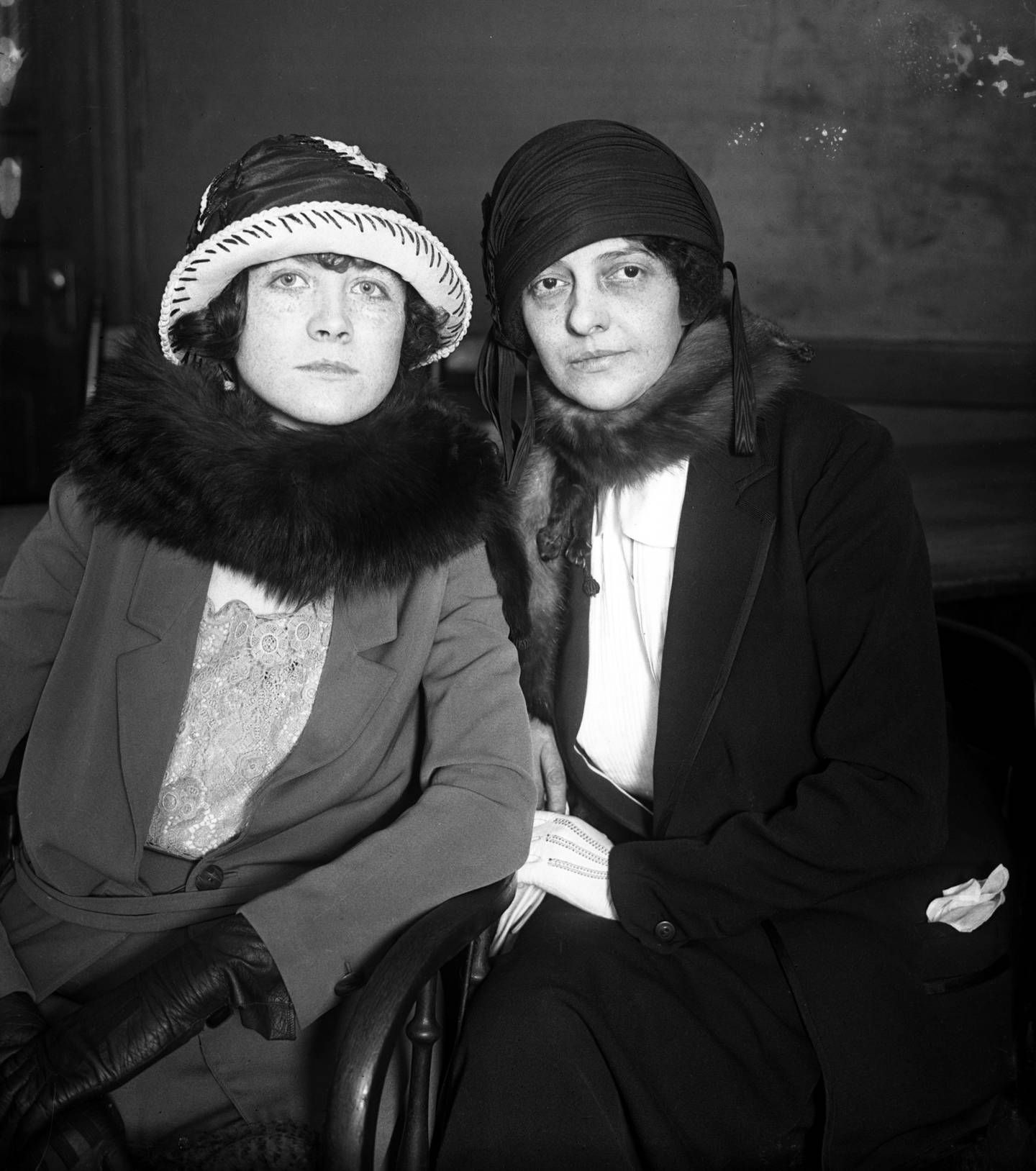 On March 12, 1924, Belva Gaertner, a 29-year-old married woman having an affair with Walter Law, found his death in her automobile. Police found Gaertner inebriated in her flat and bloody garments on the floor. Gaertner admitted to being with Law that night but said he was inebriated and had no memory of what happened. Gaertner was indicted and detained on Murderess Row in Cook County Jail after questioning by Law's relatives. Beulah Annan joined her later.
Future dramatist Maurine Dallas Watkins covered these horrific crimes. When she interviewed the alleged murderers and covered their trials for the Chicago Tribune, she saw the cynical and sleazy side of reporting and the judicial process. Watkins was surprised by how Annan and Gaertner had captivated the press and public, both of whom looked more interested in profit and entertainment than justice. Annan was soon called "the prettiest murderess" and Gaertner "the most fashionable woman" on Murderess Row.
Both women enjoyed the spotlight, dominating Chicago's daily newspapers and gaining fans. Annan and Gaertner often received flowers, steak dinners, and marriage offers. Meanwhile, more women accused of crimes entered the Cook County Jail. The media was reinforcing the promise of stardom by dramatic, criminal acts, and a social infection seemed to be developing among desperate women.
Annan and Gaertner gave press remarks that boosted their popularity in Chicago. "No woman can love a man enough to kill him," Gaertner told Watkins. While in jail, Annan quickly courted the press and public. "At every opportunity, she posed for the news photographers," Douglas Perry wrote about Annan in 2011's The Girls of Murder City. To emphasize her frailty, she rubbed her lips and pulled her shoulders in. The tiny straight nose, high cheekbones, and stunning red hair that rolled down her head like prairie fire were enticing. Both women realized they had spectators eating out of their hands.
What Happened to Beulah Annan?
The public's view of the two ladies was completely altered by the time they were tried. In addition, Illinois would not allow women to serve on juries for another seven years, thus it was possible that the all-male juries that decided Annan and Gaertner's fates had been influenced by the media circus. Beulah Annan was cleared of murder in May, two months after her arrest. Belva Gaertner was likewise acquitted the next month.
Annan and Gaertner returned to their quiet lives after their acquittal. She died of TB two years after divorcing her miserable husband in 1926. Her age was barely 28.
What Happened to Belva Gaertner ?
Belva remarried her ex-husband and legal financier, William Gaertner, in 1925 but divorced him the following year, alleging abuse. After William Gaertner passed away in Wilmette, Illinois, on December 2, 1948, Belva relocated to Pasadena, California, where she shared a home with her sister Ethel Kraushaar. At the age of 80, she passed away naturally on May 14, 1965.