House of the Dragon episode 6 picks up ten years after House of the Dragon episode 5, many significant characters are recast as adults and a number of new and significant characters make their appearances. Ser Qarl Correy, Laenor Velaryon's new lover is one such new character introduced in HOTD episode 6. Qarl Correy will have a brief but significant impact on the narrative.
Ser Qarl Correy served as a household knight for House Velaryon. Despite his modest origins, Qarl was rumoured to have been Ser Laenor Velaryon's lover. Laenor had always chosen the handsome knights of his family, whom he had probably taken for lovers. The first noteworthy knight was Ser Joffrey Lonmouth, after whom Laenor's third child, Prince Joffrey Velaryon, was named. When Ser Joffrey passed away, Laenor (John MacMillan) adopted Ser Qarl Correy as her new favourite.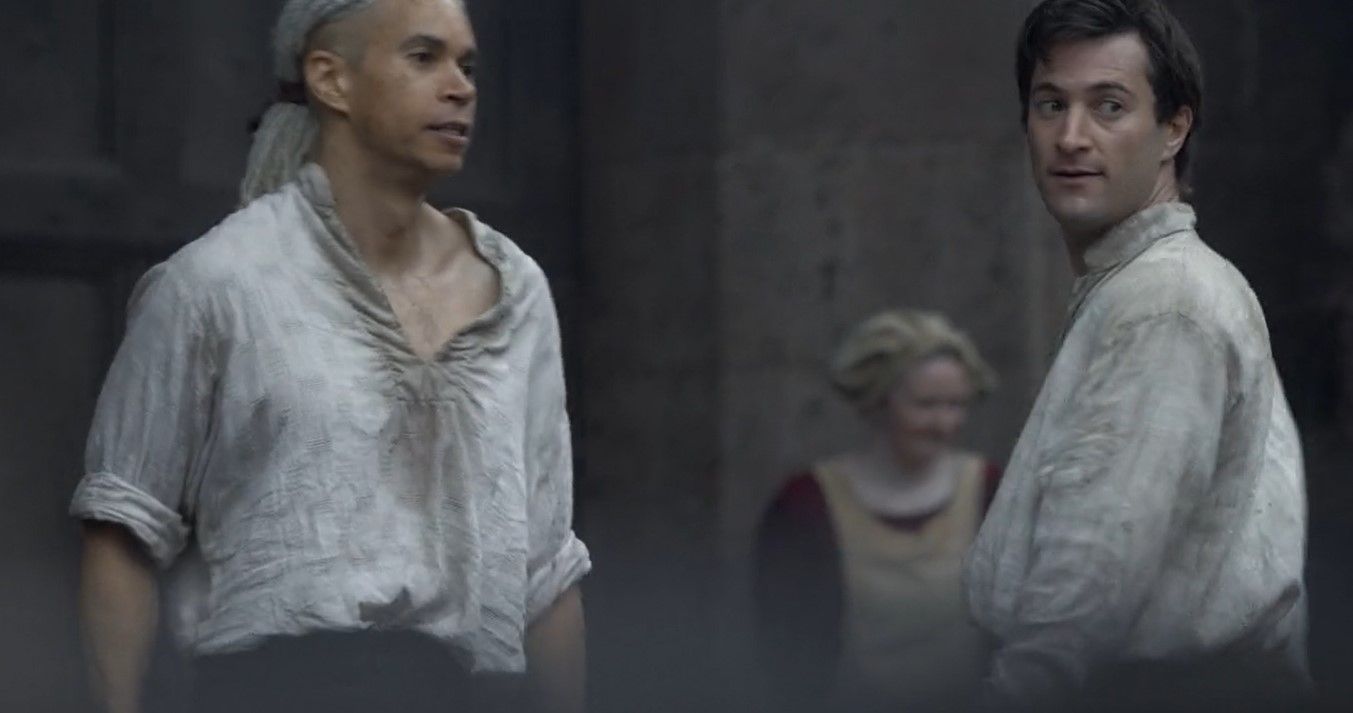 Qarl Correy has run into Laenor Velaryon at Driftmark, where his new fiance was a household knight. Qarl may have formed some significant ties to Daemon while fighting in the Stepstones, as Laenor says in House of the Dragon episode 6 that he has been away engaged in combat. The significance of Qarl  in House of the Dragon goes beyond the fact that he is Laenor Velaryon's new love interest; rather, the fact that the Velaryon/Targaryen family brought him to Dragonstone suggests that he will play a significant role in the events leading up to the Dance of the Dragons.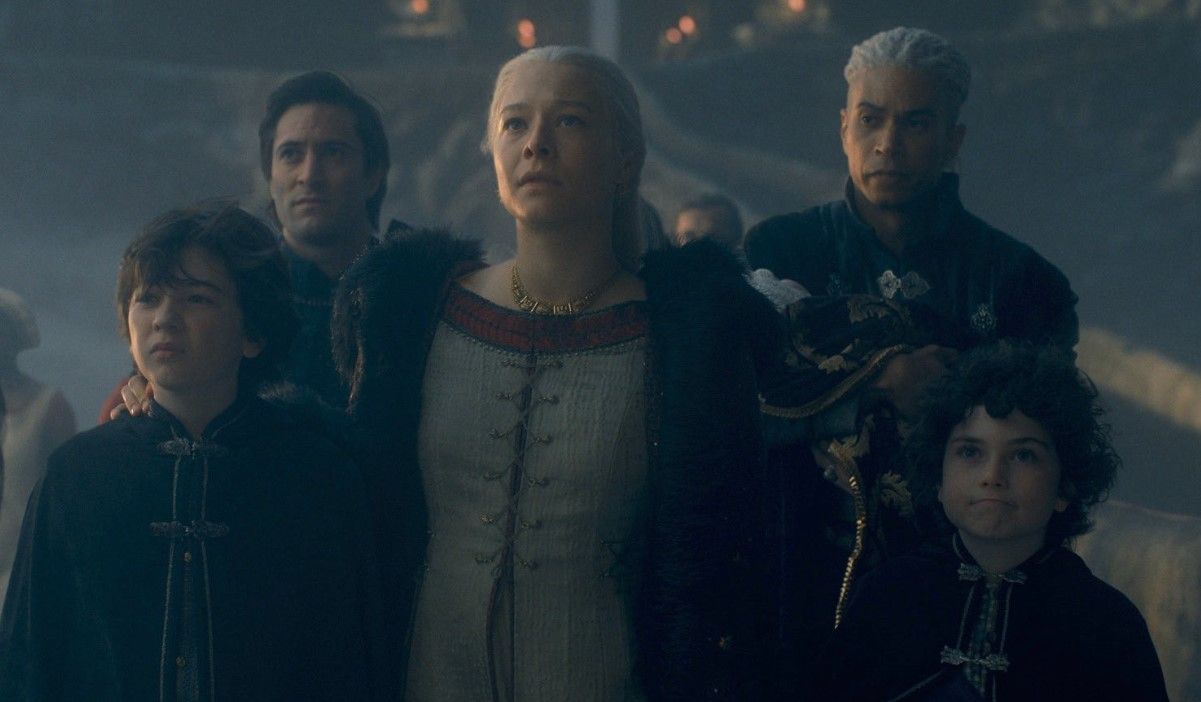 In the concluding scene of House of the Dragon episode 6, when Rhaenyra (Emma D'Arcy) gathers her family at Dragonstone, she instructs Laenor to bring Qarl since they'll need "every blade they can summon." The main reason Rhaenyra invited Qarl was to appease Laenor, although her spouse suffers much as a result of his close proximity. Qarl Correy and Laenor Velaryon will have a deadly duel soon after leaving King's Landing. The rumors say that Qarl was envious because Laenor had developed a romantic interest in a new man or that Daemon Targaryen hired Qarl to assassinate Laenor, however, Fire & Blood does not explicitly state why their argument started. The dragon-rider Laenor Velaryon will always be effectively killed by Qarl, which is unfortunate for the heir to Driftmark. After the murder, Qarl flees and is never heard from again, with rumours that a ship was offshore waiting for him.
Does Laenor's Death Have a Daemon Connection?
There are several rumours concerning the events surrounding the Dance of the Dragons, with Laenor Velaryon's death the topic of one particularly gruesome notion.There was no evidence Daemon (Matt Smith) hired the knight to assassinate his cousin because he was aware of Qarl and Laenor's romance. Since the Prince doesn't mind committing crimes for himself, killing Laenor to get Rhaenyra makes perfect sense. Daemon can marry Rhaenyra after Laena Velaryon's demise in House of the Dragon episode 6. Daemon could hire Qarl Correy to kill Rhaenyra's spouse since their marriage prevented them from living together. The idea also implies that Daemon cut Qarl's throat to hide the truth, which adds some doubt.
Who Plays The Role Of Qarl Correy?
Many people have fallen in love with Correy's persona. He has dazzled spectators with his stunning appearance and commanding demeanour, and he is swiftly emerging as one of the show's fan favourites. Arty Froushan plays Qarl Correy, a Household Knight working for House Velaryon during High Tide in House Of The Dragon.
Arty Froushan, a British actor, plays the part of Qarl Correy. He has, however, been on other shows throughout his career. In both seasons of Amazon's fantasy drama "Carnival Row," Arty co-stars with Orlando Bloom and Cara Delevigne as "Jonah." Strikeback on Sky One and Knightfall on the History Channel are just a couple of the other shows in which they have appeared. He performed in Sonia Friedman's critically acclaimed production of Tom Stoppard's award-winning new play "Leopoldstadt," which had a three-month run at the Wyndham Theatre in August 2021. A wealthy Jewish family is followed through the Nazi takeover and the Holocaust in this drama set in wartime Vienna. The play won the Olivier Award for "Best New Play" in 2020.
Get the most recent international entertainment news. Stay up to date on all the most recent headlines and news from the entertainment industry by tuning in today. NOTE: The purpose of this website (tvacute.com) is to enlighten visitors about popular films and television programs from around the globe.