Based on George R.R. Martin's 2018 graphic novel "Fire & Blood," HBO's "House of the Dragon" depicts the bloody struggle for power between the Greens and the Blacks. The two ladies at the core of the battle are Alicent Hightower and Rhaenyra Targaryen, who were formerly close friends but are now sworn foes. Rhaenyra's father, King Viserys I Targaryen, marries Alicent after Rhaenyra's mother passes away. When Alicent gives birth to a son, things grow more problematic for Rhaenyra. But it isn't until he passes away that things soon turn into a conflict. The Black Queen, the Season 1 finale of House of the Dragon, signals the end of the prologue and the beginning of the civil war (tvacute.com) Here is what is known about what happens to Lucerys aka Luke. Is he dead? Who killed Luke?
Who is Cregan Stark
In House Of The Dragon Finale: What Queen Alicent Gives Otto Hightower & What It Means To Rhaenyra
House Of The Dragon: What Happened To Jacaerys Velaryon? Is he alive? Jace's Fate 
What happened to Lucerys?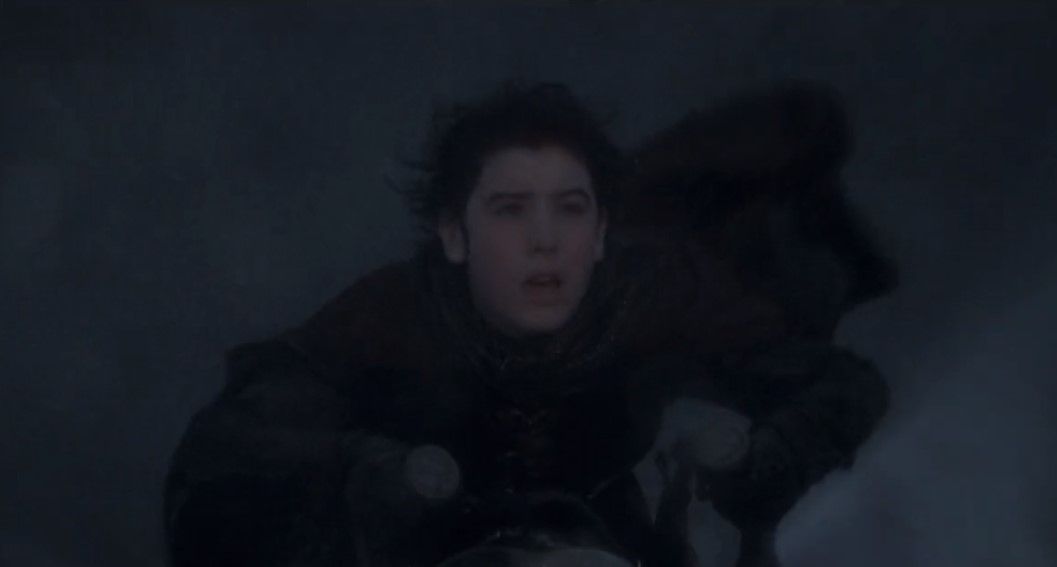 In the House of the Dragon finale, Rhaenyra overhears Luke complaining about how he is not a suitable heir to the Driftmark estate. She comforts him by pointing out that she wasn't ready when she proclaimed the successor to the throne when she was the same age as he is now: "I had to earn my inheritance." He responds that he is not "perfect" like her. She gives him a head kiss and assures him that she will prepare him in the same manner as her father did for her.  The queen demands that her sons promise they are just going as messengers and not as soldiers. They share a sweet moment with her before they depart. When Luke gets at Storm's End, it's stormy, so he's surprised to see another dragon hanging out outside. He discovers once inside that Aemond had already arrived and was waiting for Luke to deliver the news from Rhaenyra alongside Lord Borros Baratheon. Luke didn't bring anything, which infuriates Baratheon; at least Aemond had a marriage pact. Luke turns to leave feeling defeated. then demands that the kid amputate one of his own eyes as payment for what the lad did to Aemond many years earlier. When Aemond tears off his eyepatch, we can see that he has crammed a huge sapphire into the socket. Also? He's really furious. Lord Borros commands them to go splatter each other's blood somewhere else as he pursues Luke.
Who killed Luke and his dragon Arrax in House of the Dragon?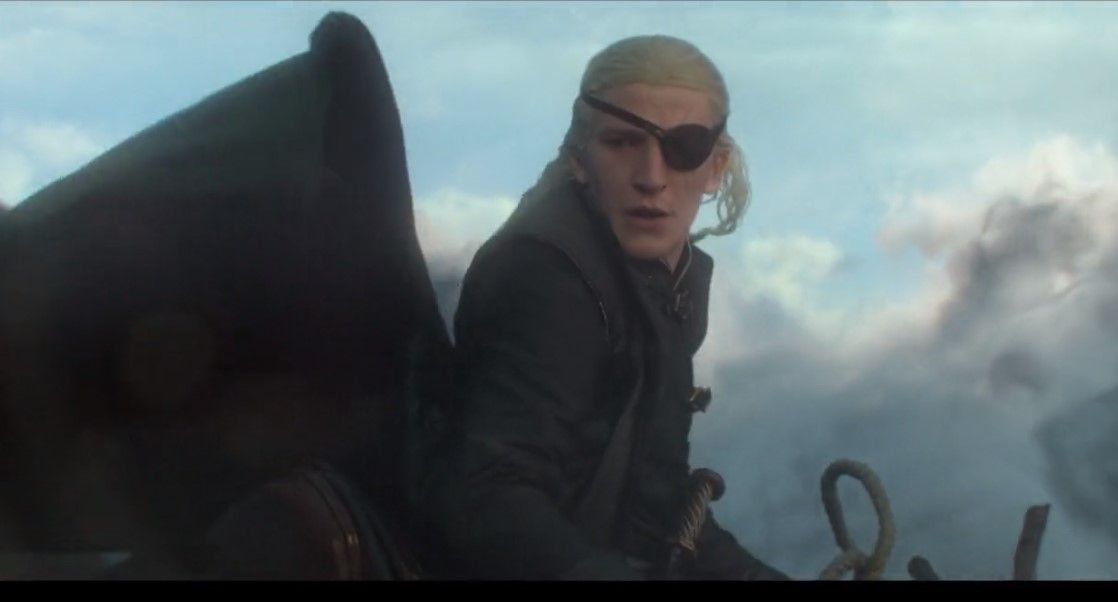 One of the major subplots in House of the Dragon season 1's second half has been the rivalry between Aemond and Lucerys, which began with Luke slicing out Aemond's eye and continued with the latter's toast to the "Strong guys." The conclusion, however, goes much farther when they reassemble at Storm's End and exchange appeals for Borros Baratheon's assistance. Aemond sees an opportunity for retaliation and seizes it—and then some—even if no blood can be shed inside his walls.
With the threat of "an eye for an eye," Aemond and Vhagar pursue Lucerys and Arrax. However, neither Aemond nor Lucerys are skilled Dragonriders, and they struggle to maintain control while fighting. That is especially true for Aemond, who is seeking to control the largest, ugliest beast in Westeros but failing miserably. Vhagar understandably (but brutally) responds after Arrax is forced to breathe fire in response to an older dragon that is so much bigger and crueler; there is no room for a reason at that moment. Lucerys is completely swallowed by Vhagar despite Aemond's attempts to restrain her, sending Arrax's remains cascading into the ocean, and altering House of the Dragon forever. It also emphasizes dragons' otherworldly power and how their usage harms everyone.
How in the book "Fire & Blood," Aemond kills Lucerys
Although Aemond and Vhagar kill Lucerys and Arrax in much the same way they do in the book, there is one significant distinction between the two: the programme portrays the killing as an accident, but the book does not. Aemond clearly intended to kill Luke in Fire & Blood, despite the fact that it is based on historical accounts. Furious at both the memory of what happened and the taunts of Borros' daughters at Storm's End after Luke has left (which the show omits), he flies after Luke in a rage and exacts his revenge, appearing fully conscious and in control of his actions. After a few brief bursts of blame, the war is claimed to be ended and Arrax to fall from the skies. It is consistent with Aemond's portrayal as a ruthless individual who will kill without second thought. There are various theories regarding what happens to Lucerys' body, including the possibility that Vhagar eats it or that it washes up on the coast with both of his eyes removed. House of the Dragon provides a conclusive response to this question.
Why did Was Lucerys's Death consider An Accident In HOTD?
A big modification to the book is having Aemond accidentally kill Luke, which begs the question of why this was done. It's an interesting distinction that accords with much of House of the Dragon's plot: Aemond is one of the important characters who has been portrayed in a more sympathetic light, along with Rhaenyra Targaryen and Alicent Hightower (especially when they were younger). The lead-up to him losing an eye had showed him to be the gentler of Alicent's sons, despite the fact that he tormented his nephews and was well on the way to becoming Daemon 2.0. Because he had his dragon and, despite his warrior persona, he still wouldn't want to harm his family, especially a 14-year-old nephew, he downplayed thoughts of retaliation even after being stabbed.
Additionally, it helps to maintain equilibrium in the conflict between greens and blacks. Although Rhaenyra is the main character of House of the Dragon and is generally sympathetic, her side has been painted as the "good" team in the developing conflict (whether it be because her children are sweeter or because Harwin Strong is as attractive as his hair), leaving little room for the reader to choose who to support. However, the greyness of this planet is part of its allure; if Aemond killed Lucerys on purpose, the greens would become even more repulsive (a high bar when they have Otto Hightower, Larys Strong, and Criston Cole). Even if it is still a terrible thing to do, it makes his persona and the Greens faction seem more complex and nuanced.