Even though the Wildcats are spending the summer at Camp Shallow Lake, turmoil soon engulfs them. Ricky (Joshua Bassett ) and Lily's romance is ended by a shocking revelation. Nini decides on her future in the meantime. A few of East High's best, including the newlyweds E.J. and Gina, as well as Ashlyn, Kourtney, and Carlos, are sent to theatre camp where the celebrity Mr. Corbin Bleu is scheduled to direct the production of Frozen in the third season premiere of High School Musical: The Musical: The Series. Here is the full recap of High School Musical: The Musical: The Series Season 3 Episode 1 Recap; Let's dive into
High School Musical: The Musical: The Series Season 3 Episode 1 Recap
Season 3 of High School Musical: The Musical: The Series shifts gears and goes to summer camp. Carlos, Ashlyn, and Kourtney are picked up by EJ to travel to Camp Shallow Lake by car. Only EJ, Kourtney, Ashlyn, Carlos, and Gina will be attending camp. Nini is with her mothers, Big Red has to go to work. While Seb is at the farm working. Ricky is with Lily. Everyone is excited about camp primarily because of a mysterious celebrity paying a surprise visit. Before they leave, EJ gives Gina a tender kiss as she joins the campers. Gina and EJ are still together. All we really want is content, Gina. Before they get to camp, which EJ refers to as his "second home," the group sings "What Time Is It" from High School Musical 2.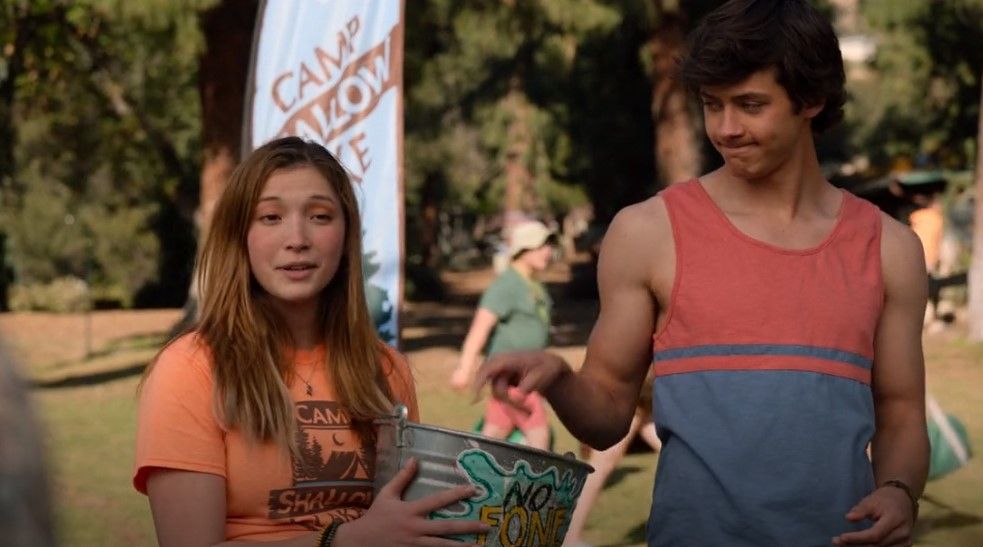 When everyone arrives, Maddox, one of the camp staff at Shallow Lake, is required to take their phones. Sasha, Kourtney's phone, won't be going anywhere for two weeks. Let's see what mischief these young people get up to when forced to live like the Parent Trap for two weeks. Ricky accompanies Lily and her family to Jackson Hole in the meanwhile. it is clear that Ricky is uneasy with her.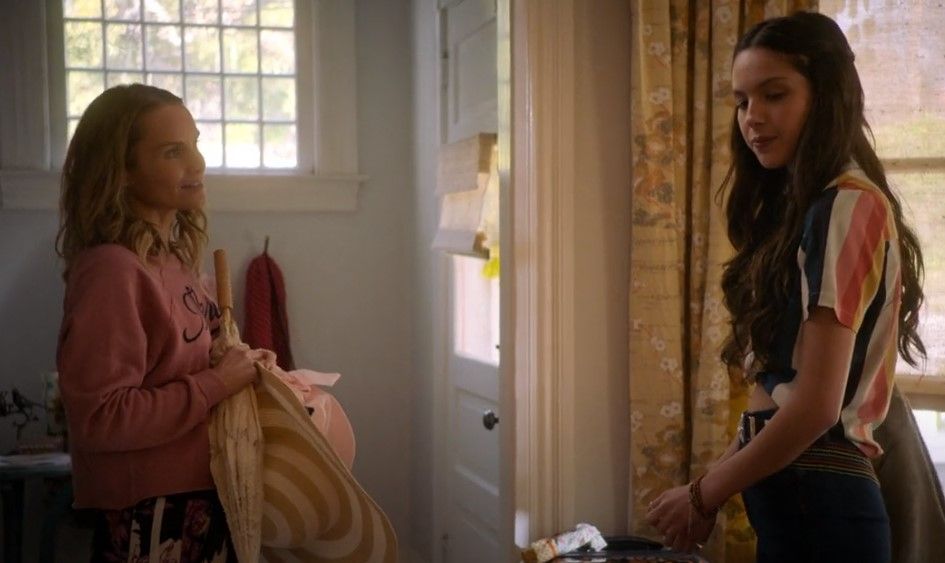 Nini visits Miss Jenn. She's supposed to visit her birthplace in Southern California with her moms. Nini hesitates. She's trying to write new music but hasn't finished yet. Additionally, she misses camp, which has played a significant role in her life. She is unsure of her choice and believes moving to California would be disruptive for her. Miss Jenn advises Nini before she leaves. Gina is ecstatic about her "summer of firsts" in every way. She is attending her first camp, has her first boyfriend, and is now vying for the main role in a musical for the first time. She is content with EJ.
Together with Maddox, Ashlyn, Kourtney, and Gina are sharing a room. Actually, Ashlyn has never visited Camp Shallow Lake before. She has been larping in Minnesota for the past six summers. Ricky and Lily's situation changes just as they prepare to leave. Ricky runs into her closet door as he searches for his keys. He drops his Beast harness to the ground. Lily is there. he is unsure about Lily so he flees.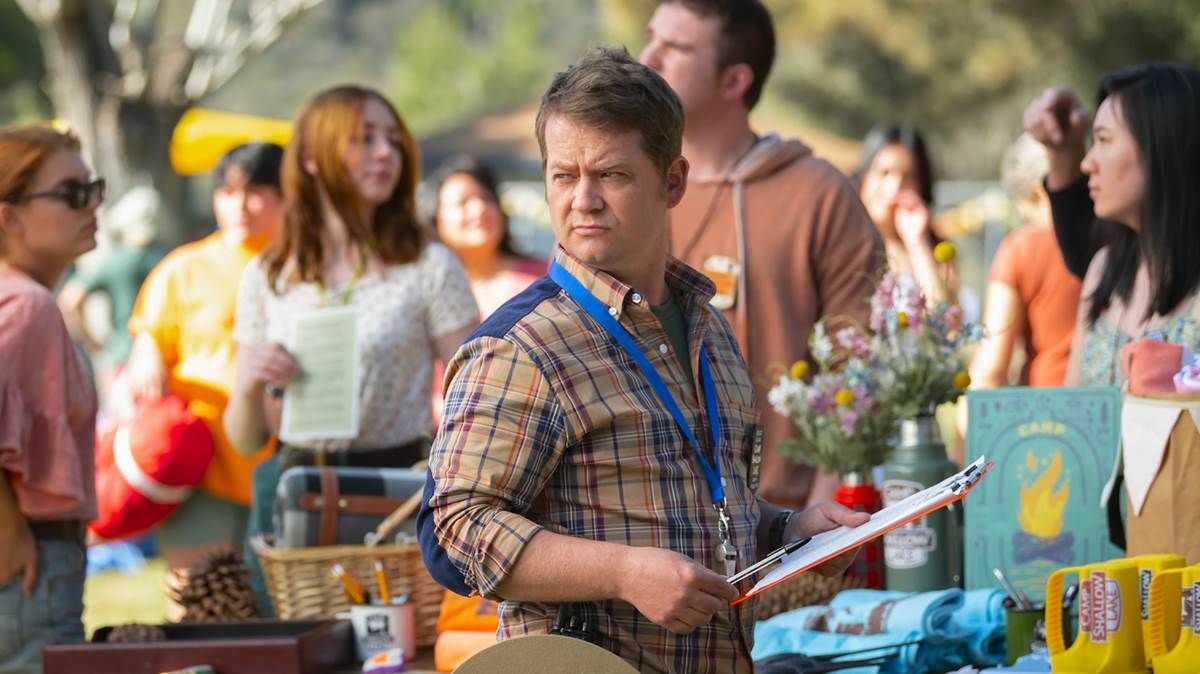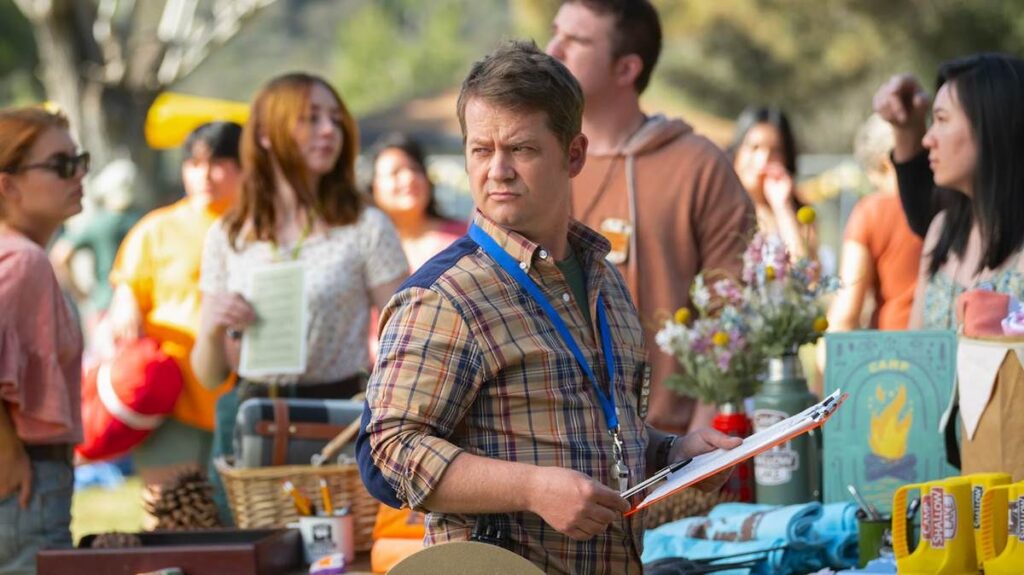 Particularly after the arrival of Jet, the new camper, Carlos isn't quite delighted with the living arrangements. After the arrival, it's time for the celebrity reveal. Maddow's vocals impress the crowd. This season's auditions will feature her. Dewey Wood (Jason Earles), a counselor at Camp Shallow Lake. Corbin Bleu will reveal that Camp Shallow Lake has been chosen for a unique chance.
Carlos, Ashlyn, Kourtney, and the rest of the group go crazy over Corbin. Corbin declares that the first camp to screen the Frozen musical will be Camp Shallow Lake! The look on Carlos' face when he hears this news is amazing. A documentary will also have its world debut on Disney+. The gang already made an attempt to identify the hidden star. Oprah and Greta Gerwig were only two of the names mentioned. Carlos, who is crying, remarks on Corbin's revelation.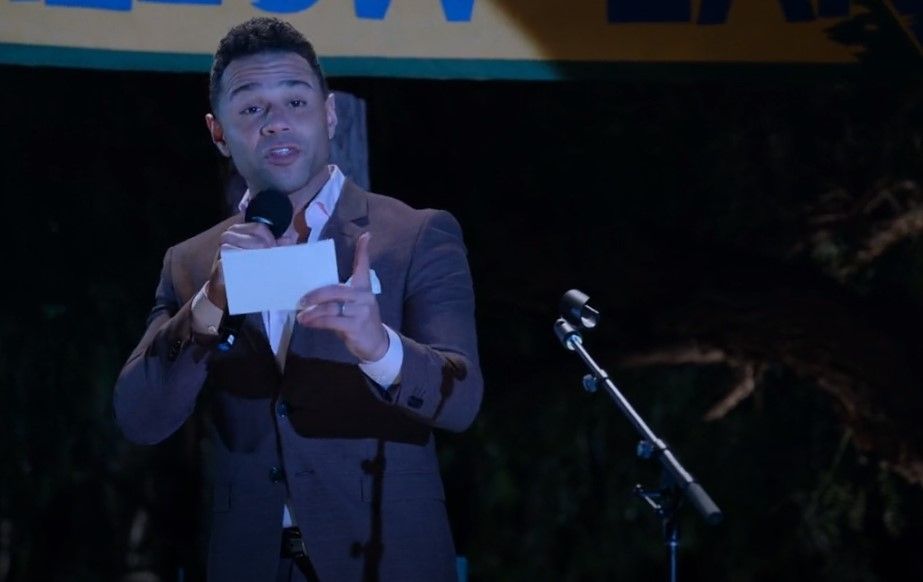 Dewey believed Corbin would be in charge of the production. Corbin clarifies that he is only helming, hosting, and producing the program. The Corbin Bleu lacks the time necessary to stage a camp musical. After Corbin has left, EJ is still in the area. EJ is appointed by Dewey as the new Frozen director. Gina is forced to listen to EJ's explanation of the circumstances. Ricky steps in between EJ and Gina at this precise time, as if he heard them from afar. He asks, "Excuse me, do you have room for one more? Gina and EJ exchange glances. They did not anticipate this.