The paranormal comedy, adapted from a British series of the same name, dominated CBS's primetime schedule in its first season. The third season of Ghosts has been officially confirmed. The movie Ghosts depicts the tale of a group of ghosts who perished at various points in history and were later bonded together in one house. Their "lives" are changed after years of aimless coexistence when a girl from the 21st century moves into the home and gains the ability to see and communicate with them. For fans of the paranormal comedy Ghosts, the show's best moments occur when ghosts from different time periods meet and learn about the evolution of human conduct.  Now, What will happen next? After viewing the ghostly episode, are you curious about the premiere date of the next regular season episode of Ghosts on CBS? If you're looking for spoilers for Ghosts Season 2 Episode 14, you've found the right place: www.tvacute.com.
[CBS] Ghosts Season 2 Episode 15- A Date to Remember – Thorfinn's First Date
Ghosts Season 2 Episode 14 Recap
Ghosts Season 2 Episode 11 Recap
[CBS] Ghosts Season 2 Episodes 9 and 10 Recap: Christmas Spirit Liplock [Ending]
Ghosts Season 2 Episode 14: What to Expect?
"Trevor's Body"  is the title of the upcoming episode. According to the synopsis, Ghosts Season 2.14; "Trevor receives disturbing news about his parents."When Trevor's body is found in the lake, the Lefkowitzes travel to Woodstone Mansion to pay their respects. When Trevor finds out that they are officially divorced, he pushes Sam (Rose McIver) to arrange a memorial event in the form of a "parent trap" in the hopes that it will bring them back together. So Who plays the role of his parents? when Trevor Lefkowitz's (Asher Grodman) body is recovered from the lake. Trevor's crush has come to the estate to attend his memorial following the discovery of his remains.
Ghosts Season 2 Episode 14 Guest Cast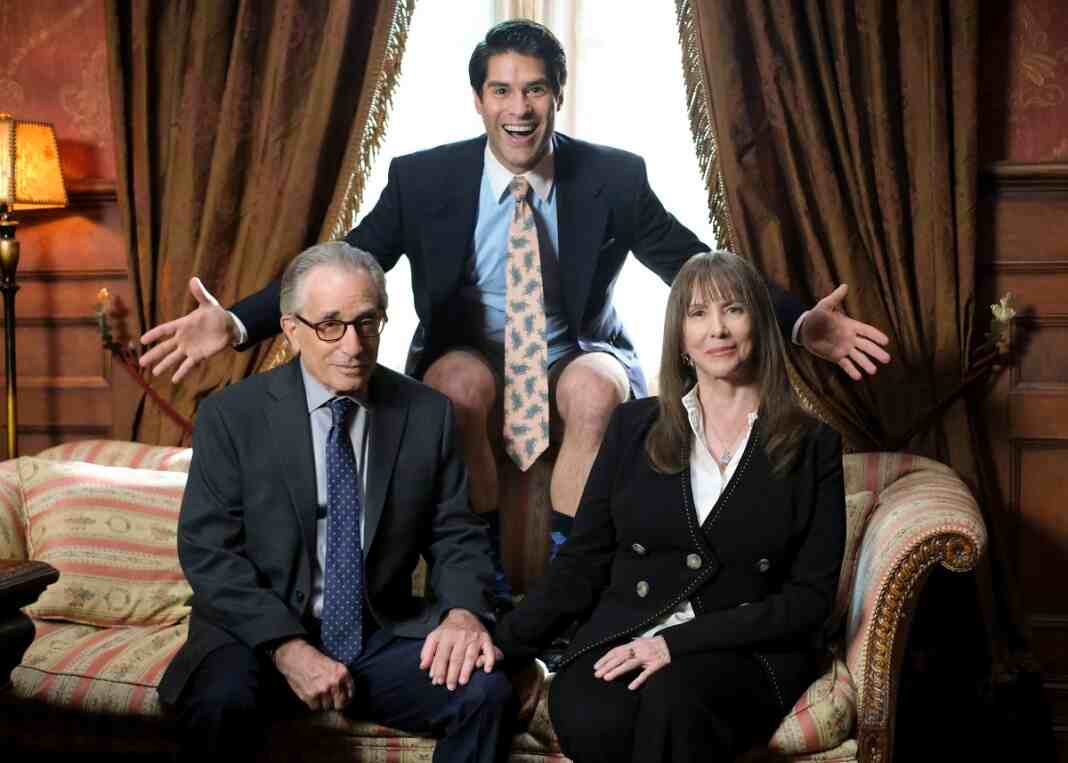 In a natural progression, Laraine Newman as Esther and Chip Zien as Lenny, two of the founding cast members of Saturday Night Live, played his parents. Nonetheless, there's also Tara Reid, making a sly cameo in which she parodies her own cult fame as Trevor's celebrity crush when he was alive in the 1990s.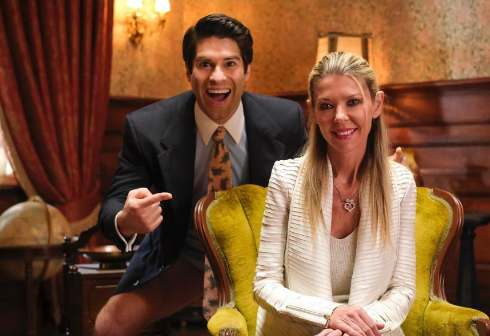 The rest of the synopsis says "Isaac and Nigel's relationship hits a roadblock". Isaac (Brandon Scott Jones), upon learning that his redcoat boyfriend may have strayed when they were "on a respite," goes all Rachel on Nigel (John Hartman) somewhere on the estate grounds. And in the other scene that We have been anticipating for a very long time, Jay (Utkarsh Ambudkar), at long last, addresses the extended pauses that he is forced to sit through whenever Sam (Rose McIver) becomes involved in lengthy conversations with ghosts.   If you're interested in learning more, we've included the complete plot summary and promo for Ghosts season 2 episode 14 below.
CBS's Ghosts Season 2 Episode 14 Release Date and Time
The new Series Ghosts  Season 2 Episode 14 will air on February 9, 2023 (8:31-9:01 PM, ET/PT). "Ghosts" premieres on CBS on Thursday. Each episode will premiere on Paramount+ on Thursday.   (at 8 pm on NewsChannel5.) the same day it airs on CBS. The CBS All Access app has been renamed Paramount+, and you can now watch new episodes of "Ghosts" with Live TV the day after they premiere on Hulu. 
Ghosts Season 2 Cast
In tonight's episode, Ghosts Season 2 Episode 14 Samantha and Jay, are Rose McIver and Utkarsh Ambudkar. Brandon Scott Jones as Isaac, Richie Moriarty as Pete, Danielle Pinnock as Alberta, and Asher Grodman as Trevor reprise their respective roles. Sasappis is portrayed by Román Zaragoza, Flower by Sheila Carrasco, Hetty by Rebecca Wisocky, and Thorfinn by Devan Chandler Long.