Get ready to see Tek Knight, a character well-known to fans of "The Boys" comic book series, make his much-awaited live-action debut. Derek Wilson, a well-known actor best known for his part in "Future Man," has joined the cast of the college-themed spinoff series Gen V, bringing this well-known character to life on television. We'll explore deeper into the fascinating happenings involving Tek Knight and his position in the rapidly developing superhero universe in this in-depth guide.
The Boys Season 3 Finale: Who Died??
Who is Tek Knight?
Fans of "The Boys" series have been intrigued by Tek Knight, also known as Robert Vernon. Tek Knight, a character created by Garth Ennis and Darick Robertson, first appeared as a Payback team member in the comic books. He battled alongside other supers such as Soldier Boy, Crimson Countess, and Stormfront while wearing armor.
Tek Knight's character gains new dimensions as a result of the switch from comic books to live-action television. Season 3 of "The Boys" saw the live-action debut of Payback, but Tek Knight was conspicuously missing from the group. His appearance, however, was first alluded to in Season 1 when a woman in a support group described how he had unintentionally left her crippled due to spinal damage after saving her from a hostage situation. When Vought International CEO Mr. Edgar brought up the "Tek Knight Lives" movie premiere in a conversation with Homelander, Season 2 kept hinting at his relevance.
Tek Knight in Gen V
The intriguing character of Tek Knight will now have a new perspective for fans thanks to Derek Wilson playing him in Generation V. The main focus of Gen V, which is set in the made-up world of "The Boys," is on the pupils of Godolkin University, the top school for young supers. Tek Knight's inclusion in the story is expected to give it more depth and interest, even though the specifics of his involvement are still unknown.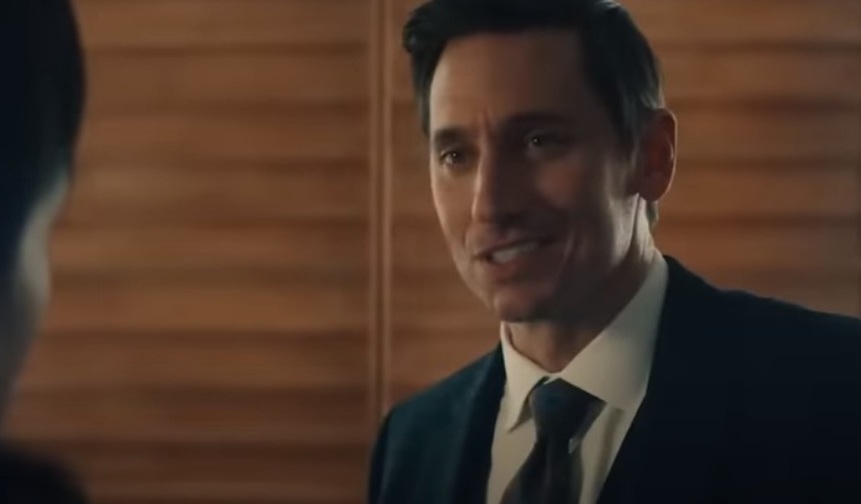 The fact that Derek Wilson is related to the extended family of "The Boys" adds to the intrigue surrounding Generation V. He previously played Donnie "Bunny Man" Schenk on AMC's "Preacher," which Seth Rogen and Evan Goldberg executive produced and co-created. This connection makes him related to the writers of "The Boys." Gen V's executive producers Rogen, Goldberg, and creator Eric Kripke have made a smooth transition from one engaging series to another.
On September 29, Prime Video will debut the first three episodes of Gen V's eight-episode inaugural season. The show offers a wide range of characters, each with their own special abilities and goals. Jaz Sinclair's Marie Moreau runs into a variety of people with unusual talents as she attempts to join the exclusive Seven, which is led by the fearsome Homelander. Gen V looks to be an exciting addition to the "The Boys" universe with cameos from well-known characters and a novel take on the superhero subgenre.
Conclusion
In conclusion, fans are anticipating the release of Gen V in anticipation of Tek Knight's transition from the pages of "The Boys" comics to the live-action TV reality. The mystery surrounding the show is increased by Derek Wilson's portrayal of this multifaceted character and by the enigmatic nature of his job. Viewers may anticipate learning more about the world of young supers as Gen V gets ready to make its Prime Video premiere. They can also anticipate discovering how these young supers fit into the overall story of "The Boys." The introduction of Tek Knight is just one development in this ongoing superhero drama.
[Finale] The Boys Season 3 Episode 8 Recap: The Instant White-Hot Wild