Fire Country Season 1 Episode 22 was a rollercoaster ride of action and excitement, with some long-neglected storylines finally getting their due. However, just as things were heating up, the episode ended on a nail-biting cliffhanger, leaving us on the edge of our seats and eager for more. Viewers witnessed a devastating mudslide, the shocking revelation of a secret between Sharon and Luke, a highly anticipated parole decision, and the bombshell reveal of a secret child. The episode was packed with non-stop action and drama, leaving audiences breathless until the very end. But, the final moment left some fans feeling disappointed. If you want to know what happened in the season 1 finale of Fire Country, you can read everything about it at tvacute.com.
Fire Country Episode 22 Recap
In the previous episode of Fire Country, Manny confronts Bode (Max Thieriot) about his "dirty" drug test result. And now, we pick up right where we left off. Bode made a case for Sleeper's revenge plot, but Manny wasn't convinced. Manny contended that Sleeper (Grant Harvey) was now "behind bars," but wasn't he still present at camp during the group's bathroom break? Manny confidently stated that the most straightforward solution is frequently the correct one, and Bode indeed received a positive result.
Next, we see Eve in the aftermath of her hook-up with Mel, which seemed to come out of nowhere! Just as the cozy atmosphere was settling in, Mel's realization that Eve is employed by Cal Fire brought an abrupt end to it. Mel quickly got dressed and declared that they couldn't do this again before leaving the scene without any further explanation. In a dramatic turn of events, Eve is tasked with guiding Mel to safety following the initial mudslide. During their journey, Mel reveals that she is a member of the state attorney's office and has arrived in Three Rock to conduct an investigation.
  Fire Country Episode 22 Recap: A devastating mudslide
In a surprising turn of events, Cookie shows up in town a day earlier than expected, just in time for her marriage ceremony to Freddy. Accompanied by her best friend Eluisa and baby, Cookie booked a cozy cabin for their stay. As a major mudslide arises, the cabin and its neighboring structures are smashed, floated away, and buried in mud. In the midst of the mudslide chaos, Three Rock and Cal Fire work to manage the scene. Meanwhile, Freddy notices a disoriented Eluisa and becomes aware that Cookie and the baby are nowhere to be found.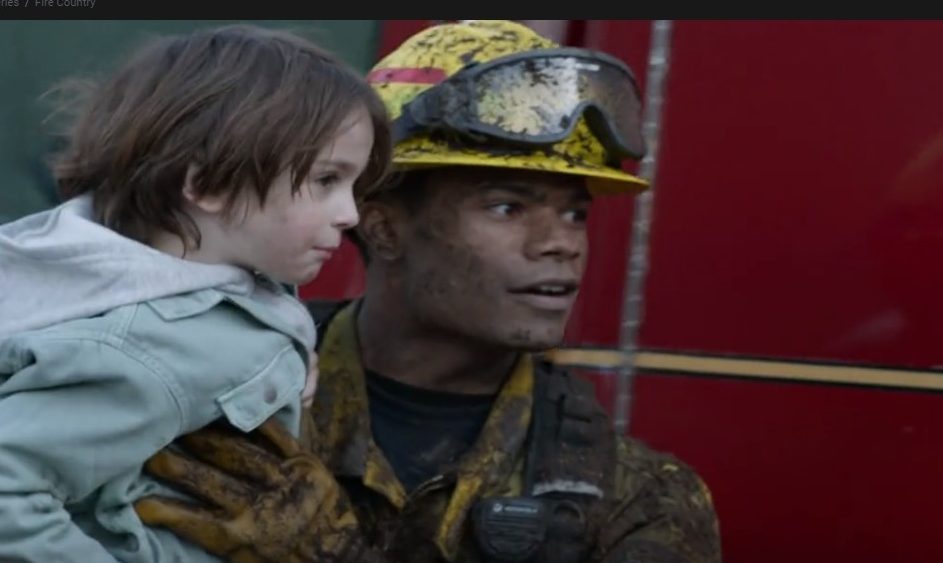 In the thrilling aftermath, Freddy and Cookie are swiftly discovered, and just as Gabriela is given fright, a seemingly "missing" Bode develops afar. In a thrilling turn of events, Eve and Jake come to the rescue of two frantic fathers in search of their son. After successfully locating the young boy, who was found in a rather unconventional hiding spot. Quick on their feet, they utilize a nearby fridge as a makeshift shield to protect themselves from the impending disaster. Eloisa and the baby were transported to the hospital. Cookie's lower half was buried, so they had to do some digging to get her out.  Then another mudslide hit the area. When the second one went off, Bode and Freddy were already on their way to save Cookie.
In this episode, Bode surprises his parents with some exciting news.
In the midst of the mudslide clean-up, Gabriela (Stephanie Arcila) is given a momentary fright before a seemingly "vanished" Bode appears on the far-off horizon.  Bode takes a moment to confide in Gabriela about his "dirty" drug test predicament. However, he also takes it upon himself to inform his parents before any rumors can spread. he says Sharon won't hear it.  The former addict's latest excuses fall on deaf ears. Vince's disappointment is palpable, surpassing even Sharon's. He desperately wants their son to be innocent.
What secrets is Sharon keeping from Vince?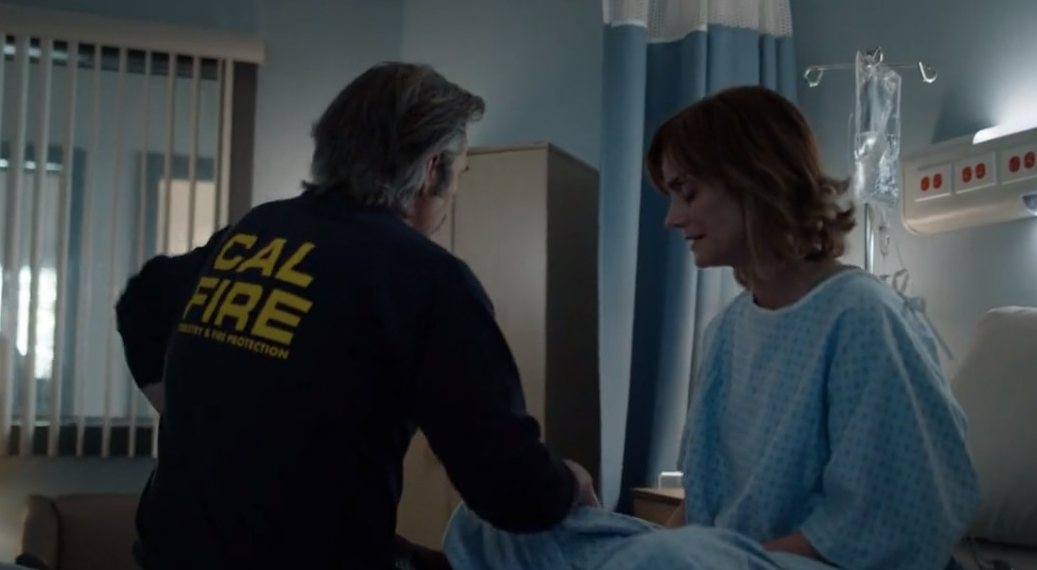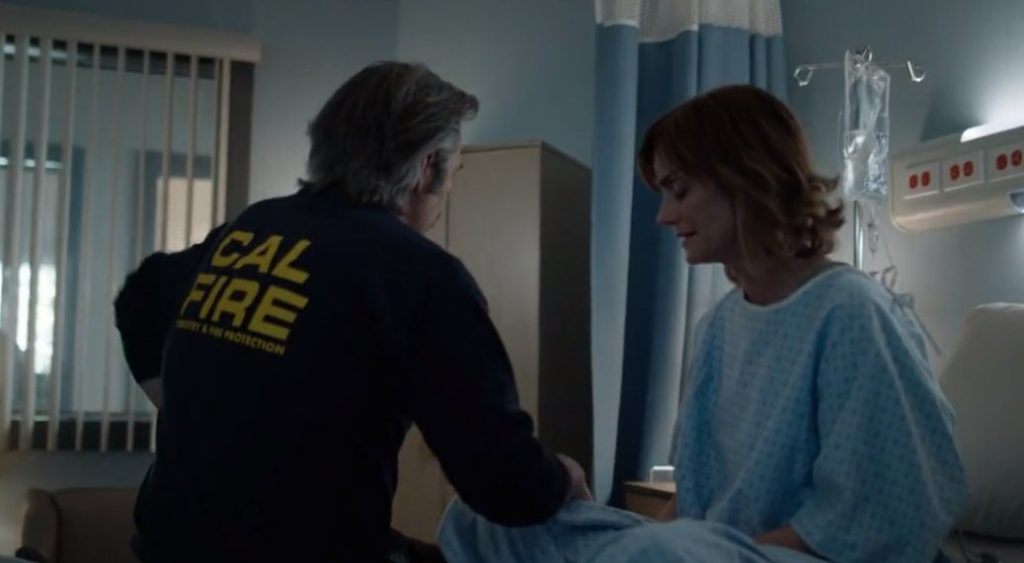 Luke turns out to be a perfect kidney donor match for her.
Then Sharon experienced a health emergency. They had to rush her to the emergency room. She no longer needs to wait for a kidney, which is good because her condition was deteriorating. Her sibling-in-law made a good candidate. Like everyone else, Luke had to take an exam. He kept quiet about it since he was an outcast from his own family. After he made a pass at Sharon, he was shunned for a while. Sharon's health was a secret until it was shared by just Luke. He got in touch with her to let her know he was a suitable fit. And she made it clear that she wouldn't take a kidney with conditions attached. Luke assured them there would be no conditions attached to the donation of kidneys. He was all set to make a donation. Vince (Billy Burke) was so overjoyed to get the news that his wife would be receiving a kidney that he decided to forgive Luke for all things.
Fire Country Episode 22 Recap: Did Bode make parole?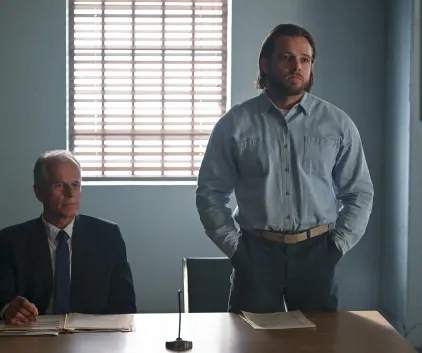 Mel brings Bode in and says she's been looking into drug activity at Three Rock and that all the evidence points to Bode being the drug kingpin there, such as the mysterious bag of money that country music superstar/guest star Kane Brown gave to Bode. He proved himself to be a decent human being as well. A State Attorney called Bode just before his parole hearing. She claimed to have learned that he had killed Sleeper because he ran a competing drug gang and viewed him as a threat.
Freddy won't get out of jail until he pays for his drug use, she said. In a dramatic turn of events, Bode is faced with an impossible choice at his parole hearing. Bode lied in order to keep his friend safe. Pretending to be a drug user was all he did. He was sent back to jail, and even his loved ones were taken aback by his confession. Bode instructed them to stop thinking about him.  Freddy was released from jail, but he was determined to keep fighting for Bode even though he knew his friend had been betrayed. As the season draws to a close, our protagonist is seen being taken away from Three Rock and back into the prison system. The screen fades to black.
Fire Country Finale Recap: Does Bode have a daughter?
we saw Jake and Cara at Smokey's. Cara's response is noticeable when Jake says that Bode will be staying with him after he gets out on parole. According to her, the situation is just a matter of her place being unavailable due to her living with her younger sister. Bode's presence at Jake's place is now hindering the romance between the two lovebirds. In a dramatic turn of events, Bode's former flame reveals a long-kept secret to Jake –  at the age of 19, she gave birth to a baby in secret, which was raised by her mother and then presented as Cara's new sister. She can't say for sure at this time. And the potential revelation of a secret daughter, who may or may not be Bode's, adds a new layer of intrigue to the story.