Hospital psychiatrist Dr. Suzanne Mathis (Emily Deschanel) embarks on a terrifying trip in the Netflix drama series Devil in Ohio from creator Daria Polatin, who also penned the best-selling novel of the same name. Although Mae (Madeleine Arthur) seems to have a lot of mental instability, she actually has some very hazardous secrets that could endanger Suzanne's family and change their lives. The fascinating series comes to a close with shocking revelations and twists that are sure to leave the viewers with many unanswered concerns. www.tvacute.com provides a comprehensive recap on this page. The eight-part series keeps you interested and makes for an entertaining watch from beginning to end, with the penultimate episode concluding on a stressful note as Suzanne suspects Mae has been abducted.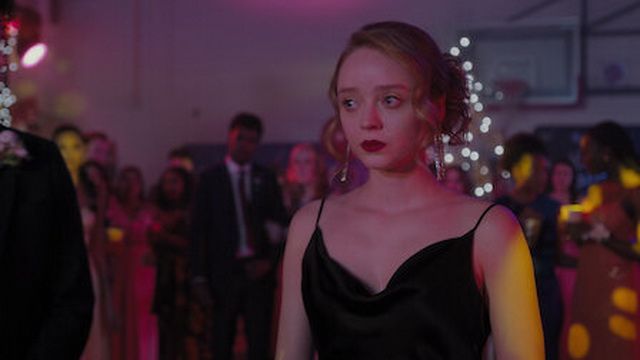 Mae vanishes after being crowned "Harvest Queen" at the school dance. She was alarmed when she noticed white roses in her bouquet because they were a symbol of something back home. While urgently calling the case's detective, Alex (Gerardo Celasco), Suzanne left her daughter Jules (Xaria Dotson) at the ball and drives off to look for Mae.In the climax, we observe the Amontown ceremonial as it progresses before starting a fire. The two manage to escape without incident thanks to Suzanne's assistance with Mae, but there is still much that Suzanne is unaware of. Mae is not what she seems to be, as we discover in the climactic moments.
Devil in Ohio Episode 8 Recap
In Episode 8, Dodd and his followers are prepared for the ritual. Abigail, Mae's mother, informs Mae that as long as she is willing, their people will be preserved and that she has always thought she would return. Detective Lopez receives a voicemail from Suzanne stating her plans to assist Mae as Suzanne is in route to save Mae. Suzanne is currently outside of the church where the cult is located. Mae puts on her bridal gown and the feathered crow bonnet as the ceremony for her starts in the meantime. Speaking to the assembly, Malachi Dodd discusses Lucifer and suffering. When Suzanne fights off the sheriff when he finds her, a fire is started.
To blend in, Suzanne is now donning black robes. Now that the ritual is outside, Suzanne observes how the group interacts as it takes place. They are informed by Malachi Dodd that Mae is Lucifer's sacrifice. The church bell then tolls. Fire is present. The church must be saved, Malachi Dodd urges his sect. Malachi won't have the energy to continue the ceremony afterward, worries Abigail. Abigail and Mae are on a wooden platform when Suzanne discovers them while everyone is preoccupied. Abigail desires Suzanne's departure. Suzanne experiences childhood memories as she ascends to the stage. Mae informs Abigail that she must make a choice since she does not want to pass away. She invites her mum to come along. They would be tainted, in Abigail's opinion, by the outside world. Mae leaps off the wooden platform as it catches fire. When Suzanne dives to the ground, Noah grabs her. Noah is thrown to the ground by Mea when she takes a shovel.
Mae begs her mother to leave the burning platform, but she resolves to die there rather than leave it as a sacrifice to Lucifer. In the meantime, Lopez shows up and challenges the sheriff. Lopez kills the sheriff because he has no other option. When the cult members come back, they witness Abigail burning to death. Malachi Dodd informs the cult that they have been spared since he thinks this is an actual sacrifice. As they travel back home, Mae expresses her gratitude to Suzanne for saving her. Since episode 1, their friendship has become more apparent than ever. Life returns to what appears to be routine, or so we thought; Suzanne confesses to her therapist that she was fixated on Mae in order to protect her inner child. She's made the decision to adjust her plans and take time off from work. She is concentrating on improving herself. Detective Lopez investigates the cult's hometown in the ancient town. They've all vanished.
When Peter and Suzanne first meet, he makes it obvious that Mae must stay away from them and the family. Suzanne wants to know how the family is doing. It appears like the family is divided as they work out their marital problems. Peter feels their issues were never about Mae and does not wish to talk about her. Peter is told by Suzanne that she loves him and won't give up as he leaves. The sentiment is shared by Peter.
Devil in Ohio Episode 8: Ending Explained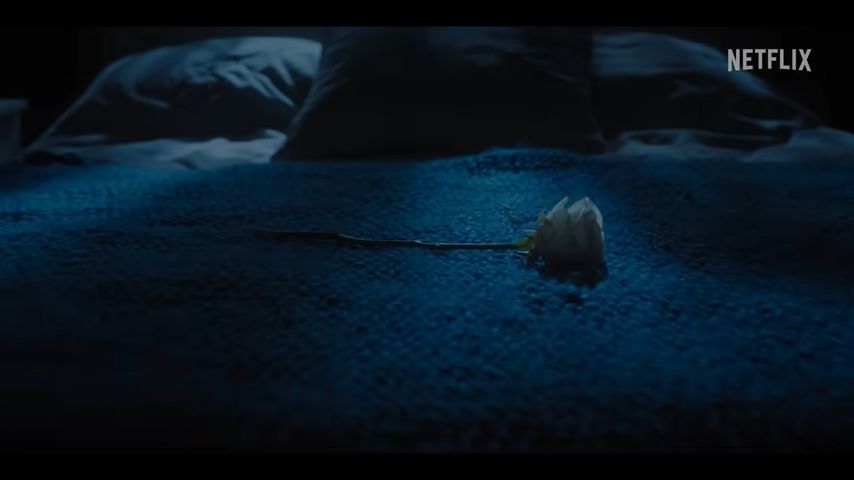 Thanksgiving is spent by Suzanne alone with Mae because there is still a clear divide between her and her family. The holiday feast is ruined by Detective Lopez (Gerardo Celasco), who serves Suzanne some terrible news.  It comes out that Mae bought the white roses for herself. Suzanne and the others believed the cult had purchased them for Mae in an effort to persuade her to rejoin the group. Mae, therefore, designed the entire sacrificial blunder herself. That query is never addressed by The Devil in Ohio. Suzanne finds herself staring on in horror, once again. Her scared stare is now directed upon Mae, who motions for her to take a seat. Mae says, "We deserve this. Have we not mentioned that the cult is still active somewhere? There was no doubt that the Devil in Ohio finale left the possibility of a frightening second season wide open.