Based on his 2010 autobiographical book of the same name, Dennis Lehane created the limited-edition American crime drama Black Bird. The true story of imprisoned drug dealer Jimmy Keene, who was given his freedom in exchange for coaxing serial killer Larry Hall to confess and reveal the locations of his victims' graves. The six-episode miniseries debuted on Apple TV+ on July 8, 2022. The focus of the first two episodes titled"Pilot" and "We Are Coming, Father Abraham," is Keene's reflection on the suicide mission and the essentials of Hall's alleged crimes. Let's look closely at Keene and Hall since the second episode finishes with big occurrences affecting their life. Spoilers follow.
Black Bird Episodes 1 Recap
James "Jimmy" Keene (Taron Egerton ), a former high school football player and one of the main heroin dealers in Chicago, Illinois, is introduced in the opening scene of "Pilot," a 1996 film. He is detained by the DEA and FBI for his drug transactions, and during their search of his home, they find a number of expensive weapons. Jimmy enters a guilty plea on the advice of state prosecutor Edmund Beaumont in exchange for a lesser punishment, only to receive a ten-year term.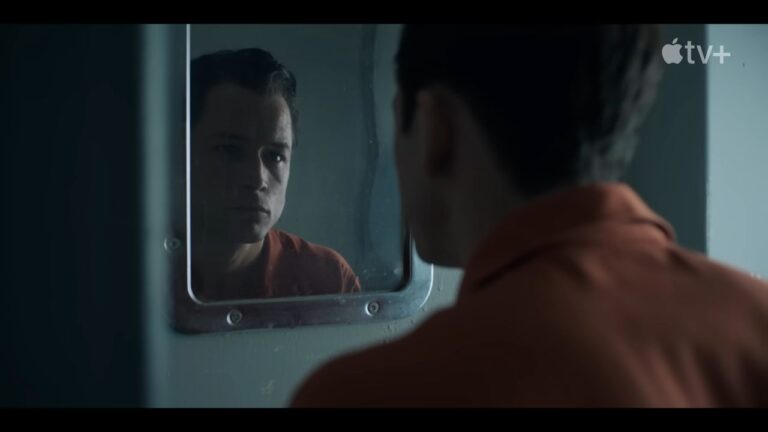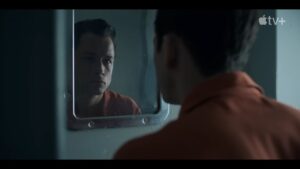 As Jimmy's term continues, Special Agent Lauren McCauley visits him with Beaumont and makes an offer: if Jimmy is able to get accused serial killer Larry Hall (Paul Walter Hauser) to admit to killing Patricia/Tricia Reitler and reveal the whereabouts of her body, he will be released from prison. Jimmy isn't sure if he should visit Larry in prison because he is in Springfield, Missouri, which has one of the greatest dangerous jails and some of the most dangerous inmates. In flashback scenes from about four years ago, Indiana police detective Brian Miller (Greg Kinnear ) was looking into the murder of Jessica Roach in Perrysville.
Miller found out from a witness that the person thought to be the murderer drove a Dodge van. His research has led him to Larry Hall, a cleaner who had driven one of these vans. Miller called Chris Drysdale at the Wabash police station. Drysdale told Miller that he knows Larry and that he is a good person. Larry was finally questioned by the detective, and he told him that he had been near where Jessica's body was found.
Black Bird Episode 2 Recap: Why Does Jimmy Accept His Transfer to Springfield?
After Brian Miller contacts Lauren McCauley (Sepideh Moafi) to engage the FBI in Larry's case in episode 2. FBI agent Ellenberg came to Wabash to administer a polygraph exam under Lauren's supervision. Larry admitted to killing Jessica and informed Ellenberg that he wouldn't pass the test. In order to find a location to bury her, he continued, he went across Perrysville but was unsuccessful. When questioned about Tricia Reitler, a teenager from Marion, Larry admitted that he had folded the garments of the victim, which were discovered by the police covered in Tricia's blood. Additionally, Larry admitted to burying a few girls in Indiana and some in Wisconsin.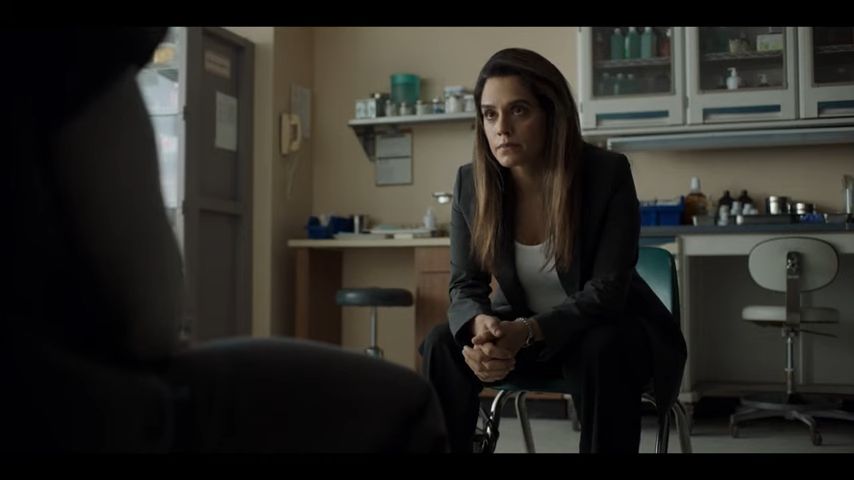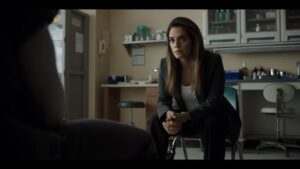 Jimmy initially has no second thoughts when Lauren and Beaumont suggest the plan to get a statement from Larry Hall. He is aware that Springfield is nothing more than hell and that it is populated by ruthless criminals who would not help him survive in prison. He rejects Lauren and Beaumont's offer because even protecting his own life in such a prison could result in an extra sentence, and that sentence would also be to be served in the same hell in Missouri. But the special agent quickly persuades Jimmy that risking his life to gain freedom is preferable to defending it while serving over ten years in solitary confinement. Jimmy knows that he needs to be released quickly after learning about his dad James "Big Jim" Keene's (Ray Liotta) cardiac condition. Jimmy can't wait another ten years to leave his father as a free man because Big Jim could not even live another three years. He tells Lauren that he's willing to go, and she takes him to Springfield along with three FBI agents.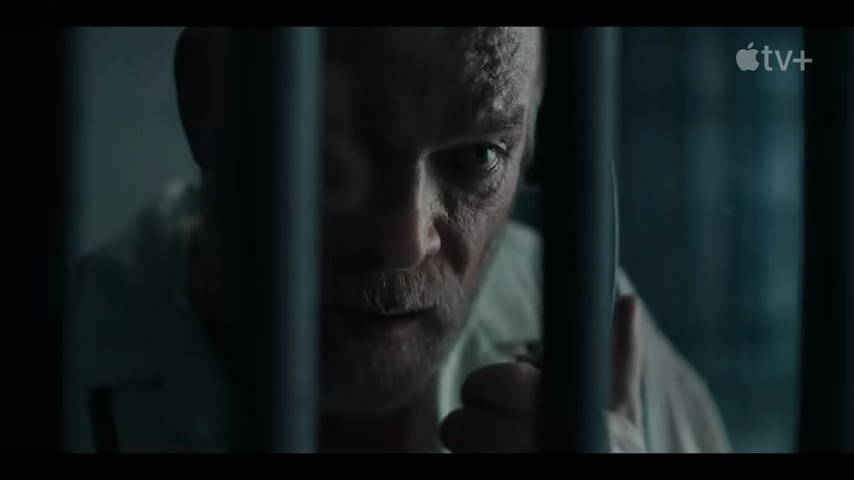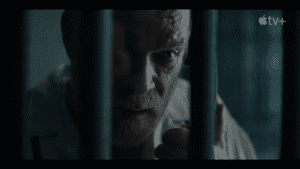 When the cops go to the prison, however, Jimmy lets them know that he doesn't want to carry out the mission. He struggles to accept the possibility that Springfield could kill him or worse. Even so, Jimmy is ultimately compelled to accept his move to Springfield after realizing that life would not be any simpler there. He is threatened by the FBI officers who travel with him to Springfield that they will make his life much more difficult. Jimmy is conscious that if he doesn't assist the FBI, they won't have to work hard to discover methods to lengthen his term. Beaumont and the federal agency may even manufacture a situation to drive him to act in a way that could prevent him from being free for longer than intended. As a result, Jimmy admits his helplessness and consents to go to Springfield in order to persuade Larry to confess.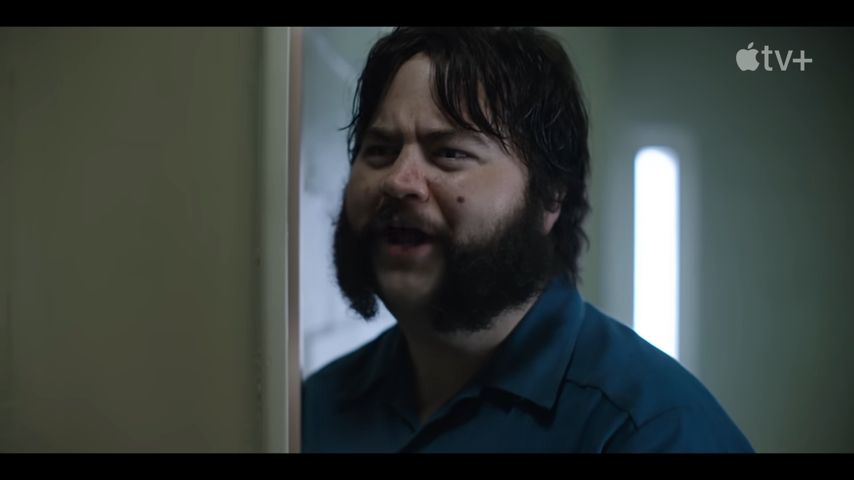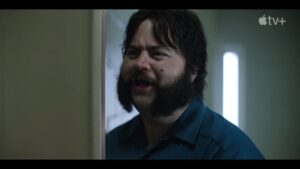 Gary Hall, Larry's brother, files a court petition following Larry's arrest. The probability that Larry's confession was untrue is taken into account by the court. The judge notes that when imposing Larry's prison sentence, the conclusion of a false confession expert, which would have been crucial to his defense, was not taken into account. The court also considers the defense's claim that Larry confessed because of his "pathological need to please," which is significant considering that the confession expert's assessment was not taken into account during the initial trial. The fact that Larry signs his confession in block letters while being able to write in cursive is another issue the court has with it.
Agent Ellenberg quickly prepared Larry's confession by editing a previously completed confession that was saved on the computer of the Wabash police department. In his rush, he overlooked the fact that he had left Larry's last name, Hall, in the confession, instead of changing it to Daniel. As Larry accepted the statement of a nonexistent Larry DeWayne Daniel, the confession lacks credibility, which prompts the court to grant Larry's appeal. Additionally, Chris Drysdale of the Wabash police testifies that Larry was harassed by Brian Miller and the FBI, which raises questions in the court about the tactics used by the federal agency to obtain Larry's confession. Because the prosecution has one month to show that Larry murdered Tricia, Beaumont demands that Jimmy complete his job immediately rather than taking the intended slow and methodical approach.