Kelly Reilly, who plays Beth Dutton is one of the most compelling female characters. With this character, the writers have done a fantastic job. She has depth, intelligence, strength, sensuality, and a sense of vulnerability thanks to them. She is praised for her outstanding acting and gorgeous clothing.
Yellowstone Season 1 Episode 1 Recap: What happened to John's eldest son Lee? How did Lee Die? Explained!
Yellowstone Season 4 Episode 10 Recap
We've gathered every killer piece of apparel from Yellowstone Season 4, Episode 10 (wore on her wedding) including that gold dress – as well as a tonne more from Beth's closet.
"Grass in the Streets, Weeds on the Rooftops," Yellowstone's thrilling Season 4 finale, featured some of the series' most daring design choices, particularly for Beth Dutton. She wore this fur coat, which the audience adored. It has a large lapel collar with a front open style.
Paulette Faux Fur Coat in Pale Leopard by French Connection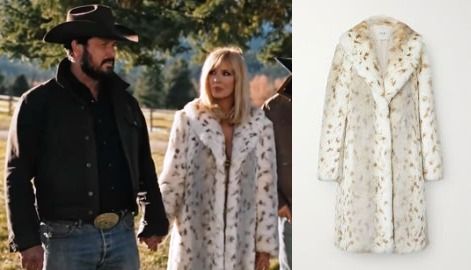 With the Paulette coat from French Connection, you can add a standout outerwear item to your new-season style. This garment, made of luxuriously plush faux fur, will make winter clothing a little cozier. It has a straight fit and a shawl collar neckline with hidden front fastenings, as well as a subtle leopard design. To take your nighttime style from mediocre to elegant, layer over slinky skirts and shoes.
French Connection Paulette Faux Fur Coat, Pale Leopard is no longer available at John Lewis
Premium Beth Dutton Wedding Real Rabbit Fur Coat: The Leather City
FAUX FUR SNOW LEOPARD COAT Available on Karl Lagerfeld Paris
Lookalike: net-a-porter
The Gold Minidress is Beth Dutton's Conjugal Killer.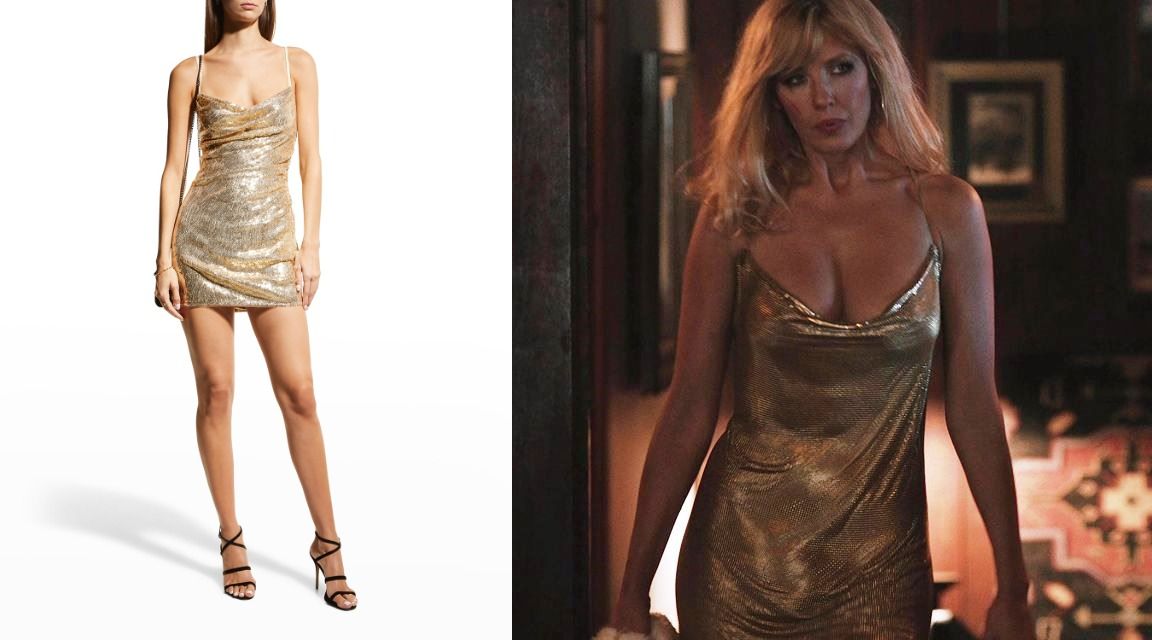 On Yellowstone, Beth Dutton always dazzles us (for better or worse), but she went all out for the Season 4 finale, leaving us breathless. You can do the same with the help of this Fannie Schiavoni number from FWRD. Fannie Schiavoni's Zuri Dress is not available at FWRD. But You Can Find it here. Neiman Marcus