James "Wyatt" Black from Alone Season 10: James "Wyatt" Black, hailing from Bracebridge, Ontario, was featured as one of the contestants in Season 10 of the survival show "Alone." This show pits individuals against harsh natural environments with limited supplies to compete for the ultimate prize of $500,000 USD.
In this season, James "Wyatt" Black joined other courageous contestants, such as Cade Cole from Crowheart, Wyoming; Lee Ray DeWilde from Huslia, Alaska; Mikey Helton, a carpenter from Rome, Georgia, and Luke Joseph Olsen from Maui, Hawaii – each in their 50s, adding unique aspects of competition.
History Channel's Alone Season 10 took place in Northern Saskatchewan, Canada, an area notorious for its challenging and dangerous wildlife, such as black bears, wolves, and moose. Contestants faced subzero weather conditions during this challenging season, making it their toughest season yet!
Follow James "Wyatt" Black as he embarks on this journey, and witness his resilience, survival skills, and strategies to outlast competitors. You won't want to miss witnessing all the trials and tribulations these courageous souls experience as they strive to remain unshaken in an inhospitable wilderness environment.
"Alone" has proven to be a captivating and popular series, depicting human resilience against nature's challenges in an unforgettable fashion. Season 10 promises to deliver even more unforgettable episodes!
Also Read: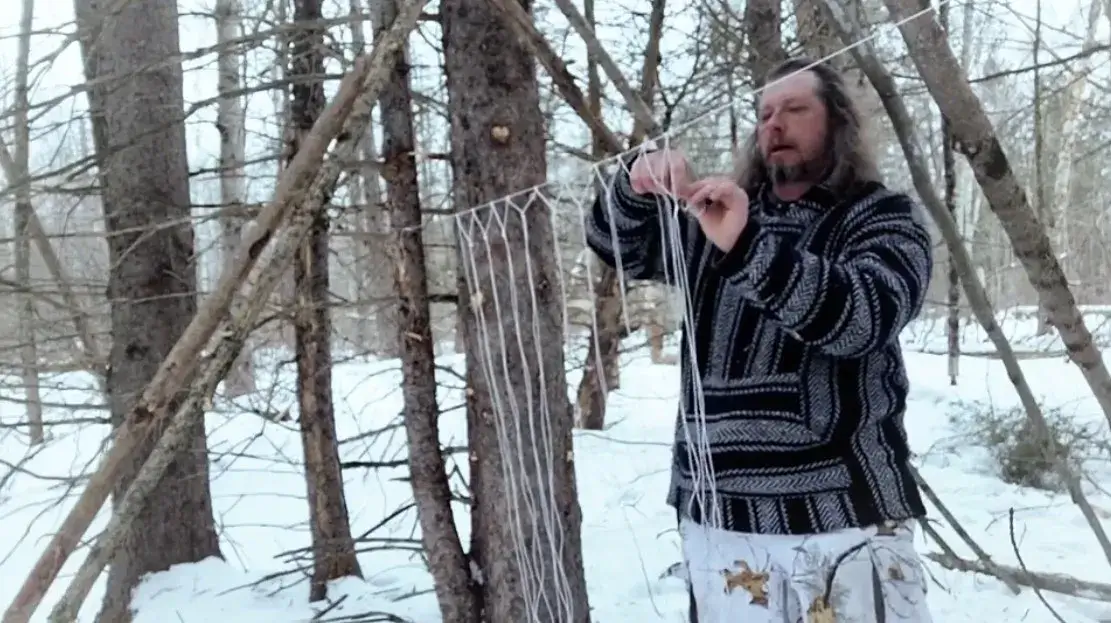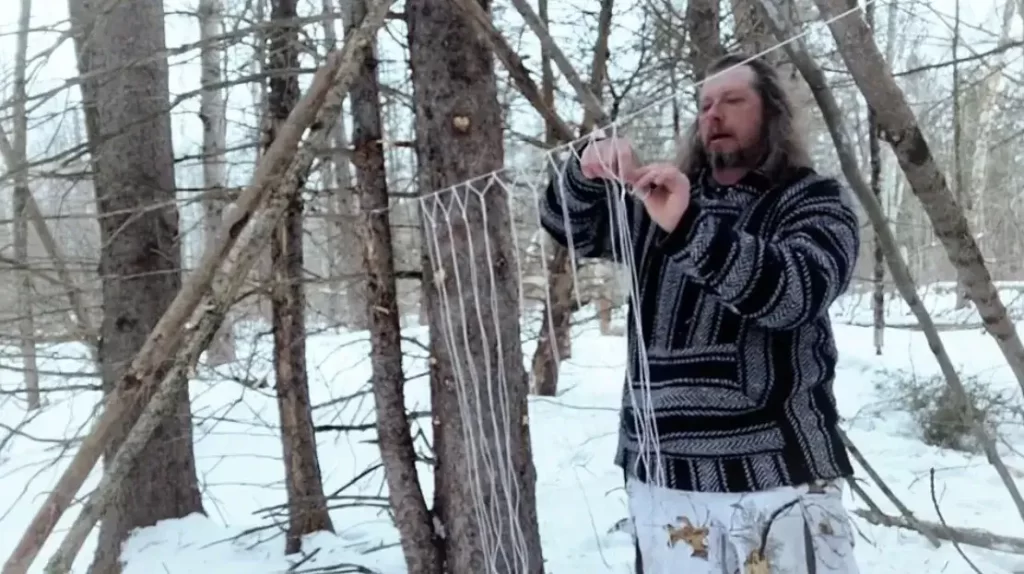 James "Wyatt" Black Age and Background
James Black is a 50-year-old survivalist hailing from Barrie, Ontario, with deep ties to his Scottish, Irish, and English ancestry. His parents, Wayne and Patricia Black relocated their family from Barrie to New Lowell when James was nine months old.
Growing up, James was immersed in a family of sportsmen – his grandparents, parents, aunts, uncles, and siblings all enjoyed hunting and fishing in Ontario's forests, lakes, and rivers. James even had the opportunity to learn from skilled trappers from Dorset who shared their knowledge, expertise, stories, and wisdom, fueling his passion for being outside.
James quickly recognized his ancestors as adept hunters and fishermen and eagerly joined their hunting, hiking, and fishing trips – learning survival lessons along the way that would leave an indelible mark on him for life.
James was instantly drawn to the TV show "Alone," particularly after its pilot episode. He finds its challenges captivating and its participants' inspiring nature. Now he's eager to put his skills on display on this popular series and share his experiences with everyone around him, hoping they may help others too!
James has carefully prepared himself for an expedition into Northern Saskatchewan, Canada, for a survival competition by gathering 10 essential items that will assist him on his survival journey and allow him to withstand its extreme conditions and potentially deadly wildlife. Each will play an integral part in helping him endure the harsh environments and hazardous wildlife that await him there.
James Black will captivate audiences throughout his time on "Alone," showing the resilience and determination that underlie human courage when facing nature's obstacles. His journey promises to be full of excitement, resilience, and personal growth.
Wyatt selected 10 items as part of his survival expedition:
1. Cooking Pot
2. Axe
3. Saws (an Axe Handle and Saw Blade are essential tools)
4. Sleeping bags (with ferro rods for comfort) and sleeping bag covers for added warmth and insulation
5. Snare Wire/Paracord (useful for fishing lines & hooks)
6. Bow & Arrows (optional additions)
7. Multitool
"This year, everything fell into place for me to try my luck at hunting alone in the woods," Black told Stefani Langenegger from CBC Saskatchewan's Morning Edition during their interview.
Growing up in Dorset, Ontario, Black was deeply connected to nature. Spending his childhood years trapping and fishing from his family's small marina, nature's influences profoundly shaped Black's life.
His interest in nature was nurtured from an early age when, in fifth grade, an inspiring teacher took his class on Whitewater canoe expeditions and multi-day camping trips – experiences that proved instrumental in helping prepare him for future challenges he now faces.
Black said he wouldn't change any of the 10 items he took with him on the show; each had multiple functions and proved useful for his survival.
Participating in this program has been an eye-opening experience for Black, and he encourages viewers to embrace nature themselves. Though not everyone may have access to opportunities similar to his, Black believes everyone should get an opportunity to experience spending time outdoors, even for just a short while.
James Black's journey on "Alone" shows his deep appreciation for nature's beauty and importance, inspiring others to connect with it in their own way. His story is a powerful reminder of outdoor experiences' enormous effect on lives.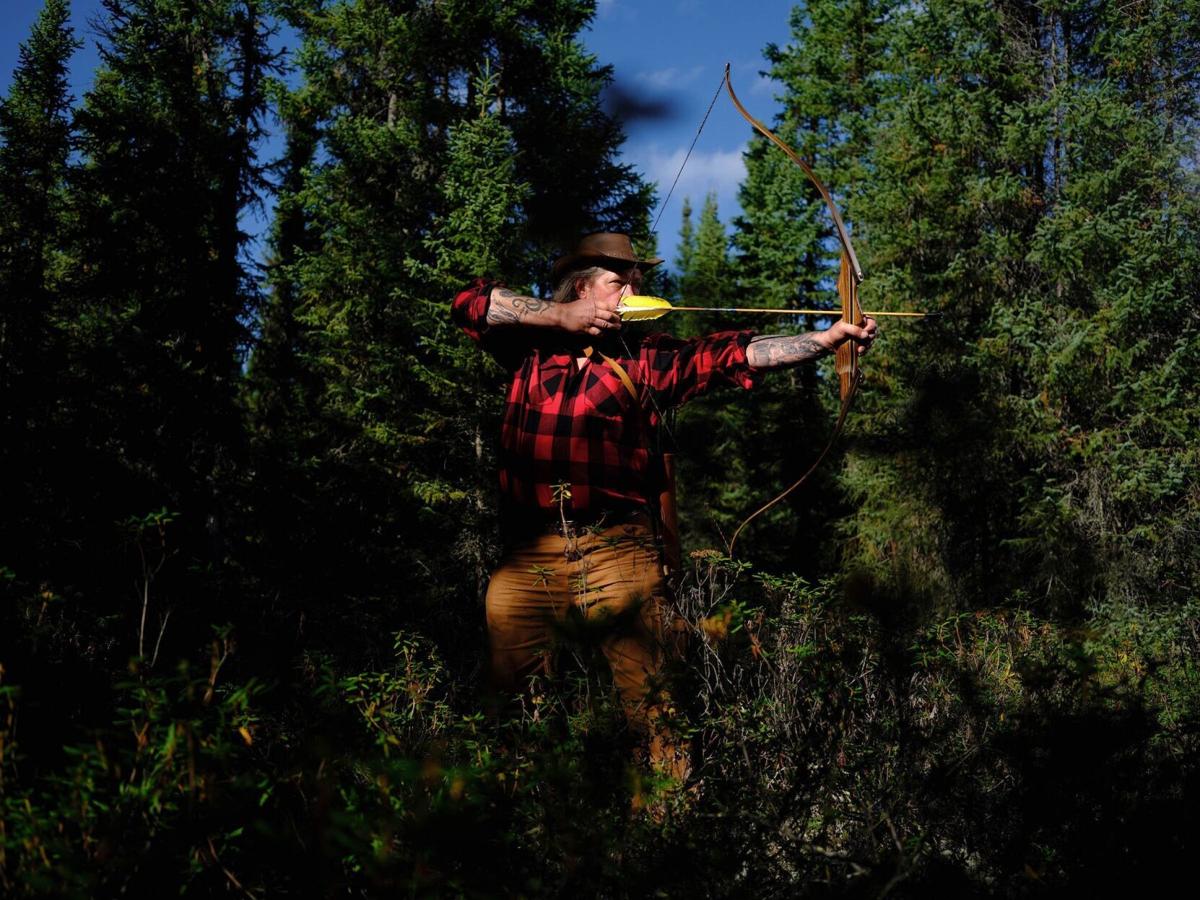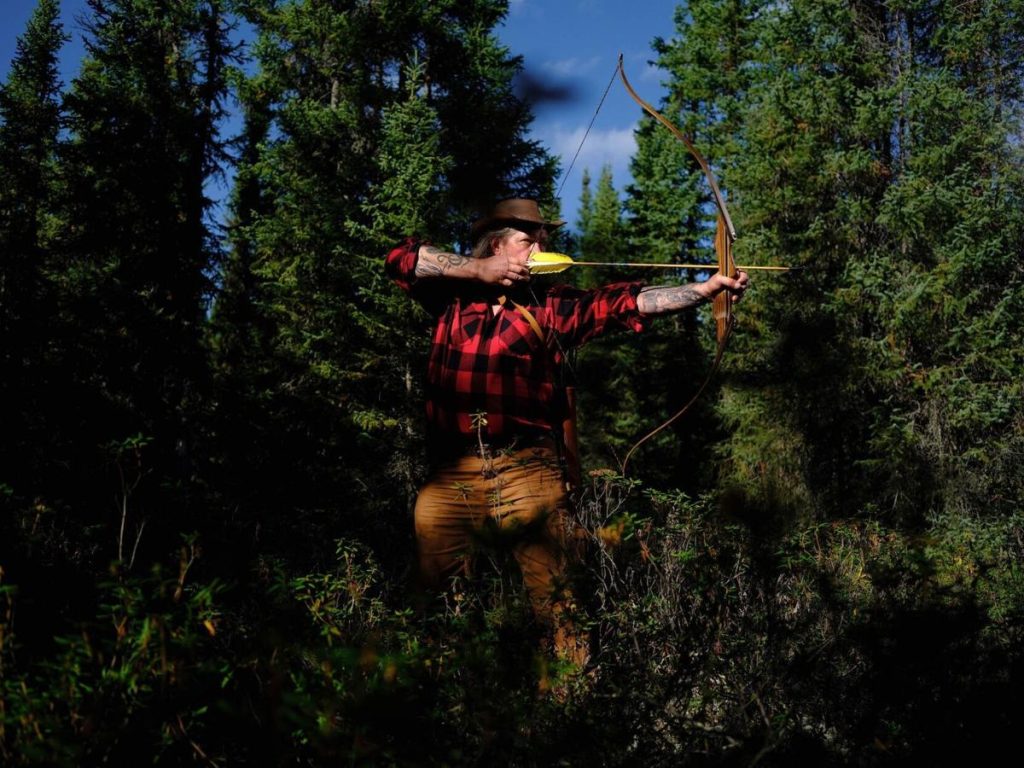 James "Wyatt" Black's Job/Profession
James "Wyatt" Black stands out among his competitors on "Alone" as he follows a unique professional path. Unlike most, James was not trained as a survivalist or trapper by trade, instead opting to pursue entrepreneurial aspirations in the home improvement and interior design industries. After graduating from Georgian College, James established Maple Creek Renovations LLC in Bracebridge, Ontario.
James strives to meet customer needs by offering various renovation and remodelling services at Maple Creek Renovations LLC, earning numerous positive testimonials on social media pages.
James makes time for more than his business endeavours; he gives back to the community by sharing his love of baseball, instructing local minor league teams and developing talent among young athletes. Furthermore, James volunteers extensively, demonstrating his caring and thoughtful nature.
James "Wyatt" Black is an incredible multi-talent who demonstrates incredible versatility through his journey on "Alone." Viewers will witness his astounding versatility as a wilderness survival challenge participant and community service volunteer. His journey serves as an example for us all of how following one's passions can open doors of opportunity and make positive impacts throughout one's life.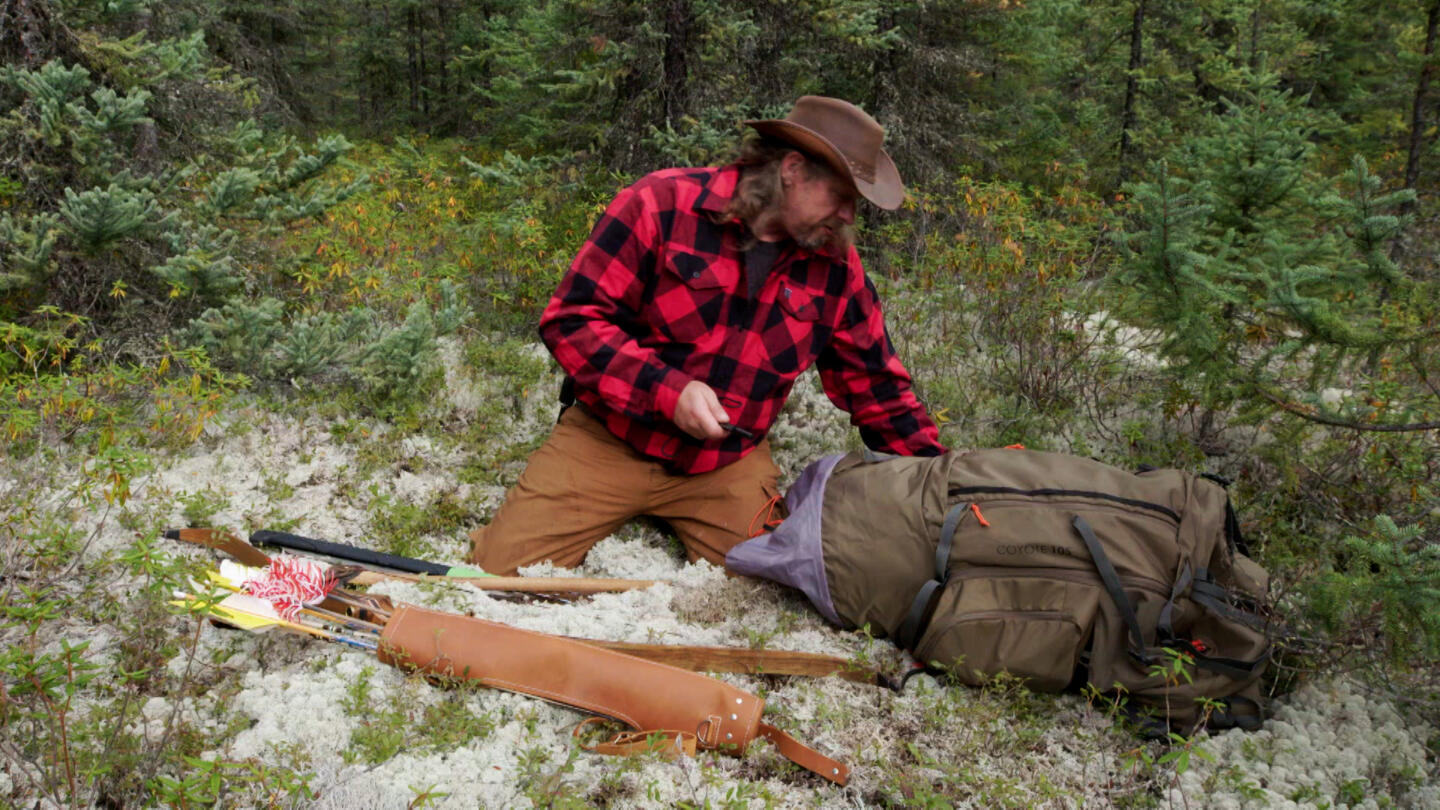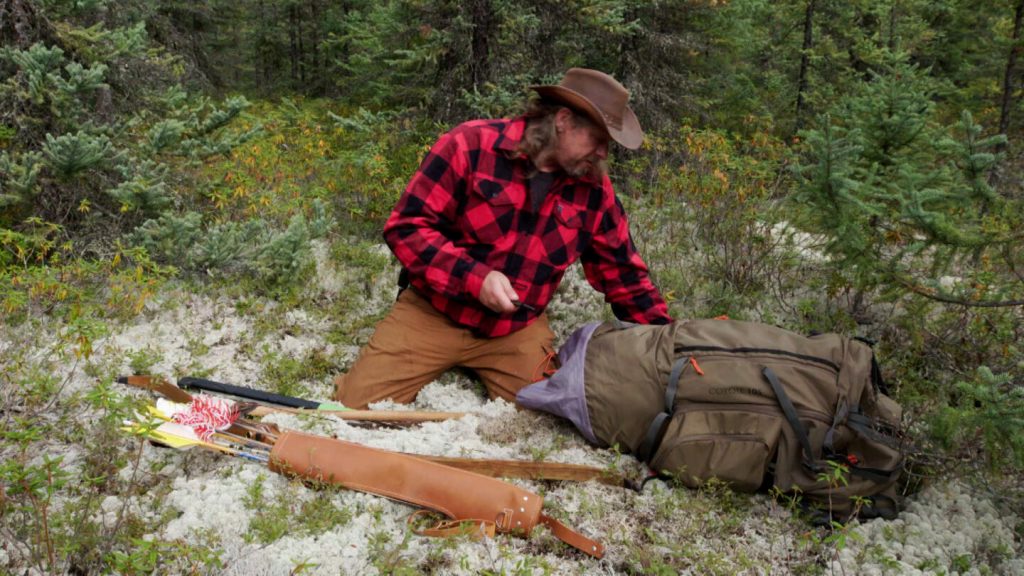 James "Wyatt" Black Personal Life: Wife and Children
Recently, James "Wyatt" Black married Michelle after dating since high school, and Michelle has been an invaluable source of support and encouragement throughout his journey to success in business. According to James, Michelle was important in helping him establish his successful enterprise.
James and Michelle now enjoy an exemplary family life in Bracebridge with their two sons, Andrew and Evan, who appear to be interested in following in their father's footsteps and sharing his survival wisdom and stories from his past with them. James takes great pleasure in passing down his knowledge as they grow.
James' commitment to his family and their well-being is undeniable, and it's heartening to see their mutual affection create such an undeniable bond. With their new chapter underway, we wish James and the Black family all the success and happiness on their journey together!
Also See: Alone Season 10: Meet the Contestants