Get ready for an epic season of Alone, survival as 10 contestants face off in the rugged wilderness of Northern Saskatchewan Canada. Our intrepid adventurers must brave the harsh elements of the wilderness armed with only a few essential supplies. Here is the list of ten items that the contestants bring with them on the trip for survival in below-zero conditions.
The competitors on Alone, a reality TV show, are put to the ultimate test of their mettle when they are dropped into a wilderness area and cut off from any human contact. In each episode, our contestants are faced with the daunting task of constructing their own shelter, lighting a fire, sourcing sustenance and hydration, and safeguarding themselves against the harsh forces of nature and untamed creatures. They are also given cameras to record their daily activities and the feelings they experience while filming the show. Only one can emerge victorious and claim the coveted title of Alone champion, along with a grand prize of $500,000.
Alone Season 10 Episode 1 Recap
Each participant is given a typical survival kit containing equipment, clothing, and emergency supplies before being dumped off at a distinct area far from the others. In addition, they get to pick an extra 10 pieces of survival equipment from a list of forty that has already been authorized. Get ready to meet the brave and adventurous contestants of Alone Season 10. (tvacute.com)  We'll reveal the names of the contestants and the ten items they've selected for their journey into the arctic regions of Northern Saskatchewan, Canada.
Must Read:
1. Alan Tenta (Age: 52)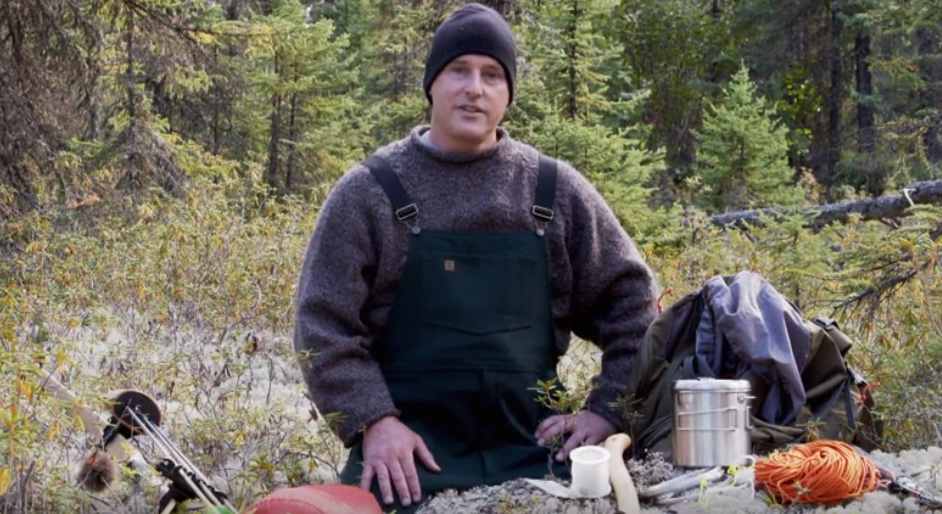 Alan Tenta, a 52-year-old high school teacher from Columbia Valley, British Columbia, lives with his wife Lisa, Davis, and Mackenzie. Alan shares his love of the outdoors with his students at a nearby high school, inspired by his Outdoor Education class that led him to Alone. Alan's father taught him about nature's beauty. He spent his life hunting, fishing, and archery.
Fly fishing became a passion from fishing in the brook with a worm and float. He naturally moved from archery to bowhunting. Alan enjoys camping with family, motorbike vacations, fly fishing in nearby lakes and streams, and effectively hunting deer, elk, and turkey. Alan's greatest challenge is Alone. It showcases his bowhunting, fishing, foraging, and bushcraft skills.
Alan has put together a list of ten carefully chosen items for his trip to the chilly Northern Saskatchewan, Canada.
1. Ax
2. Bow and Arrows
3. Cooking Pot
4. Ferro Rod
5. Fishing Line and Hooks
6. Multitool
7. Paracord
8. Saw
9. Sleeping Bag
10. Snare Wire
2. Ann Rosenquist (Age: 56)
In northern Minnesota, 56-year-old off-grid organic farmer Ann Rosenquist acquired a strong love for nature. She loved the outdoors from exploring forests, creating forts, fishing, hiking, and cross-country skiing.  Ann worked several jobs after graduation, but her true calling was gardening. She runs an off-grid organic farm in northern Wisconsin's remote woodlands with her spouse Tom. She and her husband teach primitive techniques at the Arizona Wintercount.
Ann tends crops, harvests sap from birch and maple trees, forages mushrooms, and uses roadkill on their farm, which grows fruits, herbs, and vegetables. Skiing, snowshoeing, preserving, tanning, and sewing fill winters. Ann joins Alone to use her skills and resourcefulness to overcome extraordinary challenges. Ann's ten survival supplies for Northern Saskatchewan's freezing temps are:
1. Axe
2. Bow and Arrows
3. Cooking Pot
4. Ferro rod
5. Fishing Line and Hooks
6. Multitool
7. Paracord
8. Saw
9. Sleeping Bag
10. Snare Wire
3. Cade Cole (Age: 28)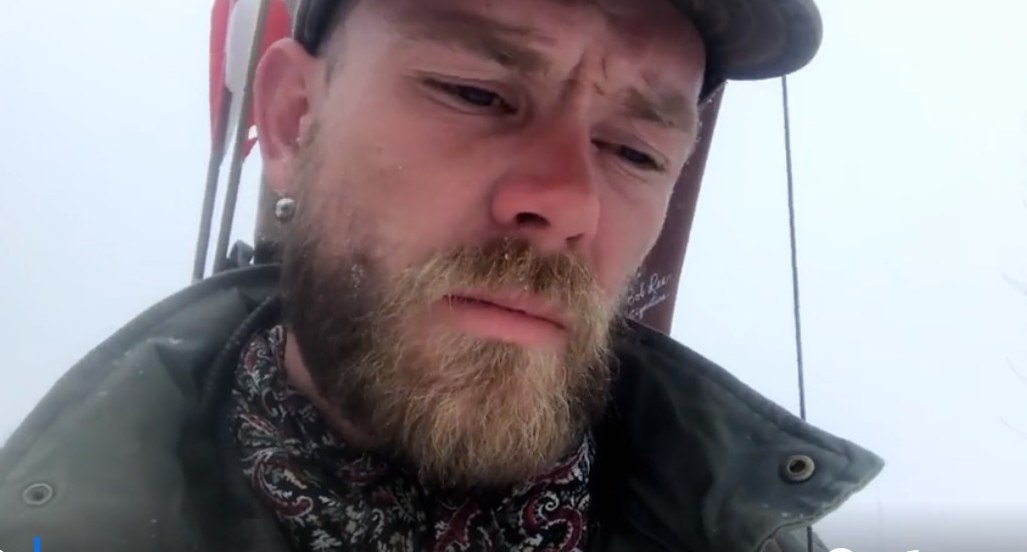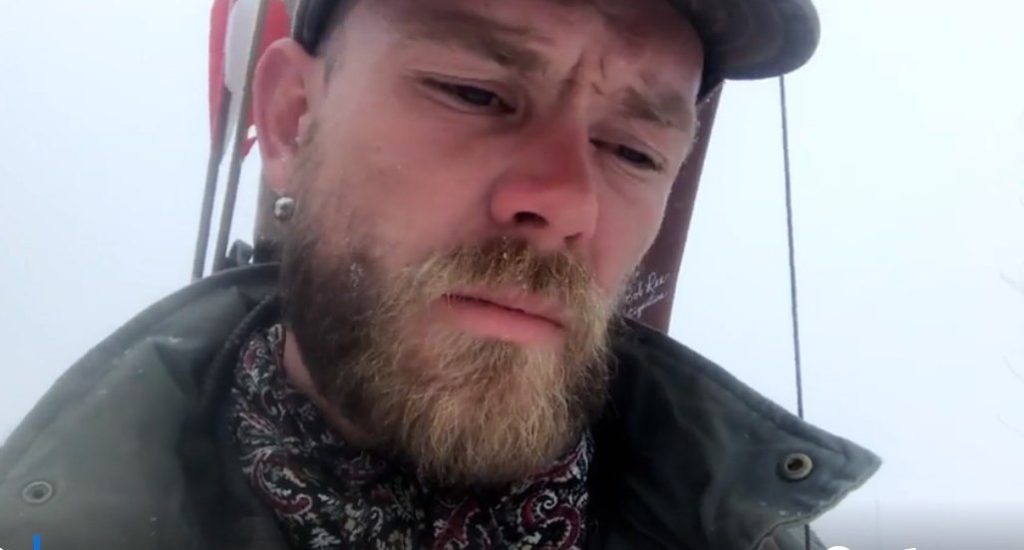 Cade Cole, a 28-year-old hunting guide from Crowheart, Wyoming, grew up hunting and fishing in rural Texas. Cade's thirst for the untamed drove him to the Rocky Mountains, fascinated by mountain man tales. He is a well-respected hunting guide due to his skills as a hunter and tracker and his dedication to animal protection in North America. Cade, who lives in the foothills of Wyoming's Wind River Mountain Range with his wife Danielle and son Clifford, sees Alone as an important opportunity to create his legacy as a hunter in unspoiled, human-impacted lands. Cade chose the following ten items for his Northern Saskatchewan survival journey:
1. Bar of Soap
2. Bow and Arrows
3. Cooking Pot
4. Ferro Rod
5. Fishing Line and Hooks
6. Knife
7. Multitool
8. Shovel
9. Sleeping Bag
10. Snare Wire
4. James "Wyatt" Black (Age: 50)
James "Wyatt" Black, a 50-year-old business owner from Bracebridge, Ontario, Canada, comes from a proud lineage of Scottish, Irish, and English heritage. He followed his family's hunting, fishing, and wilderness traditions in Dorset. Wyatt's family encouraged him to hunt and fish in Ontario's lakes and rivers. He wants to pass on these memories. With the support of his devoted wife, Michelle, and two sons, Wyatt finds fulfillment in his family and actively participates in his community by coaching minor-league baseball. Wyatt learned wilderness skills and trapping from Old Lorne Greenaway. He appreciates their guidance. Wyatt was inspired by Alone and wants to share his journey with others. He wants to demonstrate his growth and skills. Wyatt chose ten items on his solo adventure in Northern Saskatchewan, Canada, to survive the freezing temps.
1. Axe
2. Bow and Arrows
3. Cooking Pot
4. Ferro Rod
5. Fishing Line and Hooks
6. Multitool
7. Paracord
8. Saw
9. Sleeping Bag
10. Snare Wire
5. Jodi Rose (Age: 46)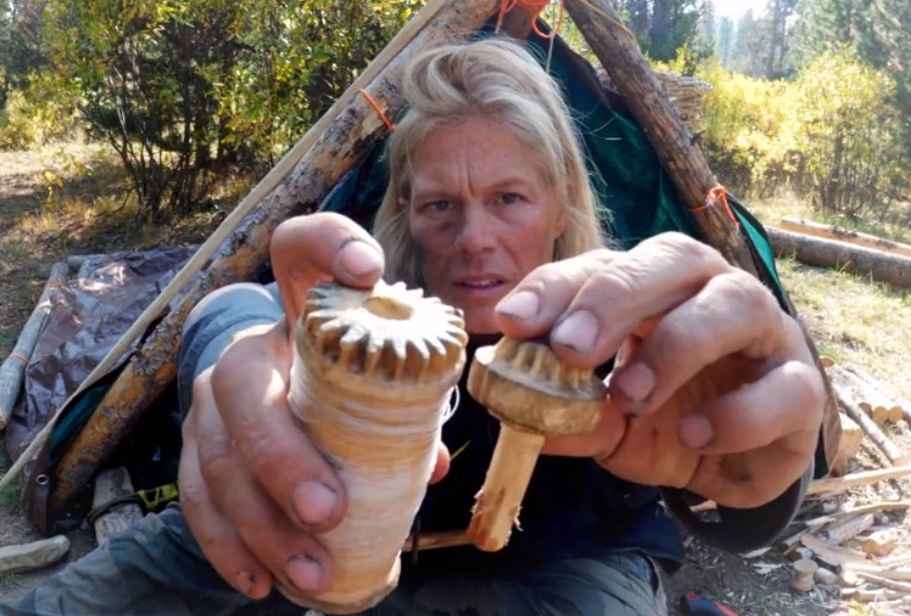 Jodi Rose, a 45-year-old entrepreneur from Worland, Wyoming, developed a deep passion for self-reliance from a young age. Jodi was raised by her grandparents and parents. she grew up in Wyoming's rough highlands and relied mainly on nature. Her parents, contract fence builders, and guides took her on several state wilderness expeditions. These adventures taught her bushcraft, survival, and independence.
Jodi and her spouse Frank live on a remote Rocky Mountain cattle ranch with five children. They live off the land for five months each year while obtaining beetle-kill pine for their family's furniture company, Wild River Tables. Together, they construct chairs and tables made of the epoxy river.
Jodi always felt at home in nature and riding horses. She appeared in Alone because of her love of nature. Jodi is passionate about living off the land and connecting with nature. Jodi has carefully chosen ten items that will help her in this arduous expedition as she gets ready for her survival journey through icy Northern Saskatchewan, Canada.
1. Axe
2. Bow and Arrows
3. Cooking Pot
4. Ferro Rod
5. Fishing Line and Hooks
6. Multitool
7. Paracord
8. Saw
9. Sleeping Bag
10. Snare Wire
6. Lee Ray DeWilde
(Age:59)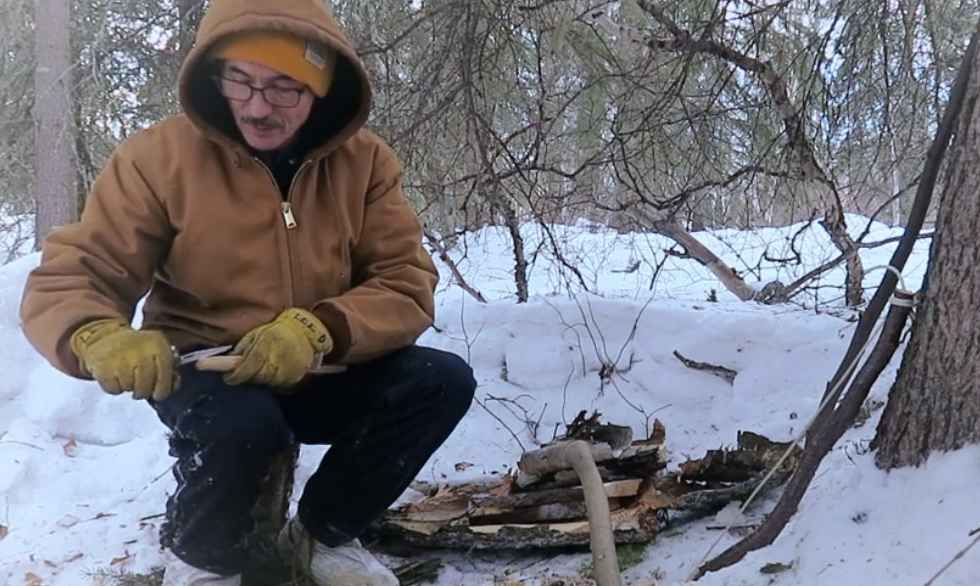 Lee Ray DeWilde, a 59-year-old pilot from Huslia, Alaska, was raised in the wilderness by his Native mother and Caucasian father. His family ran a timber mill and engaged in lumber milling in the Yukon, Koyukuk, and Huslia rivers. Lee's family lived in camps, trapping, hunting, and gardening. Before his first flight in an airplane at the age of 15, he had little contact with foreign cultures. He worked seasonally in Huslia and spent winters trapping in the river, following his father's footsteps. He later earned pilot, maintenance, and mechanical engineering licenses. Lee and Lilly raised their children in Fairbanks and returned to the villages, where Lee built an airplane charter business and Lilly became a high school principal.
Lee founded an aircraft charter company in his hometown after completing additional training in mechanical engineering, piloting, and aircraft maintenance. He intends to use his participation in the Alone challenge to put his abilities to the test and win the cash reward in order to buy a bigger airplane for the Huslia community. Lee has carefully chosen ten items to help him survive the freezing cold of Northern Saskatchewan, Canada:
1. Axe
2. Bow and Arrows
3. Cooking Pot
4. Ferro Rod
5. Fishing Line and Hooks
6. Multitool
7. Paracord
8. Saw
9. Sleeping Bag
10. Snare Wire
7. Luke Joseph Olsen (Age:39)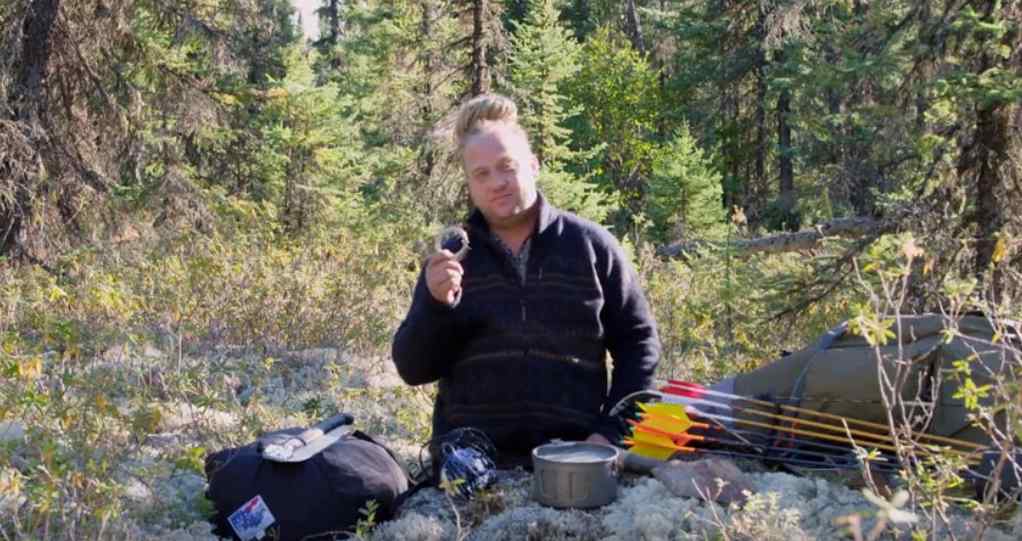 Luke Joseph Olsen, a 39-year-old entrepreneur and glass artist from Maui, Hawaii, was raised in southern Idaho's deserts at his family's hot springs resort, "Miracle Hot Springs." His parents, Larry and Sherrel, are wilderness therapy pioneers and authors. Luke, the youngest of eleven, had to keep up with his active family. He loved the ocean after sea kayaking missions and guiding them. Luke, a PADI divemaster and surf instructor, loves sharing his water passion.
Luke led Anasazi and the Corps of Discovery primitive wilderness trips from an early age. Overcoming nature's obstacles transformed him. He and his wife Delia homesteaded a California medical cannabis farm in their 20s before beginning a recreational cannabis business in Oregon.
Luke runs the glass art company Dichroic Images in addition to instructing ancient techniques at Pono Outdoor and providing advice to cannabis businesses in Oregon and California. He wants to build a community, educational, and healing hot springs in Idaho with the award money. Luke is taking on the Alone challenge in an effort to reach out to his deceased father and develop his skills in a novel setting. In order to help him survive in the subzero conditions of Northern Saskatchewan, he has meticulously chosen ten items.
1. Block of Salt
2. Bow and Arrows
3. Cooking Pot
4. Gill Net
5. Fishing Line and Hooks
6. Multitool
7. Saw
8. Shovel
9. Sleeping Bag
10. Snare Wire
8.  Mikey Helton 
(Age:31)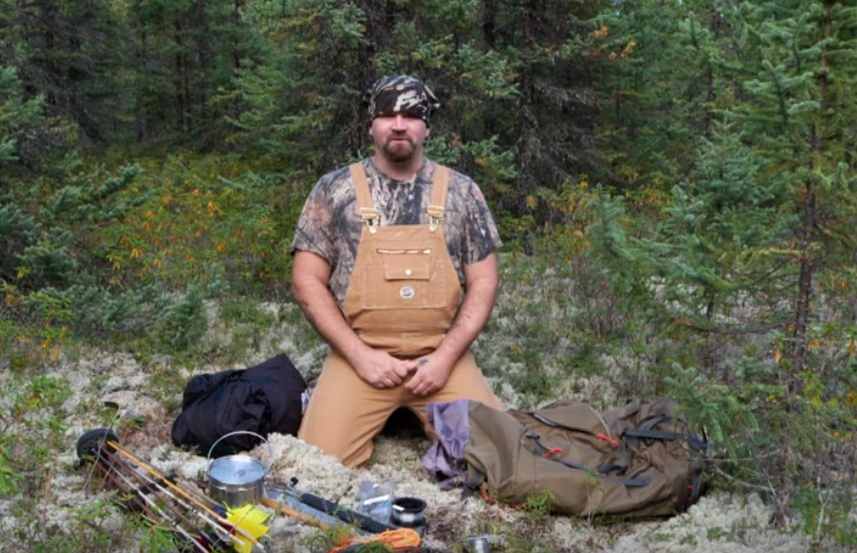 A 31-year-old carpenter from Rome, Georgia named Mikey Helton spent his early years wandering the outdoors in search of independence and solitude. He learned to adapt and survive by hunting, tracking, fishing, trapping, purifying water, and building fires while growing up without modern conveniences like running water and electricity. His life still depends heavily on these abilities.
Mikey loves his wife, Hazel, and his five children. They make herbal remedies, forage for food, and craft from nature. The family makes a priority of spending time outside with Mikey's youngest autistic son, Nikolai, who finds comfort and healing there. Mikey has a unique chance to change his family's circumstances, especially for Nikolai, by taking part in Alone. In order to enrich his son's life and support his path, he hopes to generate more opportunities.
9.  Melanie Sawyer (Age: 54)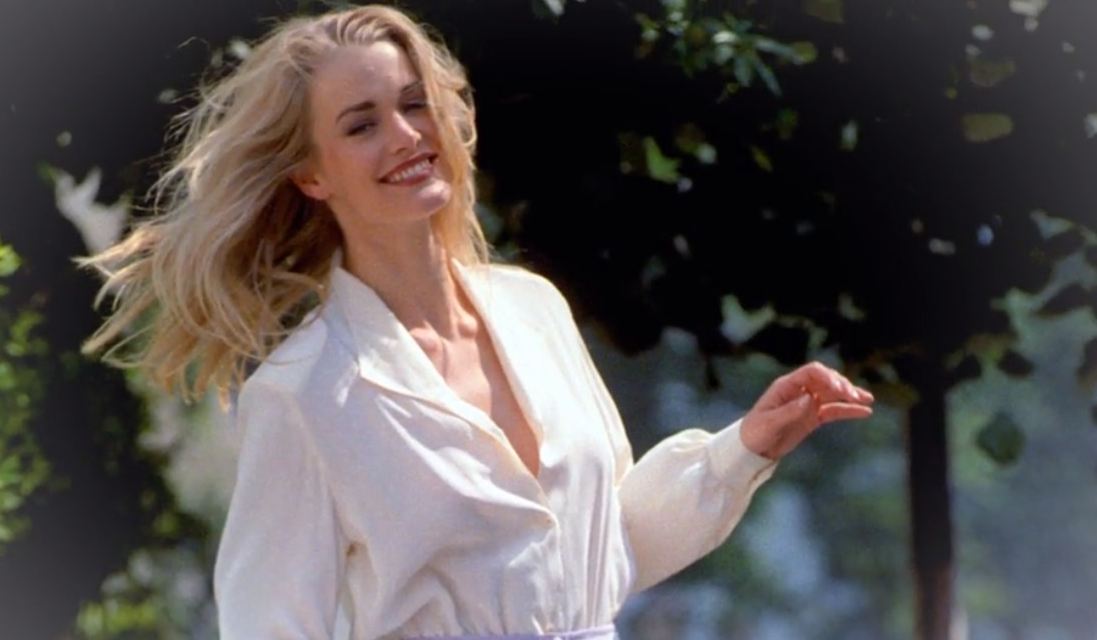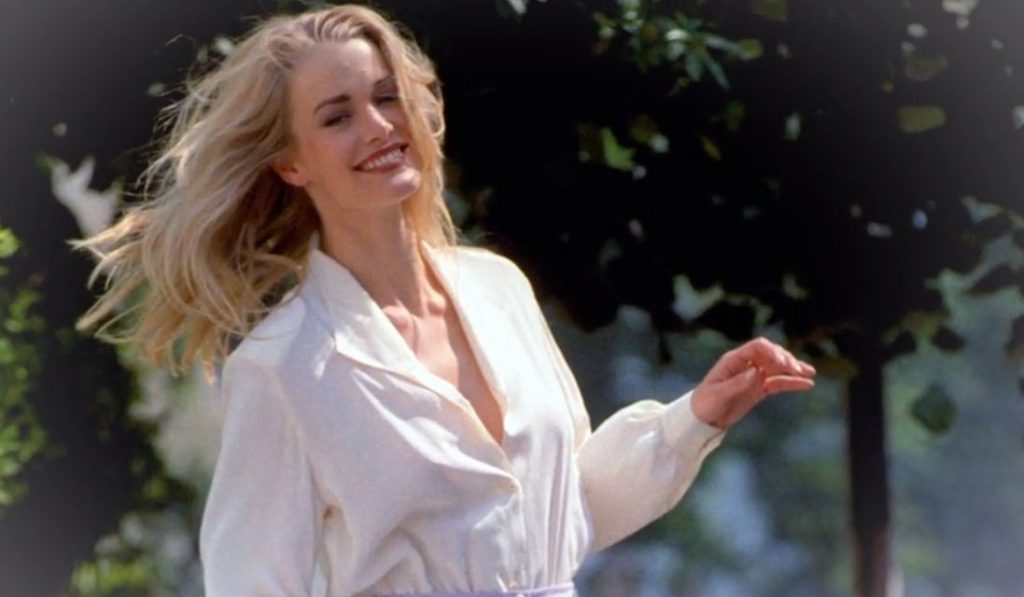 Melanie Sawyer, a 54-year-old living history teacher and founder of Wild Foods, hails from Essex County, NY. She found peace in nature and a love for flora and animals. Melanie moved to New York City, started a family, and changed to working behind the scenes in kid's fashion projects after working as a model to pay off her college debt. She actively volunteers for many organizations and has won awards for her civic engagement.
Melanie lives with her fiancé Brian in the Adirondack State Park. They survive off of hunting and fishing, a deep well, and solar energy. Melanie developed Thunderhawk Living History School to teach traditional living, foraging, and survival in historical settings. She founded Wild Foods and Wilderness to teach foraging and alternative food sources.
Melanie is delighted to join Alone Season 10 and and can't wait to put her abilities to the test. She hopes to encourage others to go wilderness exploring and values risk-taking and failure-based learning. Melanie has chosen ten items to help her survive the freezing conditions of Northern Saskatchewan, Canada.
1. Bow and Arrows
2. Cooking Pot
3. Ferro Rod
4. Fishing Line and Hooks
5. Food Rations
6. Food Rations
7. Multitool
8. Saw
9. Sleeping bag
10. Snare Wire
10. Tarcisio "Taz" Ramos Dos Santos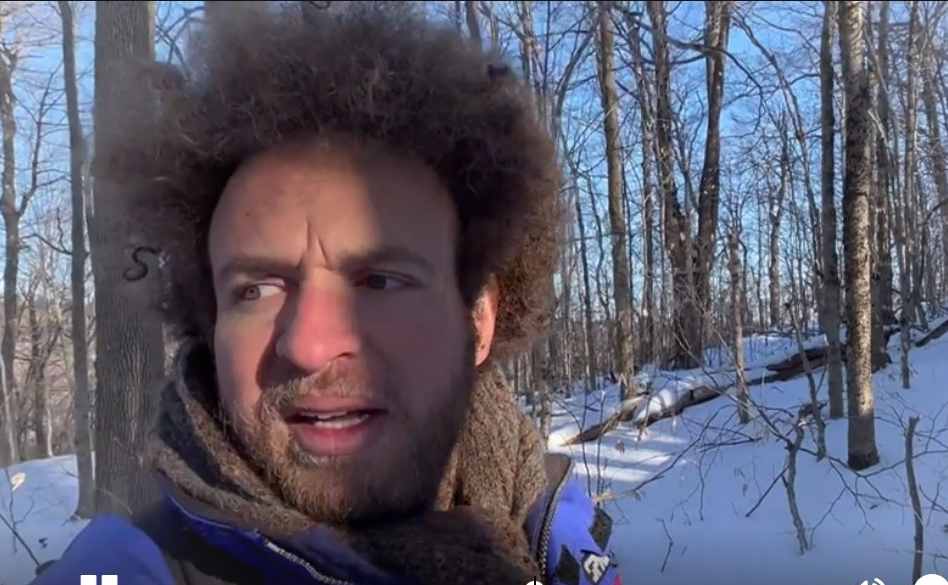 35-year-old direct support professional, musician, and homesteader Tarcisio "Taz" Ramos dos Santos comes from Becket, Massachusetts, and Sergipe, Brazil. Taz, who was up in a traditional household without running water or electricity, initially turned to theater and study to get away from the difficulties of his upbringing. After a survival school in Utah, he realized his hunting, fishing, foraging, and living in peace with natural talents were vital.
Taz connected with nature on a Western Massachusetts homestead. As a direct support professional, he helps autistic people discover nature and share their culture through music. He plays chess with buddies and homesteads. He wants to buy a house and move his twins from Brazil to his property for the Alone challenge. He hopes winning the competition will give him a sense of family in his new nation. For his survival journey in Northern Saskatchewan, Taz has carefully chosen ten items that will assist him in this endeavor.
1. Axe
2. Bow and Arrows
3. Cooking Pot
4. Ferro Rod
5. Fishing Line and Hooks
6. Multitool
7. Paracord
8. Sleeping Bag
9. Snare Wire
10. Tarp
Alone Season 10 Release Date
Get ready for the highly anticipated premiere of Alone Season 10, airing on Thursday, June 8 at 9 p.m. ET. The network promises that this will be the toughest season yet. Stay tuned to find out who will make it through the ultimate test of survival.