Alan Tenta from Alone Season 10: History Channel presents "Alone," a reality competition series that follows ten participants (seven paired teams in season 4) as they strive to survive in the wilderness with limited supplies, isolated from each other and all humans, except for occasional medical check-ins or "tap outs" when someone fails medical checks or decides to withdraw. If they fail a medical checkup or "tap out," they are removed from the competition and eliminated from participation.
The show's winner receives an enormous cash prize, starting with USD 500,000 and increasing up to USD 1 Million by season 7. The filming locations of Alone include Northern Vancouver Island in British Columbia, Nahuel Huapi National Park in Argentina, Patagonia, Northern Mongolia, Great Slave Lake in the Northwest Territories, and Chilko Lake in interior British Columbia, among many others.
Contestants on this show demonstrate the resiliency of human potential, with Alan Tenta standing out for his survival strategies in Northern Saskatchewan, Canada's harsh terrain, garnering public admiration. Let's learn more about Alan, his age, and his biography.
• Alone Season 10: Winner Name Revealed!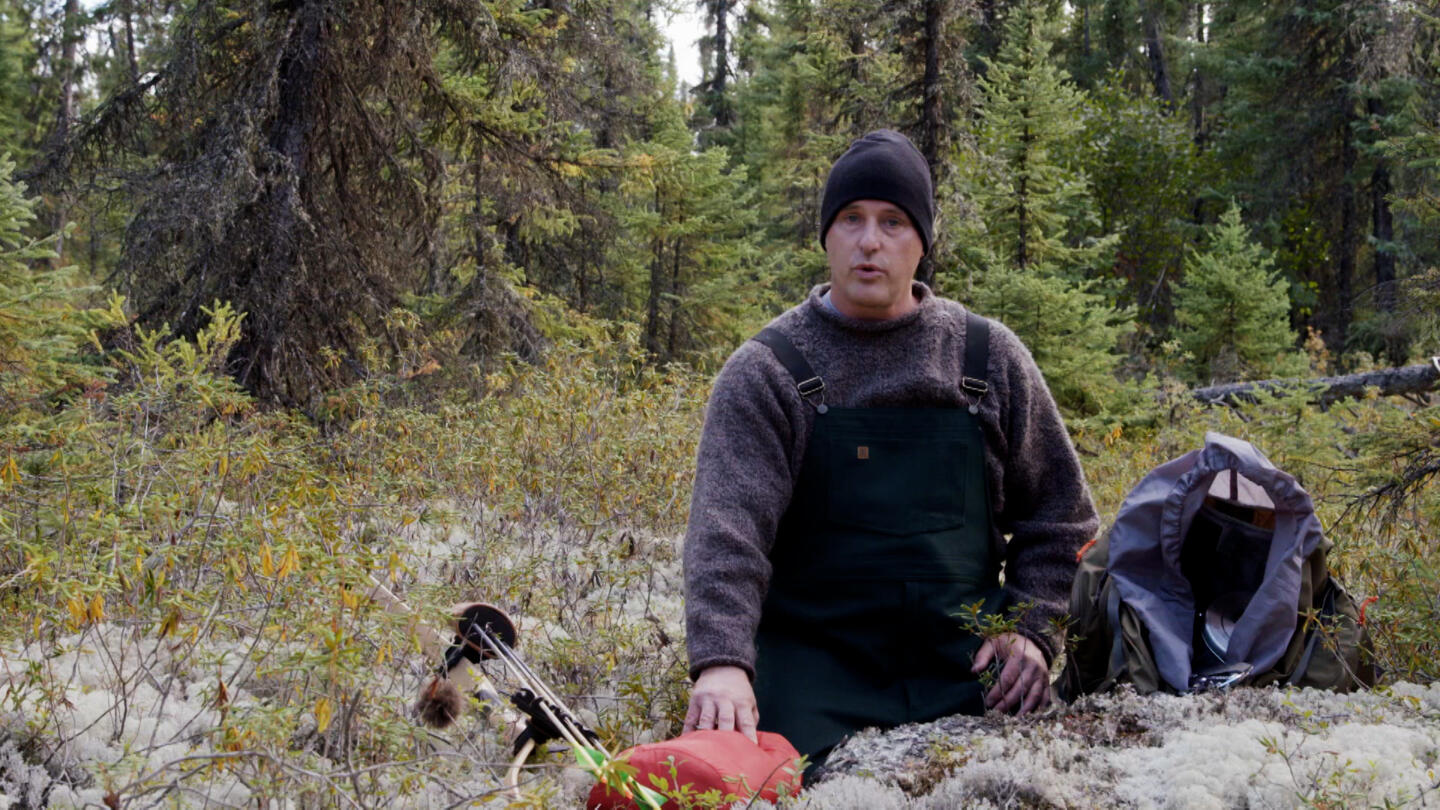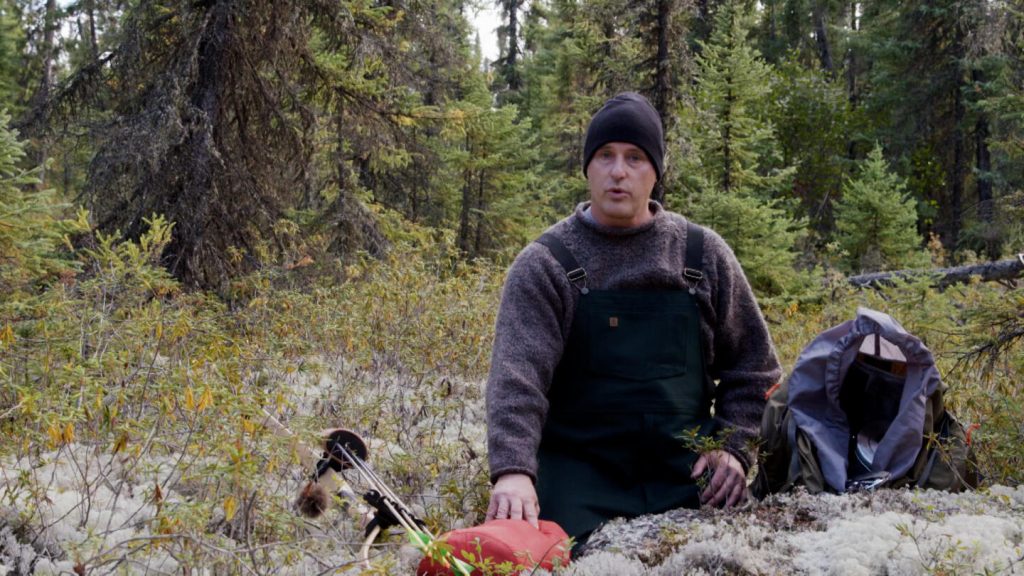 Who Is Alan Tenta and What Is His Age and Biography?
Alan Tenta hails from British Columbia's Columbia Valley in Canada and was born in 1971. At 52, Alan joined the show "Alone," motivated by his deep appreciation for nature. He lives with his family in this scenic locale. Also, he teaches high school classes about nature and outdoor activities, which eventually led him to "Alone" after participating in an Outdoor Education course.
Nature has always been a significant part of Alan's life, thanks to his father, who instilled a love for outdoor pursuits in him from an early age. Over time, he developed skills in fishing, hunting, and archery, starting with a worm-and-float setup for fly fishing before transitioning to bowhunting as his interest in archery grew. Alan's favourite pastimes include camping, adventure riding, fly fishing, and bow hunting for deer, elk, and turkey.
Alan hopes that participating in "Alone" will be one of the most incredible experiences of his life. He's excited to put his skills as a bowhunter, fisherman, forager, and bushcraft to the ultimate test, both physically and mentally.
Alan has decided to brave the freezing conditions in Northern Saskatchewan, Canada, with determination, and he's equipped with an arsenal of ten items carefully chosen from his travel bag:
1. An Ax
2. Saws
3. Ferro Rods
4. Fishing Line and Hooks
5. Bow and Arrows
6. Sleeping Bag
7. Cooking Pot
8. Paracord Wire and Snare Wire
9. Multitool
On June 8, just days before Season 10 of Alone premiered, Alan shared the specific equipment he selected for his survival journey and his reasons behind each selection. Due to Reindeer Lake being home to lake trout, pike, and other fish species that provide sustenance during filming, Alan highlighted the essentiality of fishing equipment in case he went without food during the competition, specifically mentioning fishing lines as crucial.
Alan upgraded his emergency supplies with a multi-tool featuring two blades for reliable backup, pliers for cutting snare wire and creating fishing lures. Furthermore, he received approval to make minor modifications, such as turning one of his rulers into a single-bevel chisel and changing its can opener's spherical section into a curved blade.
Alan included a cooking pot as an essential piece of equipment in his survival kit, enabling him to prepare food, boil water, and make broth. Although initially uncertain whether an axe was necessary, Alan eventually decided that having something capable of cutting through the ice for fishing in the frozen north persuaded him otherwise. However, he planned on using his saw for most firewood-cutting needs.
Alan carried a 50-pound long bow and quiver to ensure every opportunity was noticed when hunting large game animals during his big game hunting season. Alan saw this experience as an honour.
Alan chose a waterproof down sleeping bag rated to -40deg Fahrenheit for shelter to protect him from leaks or flooding, allowing him to rest easy and focus on the competition.
Alan felt confident he had all the equipment necessary to face the challenges awaiting him in the wilderness and demonstrate his survival skills on Alone.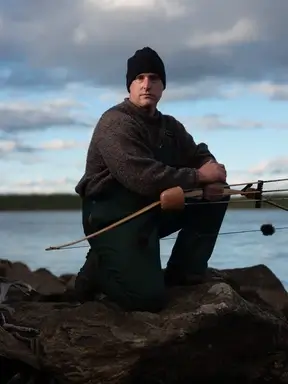 Alan Tenta's Profession
After completing his teacher training, Alan immediately searched for teaching positions and was lucky enough to secure one in Fort Nelson in Northern British Columbia. Later, he relocated back to British Columbia in 2010, where he began working at David Thompson Secondary School in Invermere in the Columbia Valley. His love of nature inspired him to specialize in English, Social Studies, and Physical Education courses, among others.
Driven by his passion for nature, Alan incorporated outdoor education into the curriculum in 2016, instructing kids in valuable survival skills for outdoor situations. To further his own education, he taught himself cross-country skiing, rock climbing, ice fishing, and fly-tying activities – something no other educator had done!
Alan's students played an instrumental role in his journey to the survival show 'Alone.' They encouraged him to audition after witnessing his outdoor skills expertise during an episode of the show. Thanks to their enthusiasm, Alan became one of ten contestants competing for the $500,000 grand prize on Alone after passing multiple interviews that assessed both his capabilities and dedication.
Alan's dedication to teaching and passion for nature eventually enabled him to showcase his survival skills on the captivating reality show 'Alone.'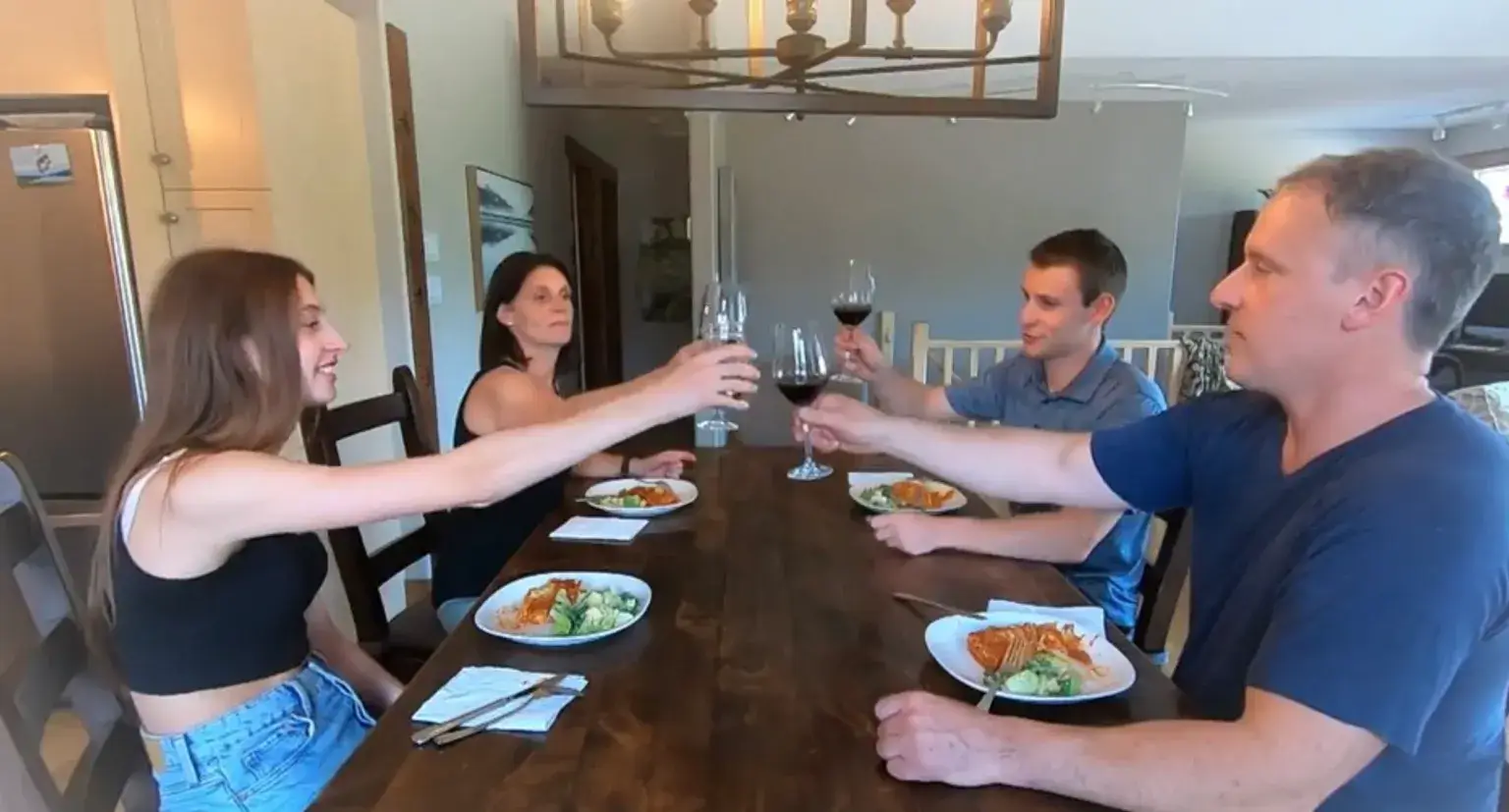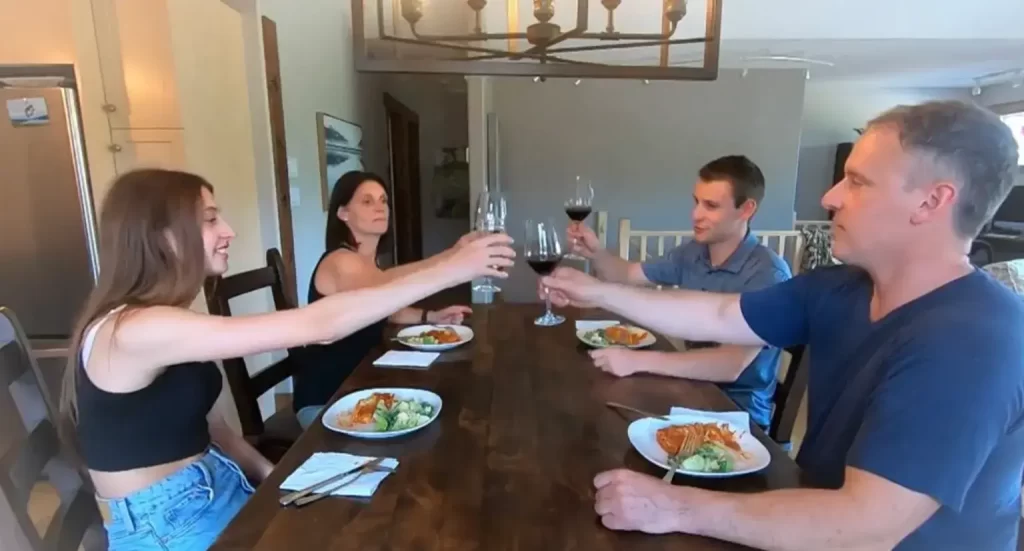 Alan Tenta's Personal Life: Wife and Children
Teaching not only afforded Alan a successful job but also allowed him to work closely with with his wife Lisa Tenta, the Vice Principal at David Thompson Secondary School, where they have their two children, Davis and Mackenzie. In 2010, their family relocated from Ohio to British Columbia, where they have since made themselves at home.
Alan has always found inspiration and peace in nature, which was instrumental in applying for the reality show 'Alone.' However, this decision wasn't solely driven by recent experiences; instead, it stemmed from both early years experiences and later life journeys.
Alan embarks on his thrilling adventure aboard "Alone," and we wish him all the best for its success, hoping that he continues to be inspired by nature's beauty in all his undertakings.
Also Read: Alone Season 10: Meet Melanie Sawyer