The fourth episode of the Ahsoka series is here to take you on an exciting adventure. The fourth episode of Ahsoka takes the audience on a thrilling adventure through the Star Wars galaxy. The tale continued in the most recent episode of "Ahsoka," with our heroes dealing with the fallout from a fierce space conflict. Ahsoka, Sabine, and Huyang were left trapped in the enigmatic red forest of Seatos, cut off from the outside world after Huyang tried in vain to repair communications aboard the damaged T-6.
The title of the episode, "Fallen Jedi," alludes to the difficulties Ahsoka and her allies will encounter.  (tvacute.com) We'll go deeply into the exciting Star Wars universe in this essay, where lightsaber battles, secrets, and endearing characters take center stage. Ahsoka Episode 4 provides fans with an exciting and emotional experience, serving as a tribute to the lasting appeal of this well-known franchise.
In Ahsoka: What are Purrgil? Space Whales Explained!
Ahsoka Season 1 Episode 4 Recap
After a battle with Morgan Elsbeth's (Diana Lee Inosanto) friends, Ahsoka, Sabine Wren (Natasha Liu Bordizzo), and Huyang (David Tennant) are conducting critical repairs onboard their ship when the episode opens. Ahsoka, played by Rosario Dawson, is extremely worried about the Grand Admiral Thrawn, a fearsome foe, possibly making a comeback. After the destruction of the Empire, the fragile peace in the galaxy can be upended by Thrawn's resurrection.
Unfazed by their situation, Ahsoka and Sabine set out on a mission to find the enemy's ground base in order to stop Elsbeth Morgan from accessing a crucial star chart. The Twi'lek general Hera, together with her son Jacen (Evan Whitten), the perpetually grouchy Chopper, and a squadron that featured Captain Carson Teva (Paul Sun-Hyung Lee), a familiar face to fans from an episode of "The Mandalorian," violated instructions and conducted a risky mission to save Ahsoka.
Hera Syndulla (Mary Elizabeth Winstead)'s title as Phoenix Leader in Teva's speech was significant since it alluded to her position as captain of the Phoenix Squadron, an elite group of starfighters famed for their skill in the Galactic Empire's civil war.
While Sabine fought Shin Hati (Ivanna Sakhno), the Force-using foe who had previously impaled her with a lightsaber, back on Seatos, Ahsoka found herself in a fight with Marrok (Paul Darnell). With her trademark white lightsabers, Ahsoka quickly eliminated Marrok, showcasing her combat prowess.
The former Jedi Knight Baylan (Ray Stevenson), who believed that siding with Thrawn and starting a new conflict was essential for the galaxy's survival, was where she intended to find the star chart. The foundation for a dramatic conflict was laid by Baylan's belief that destruction was necessary for creation.
Sabine continued her fierce conflict with Shin in the woods while Ahsoka confronted Baylan. Unexpectedly, Sabine appeared to be using the Force, but instead she fired two tiny rockets from her wrist as a tribute to her Mandalorian ancestry. Shin, a talented Force user, skillfully avoided the exploding missiles and even utilized one as a distraction to flee.
Although Ahsoka was able to obtain the star map, Baylan managed to corner her at the precipice. She struck Shin against a boulder with the Force, knocking her out and rendering the mercenary comatose. Ahsoka's victory, though, was fleeting since Baylan, in a swift move, sent her plummeting down the cliff, leaving her destiny shrouded in mystery. Sabine, upset, was getting ready to approach Baylan.
Unexpectedly, Baylan chose to negotiate rather than engage in a duel. He made Sabine an alluring proposal: follow him into the unknown and meet up with her long-lost friend, Ezra. He told her that if she gave over the egg carrying the map, nothing bad would happen to her. Recognizing that this was her greatest chance to locate her companion, Sabine reluctantly turned it over.
Elsbeth made preparations to travel into deep space with Baylan, Shin, and Sabine in restraints after securing the coordinates to Thrawn's position. Just in time to see the Eye of Sion, a massive ring capable of astounding hyperspace travel, vanish, Hera and her squadron arrived. However, the gadget released a strong surge that brought to collisions between numerous starfighters. Captain Teva was one of the surviving people. The Jedi Knight Kanan Jarrus's son Jacen acknowledged having a menacing "bad feeling" about the predicament.
Who Is Ryder Azadi, the Governor of Lothal, in 'Ahsoka'? Who plays the role?
Ahsoka Episode 4: Ending Explained! Where is Tano?
The plot of Ahsoka Episode 4 changes in an unexpected way toward the end of the episode. Due to her strong emotional connection to Ezra Bridger, Sabine makes a crucial choice. She gives the star chart to Baylan after giving in to his pressure. This betrayal exposes Ahsoka to danger and causes a surprising scene to occur in the episode.
Baylan tosses Ahsoka off a cliff in an unexpected turn, seemingly killing her. A layer of complexity has been added to the story by this unanticipated turn of events, leaving viewers eagerly anticipating the resolution in the next episodes. When Ahsoka jumps from the cliff, the episode's title, "Fallen Jedi," literally means that she is in a perilous situation.
Following Ahsoka's fall, concerns regarding her location and fate surface. It soon becomes clear that Ahsoka is not where she should be, but rather in a strange land. The episode makes a suggestion that Ahsoka might be in the World Between Worlds, a notion that was first explored in the Star Wars world by earlier animated programs.
In the mysterious and enigmatic dimension known as The World Between Worlds, time and space are unfixed. It opens up new storytelling opportunities and gives characters the chance to engage with crucial times in Star Wars history. Intriguing questions concerning Ahsoka's relationship to this enigmatic realm and how it may affect the course of the series are raised by her presence in this location.
The Fan-Favorite Character Anakin Skywalker Appears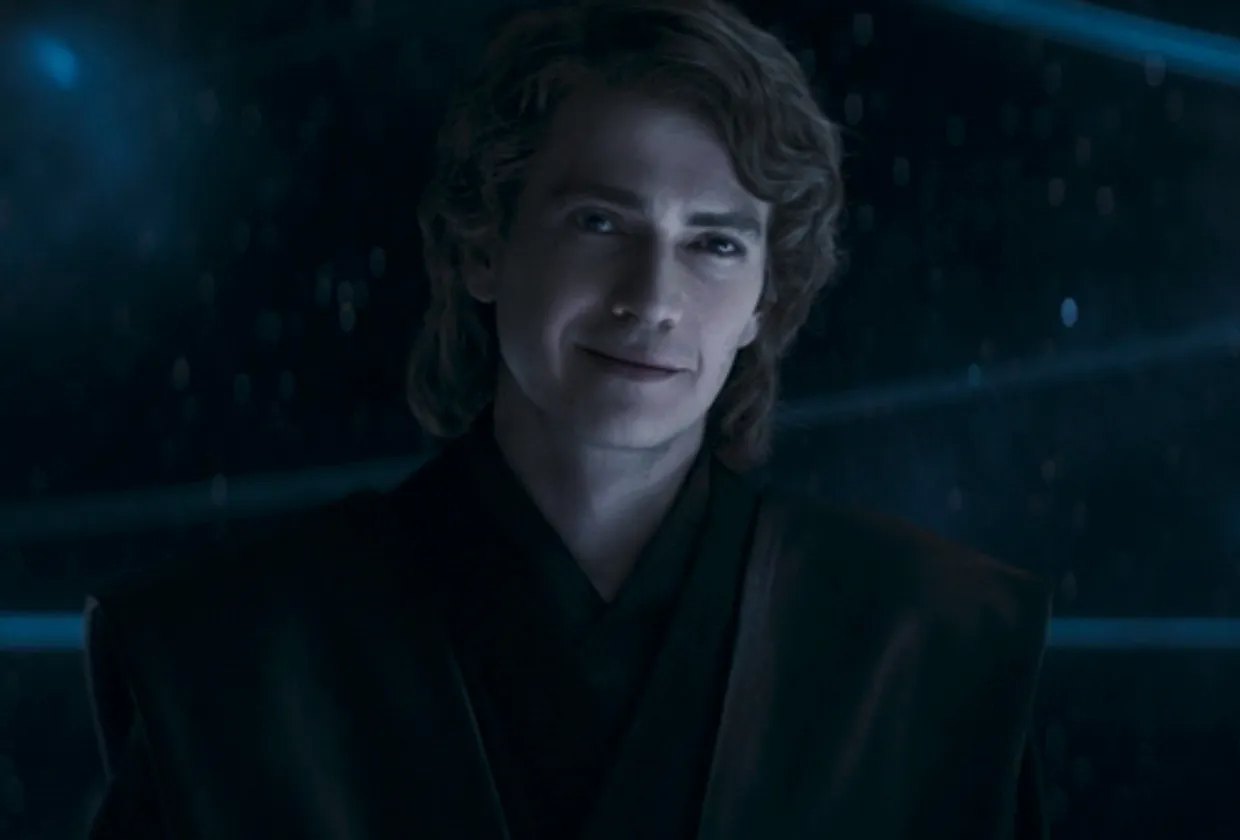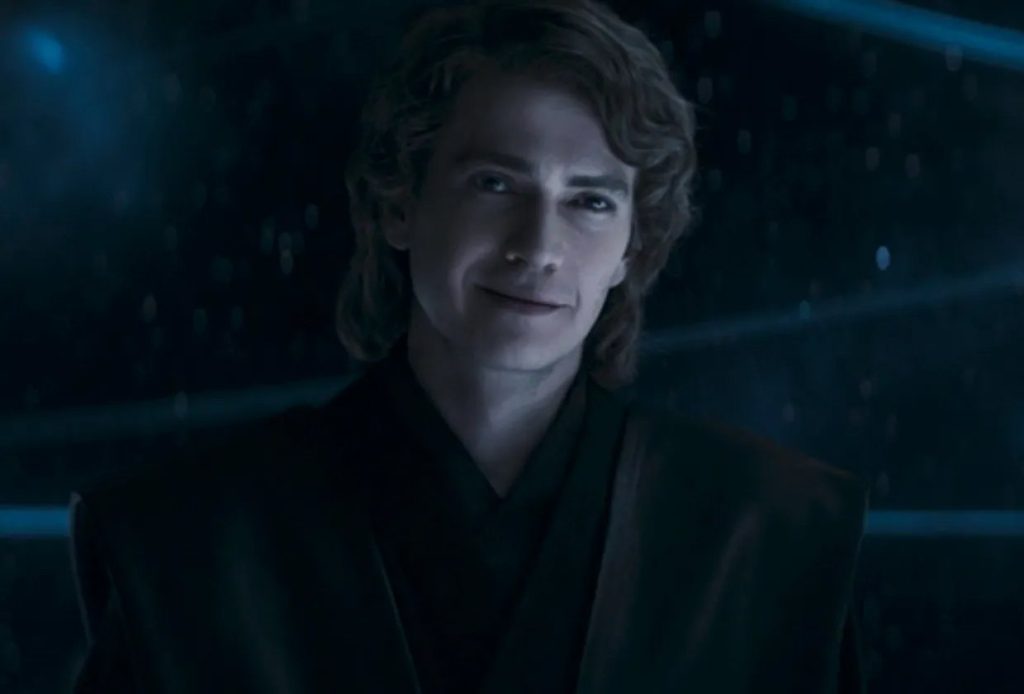 The surprising entrance of Anakin Skywalker (Hayden Christensen) in Ahsoka Episode 4 is one of the most important and intensely felt scenes. When Ahsoka woke up on a flooded bridge in what appeared to be the Netherworld of the Force, the focus of the episode moved to her. She recognized her former boss, Anakin Skywalker, played by guest actor Hayden Christensen, in that location. She was addressed by Anakin as "Snips," and he expressed astonishment at meeting her so quickly.
An emotional reunion between Ahsoka and Anakin formerly known as Darth Vader highlighted a heartbreaking moment in the episode as she turned to face him. Known by nicknames like "SkyGuy" and "Snips," their friendship has been a distinguishing feature of the animated series "Star Wars: The Clone Wars."
Despite not being present in the flesh, Anakin's presence begs the question of what Ahsoka is experiencing right now. The problem is complicated by Anakin's later development into a Force ghost. It implies that Ahsoka might be in a realm associated with the afterlife or a region that exists between the worlds of life and death.
Ahsoka and Anakin's reunion is accompanied by a variety of emotions, including astonishment, excitement, confusion, awe, and possibly even horror. This is one of the episode's outstanding parts because Rosario Dawson's superb acting brings Ahsoka's feelings to life.
Who is Marrok in Star Wars 'Ahsoka'? Explained!
Conclusion
Finally, Ahsoka Episode 4 is a thrilling and action-packed episode of the show. The longer running time allows for more in-depth character development and lays the groundwork for future plot twists, especially with regard to Grand Admiral Thrawn's (Lars Mikkelsen) return. The startling conclusion, which featured Ahsoka's downfall and Anakin Skywalker's debut, has viewers anxiously awaiting the upcoming episode.
The episode's discussion of the World Between Worlds and its relationship to Ahsoka's destiny gives the story an air of intrigue. It will be interesting to watch how this dimension affects Ahsoka's trip and the development of the plot. Fans are eagerly expecting what lies ahead in this riveting trip through the "Ahsoka" series after the reappearance of Anakin Skywalker and the memories linked with their special friendship.
Overall, Ahsoka Episode 4 keeps viewers on the edge of their seats and furthers Dave Filoni's reputation as a master storyteller. The series maintains its reputation as a must-watch for Star Wars fans thanks to its complex character dynamics and unexpected turns. The Star Wars universe's mysteries are still being revealed as we eagerly await the next episode, giving us enough to think about and debate.
Ahsoka Season 1 Tribute to "Ray" in Title Card