The Afterparty Season 2 Episode 10 Recap: Who Killed Edgar? Television has a special way of keeping us on the edge of our seats, and Season 2 of "The Afterparty" did not let us down. We were treated to a fascinating variety of genre parodies as the season went on, from Wes Anderson tributes to Regency romances. But it all built to the suspenseful conclusion, as Edgar's murder mystery took center stage. (tvacute.com) We'll go into the in-depth recap of Episode 10, learn the truth behind the unexpected conclusion, and analyze the reasons behind Ulysses' murder.
 The Afterparty's Season 2 Episode 7 Recap
The Afterparty Season 2 Episode 10 Recap
The authorities are prepared to detain Grace for the killing of tech tycoon Edgar Minnows (Zach Woods)as the Season 2 finale's credits roll. They immediately suspect her because of her recent union with Edgar, a guy of considerable fortune. Aniq (Sam Richardson) and Detective Danner (Tiffany Haddish), a team that has been painstakingly looking into the case, have a different perspective. They assemble all the suspects in classic whodunit fashion in an effort to solve the mystery once and for all.
But as time passes, their list of potential suspects gets shorter, and despair grows. Danner suddenly realizes that one person has been noticeably missing from everyone's memories of the after-party activities: Zoe. She approaches, ready to reveal an astonishing confession that will send chills down the detectives' spines. Her story develops like a campy horror film, complete with a dog, an outburst, and an unexpected turn.
But this information is only the very beginning. The Season 2 finale of "The Afterparty" transports us on an exhilarating rollercoaster of tension, deceit, and unforeseen allegiances. It's a perfect conclusion to a season that has skillfully incorporated mystery and fun into its plot.
The Afterparty Season 2 Episode 10: Ending Explained!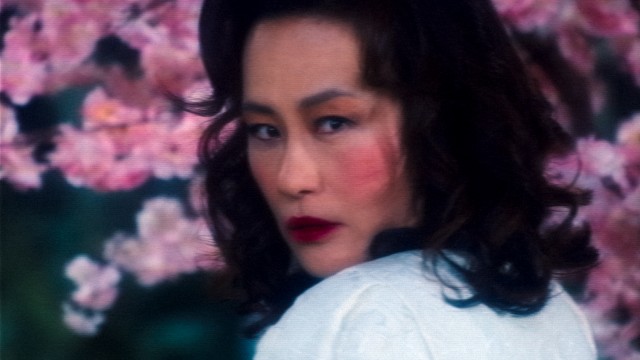 Danner and Aniq find themselves at a fork in the road with the police on the scene, discouraged by the lack of a clear culprit and the ambiguous nature of their inquiry. Danner, though, suddenly has an epiphany. She thinks of Zoe, the one person who had escaped everyone's attention.
The focus of Zoe's startling confession is her meeting with Isabel's dog during the after-party. She throws the dog out the window in a fit of rage, thinking it has been badly wounded. The dog does, however, manage to survive the fall, revealing Edgar's mysterious remark about a "hound from hell." It's a revelation that everyone finds perplexing.
But the mystery deepens. The sheriff, a close friend of Isabel's, is prepared to detain the bride, Grace (Poppy Liu), and promptly wrap up the investigation. Aniq and Danner, however, have other ideas. To save Grace and stop the sheriff's rash judgments, they and the other guests make unexpected confessions. Danner and Aniq think that Ulysses (John Cho), not Edgar, was the intended victim, which causes the investigation to take an unexpected turn.
We must examine Ulysses' nuanced reasons in order to comprehend this turn of events. Vivian and Ulysses formerly had a passionate relationship, but she ultimately decided to stay with Ulysses' half-brother Feng (Ken Jeong). Ulysses never really let go of his affection for Vivian in spite of this. He recognized an opportunity to win her back once Feng was gone. He used his vast knowledge of flora and wildlife, turning to a poisonous plant known as Devil's Trumpet, to accomplish this.
In order to avoid being discovered, Ulysses carefully brewed the poison using a drinking horn and hot shower water. He gives the poisoned liquor to Feng at the after-party with the intention of killing him and regaining Vivian's love. But destiny had other ideas. By accident, Feng took Edgar's glass and dropped the poisoned one. Video of the transfer served as indisputable proof of Ulysses' guilt.
This information reveals Ulysses' true nature and the lengths to which he will go in order to win Vivian's love. His actions had unanticipated effects, which prepared the audience for the season's thrilling and surprising conclusion.
Why did Ulysses try to Murder Feng?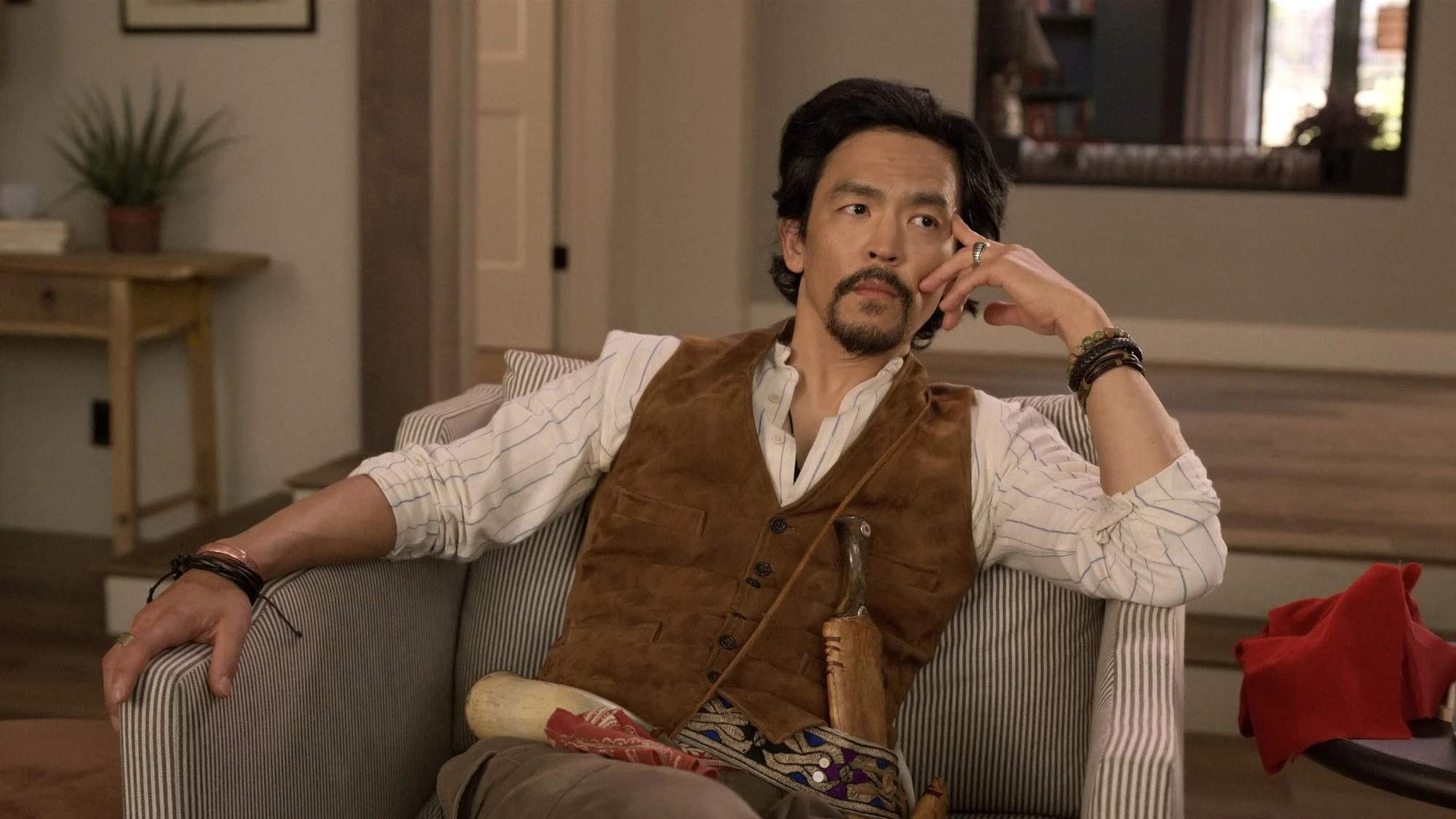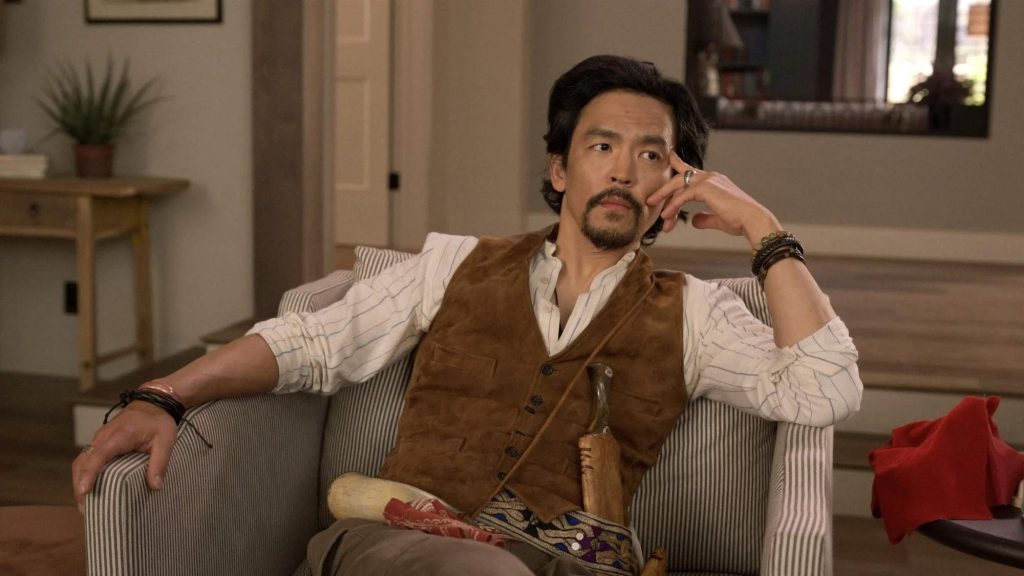 Unrequited love and jealousy are the driving forces behind Ulysses' actions. Ulysses was unable to let go of his intense affection for Vivian despite her decision to remain with Feng. Ulysses asked Vivian to quit faking and leave Feng when they eventually met one night and she finally told him to stay away from her family. Especially now that his girls were grown, he wanted her all to himself. Vivian rebuffed Ulysses' attempts and vehemently defended Feng.
Ulysses, who felt betrayed and hurt, knew there was only one thing left to do: remind Vivian of what it was like to be with him. He needed to get Feng out of the picture to accomplish this, and his understanding of Devil's Trumpet gave him the means to do it. Ulysses was driven down a dark path by his ingrained envy and obsession, which ultimately had unexpected effects.
What happened to Grace at the end of the episode?
Grace's journey comes to a successful conclusion at the end of "The Afterparty" Season 2 Episode 10. Grace is no longer considered a murder suspect as the murder case has been solved and Ulysses has been caught in the act. She may now move on with her life without being constantly worried about being suspected thanks to this development.
The show also makes a financial prediction for Grace. She agrees to a prenuptial contract that leaves Isabel the majority of Edgar's wealth. However, it also gives Grace enough financial means to help Feng restart his bao bing business. Grace is able to clear her name through this financial resolution while simultaneously positively advancing Feng's professional goals.
As a result of the episode's resolution of the murder case against her and the financial issues in a way that improves her and Feng's future, Grace's character enjoys a happy ending.
Are Aniq and Zoe Married at the end of The Afterparty S02?
Yes, towards the end of Season 2 of The Afterparty, Aniq and Zoe are not only engaged but also married. As the episode comes to a surprise conclusion, their marriage is revealed to have taken place a year after the events of the finale. The series' trademark mayhem and crime-solving are enhanced by this unanticipated turn.
Aniq accepts Zoe's engagement ring, and the two start down the path to marriage. The story then jumps ahead a year, and we find out they got married. The unorthodox way their relationship developed fits the show's flair for the unexpected.
They are seen visiting the set of Danner's new film, which intriguingly tells the first season's tale, as the episode comes to a close. Aniq is portrayed in the film by Jaleel White, and in an unexpected turn of events, he gets engaged to Danner. Although the twist is unusual, it fits with the quirky and surreal spirit of the show.
The Afterparty is a show that can always return with fresh and exciting storylines because of its talent for leaving room for upcoming mysteries and tales. Even in its most strange moments, the series' unusual and unpredictable nature manages to keep its viewers interested and entertained.
Conclusion
The Season 2 conclusion of "The Afterparty" expertly combines humor, mystery, and surprising twists, leaving viewers content and fascinated. It exemplifies how storytelling can captivate audiences and keep them committed in the lives of nuanced individuals.
The show gives many of its characters a genuinely joyful conclusion as we say goodbye to Season 2. Aniq and Zoe find love and happiness together, Grace and Hannah are able to pursue their romance in public, and Vivian and Feng's marriage is stronger than ever. Although it's a happy ending, Ulysses' actions serve as a reminder of the negative effects of infatuation and jealousy.
In the end, "The Afterparty" Season 2 gives us a feeling of completion by tying up any remaining loose ends and teasing us with the prospects of what lies ahead. It's evidence of how effective narrative can be in engrossing us and making us eagerly anticipate the next installment.