The sixth episode "Facelift," comes off as some sort of moralistic cautionary tale about cosmetic surgery and the sins of vanity. It examines how important beauty is in society and how far some people would go to acquire it. The most recent American Horror Stories episode, which was directed by Marcus Stokes, features Judith Light, Rebecca Dayan, Britt Lower, Todd Waring, Cornelia Guest, and Manny Coto has written. The episode also makes use of mythology and the dread of cults in addition to the consequences of beauty in society.  tvacute.com has a full recap on exactly what went down in AHStories Season 2 Episode 6 titled "Facelift."
AH Stories Season 2 Episode 6 Recap
In the opening scene of "Facelift," Virginia is introduced to us when she wakes up next to a nightstand piled high with posh-looking cosmetics. When she collects her morning urine in a mason jar and applies it to her face with a wad of cotton, Her Stepdaughter Fay (Britt Lower) tells her that these items aren't working for her any longer.  Ever applied hemorrhoid cream under her eyes to tighten the skin—this is meant to be surprising and unpleasant.   She spends her days hanging out with her stepdaughter Fay and having feelings for her neighbor Bernie. Virginia's desire to be in a love relationship once more and her attention on her appearance are both caused by the passing of her spouse.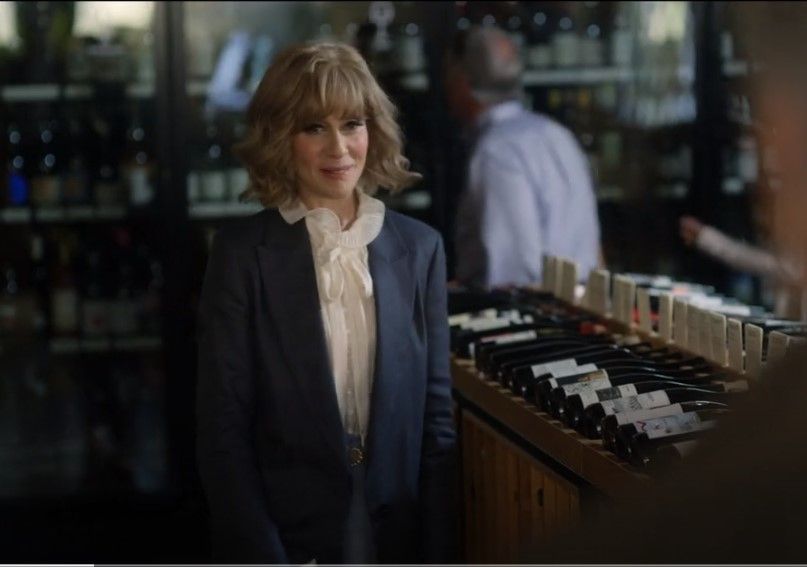 The widow has no friends and even managed to get rid of her cleaning lady (Todd Waring). Virginia develops a plan to get dressed up and "run into him" there after discovering through non-internet monitoring that Bernie visits the neighborhood wine shop every Friday at a specific hour to get a bottle for the weekend. However, when he arrives, he's not alone. Virginia went to college with Cassie (Cornelia Guest), a stunning blonde who is with him. Virginia is shocked by the fact that Cassie appears to be roughly 20 years younger than she is, and she is curious as to how this is possible.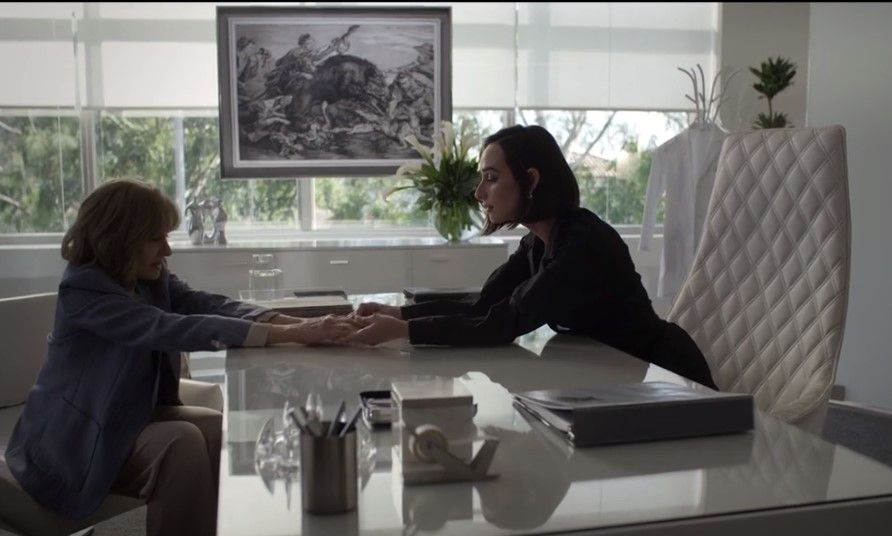 Dr. Enid Perle (Rebecca Dayan), the episode's Isabella Rossellini clone, claims to have created a unique face augmentation and skin rejuvenation process that she's mastered after extensive research and travel, and she claims to be the secret of Cassie's good looks. Virginia is initially told by Dr. Perle that she isn't a good fit for what she does, but that simply makes her desire it more, which was probably the goal. Virginia moves some money around and goes for it in defiance of the better advice of her business manager and stepdaughter. The healing process is a pain once the treatment is finished. Her hands are also tightly wrapped. She is frantic for painkillers, which Fay stuffs into her mouth. Angered, she abandons Virginia to handle it.
Perle decides that Fay is a bad influence and a hindrance to healing, so she invites Virginia to a healing retreat that is complimentary and open to all of her patients.
Virginia is also there to save her mom. Frequently reminding Fay that she is not her biological mother, Virginia turns on her.  The big gathering of attendees is revealed to be members of a cult who offer a sacrifice to Étain for their good health and beauty as Virginia's bandages are taken off. Virginia has been changed into a pig, defeating her goal to become one of the beautiful people. when she is made to rely on Bernie for assistance just to discover that he is not her ally.  her new pig hands and snout were on display for Étain and the rest of the world to see. the connection between the pig and the butterfly symbol of the cult is all a part of its past.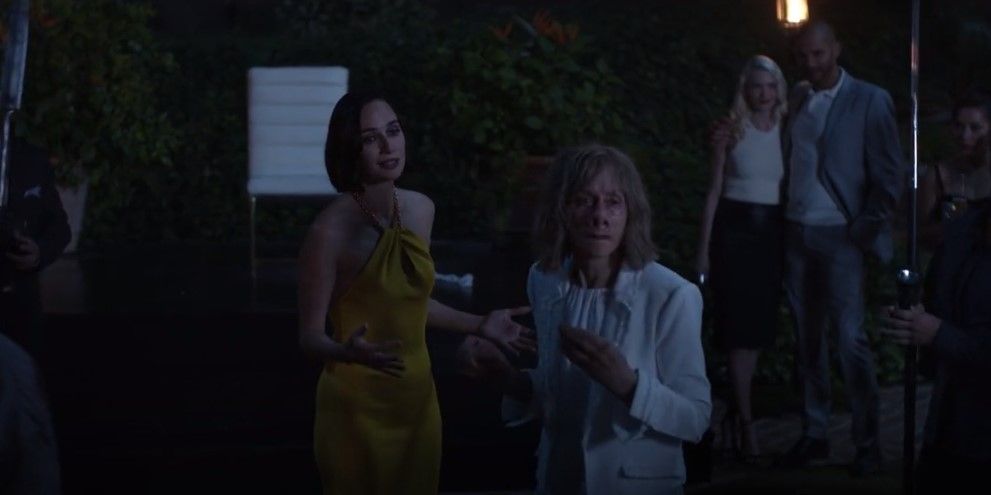 It is revealed that she is that year's sacrifice to Étan, the shining one who assumes the forms of the sun and the butterfly, at Dr. Perle's retreat in the Santa Monica Mountains where she spends the remainder of her recuperation. It turns out that Virginia's stepdaughter's birth mother was a member of this strange tribe when she is speared to death as a sacrifice to Etan. She apparently consumes Virginia's swine blood at Perle's encouragement, posing as a much hotter version of herself. She joins their ranks and, in the final moments, is seen pursuing her dream of attending law school. She has the same shopping center butterfly tattoo as the other stabby, attractive members of their group.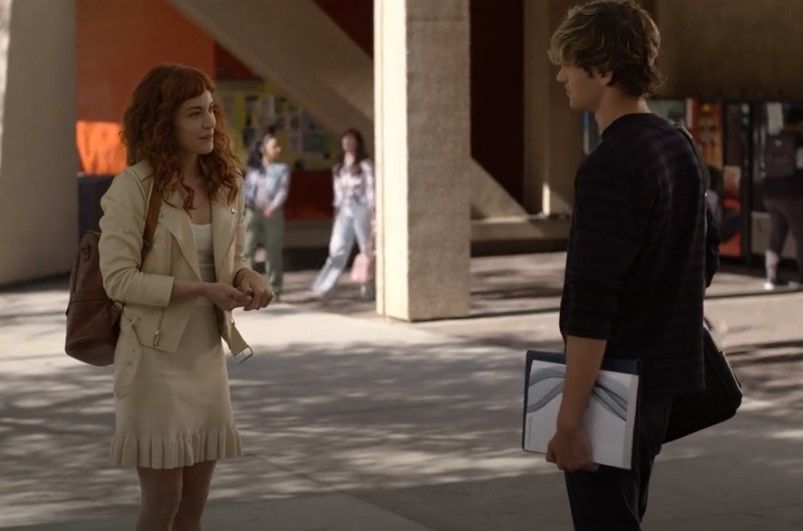 There are a number of subplots in "Facelift" that help to bring the story together. This episode attempt to make the audience feel sorry for these folks. Instead, these very self-centered personalities only care about what will benefit them, even if it involves doing harm to others. "Facelift" contemplates what someone will do to fulfill their deepest goal, regardless of how unimportant things may appear to be.