The latest animated superhero comedy from The LEGO Batman Movie co-writer Jared Stern is called DC League of Super-Pets. In order to save the Justice League in this movie, Krypto works with a bunch of animals from a sanctuary commanded by Ace. Dwayne Johnson, Kevin Hart, John Krasinski, Kate McKinnon, Natasha Lyonne, Vanessa Bayer,  Thomas Middleditch, Diego Luna, Ben Schwartz, and Keanu Reeves all lend their voices to the movie.
This entertaining and creative superhero film is worth watching. This film does a great job bringing the idea of animals with abilities to life. The movie understands what it is and has a lot of fun. The Rock voices Bark Kent, a superpowered, bespectacled dog. He loves Superman (John Krasinski). Krypto fears being supplanted by Superman and Lois Lane (Olivia Wilde).
A Kryptonian Labrador (Dwayne Johnson) finds its way inside Kal-El's escape pod during the fall of Krypton and consoles him as they travel towards Earth. Years later, the dog and Kal-El, who is now known as Krypto and Superman, coexist in Metropolis as Bark and Clark Kent, respectively. Krypto is envious that Lois Lane, a journalist, is dating Clark. Clark visits an animal shelter in search of a friend for Krypto after concluding that the latter needs one. While there, Krypto encounters Ace (Kevin Hart), a Boxer who is attempting to leave the shelter, and is able to stop him. Later, Lex Luthor (Marc Maron) is seen by Superman and Krypto reeling in an asteroid that has orange kryptonite tied to it with the intention of gaining superhuman abilities. The Justice League and the two are able to beat him with ease. In the meantime, Lulu, a test subject for Luthor, is able to reel in a piece of kryptonite, giving her superpowers.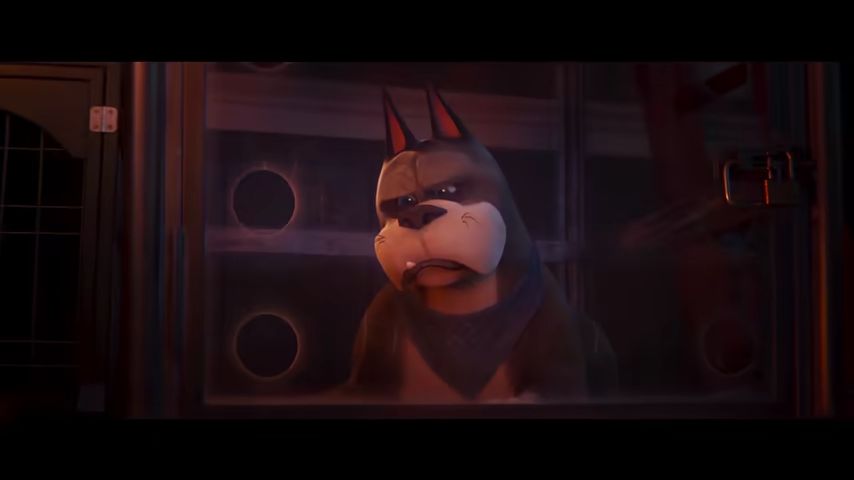 Everyone else at the refuge acquires superpowers without her knowledge. Ace has now developed super strength and indestructibility, while PB the potbellied pig, Merton the turtle, has developed super speed, and Chip the squirrel has developed electrokinesis. When Superman wants to go on dinner with Lois in proposing marriage, Krypto and he clash at home. Lulu, though, manages to catch Clark. Krypto tries to save him, but he becomes powerless as a result of eating cheese that contained green kryptonite. Later, he comes across other animals from the shelter who, aside from Ace, agree to assist him. Ace, however, would only cooperate if Krypto threatens him. In order to liberate Luthor, Lulu gathers her own army of Guinea Pigs, kidnaps the Justice League, and travels to Stryker's Island. The animals in the shelter attempt to stop her but fail miserably; as a result, Krypto is sent to the Hall of Justice.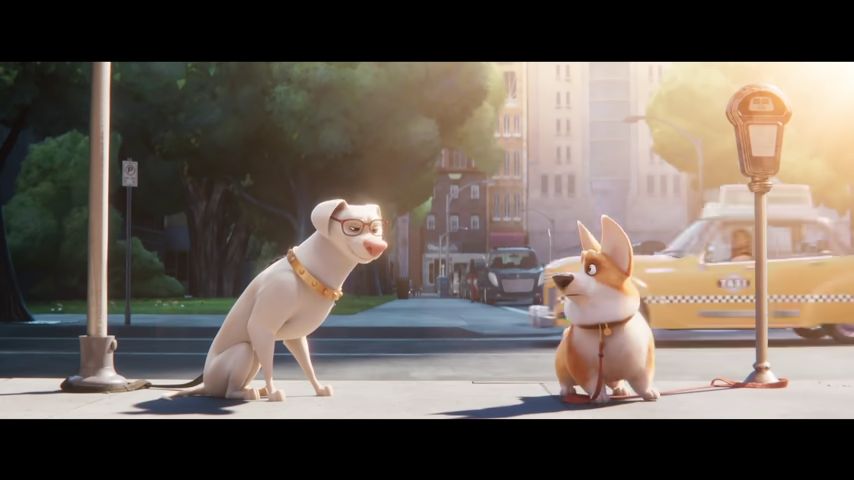 Ace explains his background to Krypto when they are on the roof and claims that dogs will love no matter how much it hurts. In order to try to stop Lulu, they leave for Stryker's Island. A kitten called Whiskers that Lulu saved wants to kill them before they can stop her because he has the ability to control explosives and weaponry because to body features. But they are able to flee thanks to their cooperation. They attempt to stop Lulu at the prison but, in order to save Krypto, lock themselves in cells.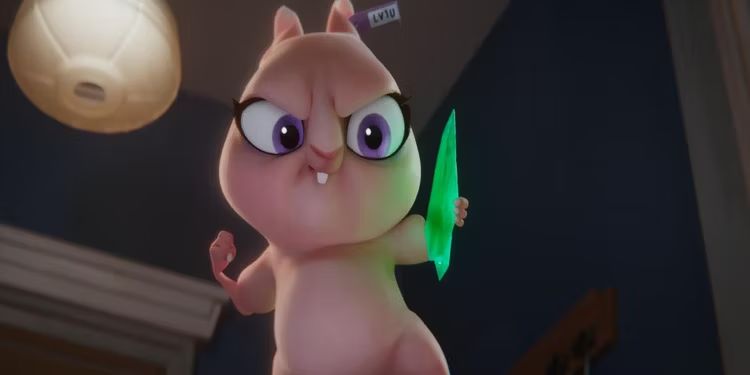 But after Lulu sets Luthor free, he deserts her. Lulu easily rebels and makes the decision to disband the Justice League. Krypto is able to regain his powers, but he asks his buddies to avoid any danger while he travels to Lex Corp. While Lulu fires a missile from the building after capturing Luthor, he easily defeats the guinea pigs. The Justice League or Lois, who is in a nearby news helicopter, must be chosen by Krypto. While his friends succeed in saving the Justice League, Krypto makes the decision to save Lois. Lulu becomes enraged and injects the orange kryptonite fragments into her brain, transforming her into a huge monster. Lulu is too strong to be stopped even with the help of the Justice League and the Super Pets.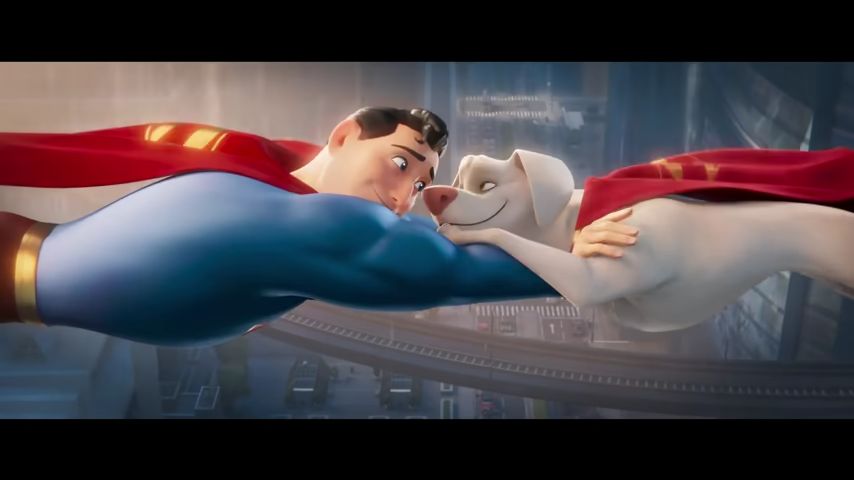 Krypto realizes this and decides to employ the Solar Paw Punch, a move that can kill any enemy but only the hero who uses it. When he uses it, Lulu's brain spews orange kryptonite, trapping her inside a hot dog stand. Ace utilizes his immunity to save Krypto as he accepts his fate. The Justice League adopts the remaining shelter animals, with the exception of Lulu (who Mercy Graves, Lex's underappreciated assistant, decides to pair up with during the mid-credit sequence), and Krypto permits Clark to wed Lois. The pets eventually created their own superhero. In the post-credits scene, Black Adam and his dog are introduced to Superman and Krypto.
DC League of Super-Pets Movie Review
This film is as good as expected. It's a movie with loud chuckles and cartoon action. After Kate McKinnon's wicked hairless Guinea pig Lulu takes away Krypto's powers and kidnaps the Justice League. A weaker Krypto team up with powerful shelter pets to save the day. Every animal in the movie has a unique, endearing personality. The action isn't great, but the aesthetics and humor make up for it. With its wit and details, well-written humor can make grownups chuckle. Johnson and Hart bring their chemistry to the film, while Kate McKinnon is hilarious as the villain. It's easy to foresee where the protagonists will wind up because the movie has all the typical superhero tale elements. DC League of Super-Pets adds a furry band of unusual heroes to the superhero genre. It signifies that the movie achieves its aim and is unforgettable.