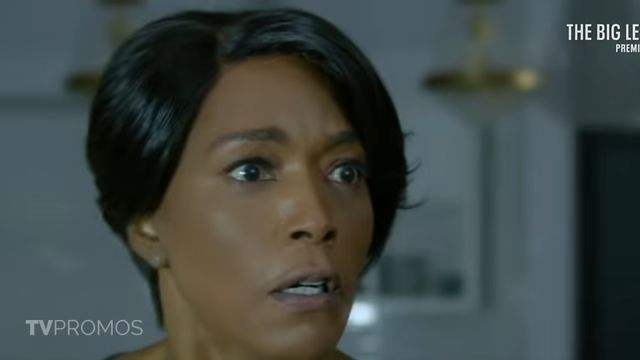 Fox's 911 Season 5, the premiere didn't simply wreak havoc in LA. It also gave the 118 members. Eddie had a panic attack and falls to the floor of the retail shop. With an invitation to Ana's niece's christening, Eddie and Ana's relationship appeared to be blossoming. Buck (Oliver Stark) and Taylor are still together, despite the fact that she is still firmly attached to her profession. Lou's throat is finally cut by the lawyer. Athena (Angela Bassett) has informed them that they are safe to come home. She is mistaken, as Lou's throat is slashed by the lawyer. Now Fans must be looking forward to the next new episode 2, which will premiere today. Let's delve a little further to see what Episode 502 has in store for us.  "911" Season 5 Episode 2 titled "Desperate Times" the city will wide blackout combined with a record-breaking heatwave generates chaos in Los Angeles, the 118 will be called into action. Han will learn about Maddie's illness from Chimney in the meantime, and Athena will face her worst nightmare. www.tvacute.com brings you a promo of 911 Season 5 Episode 2 which you can watch below. So that you can prepare yourself for the upcoming new episode.
911 Episode 502 Synopsis: The 118 springs into action when a city-wide blackout and a record heatwave causes mayhem in Los Angeles. Meanwhile, Chimney confides in Hen about Maddie's condition and Athena's worst nightmare comes true
9-1-1 Season 5 Episode 2 Release Date
9-1-1 season 5 premieres on September 27, 2021, at 8 p.m. ET on Fox. Every Monday, the network will screen new 43-minute episodes of the show. 9-1-1 Season 5 Episode 2 Online Streaming options – You can also watch the season premiere on Fox's official website or the Fox Now app after it airs on TV. The latest episodes of '9-1-1′ are available on Google Play, YouTubeTV, SlingTV, Fubo TV, DirecTV, iTunes, Amazon Prime Video, YouTube, Vudu, Hulu Live TV, Xfinity, and Spectrum.
This season is wilder than ever!

Watch a new episode of #911onFOX — TOMORROW at 8/7c. pic.twitter.com/4zfnpu6xNe

— 9-1-1 on FOX (@911onFOX) September 26, 2021
Starring a special guest in Fox's 911 Season 5 Episode 2
Dr. David Hale is played by La Monde Byrd.
Ana Flores is played by Gabrielle Walsh.
Det. Lou Ransone is played by Sasha Roiz.
Capt. Elaine Maynard is played by Claudia Christian.
Jeffery Hudson is played by Noah Bean.
Ravi Panikkar is played by Anirudh Pisharody.
Main Cast Fox's 911 Season 5
Athena Grant is played by Angela Bassett.
Robert Nash is played by Peter Krause.
Maddie Buckley is played by Jennifer Love Hewitt.
Evan Buckley is played by Oliver Stark.
Henrietta Wilson is played by Aisha Hinds.
Howard Han is played by Kenneth Choi.
Edmundo Diaz is played by Ryan Guzman.
Michael Grant is played by Rockmond Dunbar.
May Grant is played by Corinne Massiah.
Marcanthonee Harry Grant is played by Jon Reis.
Christopher Diaz is played by Gavin McHugh.
Albert Han is played by John Harlan Kim.
911 Season 5 Episode 1 Recap
9-1-1 starts tonight with Bobby Nash (Peter Krause) guiding the crew through LA streets full of ostriches and giraffes, rubbish, monkeys, and wildlife. As an elephant knocks over a sign behind them, Bobby comments that he thought this year would be different. Athena asks that the world cease before 11 a.m. tomorrow, as she has a court date with Jeffery Hudson (Noah Bean). A lawyer is fired in court. Six counts of rape and a charge of nearly killing an LAPD Sergeant; the judge wants counsel in chambers. The victims meet Athena, who reminds them they are stronger than they think and not to listen to his cronies. All of Jeffrey's awards are not admissible in court, and she is the first witness summoned.Athena had to confront her attacker in court. And, for dramatic effect, Noah Bean as Jeffrey Hudson. This allowed him to address Athena directly, using her own past transgressions against her. Worse, when the hacker targeted the courthouse's computer system, Jeffrey escaped.
Eddie and Ana's relationship seemed to be progressing with an invitation to Ana's niece's christening. He even let her dress up with him, which is standard for a living Ken Doll. Sadly, a salesman mistook Ana for Christopher's mother. "I'm not his mother." "I'm just a friend." Eddie had a panic attack and collapses on the department store floor. He may have escaped last season's shooting, but he has emotional wounds. Buck and Taylor are still together, albeit she's still very much married to her job. Even when she was off the clock, she couldn't get away from the ransomware narrative.  And Maddie is clearly still in a bad place, but she seems to be improving since the Season 4 finale. Even if she forgot about her lunch plans with Josh.'
911 Season 5 Episode 1 Recap – Ending
Athena is at the police station helping Jeffrey's victims. She assures them they will find him and suggests they stay with friends and family. When Athena and Detective Lou Ransone (Sasha Roiz) interview his lawyer about his groupies, they decide they need to check the prison's visitation register to find him. Eddie admits to Buck that he experienced a panic attack. A nurse is heading to the hospital's roof. Lou warns Athena to be careful as they head to an address, but she is determined not to let the scumbag get away with it again. The nurse is on the roof waiting for the organ. This time, Lou enters the home of a groupie who admits to having prepared the table the night before while waiting for Jeffrey. The aircraft prepares to land, but the city loses electricity, and the hospital team notices something is awry when they hear the roof crash. Bobby says the generators must wait.
At last, Athena points her rifle at a woman at the door and commands her to open it. Detective Lou Ransone (Sasha Roiz) also walks about the house armed. Athena tries to argue with the woman who tells her Jeffrey has to fire his lawyer since it's all her fault. Now his lawyer is home and Jeffrey is in her house. He starts shoving her, wondering if she has any genuine fight in her. He snatches her money, but Lou is there in time, thanks to Athena's instincts. Athena can phone his victims and tell them they are safe to return home. She is mistaken, as the lawyer cuts Lou's throat.