The title of episode six of "1923", "One Ocean Closer to Destiny," makes a direct reference to the journey that Spencer and Alex are on. When we left them, they were trapped inside a capsized boat off the coast of Africa. Now they continue their journey and triumph over the obstacles that the ocean throws in their path. On the other hand, Jacob Dutton, played by Harrison Ford, gets ready to do battle with Banner Creighton, played by Jerome Flynn. Teonna Rainwater has not yet been apprehended. . Continue reading at tvacute.com for an in-depth analysis of everything that took place in 1923 Episode 6, to get all the information you need.
1923 Episode 7 Recap: Ending Explained!
1923 Episode 7: Who is Pete Plenty Clouds in 1923? Who plays the role of him?
1923 Episode 7 Cast [The Rule of Five Hundred]
1923 Episode 6 Recap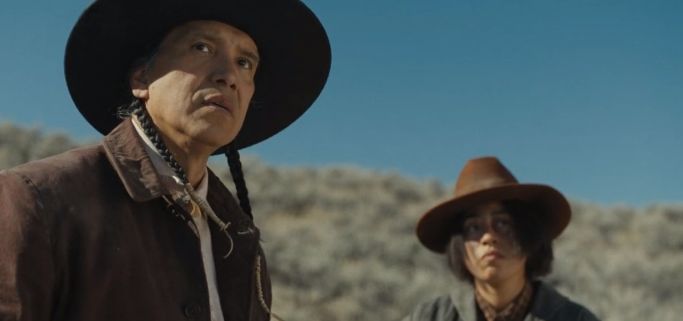 In the beginning, we join Teonna (Aminah Nieves), a runaway from a boarding school who has just killed two abusive nuns. Teonna is now accompanied on her journey by Hank (Michael Greyeyes), and the two have arrived at Hank's humble abode, where Hank tends to his flock of sheep. While Hank is setting up the camp, she alters her appearance to keep from arousing suspicion. Teonna receives the clothing that belonged to Hank's son, and Hank burns the clothing that she wore Boarding School uniform. But they bury the bibles rather than burn them along with the other items. Teonna, who will go by the name Joe. While everything is going on, two law enforcement officers pay a visit to Teonna's grandmother, house and break the news to her that Teonna is wanted for the death of two nuns. they believe she may be hiding out of sight and They searched the property. Tonna's grandmother, Issaxche (Amelia Rico) is thrown to the ground by the sheriff during an altercation, where she suffers a head injury and is pronounced dead at the scene. They are going to assert that they were acting in self-defense. After putting their differences of opinion aside, the sheriffs leave the house and carry on with their duties.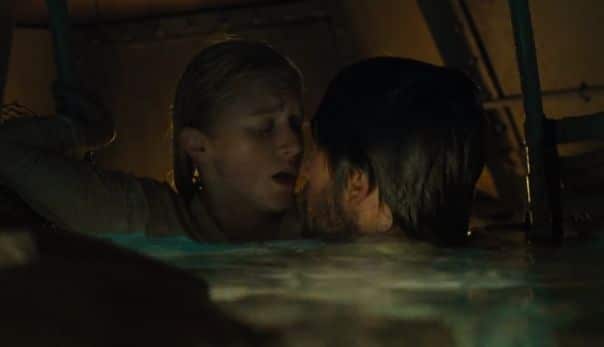 Spencer and Alexandra's destiny is disclosed after their tugboat is involved in an accident with a ghost ship. Because of his exceptional swimming ability and strategic placement on the tugboat, Spencer is able to survive. He calls out Alex's name the whole way. He returns to the ocean after hearing further thumping from the vessel's interior. Alex (Julia Schlaepfer) is found alive and well in an air pocket when he swims up under it to rescue her. He tells her to grab onto the end of his fortunate rope as he leads the way out from the boat's hull. they see that the ship is in imminent danger of capsizing. Spencer then goes back to the boat to retrieve some supplies. Both Spencer and Alexandra are unable to leave the sinking boat, so they must spend the night on it. They have very few supplies, and their chances of survival are even lower. he managed to make contact and he is confident that it will come seeking them as SS Cambridge is already aware of their predicament. Alex says she didn't expect to die this way, and Spencer assures her that she won't. Spencer wraps Alex in his shirt. since she is feeling cold and may be experiencing shock.
Alexandra becomes increasingly frightened as time passes and fish noises from below the boat become increasingly noticeable. Six hours have passed, and the two people are still stranded on the capsized boat, waiting in the hopes that the people Spencer was able to radio will locate them. As the sharks continue to circle the ship, the situation becomes increasingly dire. They are both intelligent, but Alex still has his sense of humor and corrects him. They've both decided this is their final trip on a tugboat. Spencer reassures her that they will not both soon be dead. The sun has set and they have finally fallen asleep. Alex is the first to awaken, and he notices a flash of light. He shoots his gun in the air several times in an effort to get their attention.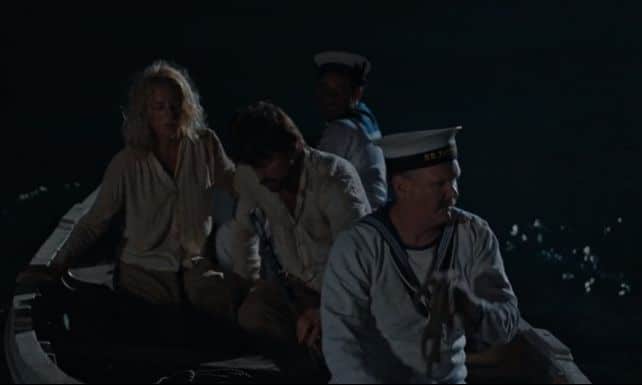 Two sailors in a tiny motorboat have just pulled up. As soon as they step foot on the ship, they are greeted by Captain Shipley, played by Joseph Mawle, who offers them each a drink. Spencer reveals why they didn't: they were actually en route to the Suez. Their final stop will be in the USA, but they had no idea where Lucca was going. However, things have improved for them as the ship that rescued them is now on its way to Marseille, France. From there, they will be able to book a flight that will take them directly to the United States. Given that Ellis Island is a veritable breeding ground for disease, Captain Shipley warns that dealing with U.S. Immigration will be challenging. He suggests looking into alternative ports in the Gulf, such as Galveston or Port Arthur. her immigration process could take several months because she is a foreign national. Spencer turns to the captain for assistance with this. He wants Captain Shipley to marry them since they're technically on international seas.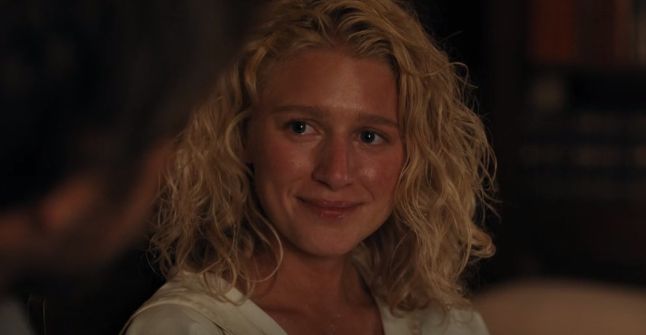 As a direct consequence of this, Spencer and Alexandra tie the knot in a low-key ceremony that is presided over by Captain Shipley. Luckily, the captain has a chest full of rings that belonged to deceased sailors. Alex's fingers aren't quite the right size for any of the rings in the box, but the captain offers him one of the rings that he wears on a chain around his neck. However, he believes that his wife would give her blessing to the purchase. Spencer and Alexandra opt to have their honeymoon aboard a ship, where they will stay in a cabin for the duration of their trip. After some time has passed, Spencer shares with Alexandra his concerns regarding their future, which causes the newlywed couple to reaffirm their commitment to one another.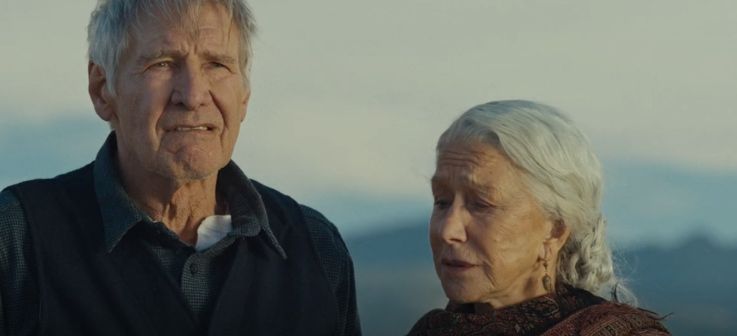 When Zane (Brian Geraghty) sees Jacob (Harrison Ford) walking around the ranch, he is relieved. As Jacob is pleased to report, Spencer will soon return from Africa. Cara and Sheriff McDowell (Robert Patrick) are in town to start interviewing men for the role of livestock agent. However, Sheriff McDowell and Jack Dutton threatened the candidate after he used foul language during his interview. A suitable candidate is eventually found thanks to the efforts of Cara and Sheriff McDowell. When Cara runs into Sheriff McDowell later, she tells him she has something she wants to show him.
Clyde (Brian Konowal) is an intelligent man who has worked as a ranch hand and a detective for the Chicago Police. The combination of human and bovine waste was too much for him, and so he left. they've only hired three agents they need.  At Ranch, Cara is relieved to see Jacob standing in the yard. They talk about a road that has been cut halfway up a nearby mountain, and she wonders where it will end up. When Jacob suggests assembling a mob. She tells him to let the agents handle the fighting.  Jacob, however, is aware that a mine is being blasted into the mountain above Yellowstone's water supply. He has already acquired the ranches in the area around Yellowstone, and he has no doubt that the ultimate goal is to control Yellowstone itself.
Cara reveals the truth to Sheriff McDowell after he admits survival is his main concern.  Jacob opens his shirt to display the bullet holes he's taken, claiming he and his family and the other ranchers have paid a high price.  When the men who attacked the Duttons are brought up, Jacob and Sheriff McDowell get into an argument about what should happen to them. Jacob wants to kill Banner in cold blood, despite Sheriff McDowell's reassurances that justice will be done.  McDowell intends to make an arrest, at which point Jacob and his men will have to appear and give their statements in relation to the planned Banner arrest.  Jacob becomes angry at Cara after McDowell leaves.  Cara is aware that Jacob is not interested in finding justice, but rather in exacting revenge.  She then explains that Jacob is allowing his pride to get in the way of his better judgment.  She is convinced that Jacob's sole motivation is vengeance and that he will bring further heartbreak to his family. Jacob doesn't bother to reply. he is successful in mounting his horse with the saddle. Despite being on his own, he manages a smile.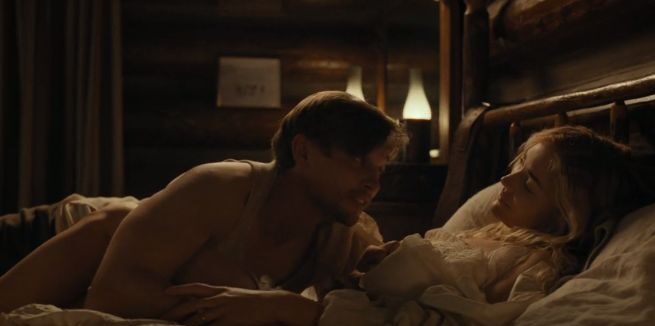 Jack (Darren Mann) and Elizabeth (Michelle Randolph)'ve been spending a lot of time in bed together, and they are talking about having a baby. When Elizabeth tells him the symptoms, he laughs and kisses her. Cara, who is sitting outside, is delighted to hear the young couple giggling. When Jacob returns, to her outside, he makes the observation that Jack and Elizabeth can't have twins.  In the episode's climax, Jacob explains why he has chosen to fight their enemies. Jacob is concerned about the future of his family's homestead. For many years, the Dutton family has made the Yellowstone Ranch their permanent residence. Jacob insists he isn't motivated by revenge. Knowing that Banner and his men are just the opening salvo, he wants to eliminate them immediately. he is adamant that his land not be developed into a metropolis. He just doesn't want his property to fall into the wrong hands. He Continues, the rivers will not be dammed, the forests will not be cut down, and this land will not be turned into another concrete wasteland without his consent. He kisses Cara on the forehead and walks away, but she doesn't respond. As she is moved by her husband's words. she sympathizes with her husband's motivations but is too traumatized by the deaths of their loved ones to back him in his fight for justice.