In the second episode of 1923, Spencer managed to escape the leopard's attack, but he was forced to say goodbye to a close friend. In the meantime, Teonna Rainwater, played by Aminah Nieves, was subjected to Sister Mary's cruelty and continued to suffer. The third episode, which was titled "The War Has Come Home," centered on a vast flock of sheep overrunning the Livestock Council and taking control. Jacob commits a robbery at the neighborhood candy store. (tvacute.com) Here is all you need to know about the conclusion of the 1923 Episode 3 Recap, in case you missed any of the exciting moments.
In Yellowstone Spinoff's 1923: Is John Dutton Sr. Dead? Who killed him?
1923 Episode 3 Recap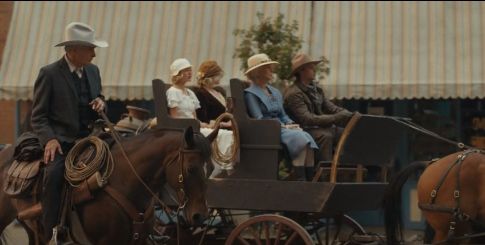 In the first few seconds of the show, the Dutton women were overjoyed to see the returning cowboys. The one most pleased to see them is Elizabeth (Michelle Randolph), who is engaged to Jack (Darren Mann). Everyone starts to rush back to the ranch as a result of their contagious enthusiasm. After narrowly escaping death, bloodied and bruised, Banner (Jerome Flynn)  makes his way back to his house and begins to carry out his plan of vengeance. Everyone travels into town the following day because Jacob (Harrison Ford) wants to inform the sheriff of what happened to the shepherds. They had an open conversation with the sheriff about why he executed a group of individuals for trespassing on his property. Jacob still exhibits no remorse.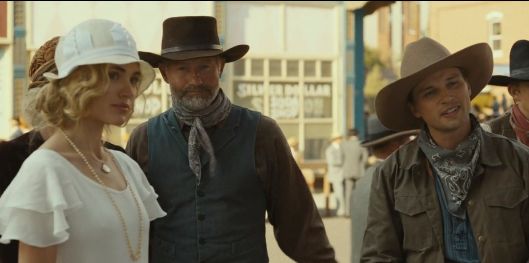 The Duttons are delighted to see electrical appliances like refrigerators and washing machines being sold, and as they do, we see more of the developing world around them. The males are reluctant to change because they are unimpressed and believe it to be a con. Later that night, after receiving the password "umbrellas," Jack, Elizabeth, and others go to a hidden speakeasy. Elizabeth appears astounded at the depiction of the Roaring Twenties. Although it was hinted at in earlier episodes, Jack and Elizabeth really had an intimate moment in this one, allegedly for the first time, just before getting married.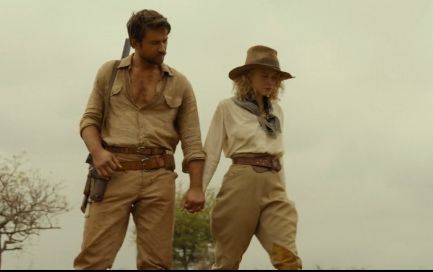 As they enter the British colony of Tanganyika, which is now Tanzania, in East Africa, we encounter Spencer (Brandon Sklenar), who is now traveling with his new friend Alexandra. Spencer has been sent there to apprehend another man-eater—this time a hyena—that is impeding the construction of a railroad. Amazing scenery and wildlife are on exhibit. While traveling to observe a child's footprints in lava rock, Alexandra (Julia Schlaepfer) is astounded by the variety of animals surrounding them despite the terrain being only slightly greener than what we saw in Kenya. The two engage in another amorous exchange before taking several additional steps and deciding to become engaged right then.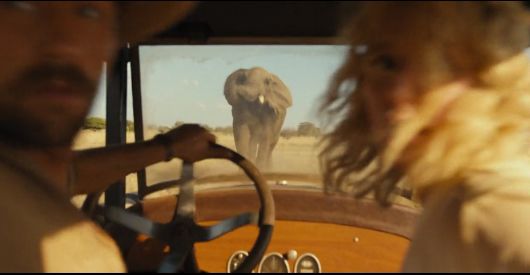 They pull over while driving back to their campsite in their automobile, chatting about their families and what their kids would be like when all of a sudden an elephant charges at their car. They can't flee, so the animal knocks them over. The elephant is shot by Spencer, who also kills it. They are compelled to climb up a tree and stay there for protection because their car is broken and they can't walk back.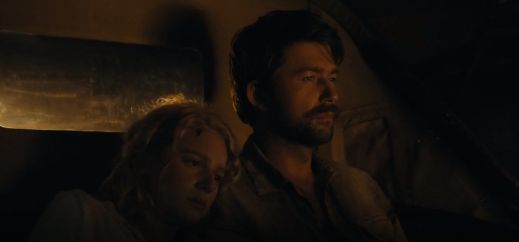 The newly engaged couple tries to remain silent in their tree, but inevitably a pride of lions shows up in the middle of the night to feast on the dead elephant.  When a lion tries to approach them from above, Spencer is compelled to shoot it. The others first flee, but as Spencer keeps firing shots at the approaching man-eaters, more of them turn around. Eventually, just in time to save them, Spencer's contact and a few guides show up.  Alex and Spencer decide Spencer needs a new career on the way home since they don't want each other to go through another near-death experience.
1923 Episode 3 Recap: Is John Dutton Sr. Dead?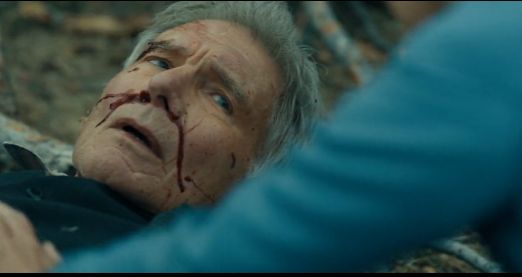 The Dutton family sets out to return to the Dutton Ranch. Along with John Dutton Sr. (James Badge Dale), Jacob begs Zane Davis (Brian Geraght) to lead the way as they follow the wagon being led by Jack. A bunch of guys ambushes them by firing firearms at Elizabeth and Jack as they travel to the Yellowstone ranch with Jacob and the other Dutton family members. To defend their family, Jacob and John Sr. hide behind a large fallen tree and begin to engage the armed men in combat. John Dutton Sr. is dead, that's true. John, on the other hand, dies right away in the area where the shooting happens. When he is shot, one of the bullets hits one of his eyes. This changes the shape of his face.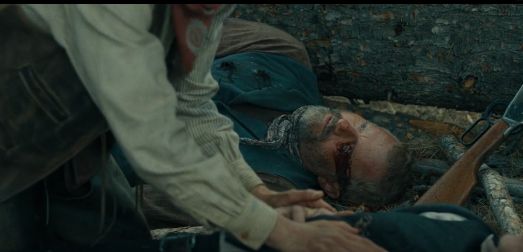 Cara (Helen Mirren) tries to stop Emma from going to see the body of her husband because she doesn't want her to see his deformed face. Since John's son Jack is still alive, his death could have huge effects in the future. While Jacob hides behind a downed tree and talks to Banner Creighton. Even though Jacob gets shot three times, he stays alive. Banner believes that Jacob embarrassed him by hanging him with his friends. Cara holds Jacob to her lap as she waits for Jack to save them while Jacob fights for his life behind the tree. He is one of the first Duttons Banner's men to shoot. Even though he and his fiancee Elizabeth are also shot.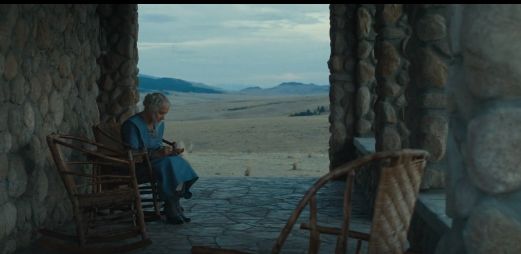 The wounds in Jacob's body suggest that the prospects of Jacob recovering from the same are exceedingly slim, even when a doctor comes to the Dutton Ranch to try to rescue him. Jacob also isn't as young as he once was to risk his life to defend it. While receiving treatment for his gunshot wounds, a weakening Jacob pleaded with Cara, "Spencer must return home now." She nodded, realizing the dire circumstances they suddenly found themselves in with John Sr. gone and Jacob's future in doubt. She was right to think her husband will pass away soon because of the potential three bullets that were fired at him, which may have seriously injured his internal organs. Even if the doctor is successful in getting the bullets out, he might not always be able to handle any potential internal organ damage that could cause Jacob to pass away. Cara writes a letter to Spencer, informing him of the situation and requesting that he come back home.
Your brother has passed away. I assume your uncle has also passed away by the time you receive this letter "Cara warned people. Your nephew has suffered injuries. "Your heritage and this ranch are at danger. Both this area and your family are under the influence of war. Whatever battle you engage in within must wait. You must return home and combat this "She pleaded.