Yellowstone, a show on the Paramount Network, is following John Dutton (Kevin Costner) as he leads his family in a conflict with Market Equities in its fifth season. The chances favored the Dutton family once John was elected governor of Montana.Yellowstone Season 5 Episode 4 offered insight into a situation that made Beth (Kelly Reilly) more sinister. Not the really dark side, though. After Rip's wife spent the night in jail for serious assault, she used force to persuade Jamie (Wes Bentley) to persuade the complainant not to file a complaint.  Jamie and Beth's long-simmering conflict reaches its height in the meantime. However, Sarah Atwood devises her own strategy and plots against the Duttons in the fourth episode, "Horses in Heaven." As a result, viewers must be eager to catch up on what happened in the episode. In that case, tvacute.com is all the information you require regarding the conclusion of "Yellowstone" season 5 episode 4! Spoilers follow!
How to Watch Yellowstone Season 5 Episode 5 Online
Yellowstone Season 5 Episode 5 Recap "Watch'em Ride Away"
Yellowstone Season 5 Episode 5 Photo Preview
Yellowstone Season 5 Episode 4 Recap
It turns out that being the governor of Montana kind of stinks. In the most recent episode of Yellowstone, John Dutton, who never really wanted the job, discovered just how tedious it is and how much of a burden his family and ranch may possibly be. He first dismissed all of his policy advisers because he thought their recommendations were foolish, and then he was challenged by law enforcement officers who had proof that wolves from Yellowstone National Park had been slaughtered on his property. Then he discovered that Beth had been arrested, which could have ended everything if she were found guilty of assault.
Fortunately, Beth still controls Jamie, who used his skills on the victim of her assault when she came in to file a report. There is no such thing as self-defense in a bar brawl, therefore this woman had no defense against being charged with threatening Beth verbally. It oddly worked, as the woman stormed out without filing any complaints. One of Governor Dutton's issues has been resolved, but only one. He still had to go to his recently died infant grandson's burial, where Rainwater (Gil Birmingham) pleaded with him to visit the reserve and take responsibility for the jobs he cut. Additionally, there's still the wolf issue. You could practically see how difficult it was for Rip (Cole Hauser) to apologise to John for failing to fool the park rangers with their wolf collar ruse.
Lynelle (Wendy Moniz), who John was able to meet for lunch with, gave him some important advice. These included employing an ecologist to assist with environmental regulations and exercising caution when issuing pardons because doing so could unleash a box of worms. Naturally, John took the first piece of advice and disregarded the second. Even though Summer Higgins (Piper Perabo) requires him to know that she won't have sex with him, he very much right away pardoned her and recruited her as his new environmental advisor. (Does shipping it seem strange? Since I believe I am.)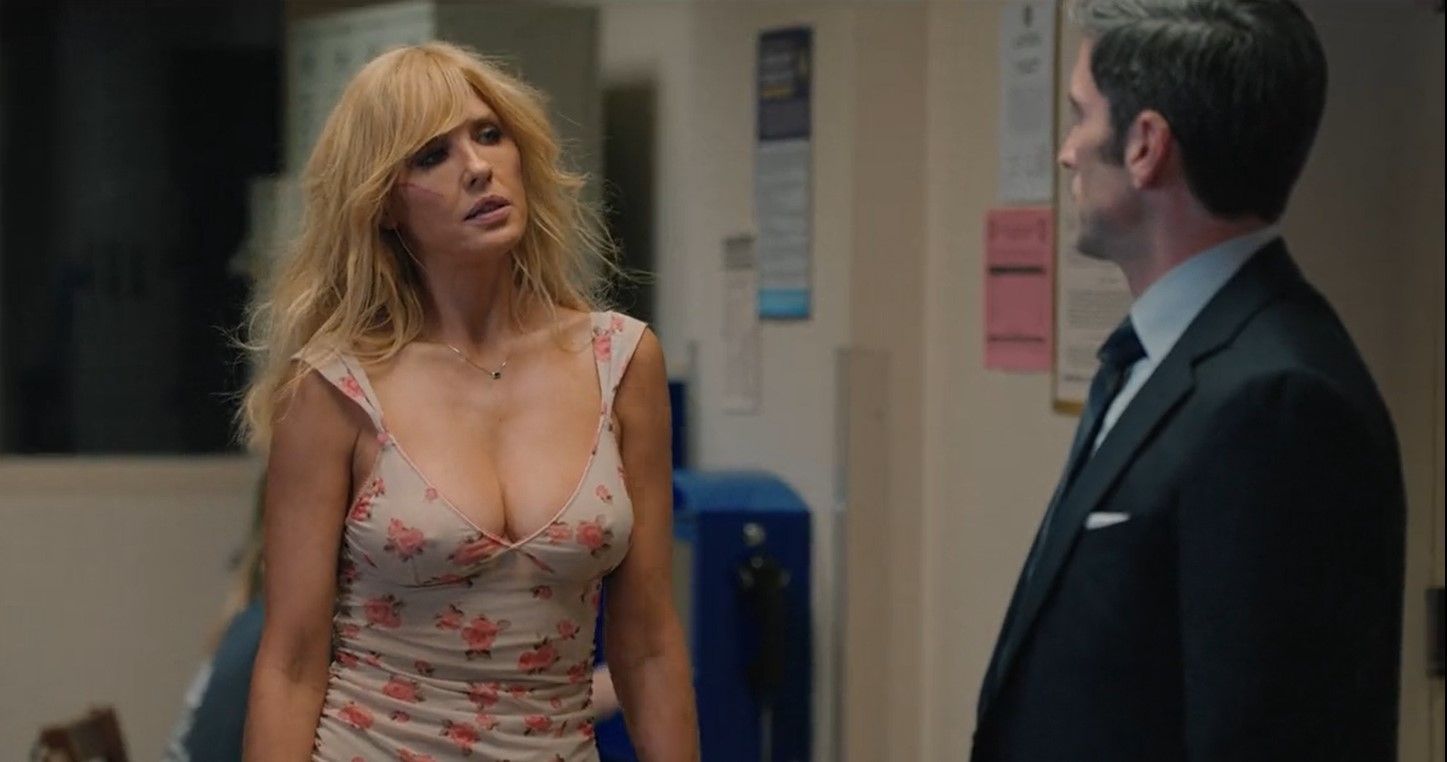 Jamie had conflicts with the women in his life in other places. He reluctantly agreed to drive Beth home after releasing her from custody, but things took a terrible turn when she noticed the car seat in his vehicle. He damaged her ability to even decide whether or not to have children, so how dare he name his boy after himself? Even if Jamie raged that planning Beth's abortion/sterilization was the biggest mistake of his life, nobody can fully get over that. Beth ultimately stormed off down the street and got a lift from a total stranger.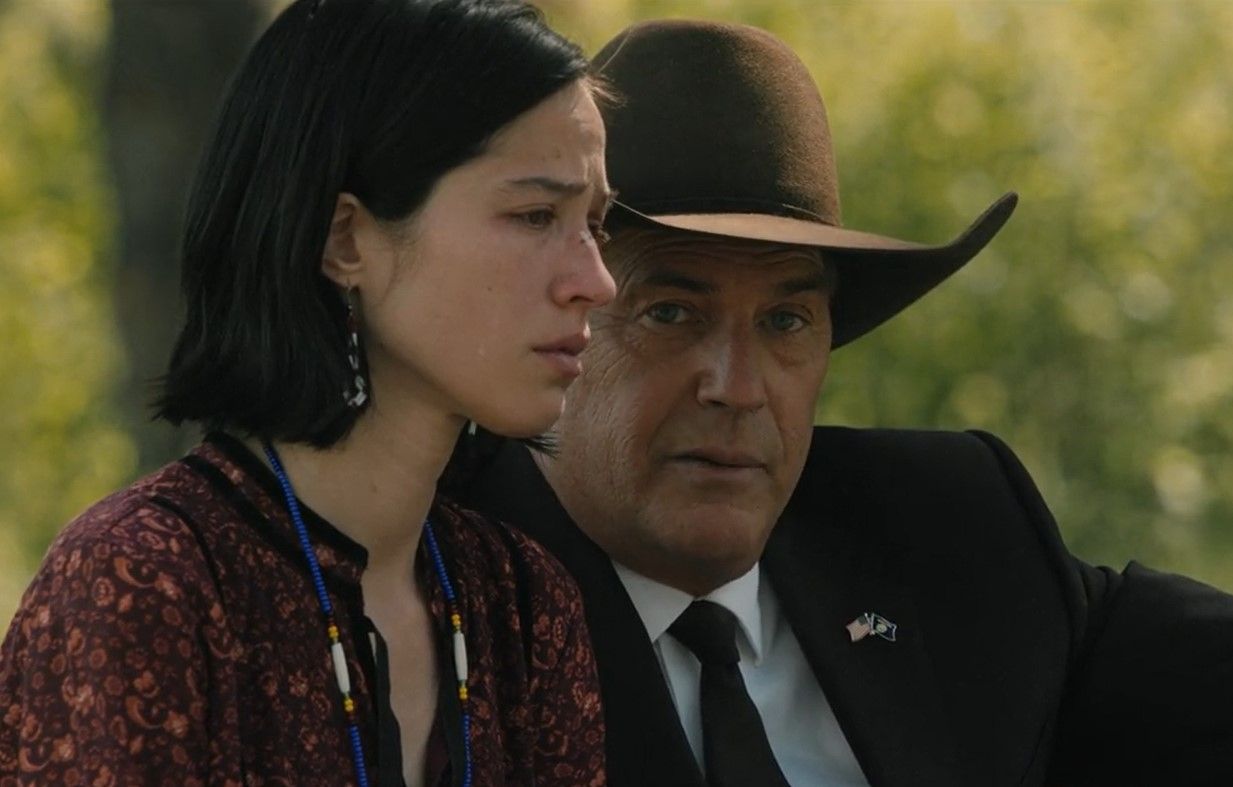 Back at the ranch, Tate's younger brother was laid to rest by Kayce and Monica in a Native American ritual while John and Beth observed from a distance. After reprimanding his daughter for lacking even a modicum of self-control, John tried to console Monica by assuring her that his namesake had had a beautiful existence because he had only ever known her love. He also offered Kayce the possibility to keep getting paid as Livestock Commissioner and thanked her for giving the unfortunate child his name. However, John would find a substitute for him if Kayce so desired. Kayce said, "I want it. Well, crap. Alone with Rainwater, the governor consented to travel to the reservation in order to demonstrate to the locals his genuine concern for them. He had rejected hundreds of jobs since that was all he could manage.
Following supper, Jamie had sex with Sarah (Dawn Olivieri) in a restroom. Jamie, are you a moron? while Beth sneaked in and snapped a photo of her licence. Before Summer's arrival, Beth was trying to conduct some Google Googling on Sarah, but that didn't get very far. The expression on Beth's face as she got ready to watch the sunrise from the porch made it plain that, while it's unclear where all of this is leading, it's surely not good. She appeared to be preparing to set something ablaze, but what remains to be seen. To learn that, we will have to wait.