In Sunday's Yellowstone, Jimmy got the first look at his new life, Kayce (Luke Grimes) is convinced that living with the Duttons will not improve Tate's situation. They leave the ranch. Beth got an offer she couldn't refuse, Meanwhile, wranglers' tensions are increasing. The mastermind of the attacks has been found in this episode, at last, Jamie figured out who was behind the Duttons' attacks. Yes, it was a tumultuous episode. And if you keep reading, (www.tvacute.com) we'll go over every plot surprise.
Jimmy (Jefferson White) has recently left Yellowstone to go on the horse-showing circuit with Travis before going to the 6666 ranch. Jimmy watches in astonishment as Travis and others show off their horses. Jimmy hasn't lost his ability to be happy. Jimmy sends the receipts from some excellent horse sales back to Yellowstone, and he on writes a letter to Mia (Eden Brolin)  to accompany them.
John (Kevin Costner) takes Kayce out to a ridge. It's here that John tells Kayce his father died, and he buried his wife's (Evelyn) rings after she died. John shows Kayce the man paid to assassinate the Duttons at the end of Season 3 under the shadow of this Dutton gravesite.
John urges Kayce to question Jamie about his criminal background in order to determine his possible involvement in the attack. On the other hand, Kayce acknowledges to his father that he is worried about Monica and Tate. Kayce fears he may have already lost his wife and child.
Beth, meantime, meets with Caroline, Market Equities' CEO.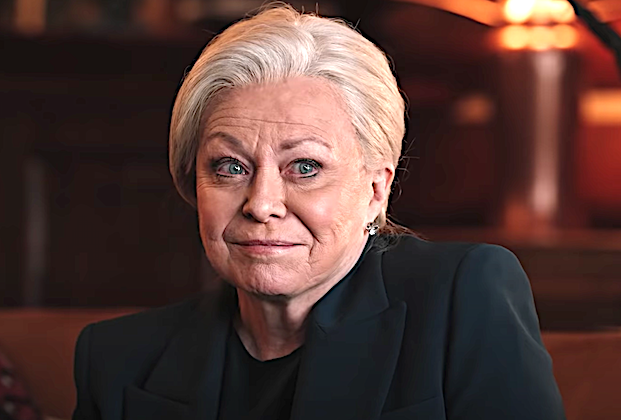 Beth tries to take over the room with her legendary vulgarity and no-nonsense attitude, but Caroline is unimpressed. Delay the SEC investigation or offer to buy the land Beth bought for her family, Schwartz, and Meyer. Beth refuses the offer, saying she'd gladly sell after her father's death, but not while he's still living. Then Caroline offers Beth a position with Market Equities building a Montana tourist town. Beth says she'll accept. If Caroline hands over the shares, Beth admits she'll bankrupt Bob Schwartz and put his grandchildren in poverty. Caroline tells Ellis after Beth has left that she believes Beth can make Montana the fastest-growing state in the US. Caroline smiles as she continues, "Behind every milestone in human history lurks a monster – and that's our monster," in the fourth episode of Yellowstone Season 4.
Jamie, the new ranch owner, seems to be strengthening his bond with his biological father Garrett.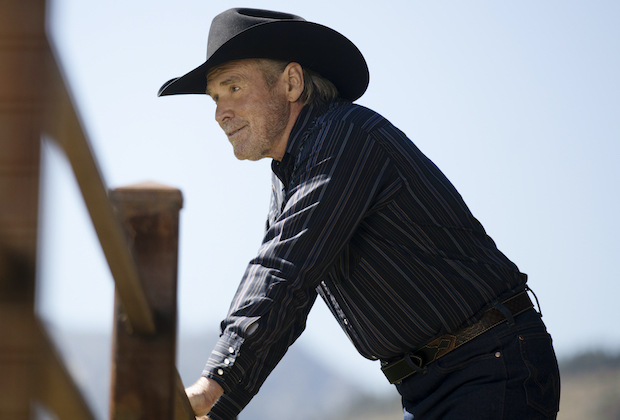 And things seem to be going his way as Attorney General. Kayce arrives at Jamie's office just as Jamie is wrapping up a heated fight with attorneys attempting to halt the airport's operations. Kayce wonders why his brother never came around after the attack on the family. Jamie defends himself to Kayce, claiming he was in charge of John's hospital room while he recovered and evaded an inquiry into the ranch deaths. Kayce is desperate for an explanation as to why Jamie didn't call, and Jamie says that if he had, it could have been construed as collaboration. Everything he tried to hide would be revealed. Plus, he was well aware that Beth was always with John, and he had no intention of seeing her. Jamie says, "The only place I'll share space with that woman is a courtroom or her f**king death bed."
Jamie examines Riggins' folder, which Kayce has handed over. Jamie inquires as to how they arrived at the conclusion that this individual was the one who carried out the hit, but Kayce can only say that their father indicated it was from a trusted source. John wants Jamie to personally investigate the individual who called the hit on the Duttons. In spite of Jamie's agreement to investigate. Kayce expresses his gratitude to his brother and expresses his love for him. Jamie responds without hesitation.
Meanwhile, wranglers' tensions are increasing. Walker (Ryan Bingham) rebuffs Lloyd's leadership attempts. Lloyd's authority seems to erode as John and Rip challenge his decision to treat sick animals. John is concerned that the cattle have returned to the barn area and may infect the rest of their livestock. Rip loses his cool and orders Lloyd to return the cattle to the field.
Kayce visits Monica (Kelsey Asbille) to discuss their family and friendship. When asked if she actually hated Kayce, Monica said no, but she and Tate (Brecken Merrill) aren't healing here. Kayce believes Tate won't get better living with the Duttons, so she proposes they go stay with Monica's grandfather and leave the ranch. Monica wraps her arms around him and embraces him. Monica inquires as to when they may depart, and Kayce responds that they can leave as soon as she finishes packing. she gets to work immediately packing up the family's possessions. Monica, for the first time this season, smiles. For the first time in weeks, she sprints around the room. Tate is relieved they're leaving, and find his father will accompany them. As the last of their items are loaded into Kayce's vehicle, John steps up. Kayce promises him that he'll be back in a few days. John walks away, knowing he's taken his kid on the last of his early morning rides.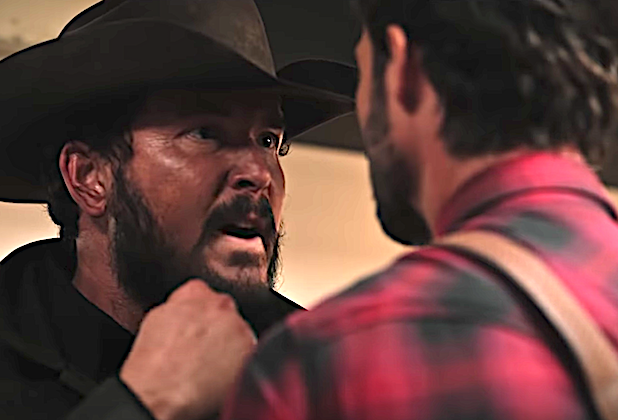 Teeter feeds everyone dinner in the bunkhouse using non-marketable cow parts. When Laramie offers some to Mia, she argues that they should be out doing rodeo. Jimmy's departure clearly hurt her. When Walker offers Lloyd (Forrie J. Smith)  supper and he refuses, he yells at him and they start fighting. Rip enters the bunkhouse and reminds Lloyd that there is no fighting on the ranch, so fight Rip. He then throws Lloyd across the table, knocking him out.
When Beth gets home, she finds the envelope with the funds Travis' team won on her porch. She joins her father in the enormous mansion, where he goes over the checks. John reminds his only daughter that he knows horses, and Beth admits she was wrong and he was right. Beth explains Caroline has given her a job at Market Equities, and John wants to hand over that aspect of the business to her. Beth isn't optimistic that Market Equities will comply with her demands. She does, however, remind her father that he, Kayce, and Jamie all chose employment to manage what the ranch couldn't. She did the same thing when she accepted Market Equities' offer. "The one thing you don't have to worry about on this world is my loyalty," Beth asserts.
John believes in his daughter and advises her to do what she believes is best. They debate Kayce's decision to leave the ranch in order to keep his family intact, and John wonders why his children feel compelled to leave in order to find happiness. It's because there's no serenity on the ranch, Beth explains. She believes he and Kayce aren't peaceful guys, and she implies that she isn't either. Beth tests her father's patience by informing him that he needs a girlfriend. Despite his protests, she promises she will get him one. Rip tells the youngster that he has no future outside of the farm and no future here if he doesn't regain Beth's trust. Yellowstone's kids are plainly in trouble.
Jimmy looks to be making progress with the horse trainers. Travis (series creator Taylor Sheridan) begins to open up to him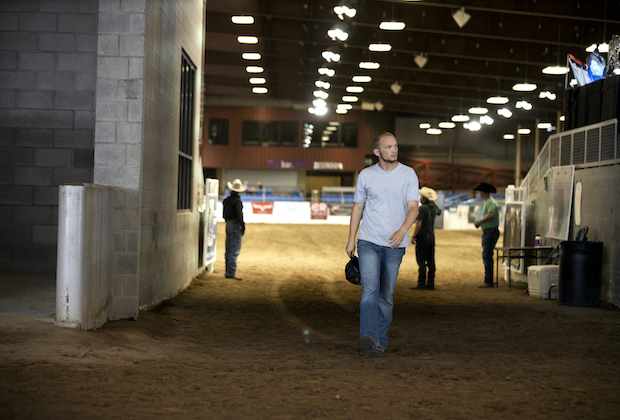 as they travel at night, offering advice on everything from beard length to rodeoing. The tone isn't necessarily amicable, but it's better than when they left. Travis' suggestion makes it plain that he wants to transform Jimmy, which may be why he sent him to the horse trainers in the first place. Jimmy comes clean-shaven on the 6666 Ranch, which Travis describes as extending to the horizon in all directions.
In Yellowstone Season 4 Episode 4, Early in the morning, Beth and Rip discuss Rip's birthday on their pillows. Beth inquires as to the time, and Rip admits he has no idea. He doesn't have a driver's license or other kinds of identification, and he reminds her that he previously stated that there is no proof of his existence. Rip has never had a birthday, which irritates Beth, so she declares his birthday to be September 28th. Beth always gets her way, so Rip has no choice but to give in.
While the ranch bustles with morning activities, Lloyd stays in his bunkhouse. As he looks around the area he's called home for decades, he's sore. Finally, Jamie learns more about Riggins, including a list of his previous cellmates. Garrett Randall, his biological father, is on the list. Jamie is taken aback and whispers quietly, "Oh my god." Travis drops Jimmy off at the Texas ranch and wishes him. He's going to need it, it appears.