Season 4 of Yellowstone continues the story of the Dutton family, who own the United States' largest contiguous ranch. The ranch is always threatened by property developers, an Indian reservation, and conservation advocates because this is still a frontier area.
Last week's two-hour premiere of the Paramount Network drama revealed the consequence of last season's spectacular cliffhanger. Kevin Costner's character, John Dutton, and two of his children, Kayce and Beth, were in grave danger, but they all made it out alive. meanwhile, Monica and Tate found themselves under attack. There was also a shocking death- Josh Holloway's character Roarke, a Time Equities executive and fly fishing enthusiast died after being bitten by a snake and meet two new characters: Carter (Finn Little) and Caroline Warner (Jacki Weaver).
Now it's time to talk ratings, Yellowstone has established a new series high with the Season 4 premiere, surpassing prior rating records. The premiere of Paramount Network's flagship series, starring Oscar-winner Kevin Costner, drew an incredible 8 million total viewers in Live+Same Day on Sunday night, up a massive 104 percent over the Season 3 premiere a year ago (4.2 million) according to the deadline. Do you want to understand more about Yellowstone season 4 after watching the double episode? In the future, the Duttons seek retribution. there has a synopsis for the release date and spoiler at www.tvacute.com. How will the third episode of Yellowstone Season 4  Episode 3 be watched on Paramount Network? Everything is here.
Yellowstone Season 4 Episode 3 Spoilers
The third episode, "All I See Is You," will look at the ramifications of the Duttons' attacks. We don't think John is going to take these lightly. While Thomas Rainwater (Gil Birmingham) was not involved in the shootings or the bombing, he may know who was. Furthermore, there are still unanswered issues regarding Jamie Dutton (Wes Bentley) and what he knows. He will be a major character in a number of the next stories. We can't tell for sure that he was behind the attack just yet, but his new father is absolutely manipulating him into considering some very dark possibilities for his future.
But the main mystery is who attacks the Duttons. Market Equities, Jamie Dutton, and Chief Thomas Rainwater are the frontrunners Or it may be the California bikers that were humiliated by John Dutton and Rip in Season 3. Or, maybe it's Malcolm Beck (Neil McDonough), a man with militia links who was never seen dead. However, it may be a new big terrible.
Yellowstone Episode 403 Synopsis: John seeks revenge with help from some unexpected allies; Kayce solves a problem with an unconventional method; Beth gives Carter his options; Jimmy prepares for a change.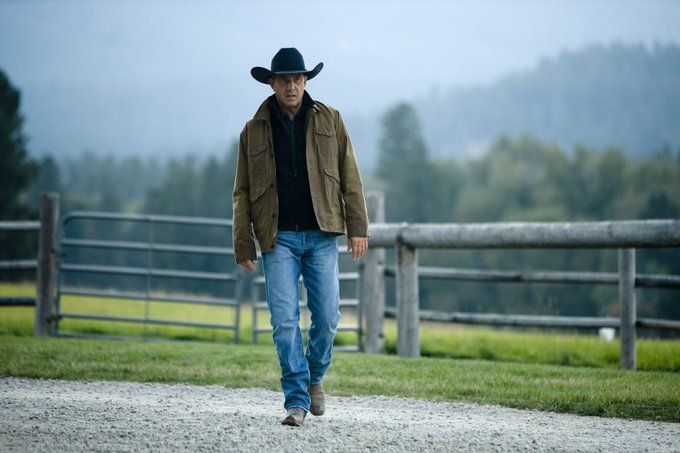 Yellowstone Season 4 Episode 3 Release Date
Yellowstone Season 4 Episode 3 will release on November 14 at 8:00 PM ET. on Paramount.
How to be able to Watch Yellowstone Season 4 Episode 3 without Cable?
Especially for those fans who do not have cable, then the question arises in the mind where to see it. And first comes the world-famous stream services Netflix and Hulu. But alas, the hit Paramount Network series Yellowstone is not yet available on Netflix. However, if you have a current Hulu + Live TV subscription, you may watch Yellowstone Season 4 live or on-demand.
So where to watch the old and new episodes of Yellowstone? Yellowstone Seasons 1, 2, and 3 are now available to watch on the new Peacock streaming service. Peacock plans start at $4.99 per month. Season 4 of Yellowstone will not be available until 2022 when it airs on Paramount Network. Additionally available at various costs through Amazon Prime Video, Sling, Philo, FuboTV, YouTubeTV, Google Play, Vudu, Direct TV Stream, and iTunes.
Is it possible to watch Yellowstone season 4 in the UK?
Brits have awful news. Yellowstone's previous seasons were free on Paramount Network in the UK and Channel 5's My5 streaming service with a valid TV license. Paramount Network the UK and My5 have yet to release a Yellowstone season 4 date. British fans may have to wait a while. Anyone visiting the UK and wanting to access their paid-for streaming services will need ExpressVPN.
Yellowstone Season 4 Premiere Recap
John Dutton scribbles a note in his own blood identifying his shooter's car. Kayce throws a grenade at his assailants and shoots his way out. Emergency services surround Beth after the Schwartz & Meyer device explodes. Rip rushes John to the hospital after he collapses on the roadside. When Kayce uses his father's blood testimony to track down the perpetrators, they all die, but Kayce is also shot. An attacker tried to kill Monica and Tate inside the Dutton home. Monica seemed doomed for a while. But Tate arrived with a shotgun and murdered the intruder, allowing the two to flee.
Flashback: James Dutton, played by Tim McGraw, lived on the ranch in 1893. They see Indians while out with their sons. James doesn't trust the Indians right away, but he wants to hear their side. Indian leader requests a favor. His father was born here and wants to rest here. James and the Indian chief agree. They agree to live peacefully on this property. This will be seen in the Yellowstone prequel 1883.
Present-day: Outside the hospital, Beth meets a young child waiting for word on his father. He's 15. His father is brain dead. Beth helps the boy say his goodbyes. A drunken man tells a blackjack dealer he plotted the Duttons' attack. Joseph Spears is unaware he is being recorded. Mo is always on guard. Mo grabs him and starts questioning him. Jimmy is in physical treatment at the same hospital as John. Beth pays Jamie a quick visit. Beth believes Jamie is behind the attack and seeks vengeance. Following the attack, the Duttons resolve to act. Rip gives Roarke a fishing visit. He has a rattlesnake in his cooler. He throws the rattlesnake towards Roarke, and it bites him.
In episode 2, John rides out on horseback, even though he's not supposed to. Kayce spots him and chases him. He meets his father at a hot spring and joins him. They talk about it. Kayce thinks Jamie is behind it, but John disagrees. Jamie, meantime, is spending time with his biological father and trying to buy a huge plot of property. No, Jamie tells the realtor, not for Yellowstone. Jacki Weaver's Caroline is in a pickle. She goes to the building site to negotiate. Rainwater doubts the deal is real.
After the attacks, John ponders the future and Yellowstone's legacy. Travis Wheatley returns to the ranch. Kayce warns John they can't afford it. Beth meets Bob. She's enraged and swears she died for him. Bob advises her not to battle the bigger bear. He does own acreage near Yellowstone. Beth reminds him he "owns" the land. Carter, the hospital kid, ends up at the ranch. He told the cops he knew Beth after robbing a business.
When Rip arrives home, he's unsure what to do with the kid. Rip is undecided about this kid. Tomorrow, Rip wakes Carter to drive him into town. Rip kicks him out. Rip returns to Carter. Rip introduces Carter as the new stall cleaner. Jimmy is escorted back to Yellowstone from the hospital. In reality, Jimmy can still help out on the ranch, but John knows otherwise. John has one last request to "make a man" of Jimmy. Jimmy is helping Travis construct his horse squad. Rip offers some suggestions for Carter. Rip returns with Carter, and Beth has made Hamburger Helper. They eat together. Except for John, Carter is the first at the barn the next day. Before John leaves, they share a beautiful moment.
If you missed the #YellowstoneTV season 4 premiere event, it will re-air tomorrow, only on @ParamountNet, at 5:56pm ET. Then, don't miss an all-new episode at 8/7c! pic.twitter.com/Qyds9kfXdl

— Yellowstone (@Yellowstone) November 13, 2021