Let's dive into the nail-biting drama of Episodes 2 and 3 of Season 1 of "Yellowstone" and continue our exciting trip through the season's rocky and intriguing universe. The Dutton family's intricate web of power, treachery, and survival is revealed in these suspenseful chapters, all set against the magnificent background of Yellowstone Ranch in Montana. Come along as we (tvacute.com) relive the major events, solve the puzzles, and delve into the profound emotional depths of this epic narrative.
Yellowstone: A Recap of Episodes 2 and 3 from Season 1
In "Kill the Messenger," the second episode, we see John Dutton's resolute efforts to defend his family, particularly his son-in-law Kayce, who is caught up in a web of lies and violence. The episode launches a large cover-up effort, so big that it requires the Dutton family patriarch, John (Kevin Costner), to take drastic steps. He goes so far as to compel Rip Wheeler to help carry out a startling act, forces a priest to persuade a Bureau of Land Management agent and even excavates and cremates his son Lee's remains.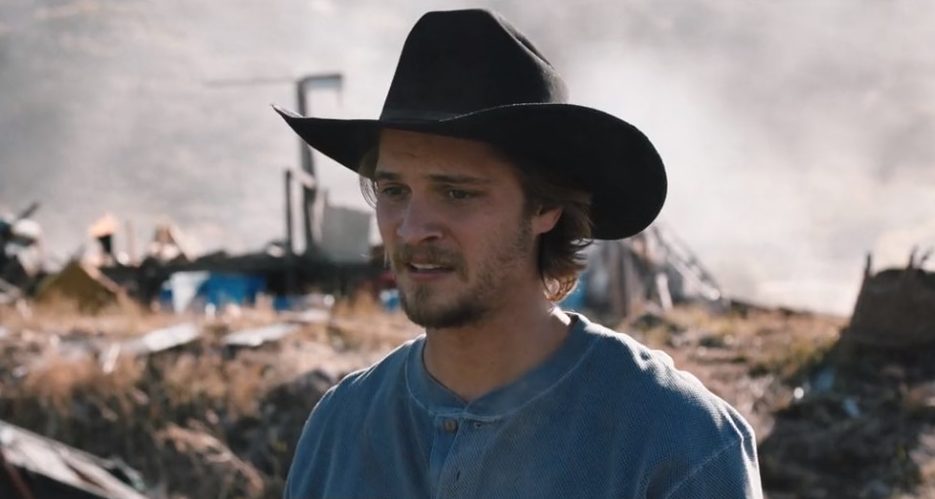 Kayce (Luke Grimes), burdened with remorse, considers rejoining the military in the midst of the chaos. Finds out about a horrific tragedy on the reservation, and his path takes an unexpected turn. Rainwater stages a merciful gesture, and the survivor's role in the accident is kept a secret. While they witness wolves stalking an elk in the outdoors, amidst the mayhem, Beth (Kelly Reilly) and Rip's complex past becomes apparent.
"No Good Horses," the third episode, takes us back to a moment in 1997 that changed Beth's life forever. Beth's mother passes away tragically. Tension in the present increases when Beth learns that Governor Perry is her father's unexpected overnight guest. In spite of this, Beth decides to run for an assembly seat that is vacant, which goes against her brother Jamie's desire to become a politician.
After abusive words are exchanged during a heated argument between Jamie and Beth, John Dutton intervenes to shield his daughter. He does, however, grudgingly decide to back Jamie's candidacies for attorney general. Against this backdrop of familial tensions, Kayce's proclivity for troublemaking places him in a position to save a kidnapped Native American girl. John Dutton and Rainwater's conflict escalates concurrently as John uses his power to retrieve livestock that have been pilfered, paving the way for a bloody confrontation.
The episode ends with a tragic event that heightens the tension: Robert's wife kills herself out of grief, leaving their children without a parent. These incidents have a significant emotional impact on Kayce and the Dutton family, laying the groundwork for even more dramatic scenes in the upcoming episodes.
Yellowstone Season 1, Episode 3: Ending Explained!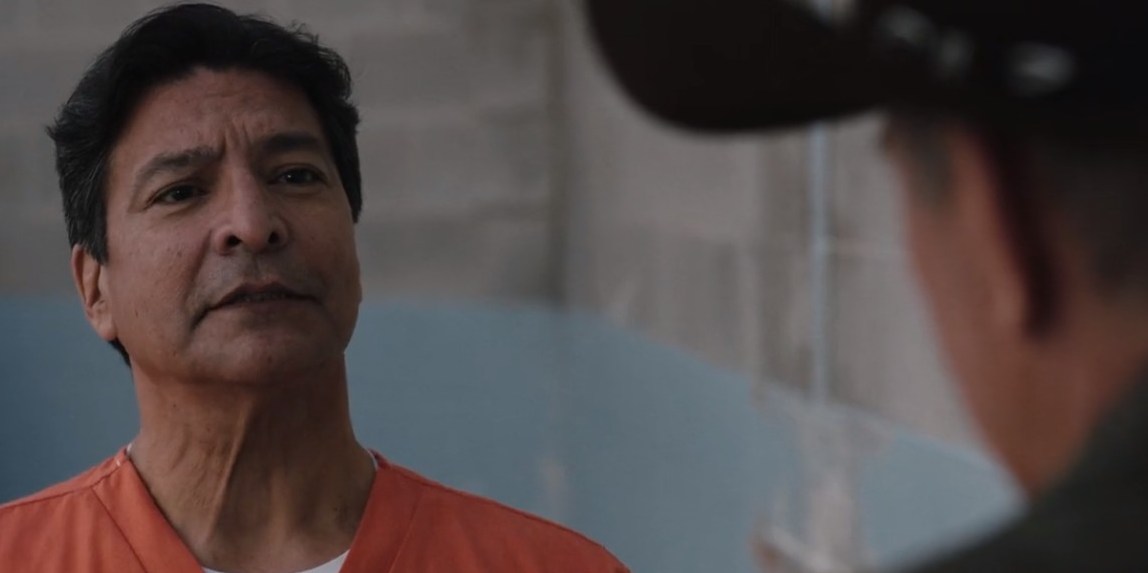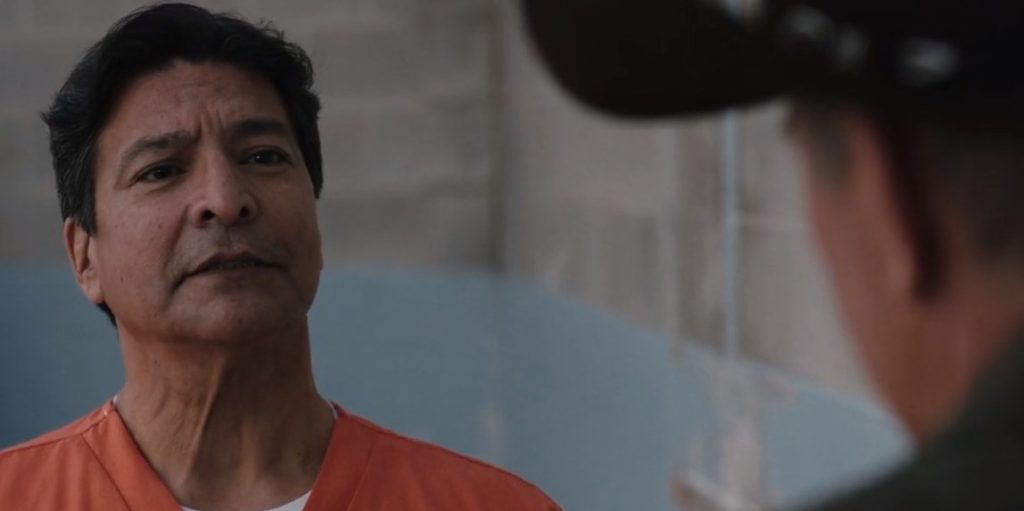 The conclusion of "No Good Horses," the third episode, leaves viewers with a number of unanswered concerns and a sense of imminent confrontation. The climax of the episode foreshadows a struggle for dominance over the resources and land between John Dutton and Thomas Rainwater, fueled by their growing antagonism.
As we can see, John steps in and gets the local sheriff to arrest Thomas Rainwater for cattle theft while he is on his way to a big event beyond the reserve. Even when Thomas promptly acquiesces to John's insistence that the animals be returned, it is clear that their conflict is far from ended. There is a simmering tension between them, and it's obvious that these two strong personalities are headed for conflict.
This episode had one of the most intriguing cliffhangers with Kayce. His role in the rescue of an abducted Native American girl unintentionally entangles him in a possible double murder situation. Rainwater has the power to control the issue because the girl isn't reporting any crimes. Kayce's character arc gains tension and risk from this precarious scenario, and we can't wait to watch how he handles it.
The events of the episode had a great emotional impact, particularly in light of Robert's widow's terrible demise. This devastating loss serves as even more evidence of how severe and brutal Yellowstone Ranch and its surrounds can be. The characters are put to the test on a regular basis, and the results of their choices are always evident.
Yellowstone Season 1: An Explanation of Beth's Mother's Death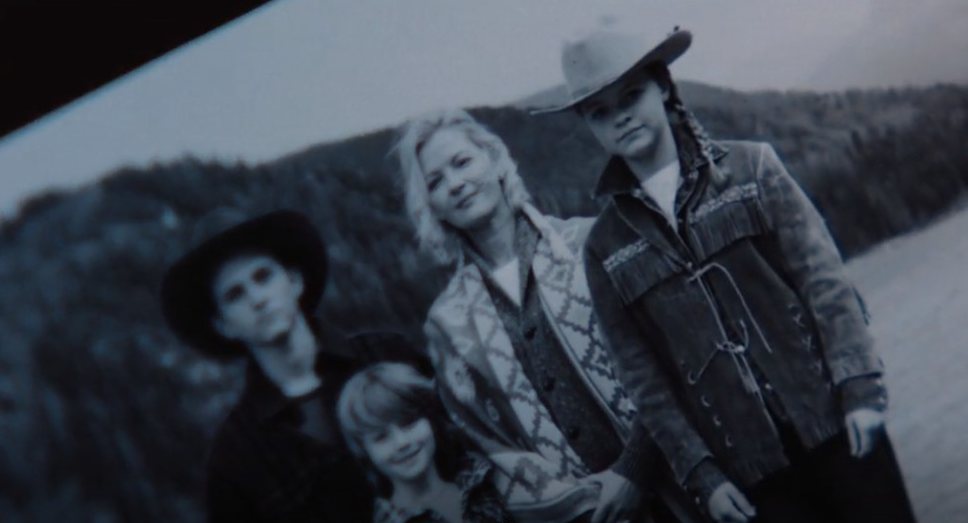 How Beth's mother met her terrible end is one of the biggest secrets revealed in Episode 3. We are taken back to a crucial juncture in Beth's life in 1997 during the flashback. When Beth was younger, we saw her battling her horse anxiety. This innocent-seeming dread starts a series of circumstances that ultimately result in her mother's premature death.
On that fateful day, Beth's reluctance and lack of control over her horse cause a fatal catastrophe in which her mother dies. This incident marks a significant turning point in Beth's life story, molding her into the tough, resilient, and even vicious woman we see today. It serves as a moving reminder of the profound effects that even a seemingly insignificant choice or action may have.
In this episode, Beth's complicated relationship with her father, John Dutton, is also emphasized. Beth accepts to run for a seat in the assembly even though she finds out that Governor Perry is her father's unexpected guest while taking a bath outside. In addition to being a sign of her commitment to her father, her choice shows that she is willing to enter politics, even though her brother Jamie has always wanted to follow in his footsteps. There is a lot of tension, secrets, and competing goals in the Dutton family relations, which gives the show's complex storyline more complexity.
Finally, "Yellowstone" Season 1, Episodes 2 and 3 present an engrossing fusion of political intrigue, family turmoil, and stunning scenery. Viewers are still enthralled by the characters' moral quandaries, nuanced relationships, and the brutal reality of ranch life. Fans of this compelling story are left excitedly awaiting the next installment as the power struggles and revelations of secrets get more intense. As the drama develops in the center of Yellowstone Ranch, Montana, keep an eye out.
Yellowstone Season 1 Episode 1 Recap: What happened to John's eldest son Lee? How did Lee Die? Explained!