Disney+ just released the eighth and final episode of Willow (on Jan 11). In the episode, Warwick Davis reprised his role as Willow Ufgood the farmer-turned-sorcerer, who teamed up with a group of teenagers to undertake a perilous expedition to save a prince from the clutches of evil. There were highs and lows, a little romance, and a lot of action to keep you entertained. And finally, in Immemorial City, our heroes faced up against the Crone. The eighth episode has been reviewed here. While you are here, tvacute.com will describe the events leading up to the battle and discuss the implications of the ending for Willow's future.
Willow Episode 8 Recap: Chapter VIII
Prince Airk (Dempsey Bryk) arrives at the beginning of Willow episode 8 and greets Kit and Elora with joy. Airk urges them to meet the Crone (Jane Carr)and assures them that she is not as evil as they have been believed to be. He informs them they must meet her in condition for Airk to return. They quickly discover, though, that Airk has been consuming that peculiar liquid and has apparently been indoctrinated into adopting this viewpoint.   What action does Willow's group take? Prince Graydon (Tony Revolori), the others, and themselves make the decision to follow suit and plunge into the city in the meanwhile. The sandstorm that is raging through the city prevents Graydon from using his power to open the door, turning Thraxus Boorman (Amar Chadha-Patel) into stone. When Kit and Elora finally decide to move forward, they use a portal that the Crone has to enter a paradisiacal world that is home to Kit's mother. She acknowledges that denying Kit her freedom was incorrect. Airk offers Elora a cup of golden water in an effort to sway her into the evil side.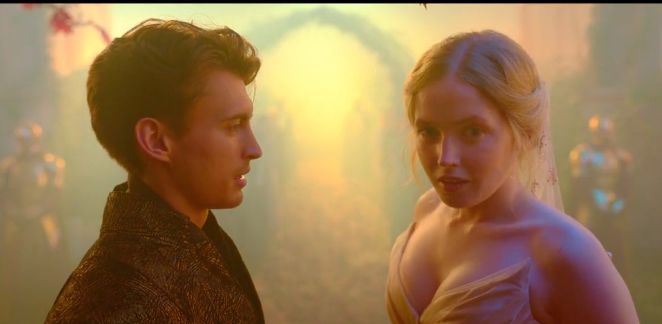 As Madmartigan's voice begins to flow through, the entire scene abruptly transforms. He acknowledges that leaving was the toughest thing he's ever done because he's always with Kit. He makes it clear that love requires sacrifice and that one must be prepared to give up what they want in order to uphold their beliefs. The only chance to save Elora is through this. He tells Kit that she needs to act as a shield to defend Elora because she is better than him. When Kit continues through the vision, she discovers that Elora has vanished and that the Crone has taken her place, declaring that now the Great Awakening has started. Kit instantly turns into stone after that! The marriage of Elora and Airk is then cut short, with the Crone acting as the witness. The Crone assures Elora that she can help rescue everything by doing this, along with giving them a sacred kiss to unite them.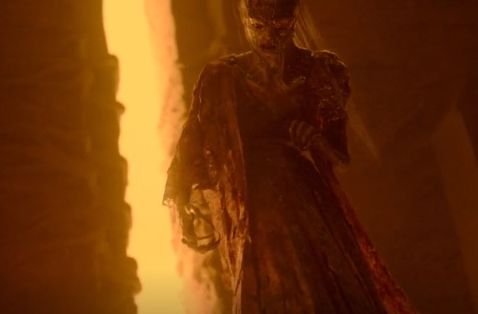 Elora decides not to marry Airk and declares that she is "not really into him" anymore moments before they kiss. When Willow appears and starts using his magic, the vision is broken and everyone is set free from their stone prison. Elora Danan (Ellie Bamber) and the Crone battle, and a large brawl breaks out between the minions of the Crone and our large group. When Graydon intervenes and makes an attempt to cast a spell, she breaks his wand and drops him into an area outside that resembles Mordor, despite the emotion and rage that went into the spell. He's supposed to be dead, but keep that in mind.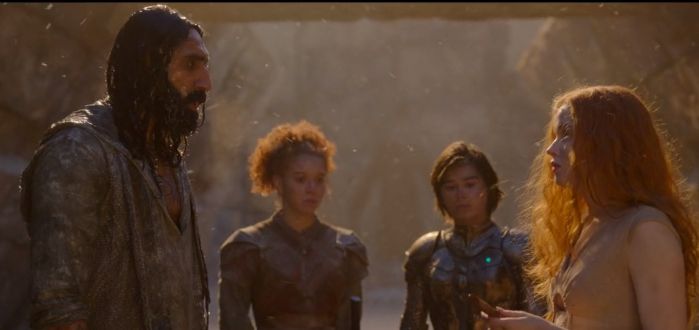 As her rage grows, Elora no longer requires a wand and instead casts spells somehow with her own hands. She approaches the Crone as they are both casting spells with their hands as they face off in the courtyard. Where did the wands go? Why is Willow not simply using his hands? Anyway, Airk is involved, and Kit tries to persuade him to rejoin the good side. When he asserts himself to be the King, the long-lost daughter of General Kael, Jade, (Erin Kellyman) and the princess of Tir Asleen, Kit both engage in combat.  Willow gives Elora some encouraging words mentally as she utilizes her powers and resolve to defeat the Crone, dispatching this adversary easily and triumphing over her. Airk appears and starts kissing the Crone until she settles back into her former form and collapses, supposedly transferring the power to him. Kit receives a complete suit of armor when Jade uses the Lux on her in the meanwhile.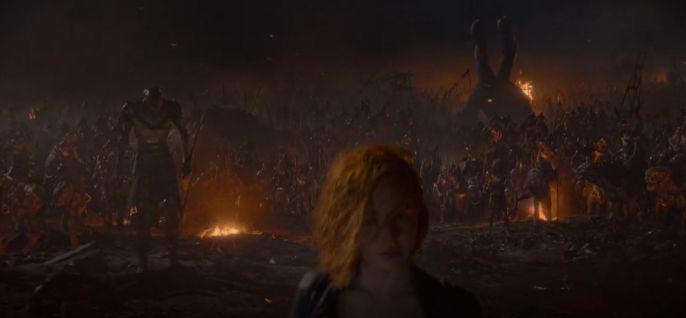 Jade is a greater fighter and is far more adept at using these abilities, but Kit acts as a shield and starts assaulting her brother. When they battle, Kit is now strangely superior to the other person. In any case, Kit is able to convince Airk to change his mind by pledging never to abandon him once more and rousing him once more. How is Willow resolved? The others understand that the battle is far from over now that Graydon is dead. The Wyrm will be gathering its soldiers while still submerged. They appear to have rescued the day as the others leave.  Graydon awakens on the battlefield, proving that he is still alive, just as Willow has been predicting all season. This is the beginning of the next age, according to Elora, who is present. she was. To take the world into the light, she needs someone to assist her and sit by her. She hopes Graydon will be that person. The episode ends with her having an entire army back her, along with a double-headed fire-breathing dragon.