The fantasy adventure series "Willow" on Disney+ is based on the film of the same name that was released in 1988 and serves as a sequel to that film. The series stars Warwick Davis as the titular Newlyn sorcerer, who must once again protect Elora Danan (Ellie Bamber), the child with the mark of prophecy, but this time he must do so with the assistance of the children of Madmartigan and Sorsha. In the third episode of the series, which is titled "The Battle of the Slaughtered Lamb," Willow and his traveling companions are in a race against the clock to save Elora from the grasp of the possessed Commander Ballantine (Ralph Ineson) and the other members of his army. (tvacute.com) We will provide you with all the information you require regarding the conclusion of the third episode of "Willow."
[Season Finale] Willow Episode 8 Recap "Children Of The Wyrm"
Willow Episode 8 [Season Finale] What Will Happen?
Willow Episode 3 Recap: "Chapter III: The Battle of the Slaughtered Lamb"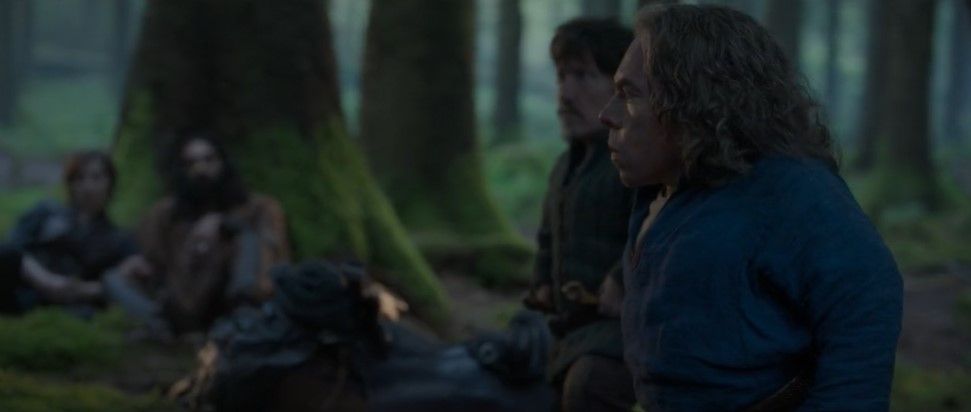 Willow Boorman begins episode 3 by telling Kit a tale about Thuul, Kymeria's Rightful King, riding out of the city gates to meet his despotic brother and 2000 Death Dealers. Kit, however, rudely interrupts and disparages this tale as being dull.  The group soon realizes that Elora is missing. They hunt for her. Kit finds the eckleberry shrub Elora was working on, confirming her magical skills, while a knight-in-training and Kit's love-interest who joins in the quest, Jade (Erin Kellyman ) catches Ballantine putting an unconscious Elora on a horse and riding away. Ballantine pretends to work for Sorsha, but the heroes discover something is awry and confront him and his platoon.
Unfortunately, Ballantine and his team steal Elora from the heroes. They find them, but she has been carried to Crone territory, encircled by a storm cloud and Pnakotic murmurings. a young scholar and member of the quest, Prince Graydon (Tony Revolori )thinks Ballantine will kill Elora. Willow claims that Elora's spirit will survive and reincarnate if they kill her. Like Bavmorda, Ballantine or the Gales will expel her rather than murder her to confine her soul forever. Before then, the heroes try to reach her, but their horse-drawn carriage wheel breaks, stranding them. Elora's escape into the woods buys them time. The strangest thing happens. Two Western-dressed woodswomen, Anne and Hubert, greet her. Elora must have entered the Wild West through a secret gateway. The Crone may be delaying Elora with it. No. Ballantine kills Anne and Hubert, making it pointless.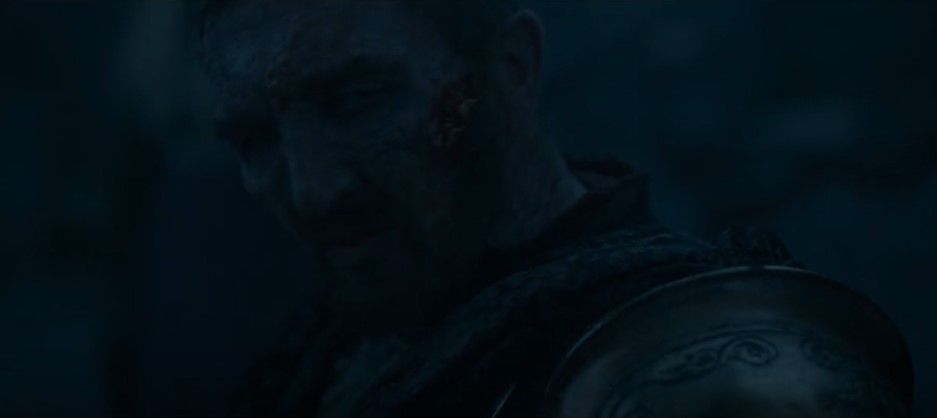 Kit, Boorman, Jade, Willow, Graydon, and a gruff Nelwyn warrior Silas (Graham Hughes) argue over whether to cross the Pitiless Pass to the Slaughtered Lamb inn or go through the Capella Pastures into the Voluptuous Vale (these names are insane). Willow reassures them that the Gales or Crone will utilise an interdimensional gateway to expel Elora's soul. He sees Elora possessed and tortured. Boorman advises splitting off to discover the best route to Elora. Kit and Boorman travel the Pitiless Pass while the rest go through Capella Pastures. Like before, Boorman implies that Madmartigan died trying to find the Cuirass because if he had survived, things would have been different and the darkness would not have risen. Kit learns that Boorman brought her to the Slaughtered Lamb to learn about the Cuirass, not Elora. Kit and Boorman search for the Cuirass's legend since it's tied to her father and may help them defeat the Crone or Gales.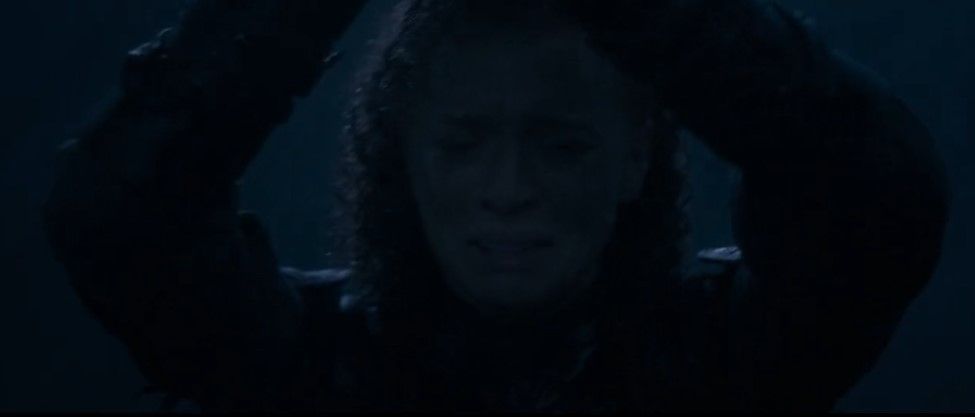 Ballantine and his group force Elora to climb their "home" way. She declines. Elora burns and tears one soldier's face when they shove her. Elora's touch is deadly to black magic-poisoned people, but it's repulsive. Willow, Silas, Jade, and Graydon catch up to the criminals thanks to Elora's resistance. Jade attempts to humanise Ballantine. However, he starts rambling about how he sees the future, which involves "The Eternal One" purifying. Ballantine and his team's rotten faces suggest he's unintentionally referring to his new master's genocide. However, Jade and the rest fight them. In The Slaughtered Lamb's well, Boorman finds the Lux Arcana but doesn't tell Kit, and Kit fights off a bunch of were-rats, who are exactly what they sound like and are given to life by superb visual effects and special effects.
Willow Episode 3 Recap and Ending, Explained: Is Silas Dead?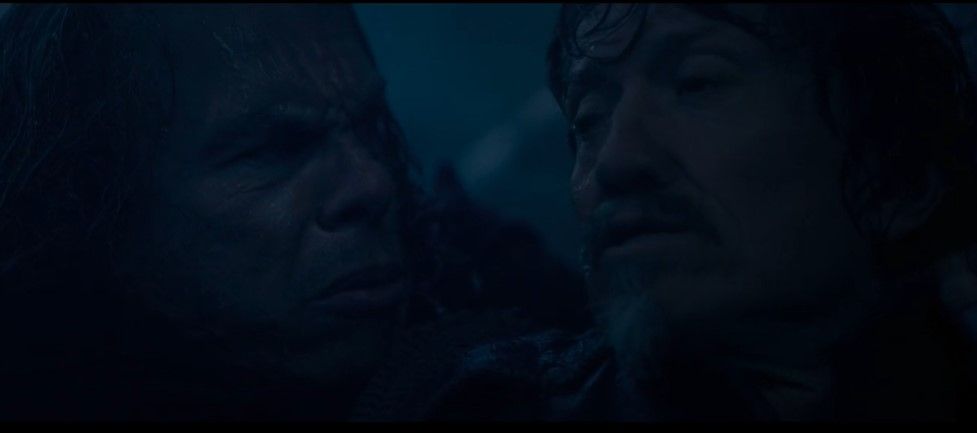 A fierce battle between Ballantine (and his team) and Jade and Silas is taking place when Boorman and Kit escape from the Slaughtered Lamb. As it happens, Graydon, Elora, and Willow sort of stand by and observe. But when Silas suffers severe harm, Graydon joins in (with his fists), and Willow does too (with his energy blasts). That exorcises the souls of Ballantine and his troops as well as knocking them out. Knowing that Silas died defending his best friend, Willow attends to the wounded Silas before he passes away in his arms. She then instructs him to make sure Libby receives his wooden dog toys. Jade is informed by a dying Ballantine that her current responsibility is to safeguard the team that will be rescuing Airk. Tir Asleen, Galladoorn, and the rest of the universe will submit to the Crone's will if she fails. He continues, saying that the duty of assisting Elora Danan in reaching Immemorial City is of the utmost significance because the Crone is afraid of her. Jade agrees to Ballantine's request to kill him on that note after feeling terrible about it.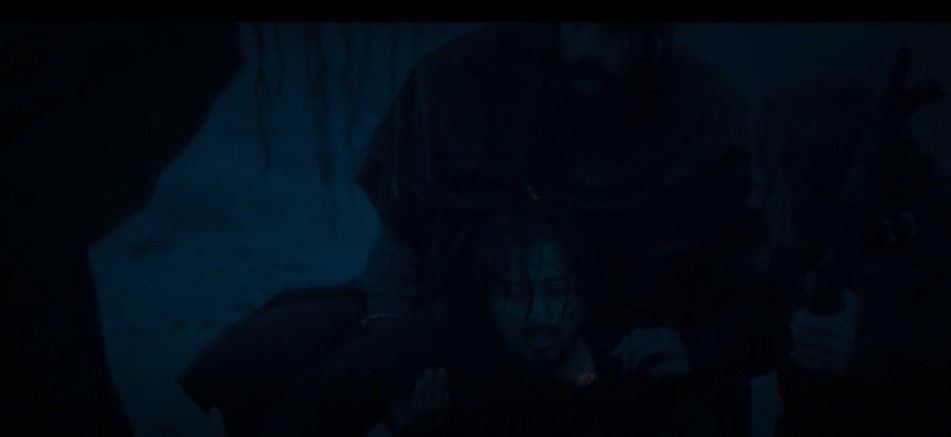 The group climbs the "dangerous steps" that the cursed Ballantine made Elora climb in misery, wetness, and exhaustion. Willow does not recommend it. He dodges a direct response when Boorman asks why. However, we learn that those steps led them to Nockmaar as Graydon collapses due to a "bad magic" curse. So, over the course of the last two episodes, we've seen that the Gales' curse does more than just enable them to subjugate people—it also causes them to rot from the inside out. Even if the curse is broken, the victims keep deteriorating and eventually pass away. That is why Ballantine choose to pass away at Jade's hands rather than go the more laborious route.