In the Netflix documentary "Cyberbunker: The Criminal Underworld," an engrossing tale is told about the shadowy underbelly of the digital world, where mysteries are concealed behind code and cyber shadows dance. This documentary, which make its streaming platform debut, aims to reveal a story of mystery and tension centered on the mysterious realm of cybercrime. Its nearly ninety-minute duration immerses spectators in a network of cyberwarfare, clandestine activities, and an extremely secret subterranean bunker, all of which provide the setting for this compelling story. tvacute will delve into the details of the founder of Cyberbunker's life, his part in the CyberBunker story, and the fascinating aspects that surround him in this investigation.
Cyberbunker: Who is 'Herman Xennt'? Where is he now?
What is Cuberbunker?
Xennt, also known as Herman-Johan Xennt, and CB3ROB, also known as Sven Kamphuis (especially in the beginning), ran the "bulletproof" hosting service CyberBunker. near the late 1990s, it debuted near Kloetinge, Netherlands, in a real deactivated NATO bunker. now let's delve into Who is the founder of Cyberbunker? Where is he now?
Who is Sven Olaf Kamphuis?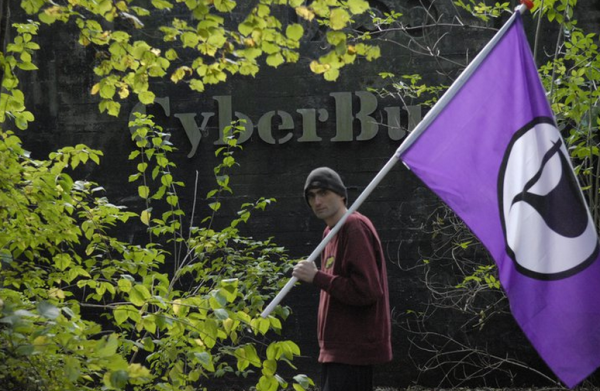 A 35-year-old Dutchman Sven Olaf Kamphuis or CB3ROB aka "SK,", the brains of CyberBunker, is the main player in this true story. He was a well-known CyberBunker spokesperson and founder in 1998 according to Kamphius' profile at Crunchbase.  Fundamentally, CyberBunker was a "bulletproof" hosting company with modest origins in the late 1990s. Located in a closed-down NATO bunker in Kloetinge, Netherlands, it was founded as a web hosting company.
Who is the founder of CB3ROB?
Sven Kamphuis, a teenage programmer built CB3ROB in 1996 and helped establish CyberBunker in 1999. He was a support desk agent for a Dutch Internet company from 1999 until 2001. Considering that CyberBunker mostly housed pornographic content, its success was astounding. However, in 2002, a fire broke out within the bunker, turning the journey into a nightmare. Another tenant's use of the bunker as an MDMA lab was the cause of this fire. Although this episode resulted in legal repercussions for a number of people, none of them had anything to do with CyberBunker. Still, this accident resulted in CyberBunker's removal from Kloetinge and its forced relocation to many sites, including Amsterdam.
It's important to note that CyberBunker's tale is one of mystery and intrigue. Much of the material about CyberBunker seems to have been purposefully misrepresented, maybe in an effort to draw attention to the company. It's possible that the business itself helped disseminate false information. This confusing story, which dates back to their website in the early 2000s, covers more ground than just the CyberBunker operation. It includes allegations of SWAT squad raids and other questionable incidents.
CyberBunker was a company that pretended to be based in a real bunker for about ten years, during their peak. To the extent that they could, they even used Photoshop to add their logo to a bunker that had previously caught fire as a result of the MDMA lab.
Within the domain of resilient hosting services, expansion may provide a dual challenge. Between the early 2000s and the early 2010s, CyberBunker flourished mostly unnoticed, even with clients like Pirate Bay and WikiLeaks. But gradually, Spamhaus—a company devoted to thwarting spammers—became aware of their achievements. CyberBunker was blacklisted by Spamhaus in March 2013, which led to a huge distributed denial of service (DDoS) attack against Spamhaus. This unprecedented attack, which lasted for more than a week and reached 300 Gbit/s, prompted investigations by international cyber-police groups.
It was discovered that CyberBunker was linked to a number of nefarious enterprises, including hosting spam email operations and rogue drug dealers. Interestingly, they also housed WikiLeaks, an organization that releases classified information. Another CyberBunker client was The Pirate Bay, a website that allowed users to share copyrighted information until a 2010 court decision made them delete it from their servers.
Internet service providers blocked CyberBunker as a result of Spamhaus disclosing their IP and actual addresses, adding to the pressure on the company. A loose collective of hackers called the Stophaus Collective responded by attacking Spamhaus with a distributed denial-of-service attack, which resulted in the arrest of some of the participants.
Where is CB3ROB's Sven Kamphuis now?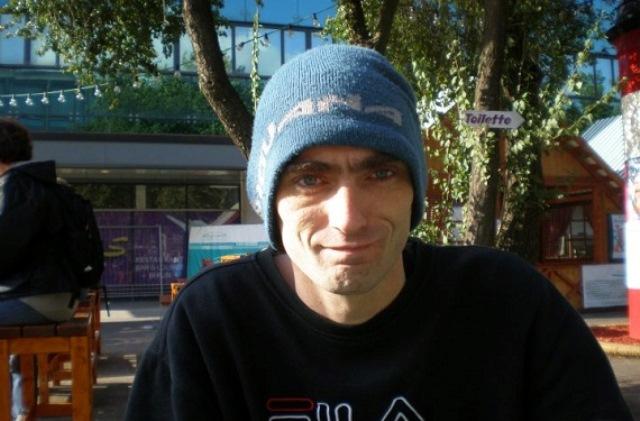 Subsequent to the failure of the Dutch CyberBunker, the operation moved strategically to Germany. The life of CyberBunker spokesperson Sven Olaf Kamphuis changed drastically when, on April 25, 2013, he was taken into custody close to Barcelona at the request of Dutch officials, working with Eurojust. He was later found guilty in relation to the Spamhaus attack, extradited to the Netherlands, and given a suspended 240-day prison sentence, which included the 55 days he had previously served in imprisonment.
It has been reported that Kamphuis may have become less involved after 2014. However, it is still unclear to what exact degree he is associated with CyberBunker's post-Kloetinge phase. When CyberBunker spokesperson Kamphuis was arrested in 2013, the organization made the decision to build a new bunker in Traben-Trarbach, Germany. But more people were watching their activities in Germany.
The traffic from the bunker was formally intercepted by the German government in 2015. Concurrently, there were global endeavors to construct legal cases against darknet marketplaces, such as the Wall Street Market, which was operationally housed at CyberBunker. The United States government initiated action in April 2019, apprehending the individuals suspected of running the Wall Street Market and confiscating the servers belonging to CyberBunker in Germany.
Eventually, in September 2019, this series of events brought the German CyberBunker to an end. Hundreds of drives were taken by law enforcement, and the site was declared closed. Herman Xennt had spearheaded the group's daring raid into the German bunker, but he avoided capture and prosecution—a fate that befell Sven Kamphuis.
Kamphuis appears to have dodged punishment after spending two months in jail, regardless of whether or not he was involved with the German CyberBunker version. Kamphuis did not suffer as severe a punishment as some of the others associated with CyberBunker. This was the last chapter in the tale of CyberBunker, which had several unexpected turns and left many unanswered concerns regarding the founder's role and the eventual fate of the individuals involved.
CyberBunker's story, Sven Kamphuis's story, and the events that took place in Traben-Trarbach are examples of the complex world of cybercrime and the people who work inside it. Although the Dutch iteration of CyberBunker prospered in secrecy, it eventually met its demise. The trajectory of Sven Kamphuis, from his involvement in a well-known cybercrime operation to his legal struggles and eventual sentencing, raises concerns about the dynamic nature of cybercrime and the hunt for justice in the digital age.