One of Clark Kent and Lois Lane's twin boys, Jonathan "Jon" Kent, was the starting quarterback for the Metropolis High School varsity football team in Superman & Lois Series. Lois Lane, a reporter, was responsible for publicizing the Kents. Although Lois and Clark worried that Jon's natural abilities were signs that he was gradually acquiring Kryptonian superpowers, it was their more reserved son, Jordan, who ended up carrying on their family's tradition as a superhero. Surprisingly, Jon stood by his brother through the ordeal of facing off against his superpowered doppelganger from Bizarro World. It is unknown why, but Jonathan Kent was replaced in the third season of Superman and Lois. Who Is the cast for the new Jonathan Kent on Superman and Lois? Join me as tvacute explore Metropolis, Superman's home planet.
Who Is New Jonathan Kent in Superman & Lois Season 3?
Michael Bishop was cast as the new Jonathan Kent for Superman and Lois season 3 in September 2023, about a month after it was announced that Jordan Elsas would be quitting the role of Jonathan Kent. Bishop, who was born and raised in Australia, has become a well-known young actor there because of his role as Teddy on Grace Besides Me.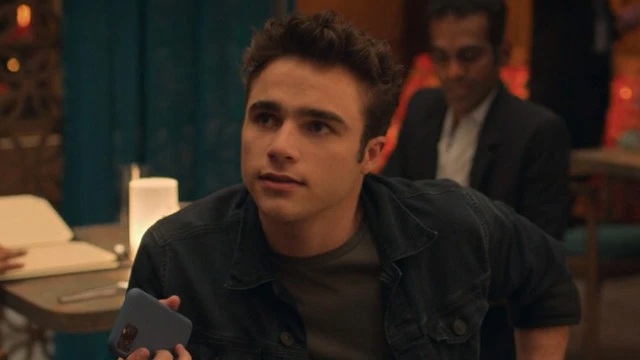 Also, he has appeared in the short films Skin Like Bark, Swinging Safari, Detention, Pet Rock, Hunter, Gatherer, Hoosier, and Shelter, so you may recognize him from them as well. Bishop first appeared on American television in 2021, playing the lead role of Max, the dreamy British classmate, in the Disney Channel film Spin. Bishop is defended by Kimberly Kottwitz, of both Brave Artists Management and Gilchrist Management.
The status of Michael Bishop in the Arrowverse is uncertain in light of recent personnel changes at The CW and Warner Bros. Discovery, which threaten Superman and Lois's future on the network. Despite DC co-CEO James Gunn's assurances that "it's going to keep on for a little time," rumors persist that Superman and Lois would end after season 3. Michael Bishop will still get at least one season to prove himself.
Why did Jordan Elsass leave Superman & Lois?
Actor Jordan Elsass, who originated the role of Jonathan Kent on Superman and Lois, said in August 2022 that he would not be returning for the show's third season. A reason for Elsass's departure from the show had not been revealed as of the initial airdate. During that month, Jordan Elsass posted a Cameo video on his social media accounts detailing his decision. Despite his excitement for the impending third season of Superman and Lois, actor Jordan Elsass has opted to take a break from performing for reasons connected to his mental health.
The premiere of Superman and Lois Season 3 on The CW will take place on Tuesday, March 14, 2023.