The latest Spanish-language Netflix original series "The Girl in the Mirror," also known as "Alma" left viewers guessing until the very end. it is packed with a variety of exciting plot twists and turns. Some of them include the reincarnation of a legendary demon as well as love triangles and betrayals. Because there are so many things happening at once, it is likely that your mind will become utterly twisted as a result. As a result, we will do our best to connect the dots in order to explain all of the significant events, monsters, and the conclusion of Season 1. Due to the fact that the first episode of "The Girl in the Mirror" concludes on a cliffhanger, which hints at the possibility of a second season, we will also attempt to speculate on what (tvacute.com) we can anticipate happening in the second season. Therefore, without further ado, let's plunge headfirst into the world that Sergio G. Sanchez has crafted for us.
The Girl in the Mirror Season 1 Story
On the final day of a vacation at a resort on the mountain, a group of high school students are there eight hours earlier. Alma (Mireia Oriol), is still in mourning after her friend Lara's passing. While playing spin the bottle, Alma's friend Deva (Claudia Roset) implores her to attend the last-night party, but Alma storms off when Deva brings up Lara. In addition to Tom (Lex Villazán), other members of the group also find some alcohol-fueled camaraderie that evening while they look for Deva. The following morning, they board the bus; Deva boarded just in time. The bus has trouble navigating the dense fog and stops several times, but the driver keeps going after spotting a flashing light in the distance. The bus is then struck by something, knocking it off the road and over a cliff.
Alma is barely conscious when she awakens at the scene. She awakens in a hospital room following many surgeries with no memory of the accident and no idea who she is. She is sharing a room with her classmate Telma (Laura Ubach), who suffers a seizure and is sent to the intensive care unit. She wears a patch over her right eye since it affects her eyesight. Tom, who lost a leg, comes to her room to inform her that nearly everyone in the class—including Deva—did not survive. One is not there. Visions Alma has been having when she sleeps, are some of the things that have been disturbing her. Her doctor believes that she is experiencing flashbacks about the accident, but Alma is certain that something else is going on. While in the hospital, a girl named Nico (Milena Smit) approaches her. Alma claims to recognize the girl, but her father informs her that she isn't in her class. Fortunately, because we're incredibly helpful like that, we're here to dispel any misunderstandings and explain how the drama ended.
Did Martin and Bruno's story end happily?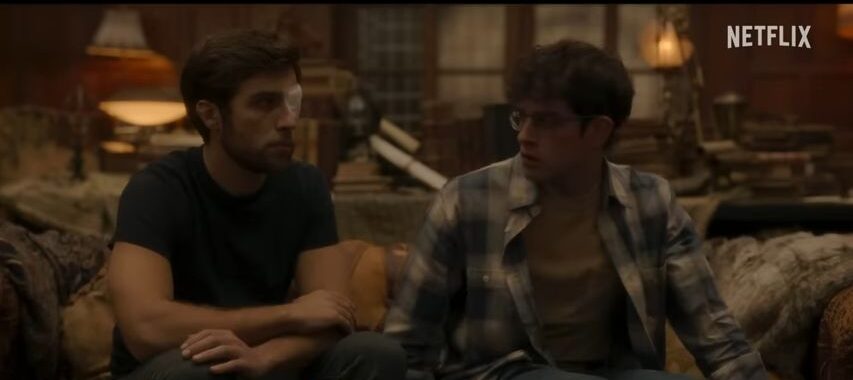 The Girl in the Mirror had time to offer you the kind of beautiful LGBTQ+ romance you'd expect to see on Heartstopper in between all the summoning of mythical demons and scary body shifting. But Martin had to go through some serious trauma first, before meeting his ideal partner. When Bruno was on the verge of being killed by his grandfather who was possessed, their budding love encountered another roadblock, forcing Martin to seek refuge with his sister Diana. Bruno (Pol Monen) called things off after an argument at their cover after being understandably upset over being left behind. Martin eventually mustered the confidence to visit Bruno's hillside retreat, though, and for a little moment, it seemed as though there would be at least one happy ending owing to Diana's convincing.
Diana looks to have executed her brother, which is a bad thing. Therion will take possession of the chosen one (AKA Martin) once he has been dispatched by a family member to a location where all five "shadows" and their animal spirit carvings have gathered, according to the book of predictions their father obtained. Additionally, in the role of the betrayer, Bruno's left eye suddenly becomes black, and four other possessed souls surround him, rousing Therion from his long-lasting sleep. Martin's future (and that of the duo we'll refer to as Maruno) is bleak.
Has Alma indeed risen from the dead?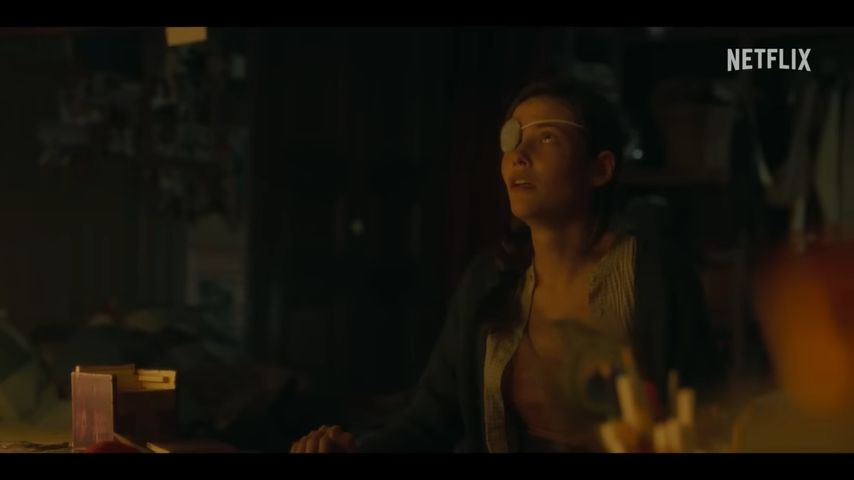 In the preceding episode, Tom discovers that bus disaster victim Alma is actually her envious best friend Deva rather than Alma at all. And pushing "Alma" to the point of death is the only way he can drive the Jess Glynne clone out and bring back his real loved one. Tom had intended to kill "Alma" while on vacation by the sea, but he changes his mind and lets her life. Shortly after, 'Alma' is ambushed in her family's treehouse by Deva's cruel stepfather, who effectively finishes the job for him. The real Alma enters her physical form just as she is about to pass away, and Deva summons the strength to throw the strangler out the window to his death.
Before leaving for the afterlife, Deva and Alma's late sister Lara, who passed away from a brain tumour before the bus accident, gives her mother a promise that she will always be by her side. After temporarily reuniting with Tom after being given the opportunity to inhabit her own body once more, Alma decides to go her own path and trust that serendipity would bring them back together in the future. Aurora, a fairy godmother figure, informs Alma that she has been waiting for a meeting like this for millennia when Alma subsequently pays her a visit.
How did Deva correct the situation in The Girl in the Mirror Season 1?
Deva was the main antagonist for the majority of the series, but she eventually tried to atone for her body-swapping misdeeds and managed to build a very sympathetic character. Deva messages her mourning mother Lucia some unsettling video proof that at least explains why she was so concerned after earlier failing to persuade her that she is now roaming the Earth as Alma. The youngster is seen in the video playing her guitar in her bedroom before her stepfather forcibly enters and confronts Deva. After witnessing the video, a distraught Lucia fights with her partner while wielding a knife. It is hinted that she doesn't survive as her screams are heard over a video of gory polar bears eating their meal. We do, however, know that he leaves to exact revenge on the message's sender and that this leads to his dramatic demise. Alma is later seen smiling and talking about Deva, which shows that everything has been forgotten.
What occurred to the others in The Girl in the Mirror Season 1?
In order to assist call Therion, the now-possessed student Roque, together with his sister, the enigmatic Nico, and a former coma patient all of whom have literally turned into shadows of their former selves overcome the assassin sent by Martin's father.