We all appreciate a good murder mystery, and Vera on ITV has long been one of the best and most popular in the genre. DCI Vera Stanhope played by Brenda Blethyn has been in huge popularity with fans all over the world since she originally investigated her first case in 2011. After a five-million-strong audience tuned in to see the ITV drama return, they were rewarded with an action-packed episode.
After being delayed owing to the Covid-19 pandemic, Season 11 of Vera began on ITV on Sunday, August 29th, 2021, and returned for its third and fourth episodes in January 2022. Vera's most recent investigations have been equally as complex as the previous ones. Now fans are eager to know when will be the release date of Vera episode 5? Are there any episodes? and how many episodes are left?
What Is The Total Number Of Episodes For Vera Season 11 On ITV?
There will be six episodes in season 11 of Vera. after the first four episodes, Vera will return for two more chapters. Despite glimpses of the ITV drama's film crew across the North East in 2021, facts about future episodes have been kept under wraps. Despite the fact that the series was split into three parts, the six-episode total indicates that season 11 is Vera's longest episode yet, as all previous seasons had just four.
Vera Season 11 Episode 5 Release Date
Vera fans will be disappointed to learn that episode 5, will not air on January 25th, as planned. As a result of the Covid-19 epidemic, filming delays have hampered Vera's 11th series, resulting in episodes being broadcast in parts.
Vera Season 11's final two episodes 5 and 6 will air on ITV and ITV Hub later in 2022. ITV has not yet confirmed a release date for episodes 5 and 6, but we expect them to arrive in 2022.
So, When will be Vera Season 11 Episode 5 Released?
Despite the lack of a specific release date, given the four-month gap between episodes 2 and 3, we may make a prediction as to when the next episode will be released. A comparable hiatus before episode 5 would mean a May release, either around Easter or around May. Vera Season 11 is now on ITV in the United Kingdom and BritBox in the United States. Also Available on Prime Video
What happened in Vera Season 11?
In episode 1, Jim Tullman, a builder, was found dead on the steps of Collingwood Monument. A critical witness in a severe assault case, Vera wonders if the two are connected.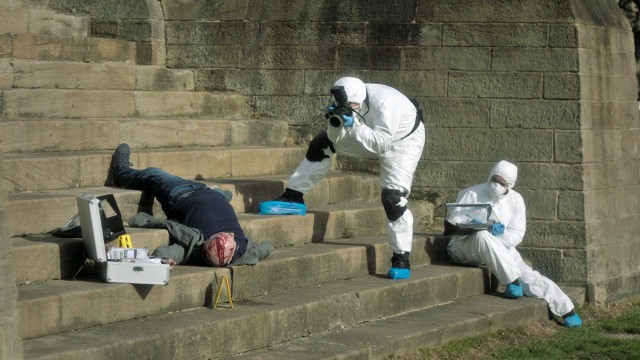 In Episode 2, Vera is called to the scene when the body of Angela Konan, an addiction support worker, is discovered in the Northumberland National Park. In the week before her death, an increasingly unstable Angela battled with two clients, requiring Vera and her colleagues to peel back the layers of the reclusive victim's life.
In episodes 3 and 4, Vera and the team were presented with an apparent heist gone wrong and the murder of a local primary school teacher.
The fourth episode of Series 11 contained numerous twists and turns, as do all Vera episodes. with each layer of interrogation exposing additional suspects for DCI Stanhope to consider. On Sunday, January 16, In episode 4, the Vera action resumed with 'As The Crow Flies,' an episode in which Vera and her team had to solve the mystery surrounding the death of a teacher whose body was discovered at the foot of cliffs near the coast. As the victim's family feuds came to light, what appeared to be a tragic accident quickly spiraled into something more sinister.
Vera Season 11 Cast
DCI Vera Stanhope Played by Brenda Blethyn
DS Aiden Healy Played by  Kenny Doughty Series
DC Jacqueline Williams Played by  Ibinabo Jack
DC Kenny Lockhart Played by  Jon Morrison
DC Mark Edwards Played by  Riley Jones
Dr. Malcolm Donahue Played by  Paul Kaye
PC George Wooten Played by  Steve Evets