At the turn of the millennium, Streetball was popularised by a fledgling company that rose to great heights before faltering. If you loved basketball in the late '90s and early '00s, AND1 was the coolest brand. The new streetball brand transformed the game both on and off the court, bringing a swagger straight from the asphalt courts of New York City to the rest of the world. products ranged from trash-talking t-shirts to stunning mixtapes. Directed by Kevin Wilson Jr. the documentary series served as inspiration for many others to use the sport they love the most to express themselves. In The Rise and Fall of AND1, the filmmakers follow the company's spectacular ascent through interviews with the three founders as well as with the key actors who made it all happen. Nothing that is gold can last forever. We can see here on tvacute.com how to trash-talk built a meteorite empire in Netflix's UNTOLD: The Rise and Fall of AND1 and how it came down.
What led to AND1's early success?
Seth Berger, a Wharton School undergraduate, knew he couldn't see himself at standard business firms. Basketball was a sport he followed and spent some time with, and thinking about it all day every day was his fantasy existence. With his best buddy and classmate Jay Coen Gilbert, he started a basketball t-shirt company. Tom Austin, who was also intrigued in the sport, joined the other two co-founders, and they met in pizza parlours to pursue their ambition. The three enthusiasts chose AND1 because of its fire and passion. An extra free throw is awarded when a player scores a basket and is fouled on the way, and the fouled player often shouts "And 1!" on the court. Seth, Jay, and Tom made basketball trash talk t-shirts to go along with their company's name. AND1 developed a distinct position for themselves, as Nike or Reebok had no such product line. The three co-founders initially sold their wares from the back of their car, but Foot Locker and other businesses soon followed. AND1 appeared on "Friends" and "Fresh Prince of Bel-Air" within two years of its founding due to its growing popularity.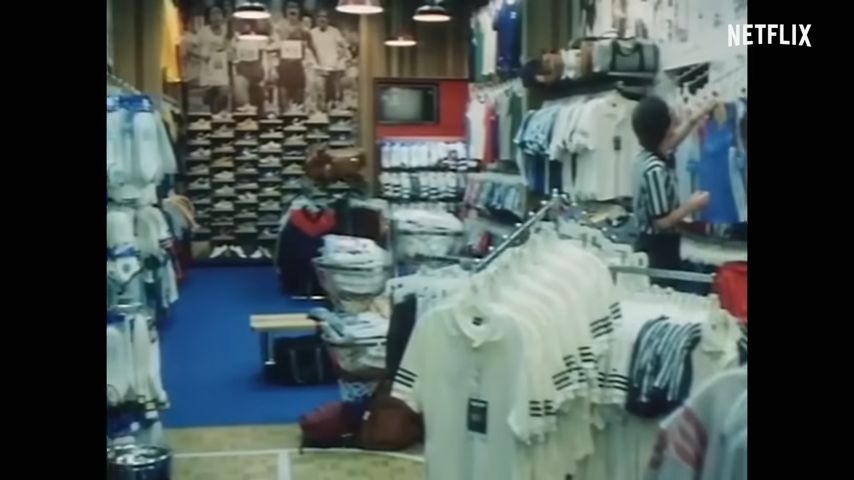 Next, the company followed Nike, the biggest player in basketball apparel, and signed an NBA star. AND1 signed potential young talent Stephon Marbury after Nike signed Michael Jordan. Stephon was selected 4th overall by the Milwaukee Bucks in 1996 after a fantastic college career at Georgia Tech. AND1 recognised a huge chance in him to advance their brand. Marbury debuted on-court basketball footwear a week before the product's launch. The talented rookie injured his ankle that night while wearing AND1 sneakers. The project to reach NBA level sales failed. During this time, the team found a recording in their office that led to even greater achievement. This tape showed street basketball at Harlem's Rucker Park. In street basketball, style and flare take precedent over laws and regulations. Harlem, a poor area, had many basketball fans who couldn't afford Madison Square Garden tickets or NBA dreams. Here, streetball was popular, with players acclaimed as stars in their neighbourhoods and street courts crowded with onlookers. AND1 knew delivering this to the masses was important, so they blended unreleased music with the video on the tape and distributed it for free in Rucker Park. People appreciated the idea of a street-style brand connected to the masses, which boosted AND1's popularity immediately. AND1 and street basketball filled the void left by Jordan's retirement and the NBA lockout. Streetball fans enjoyed the AND1 MixTape's new exposure, and AND1 products became more popular.
When was AND1's Peak? How well-known was AND1 when it was at its best?
After Mixtape Vol. 1, fans demanded a Vol. 2, so AND1 created the AND1 Mixtape Tour, a series of exhibition games. AND1 signed popular streetball players including Skip 2 My Lou, Main Event, and 1/2 Man 1/2 Amazing to form a squad that toured New York, New Jersey, Pennsylvania, Washington, and Georgia, playing exhibition games against local streetball teams. During this tour, they gathered footage for their next mixtape and signed Hot Sauce. Because of AND1's popularity, Nike not only started to notice the new brand, but also made it a competitor. ESPN asked AND1 for a reality series centred on their next Mixtape tour in 2003. Together, they created a talent-hunt show to identify AND1's next streetball star. Grayson Boucher, aka The Professor, was their new find.
AND1's tour and ESPN broadcast made them a household brand, so they went overseas. Next, they shot mixtapes in Japan, Australia, Brazil, France, England, Italy, and Germany. Tom Austin was responsible for designing the new NBA on-court sneakers. First, they released a slip-on sneaker called Post-Game, then Tai Chi. Tai Chis blew up the market, raising $65 million in 18 months. AND1 played at Madison Square Garden in 2004. Vince Carter donned AND1 Tai Chis during the 2001 NBA Dunk Contest, despite not being an AND1 athlete. AND1's golden days were short to end, as the bigger fish in the market were preparing themselves with Nike Freestyle. AND1 had been in this market, but Nike's entry hurt sales.
"Untold: The Rise And Fall Of AND1" Ending! What Caused AND1'S Failure?
AND1's popularity fell approximately four to five years after the Nike Freestyle series was released in 2001, and it wasn't only increased competition. Streetball players under AND1 gradually believed the firm was profiting from their work and effort and not paying them enough. AND1 never had a defined contract value for these athletes, hence the money paid to each was unequal. Several players felt unappreciated, and the team's morale plummeted. Soon, players fought with tour managers, corporate authorities, and each other. Some of AND1's first streetball players felt used and lost respect for the proprietors.
The owners or founders also had problems. Tom Austin created the company's shoe and other product lines for a long time. Tom relocated to Taiwan to influence product manufacture, which was still his passionate endeavour. He acquired a stomach condition and dropped 30 pounds due to irregular work hours. His mental health suffered when he got bored of everything and quit the company. AND1 faltered after Tom left, therefore the other two co-founders sold it before it lost all value. Before their 2005 Mixtape Tour, weeks after appearing on Sports Illustrated's cover, AND1 was sold. AND1 still exists under new ownership, but its spectacular growth and predictions of becoming the next big sports brand failed. The documentary ignores AND1's subsequent developments.