Directed by Riccardo Antonaroli, The Turning Point (Italian crime Movie; La Svolta) on Netflix tries to combine two genres: improbable buddy comedy and scowling mafia drama. The film won't transform the way we think about mental illness or kidnapper-abductee relationships, but it does demonstrate a willingness to push the boundaries of comparable genre films. All of this, as well as romance and mob power battles, is crammed into 90 minutes.  In its best moments, "The Turning Point" allows you to identify with and feel for the characters. This link is maybe a little fading at the excitement at the end, but it is still a fun movie to watch.
The scene opens with two elderly garbage collectors arguing on a wet night in a relatively wealthy Italian suburb. Ludovico (Brando Pacittois) is a late-20s introvert with low self-esteem and serious anxiety. His father visits him and is plainly concerned by his son's lack of progress in life and his lazy and postponing habits. A forty years man enters Flamingo bar with a suitcase full of cash from an unknown source. A young man steals this bag and flees on his motorcycle, chasing after the owner. The burglar, Jack (Andrea Lattanzi), is about to depart when his bike slides on the wet road owing to oncoming traffic. He flees through tiny alleys and hides behind a clump of garbage bins by the side of the road. As Ludovico exits an adjacent building to dispose of trash, Jack seizes him and forces him to his house. Ludovico is terrified and can only obey, leading the robber into his apartment. Jack senses something is wrong with the man and goes to his aid, giving Ludovico his anxiety medicine, and then takes a few drops himself. In exchange for keeping quiet and letting him stay in his apartment for a time, he pledges to gift his host 5,000 euros.  Meanwhile, Mario, the pursuer, discovers a stack of money that has spilled from the bag on the street and realizes that Jack is hidden within the apartment buildings. He instantly tells his guys and orders twenty of them to assemble in front of the house to monitor all in and out movements. From his apartment window, Jack witnesses this and thinks that his escape will not be as easy as he had hoped.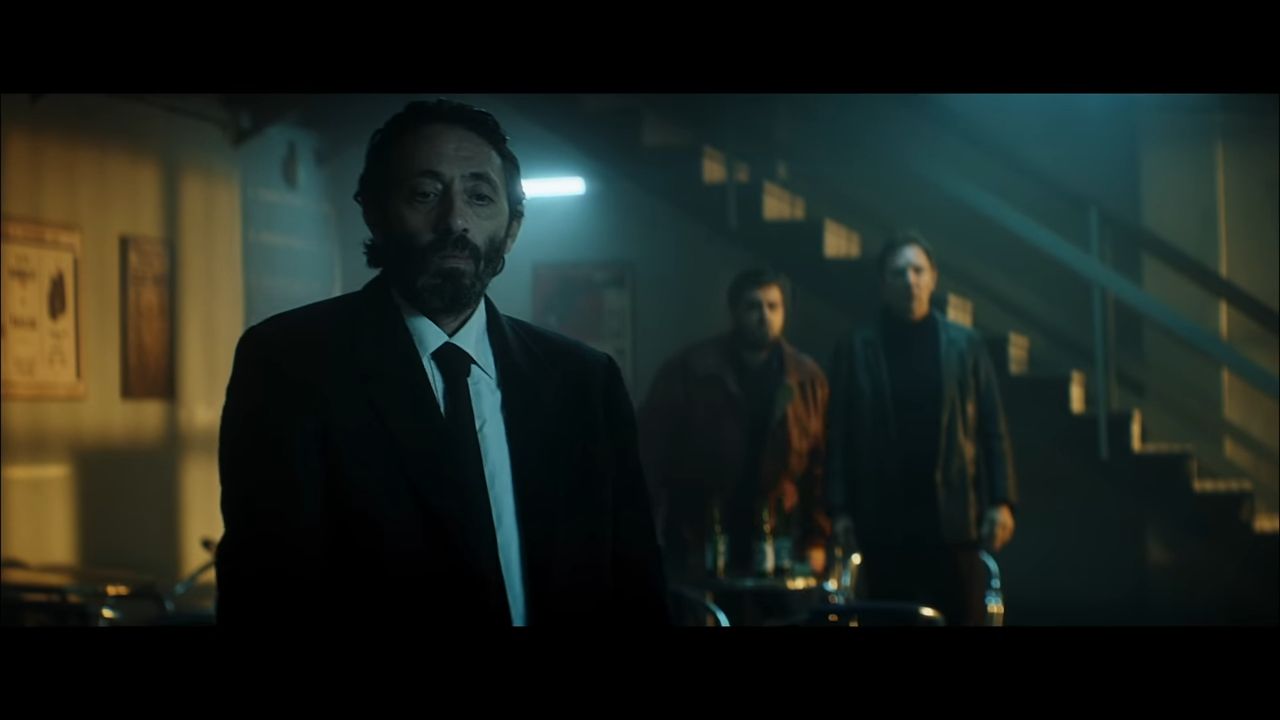 They even consider stealing the money and fleeing without alerting Caino (Tullio Sorrentino) while on surveillance duty in front of the apartment buildings. Spartaco and Marzio, disguised as water department personnel, investigate every apartment, including Ludovico's, but discover nothing while Jack quietly hides under the bed. This annoys their leader, especially when other gang members discover Jack's position shortly after. Caino summons them, relieves Spartaco of his gang duties, and has Buzzetti kill Marzio. Affirming his good connection with Spartaco's father, he lets his son go uninjured. Infiltrating Ludovico's flat, the hitman, posing as a gas worker, finds Jack. He notifies his group instead of acting on it.
Mario (Cristian Di Sante) is revealed to be a goon in Caino's gang who was handling a money transfer at the Flamingo pub. When the bag was picked up by Jack, it was a payment intended for Caino that he was taking to his leader. Mario comes to the pub and explains everything, as well as returns the stack of money he discovered on the side of the road. Caino (Tullio Sorrentino) and Buzzetti (Marcello Fonte), his closest assassin, check through security cameras and print out a photo of Jack's face. They, on the other hand, do not divulge anything to Mario and murder him savagely right away. Spartaco and Marzio, two more henchmen, are tasked with disposing of Mario's body, and the two discuss their suspicion and disdain for their gang leader. Caino is said to have murdered his own brother in order to take over the criminal company, and he now has a highly arrogant and merciless attitude toward all of his employees.
How Does Jack Change Ludovico's Life?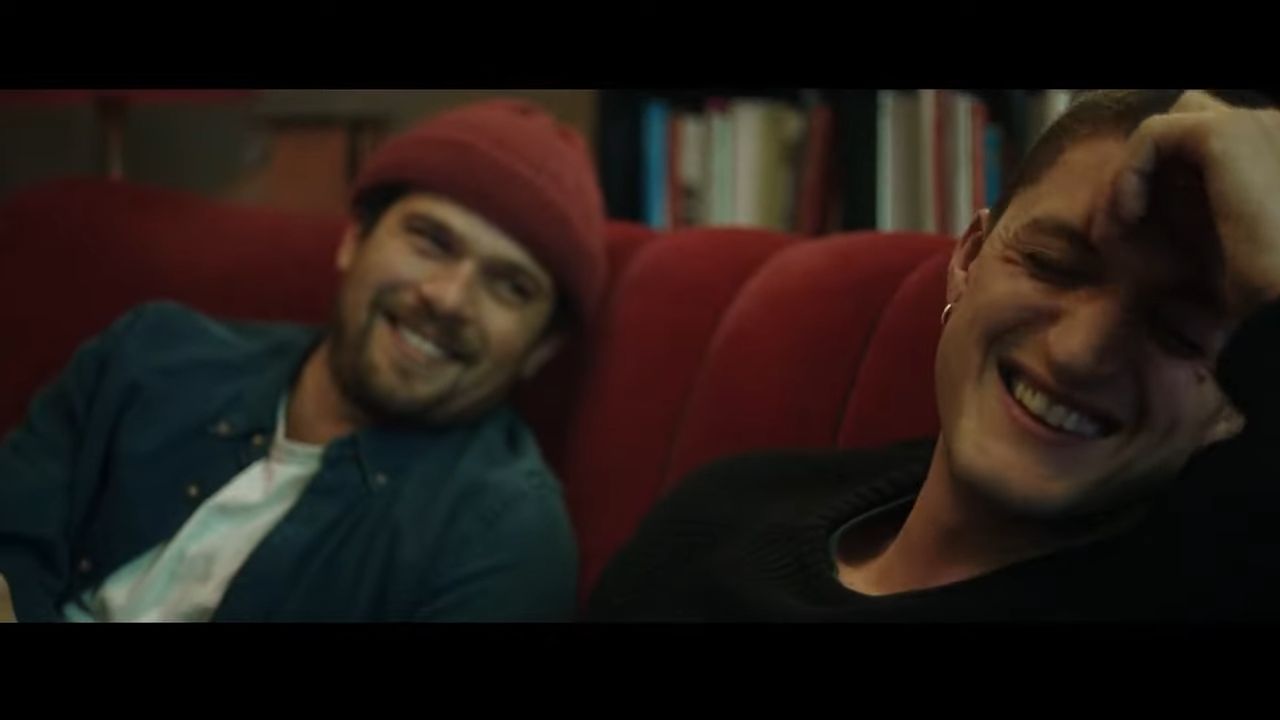 Initially, a burden, Jack's presence in Ludovico's residence gradually becomes a turning point in his hostage's life when he locks him in a bedroom and uses his resources and clothes. First, he ejects Ludovico from his apartment to steal food from his neighbor. As Ludovico watches his neighbor and crush, Rebecca (Ludovica Martino), being harassed by her toxic boyfriend whom she has been trying to dump for a long time, he becomes fearful and worried. Despite his lustful wife being present, Jack and his friend successfully steal food from the neighbor's fridge on their second attempt. Ludovico seems to like the excitement, and the two develop a bond. In addition to fixing his house's neon lights, Jack pushes him to mend a shelf he has been ignoring for a long time. Even though the thief initially tries to hide Ludovico's comic books, Ludovico reveals that drawing is his true love and he wants to publish his own comic book. Jack encourages Ludovico and pushes him to quit his economics study and follow his passion for comic books full-time. Finally, he offers him money from the stolen bag to help him publish his book and asks him to send him half of the proceeds.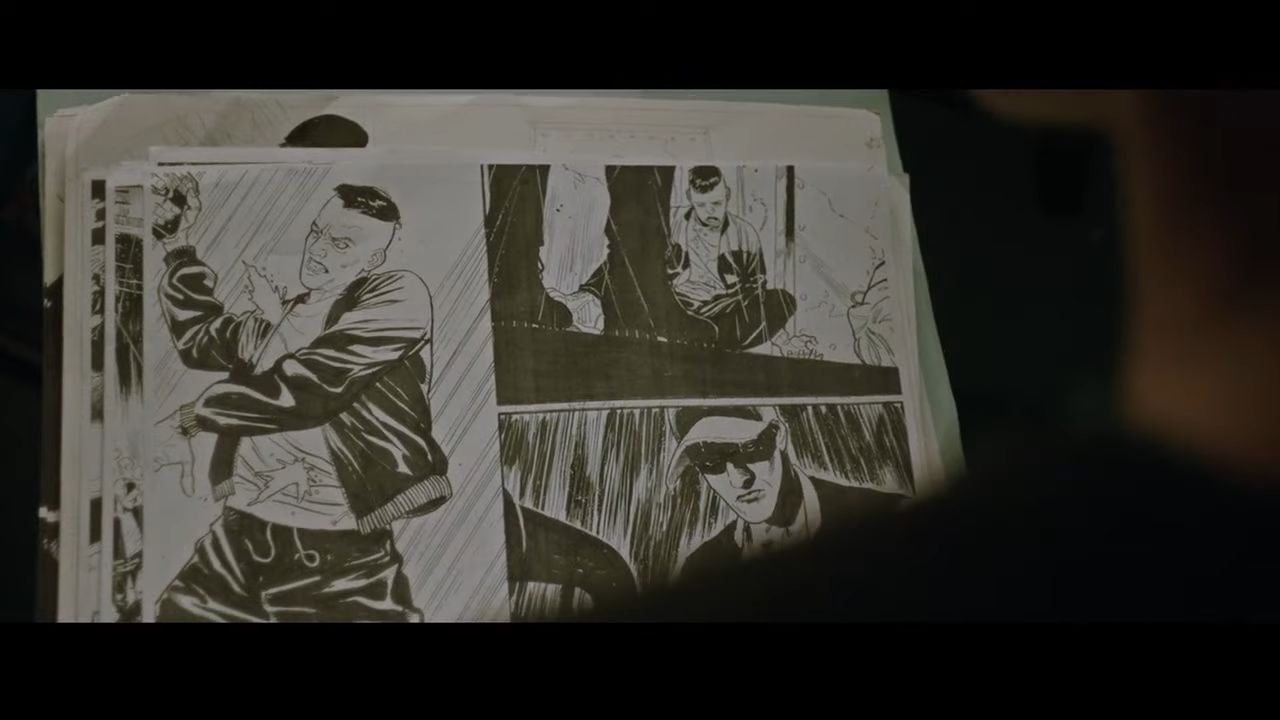 Jack also helps Ludovico communicate his feelings for Rebecca, who seems to like him. Rebecca was writing a dissertation on 1960s Italian cinema, and she approached Ludovico for assistance, knowing his passion for the genre. Jack also promoted this discussion by forcing his host to go talk to her on the staircase and help her with her groceries. Ludovico nods, slowly letting go of his self-consciousness. Jack later beats up Rebecca's ex-boyfriend and threatens him with his revolver. This action does actually reveal Jack's whereabouts to Caino's gang, but he seems unconcerned. In their most intimate moments as friends, Jack admits to Ludovico that he has an older brother who has moved to Brazil and settled there, And Jack plans to use the stolen money to travel to Brazil and reunite with his brother. When Jack chooses to flee his apartment with the help of a construction worker with whom he had made plans, Ludovico is enraged. But, soon after leaving, Jack returns to join his discovered brother at a small party upstairs with Rebecca and her Spanish roommate. Ludo decides to stop wearing a hat to cover his receding hairline and accepts his own look and who he is.
Is Ludovico dead? Is Jack alive In 'The Turning Point'?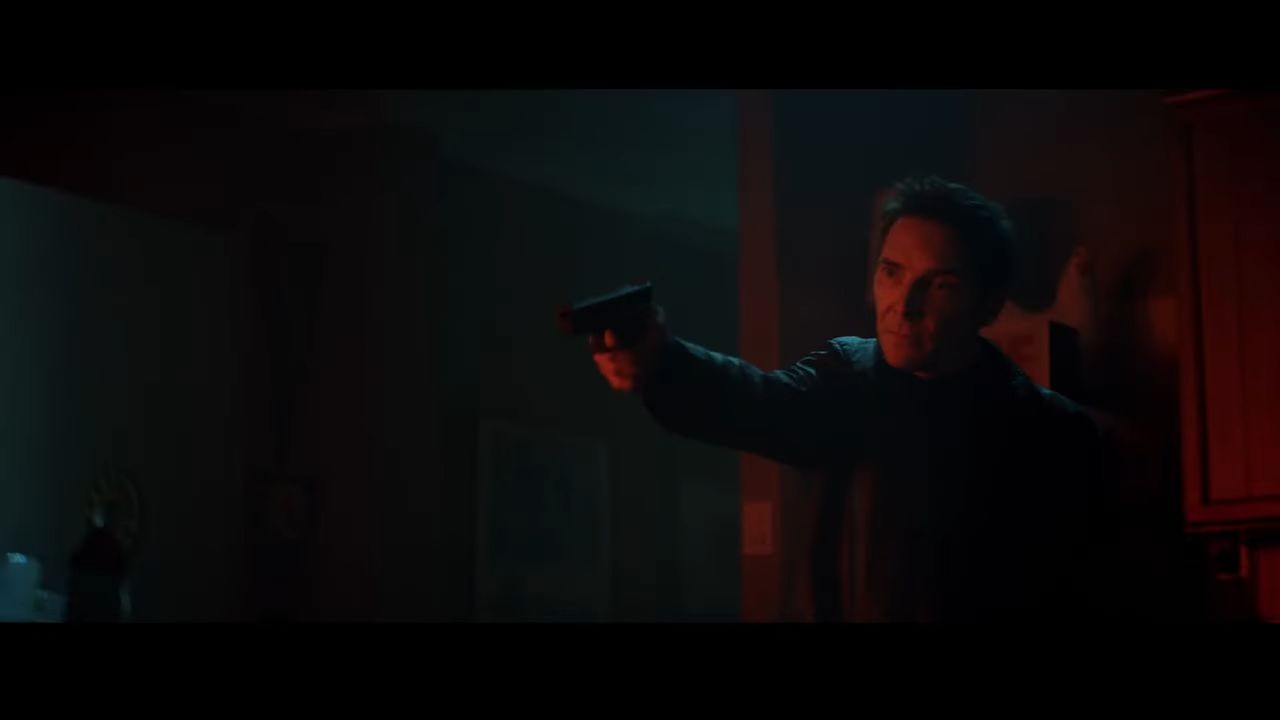 While the four new friends have supper in Rebecca's apartment, Caino prepares to confront Jack. Late at the night, Ludovico gets the bravery to show Rebecca his humorous illustrations, and they even kiss. Ludovico goes down to his flat to get the drawings, but he didn't return. Then, Jack decides to go check on his pal. When he enters the apartment, he finds Ludovico on the sofa, badly beaten. Caino smacks Jack in the head and snatches his gun before he can react. The mobster informs Jack that his brother was a drug dealer in Brazil who died and was buried in the ocean. However, a gun pointed at Caino's head stops him from shooting Jack. Spartaco (Max Malatesta), who had always desired to kill Caino, has finally come after the deaths of his pals Mario and Marzio. He humiliates Caino and then shoots him twice in the knees, paralyzing him.
Who Gets The Stolen Money In 'The Turning Point'? Ending Explained
In a final twist, Spartaco's own head is blown off by Buzzetti (Marcello Fonte), the hitman who had been waiting downstairs for his master to return. Seeing the whole incident, Buzzetti seizes his chance and shoots Caino dead. He shoots Jack and Ludovico because he cannot let them leave as witnesses. Ludovico, however, picks up Spartaco's gun and shoots the hitman, killing him. Ludovico is incapacitated and clearly dying. Jack is unable to help his pal and limps away, holding his backpack. But he too falls behind rubbish containers, unable to move. The two garbage collectors seen at the start arrive on the scene, removing trash and grumbling about Italy's major problems being corruption and stealing. They then come across Jack and snag his backpack, which is full with cash. They dash back to their vehicle with the bag, tossing out stacks of papers with Ludovico's comic-book illustrations.
Fans of "The Turning Point" are brought back to the realities of life after seeing hopeful signs of Jack's possible escape. It doesn't matter what happens in the end, because Jack and Ludovico have been set up as strangers who started out with hostility and became friends, and then brothers. When the garbage collectors toss Ludovico's illustrations away, the camera focuses on them, revealing his remark on the front page: "To my big brother Jack, who gave me my life back."  Jack also thought of Ludovico as his brother by now. He had seen Buzzetti's boots, and he knew that Caino's men were going to kill him soon. He decided to stay with Ludovico and go with him for one last night, which was probably Ludovico's first night of fun.
The Turning Point (La Svolta) Cast: Brando Pacitto, Andrea Lattanzi, Ludovica Martino, Max Malatesta, Chabeli Sastre Gonzalez, Federico Tocci, Tullio Sorrentino, Cristian Di Sante, Aniello Arena, Grazia Schiavo, Claudio Bigagli, Marcello Fonte
Now The Turning Point (La Svolta) Movie Available on 

Netflix