Heartstopper, the new eight-part teen coming-of-age drama adapted from creator and writer Alice Oseman's webcomics. Season one was never going to be easy for them, what with Nick (Kit Connor) finding his sexuality and determining how to handle his ever-growing affections for Charlie (Joe Locke), who is already out as homosexual. But, for the time being, the end of season one delivered a happy ending for the couple. If you miss the Heartstopper series, check out Heartstopper Season 1 Recap below
Is 'Heartstopper' Season 2 Based On a Book?
Netflix's Heartstopper Season 1 Recap
Nick is the cool kid at school and the rugby team's star player. Charlie, on the other hand, is an introverted school band drummer who enjoys spending his days with his two best pals, Tao (Will Gao) and Elle (Yasmin Finney). Charlie and Nick rapidly become excellent friends after being put next to each other in their form room, and this grows into something more over time. This unknowingly draws out the best and worst in others around them, who are either kept in the dark about their connection or jealous of their growing intimacy.
It brings out the homophobic side in Nick's rugby buddies, with entitled Harry Green, in particular, exploiting any opportunity to make a dig at Charlie while they're in social situations together.  As a result, Nick gets into a fight while defending his boyfriend, and the gang is unaware that they've become a couple. Because Nick is still sorting out his sexuality, this generates problems among Charlie's own buddy group, especially among the film-loving, introverted Tao, who believes Charlie is replacing him with popular extrovert Nick.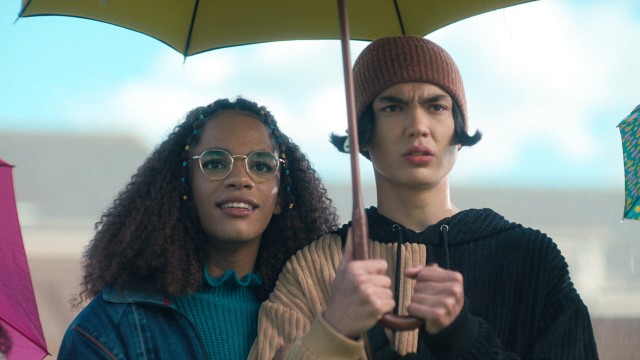 This leads to him feeling betrayed because he was the last to learn about the connection. Protective Tao has grown accustomed to Charlie being the brunt of the schoolyard jokes, particularly with Harry Green. Tao's rage eventually leads to a confrontation with Harry at school. Charlie blames himself for everything after learning about Tao and Nick's arguments, and in an emotional moment with his sister, reveals he feels he's ruining everyone's life. He also tells her about his hidden relationship with Ben Hope, which made him feel unworthy because Ben despised him and was hiding the possibility that he might be gay.
Charlie is concerned that Nick, who has abandoned his rugby teammates to spend more time with him, is going through the same thing. It's true that his mates are harsh bullies, but he doesn't see it that way. Everyone appears to be a little jumbled back at school. Tao refuses to speak to Charlie, Charlie distances himself from Nick, Nick is at a loss for what to do, and everything is a jumble.
For a Sports Day, the boys' and girls' schools get together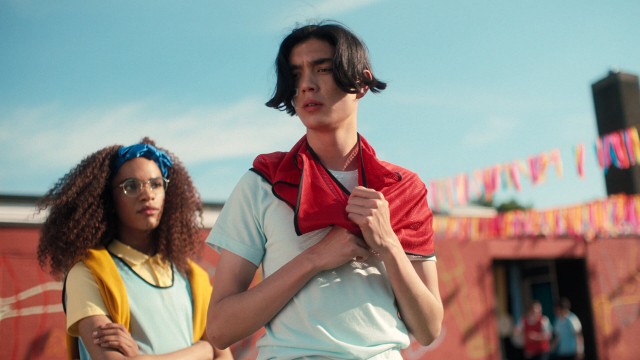 Charlie quits the rugby team and withdraws totally from his buddies as the big event which brings the girl's and boys' schools together approaches. When Nick travels to their normal lunch spot, he instead encounters Tao, who is not overjoyed to see him. Nick reassures Tao that Charlie loves him, and Tao expresses his concerns about Charlie hanging around with bullies and his frustration at not being informed about his best friend's new relationship. Nick admits that he was partly to blame because he wasn't ready to come out, and while Tao sympathizes with him, he also reminds him that Charlie being the "boy he kisses in secret" will always make him feel bad.
Later, Nick sends Charlie a message asking him to speak with him. Charlie comes close to responding but suddenly doesn't. The girls' school will compete against the boys' school in their annual head-to-head sports day. Elle is worried as she returns to the boys' school after her transition, but she has the support of her friends. She meets up with her best buddy Tao, with whom she has developed emotions, and they spend the day together avoiding having to play any sports games. In the art room, they almost kiss. While nothing happens right now. Charlie stays reclusive, but his teacher, Mr. Ajayi, intervenes and pushes him. in an effort to mend fences with Tao, he runs the relay race alongside him. In doing so, he comes up against Ben, who can't help but poke fun at him.
What occurs at the end of the first season of Heartstopper?
Charlie beats him in the race and then confronts him, asking him to leave him alone. When Ben threatens to expose him and Nick, Charlie counters him, effectively silencing him. Nick searches the sidelines for Charlie during the rugby match, believing he isn't there. When Nick notices him in front of everyone, he abandons the game and rushes over to Charlie, taking his hand and walking away as the rest of the school looks on. He then begs Charlie. They kissed and made up.
Nick takes Charlie on an official date to the beach in the last minute's finale, where the two confirm their feelings for each other and solidify their relationship as boyfriends. Nick admits that he intends to come out as bisexual to his loved ones, but that he doesn't want to make a big deal out of it, just enough so that they don't have to be kept a secret anymore. When Nick returns home from their day out, he approaches his mother and tells her everything. As he enters this new period of his life as an out bisexual guy, the episode finishes with her extending her support.
[Season Finale] Heartstopper Season 2 Episode 8 Recap: Ending Explained!